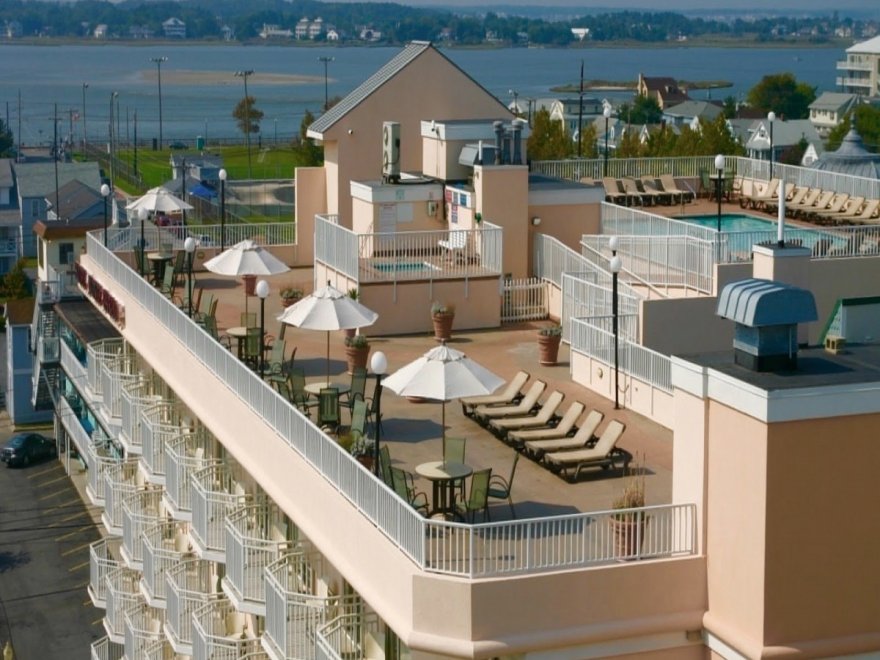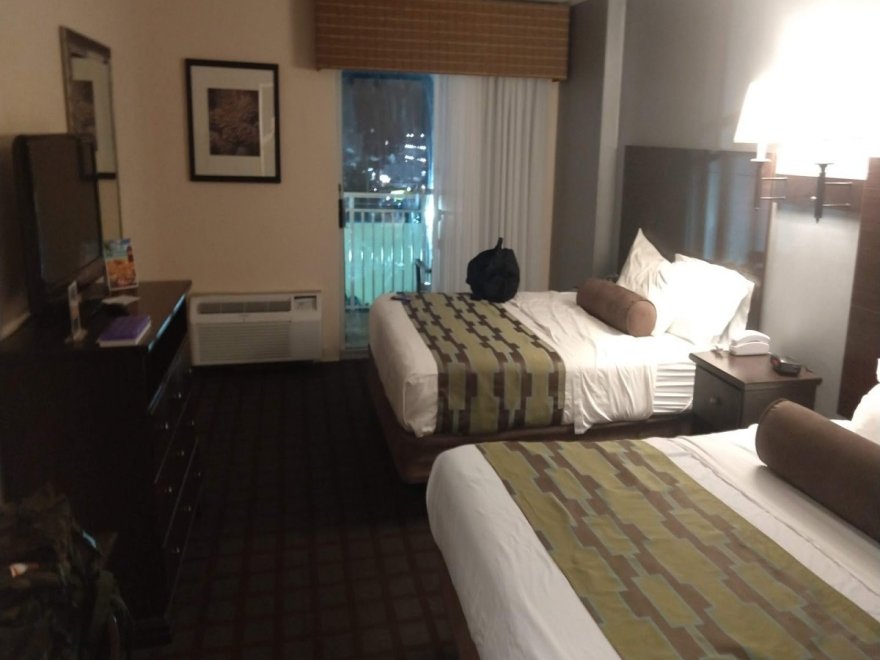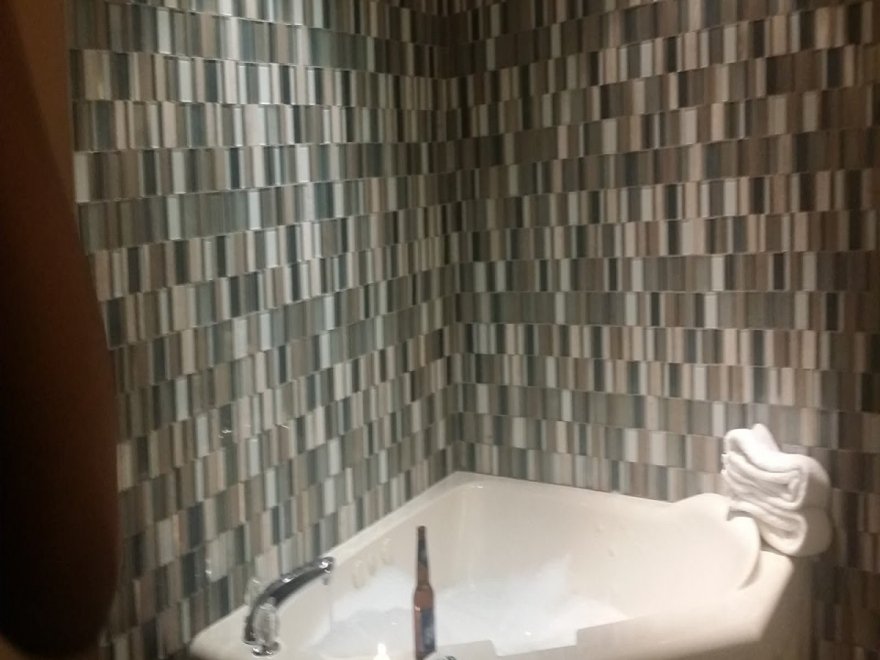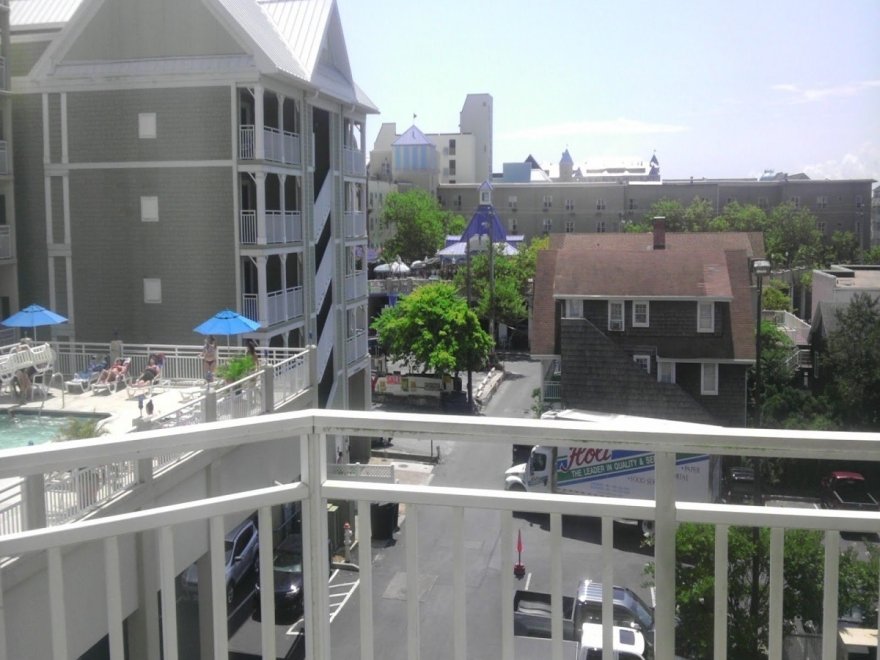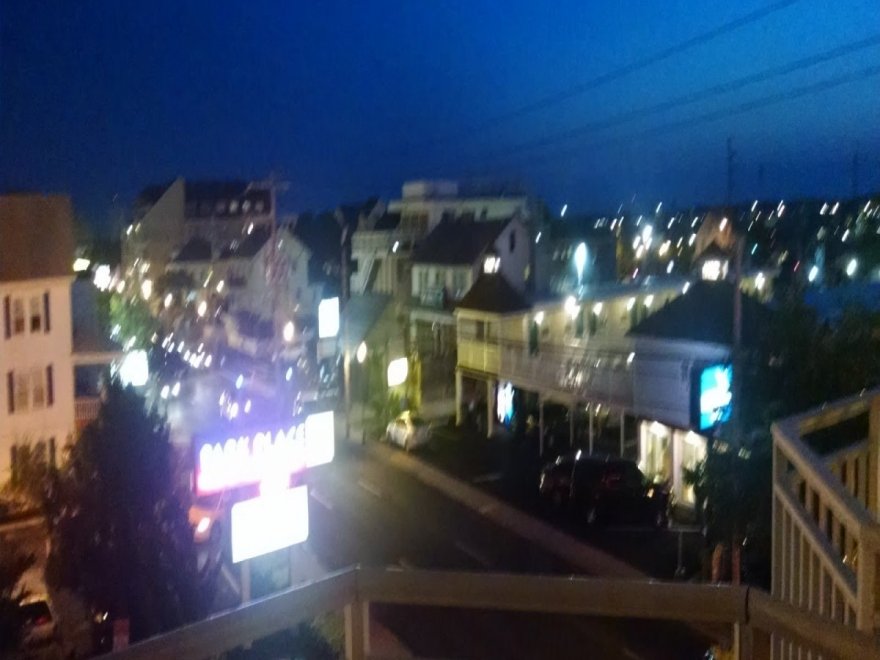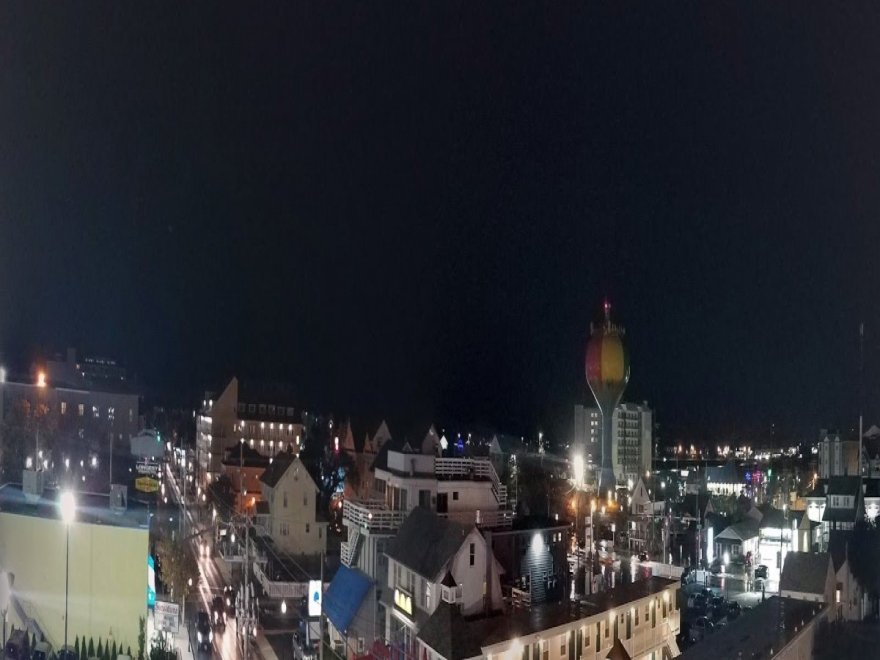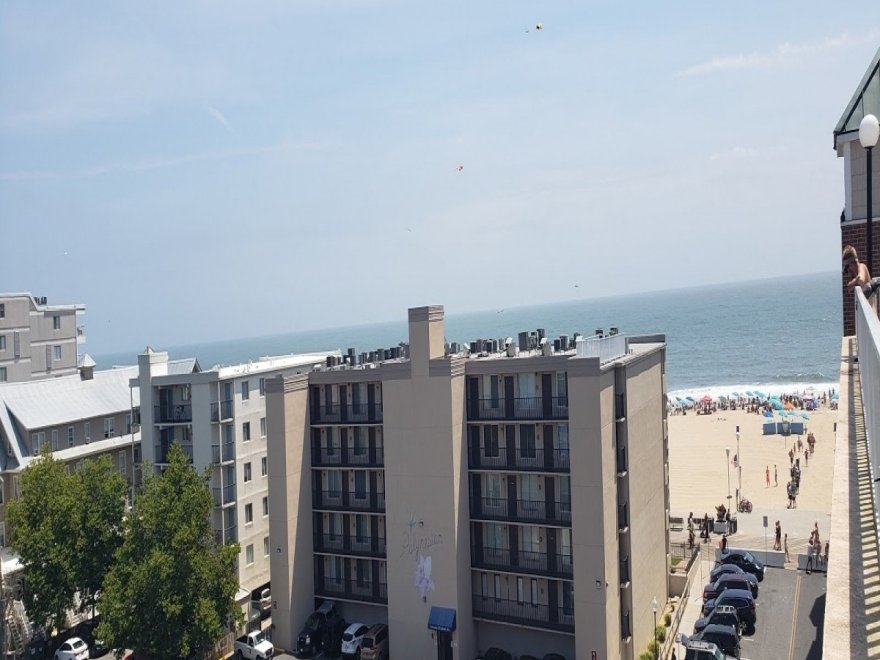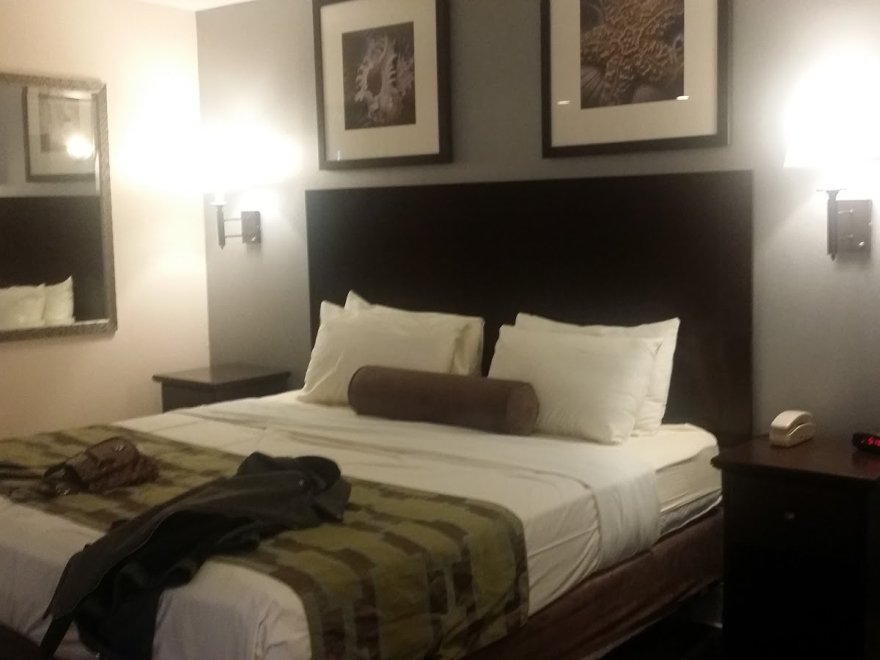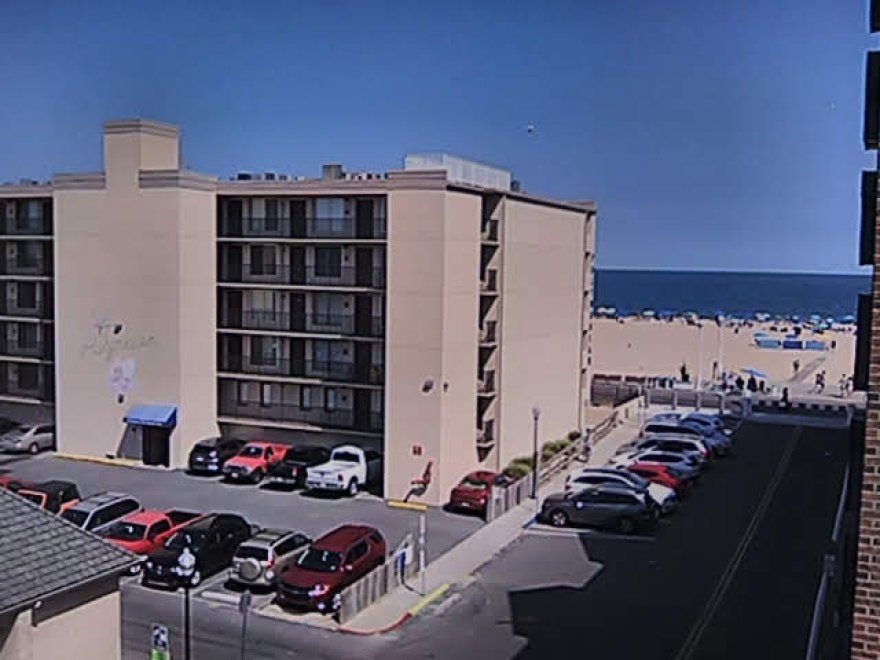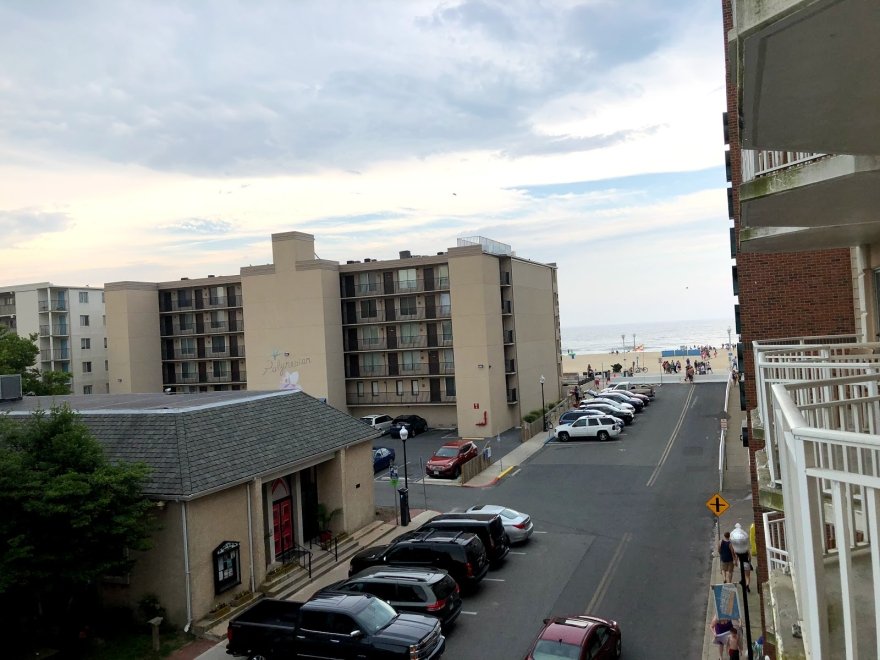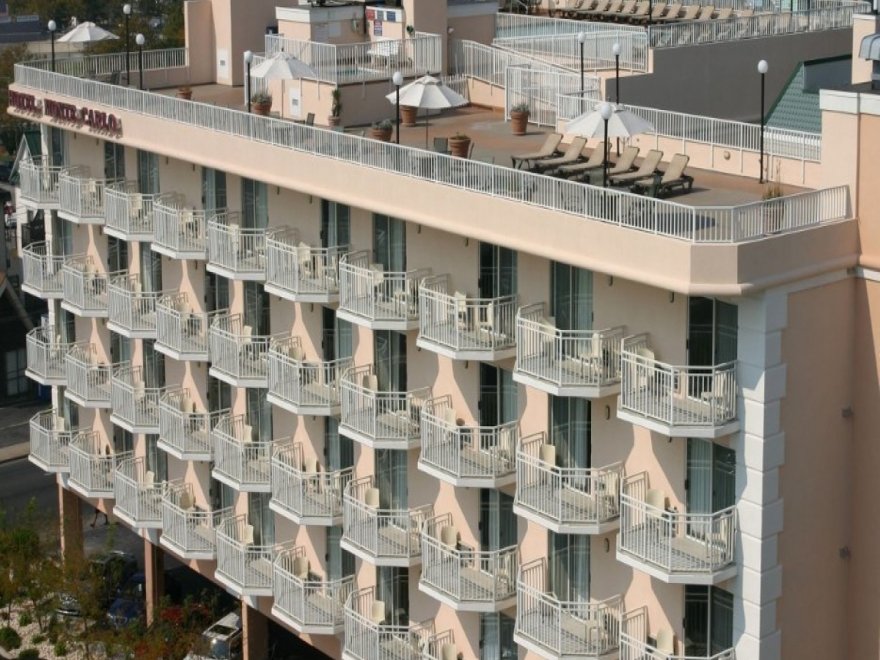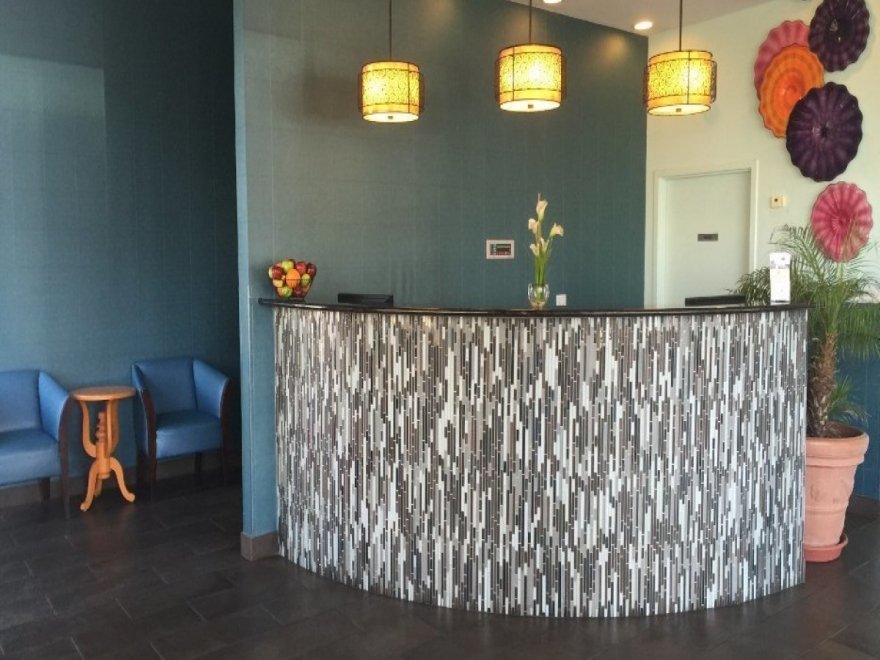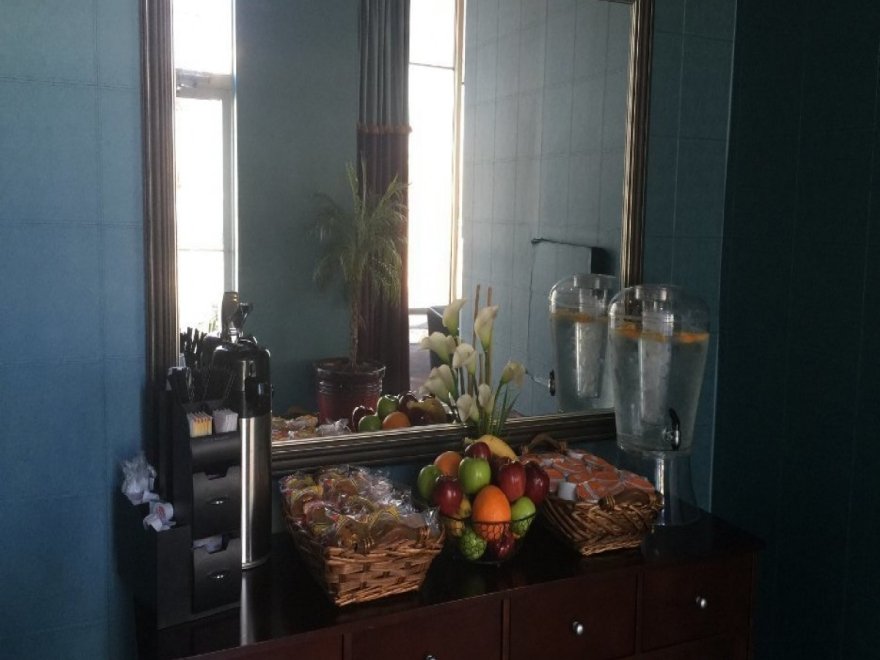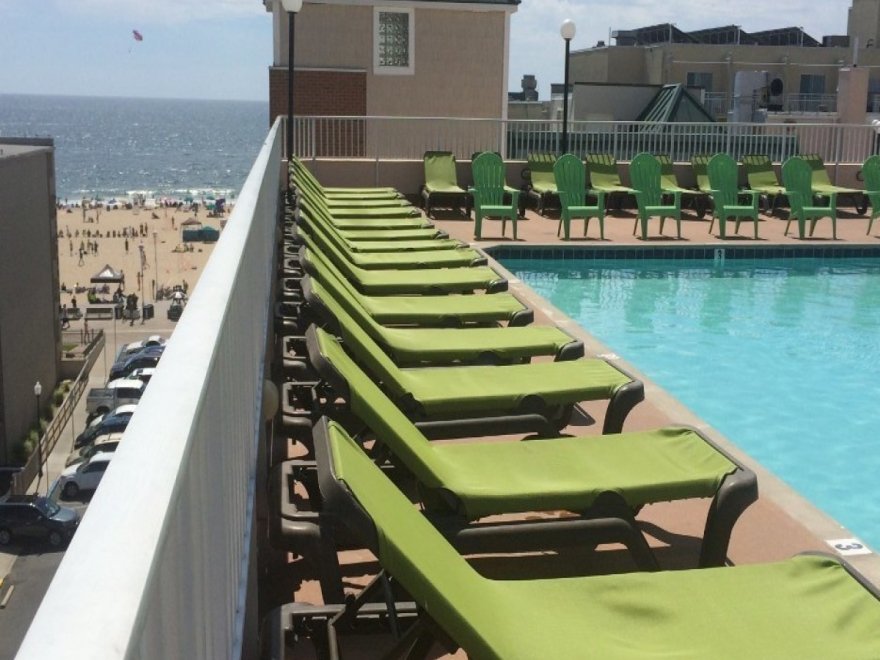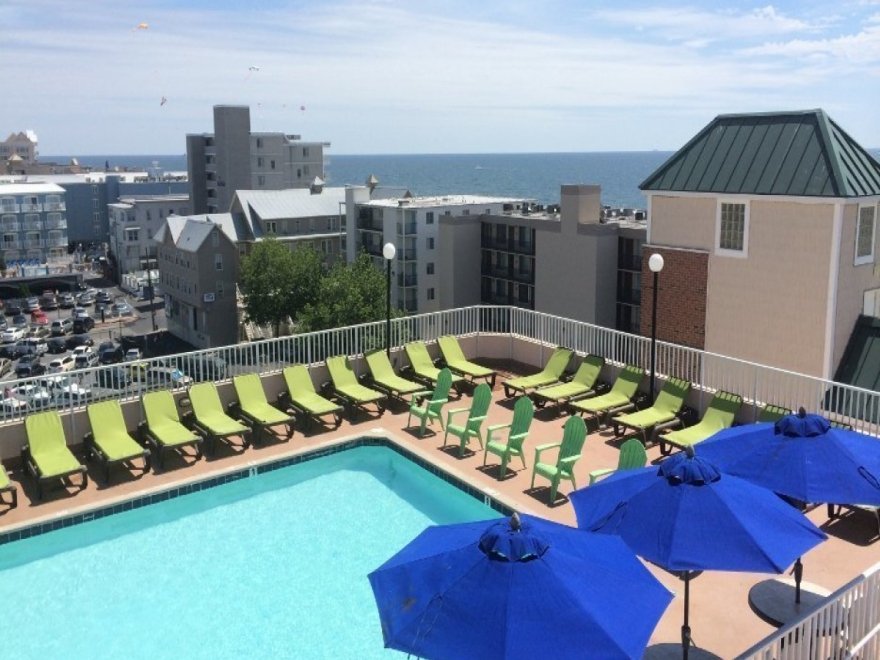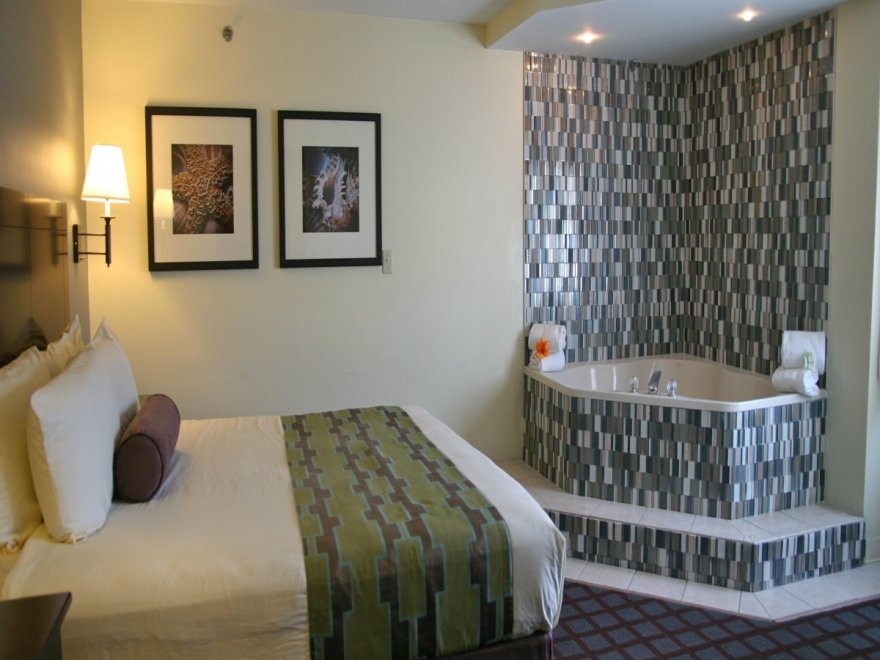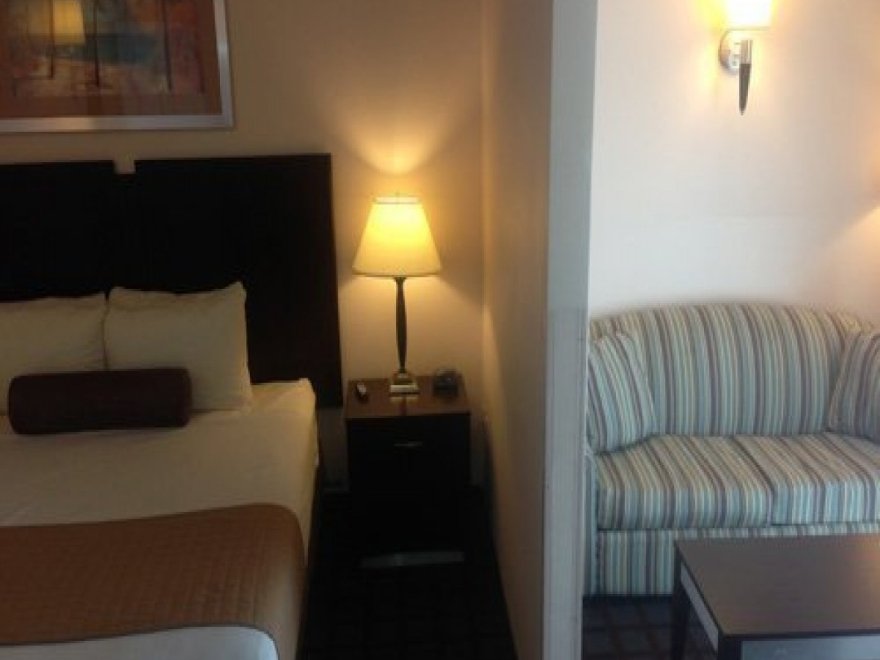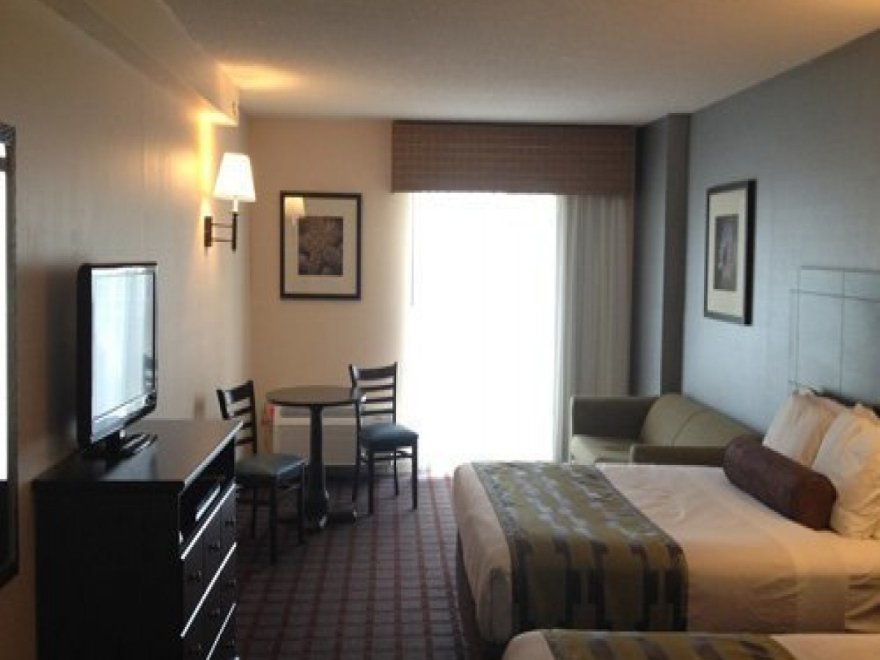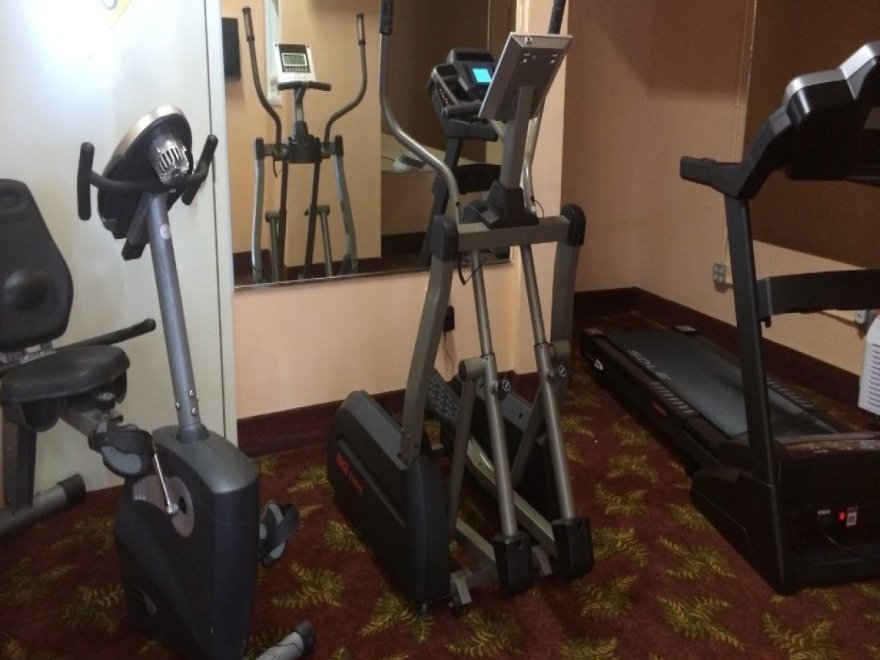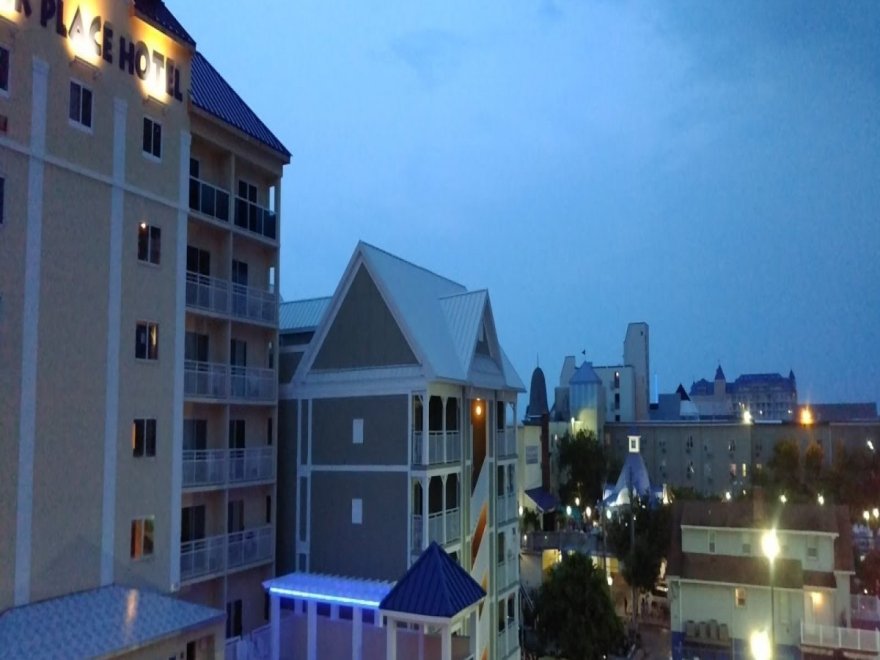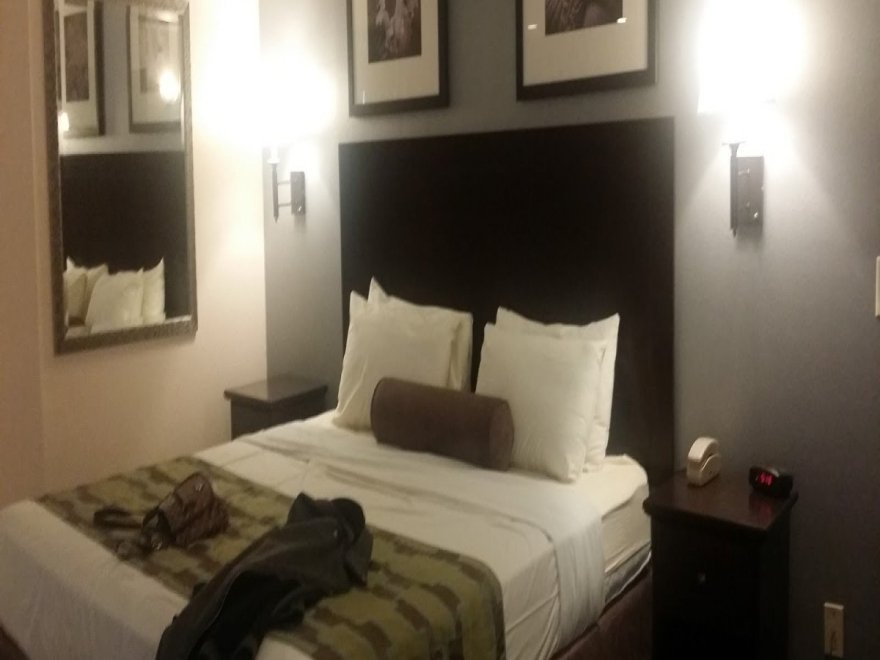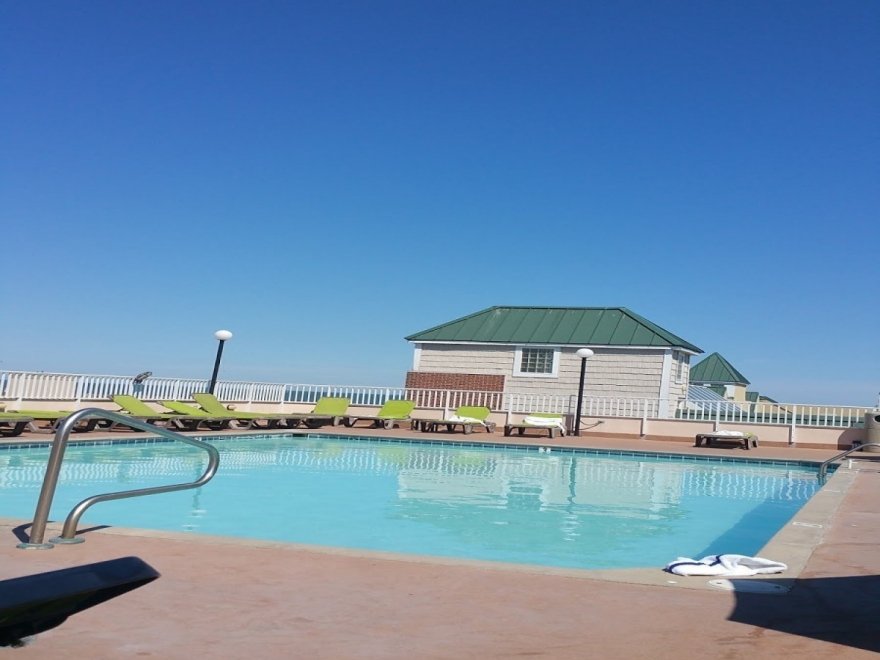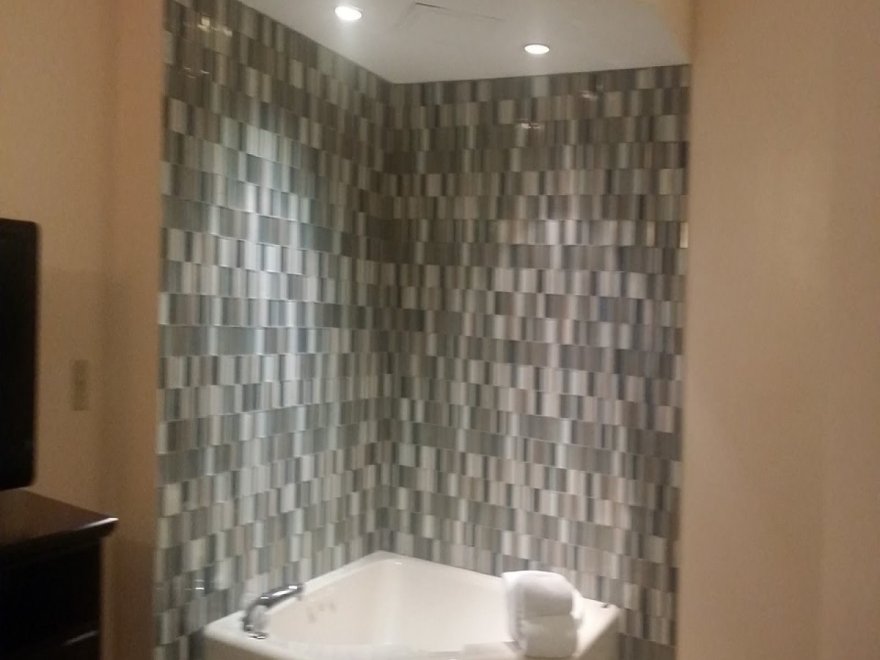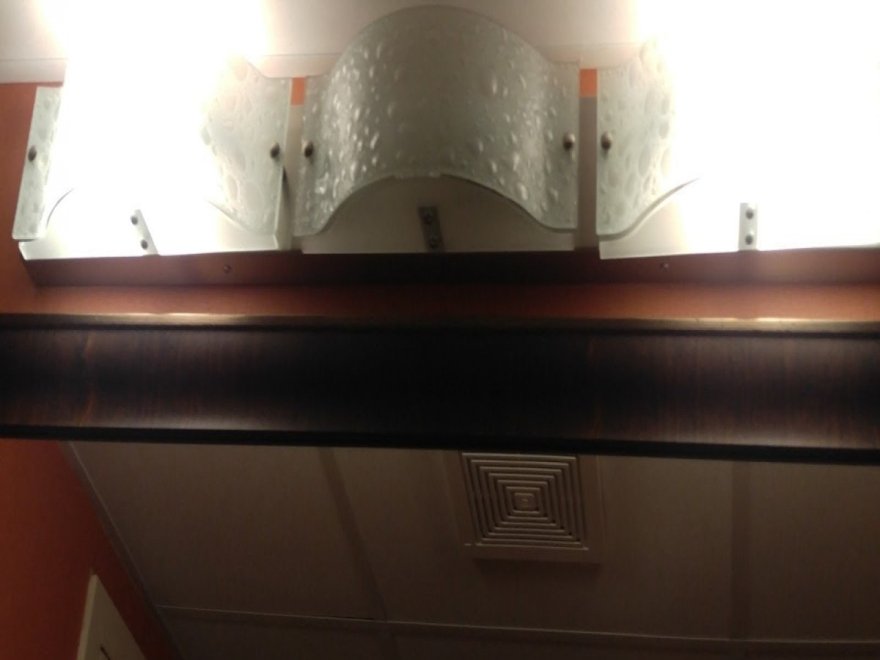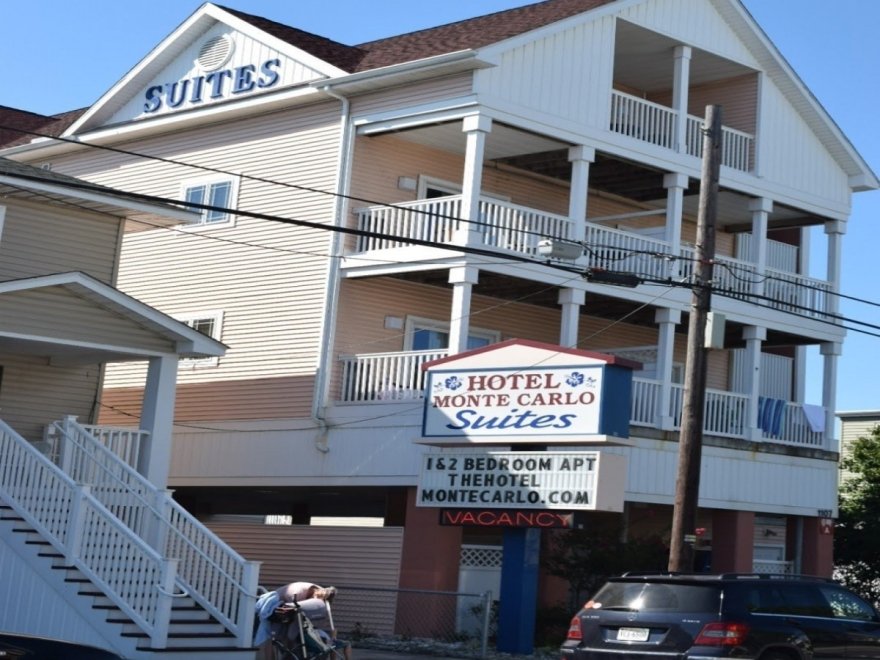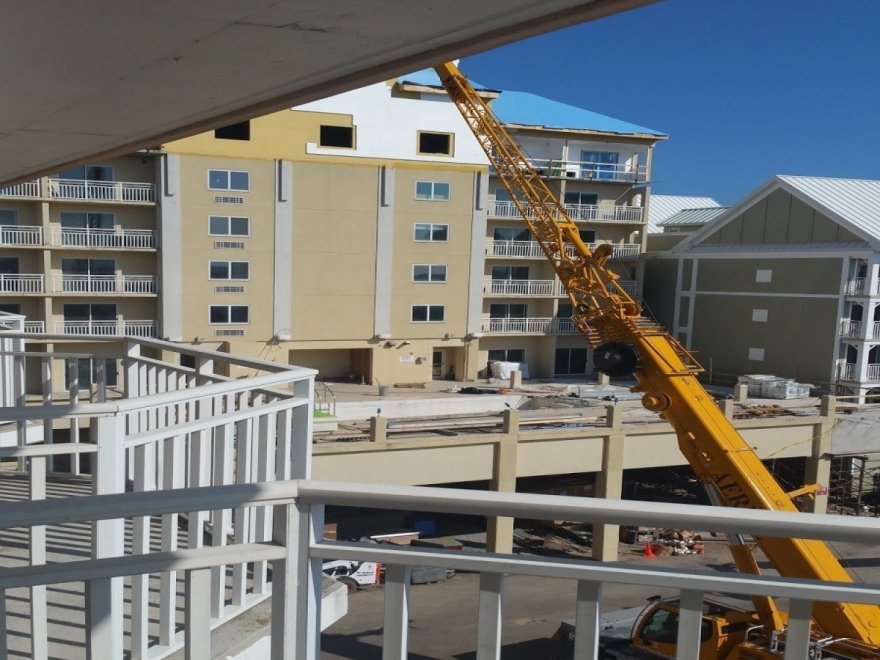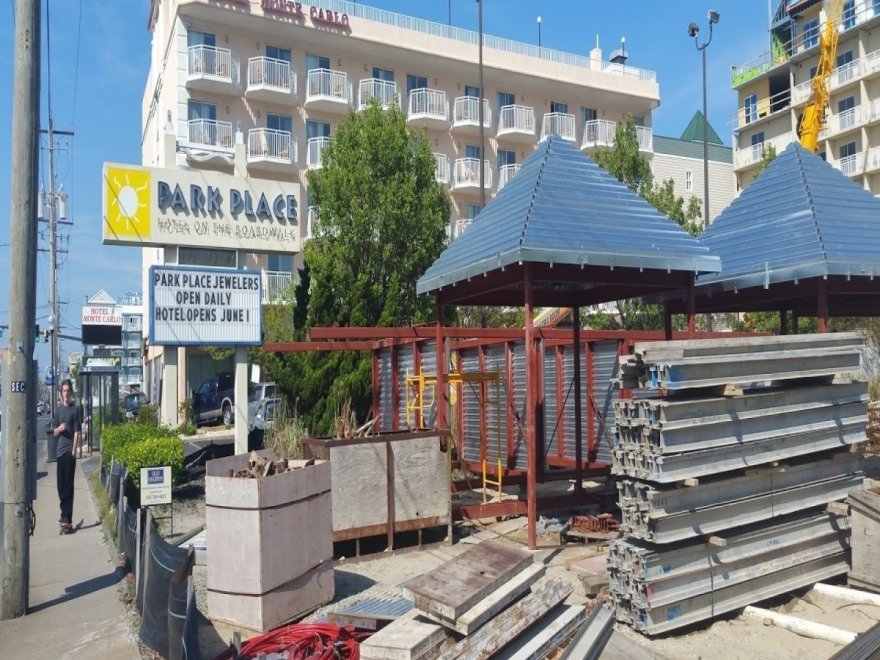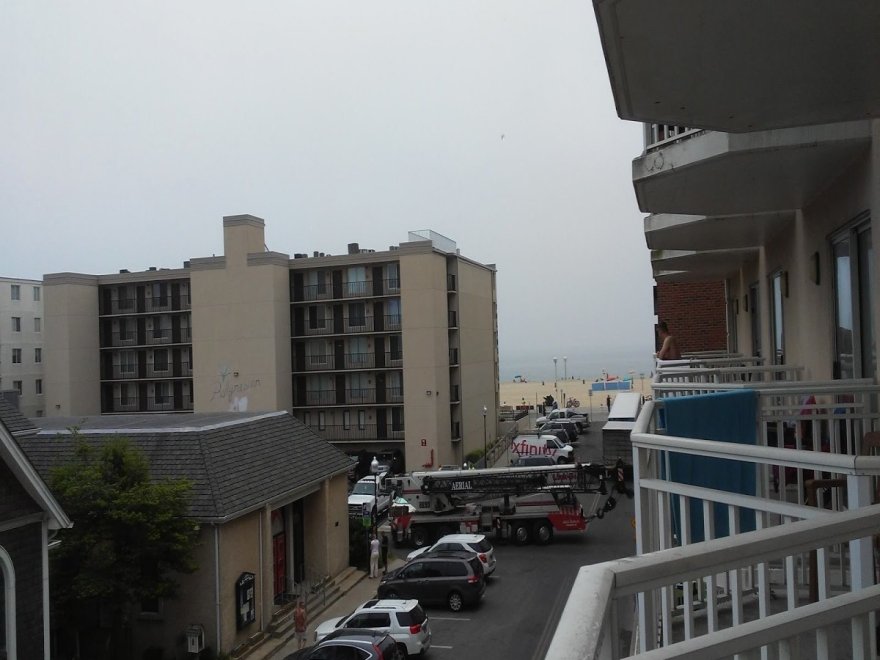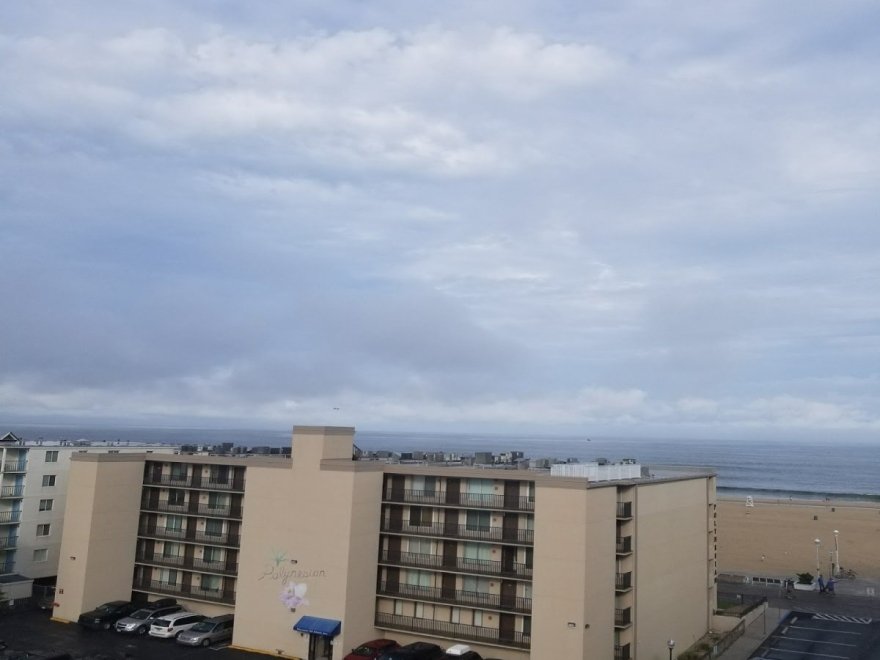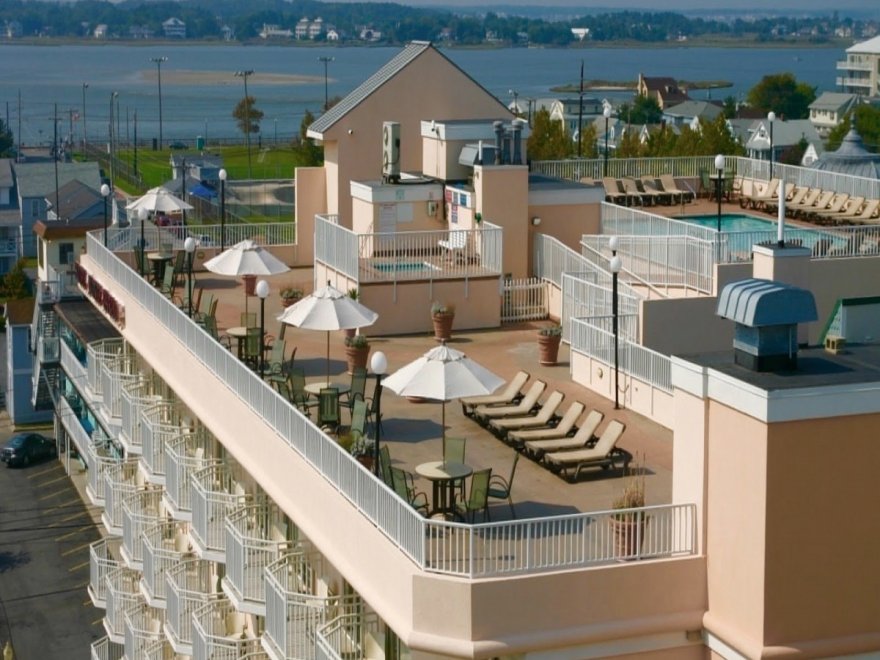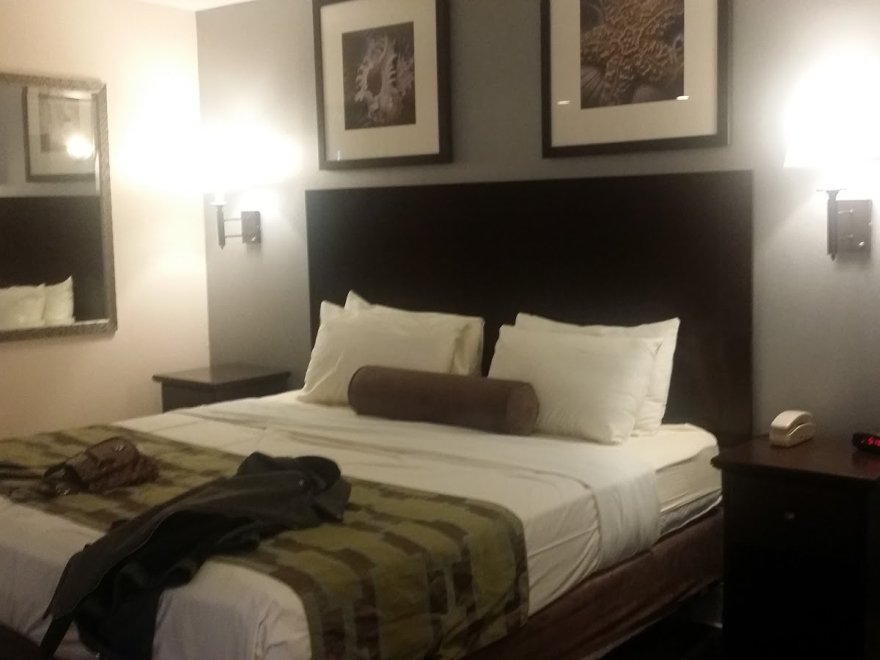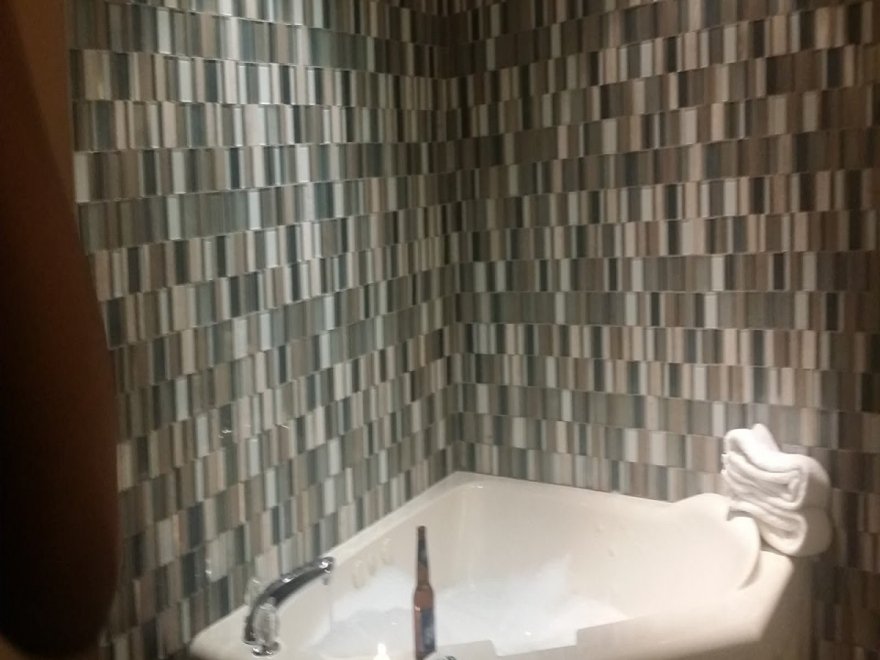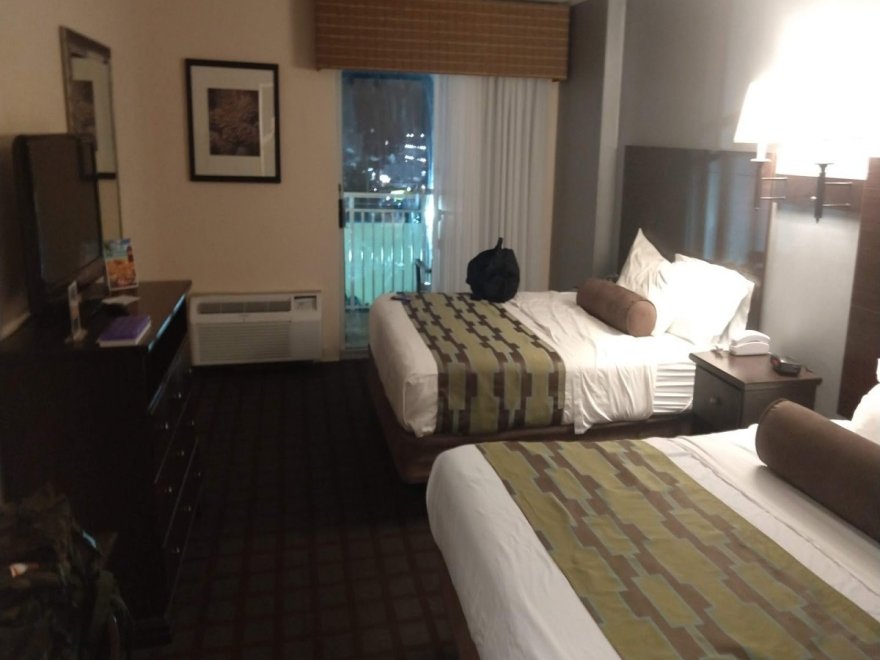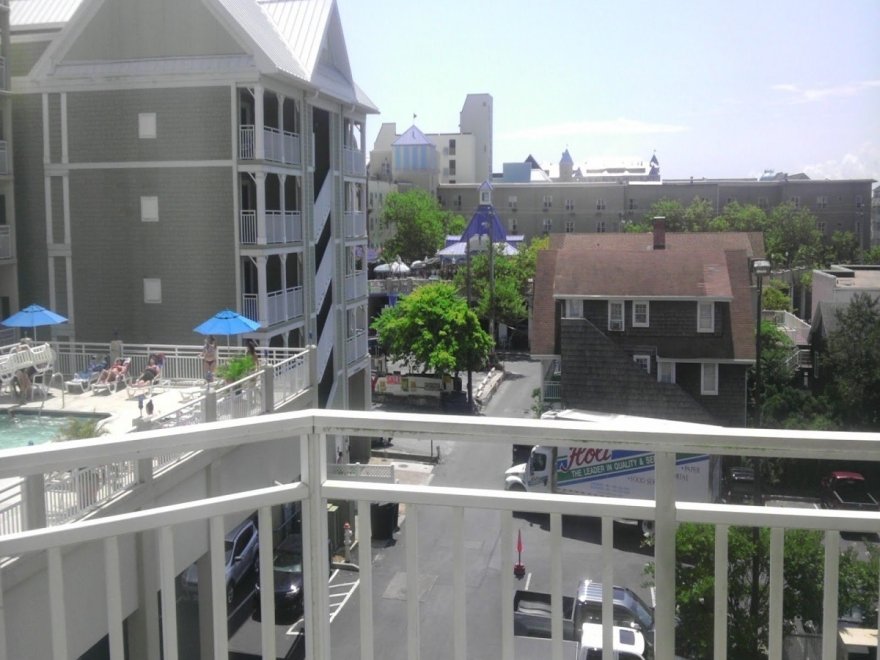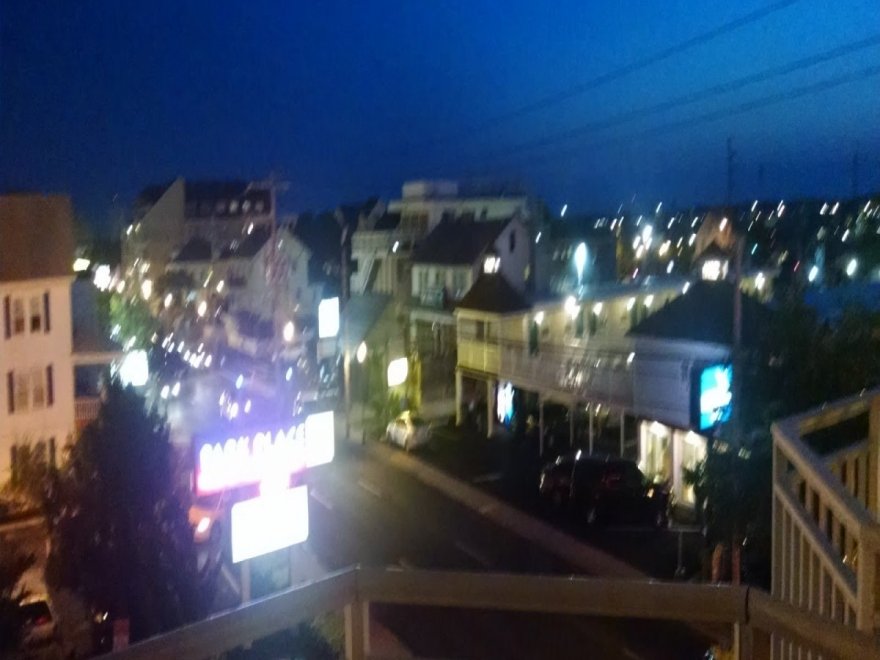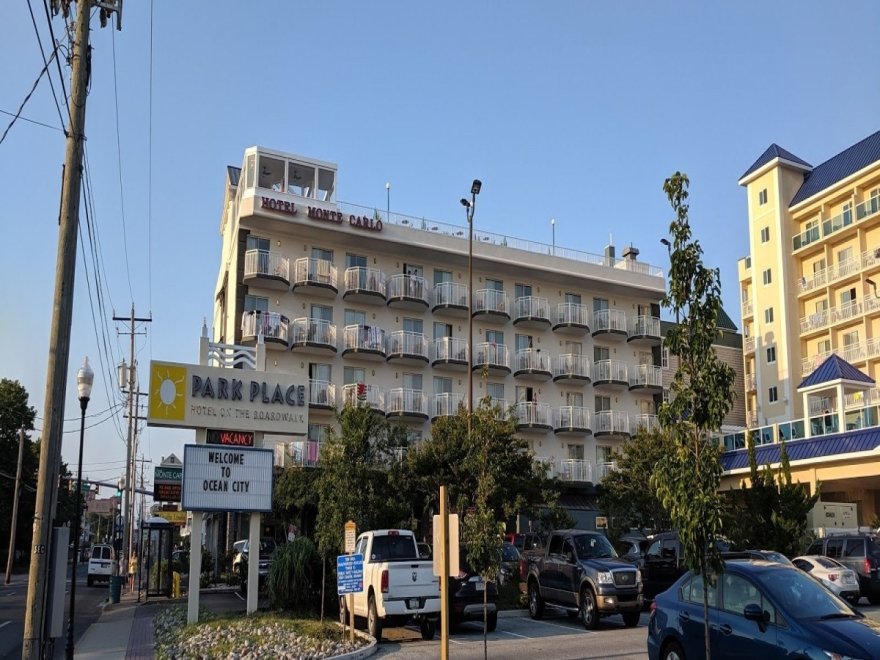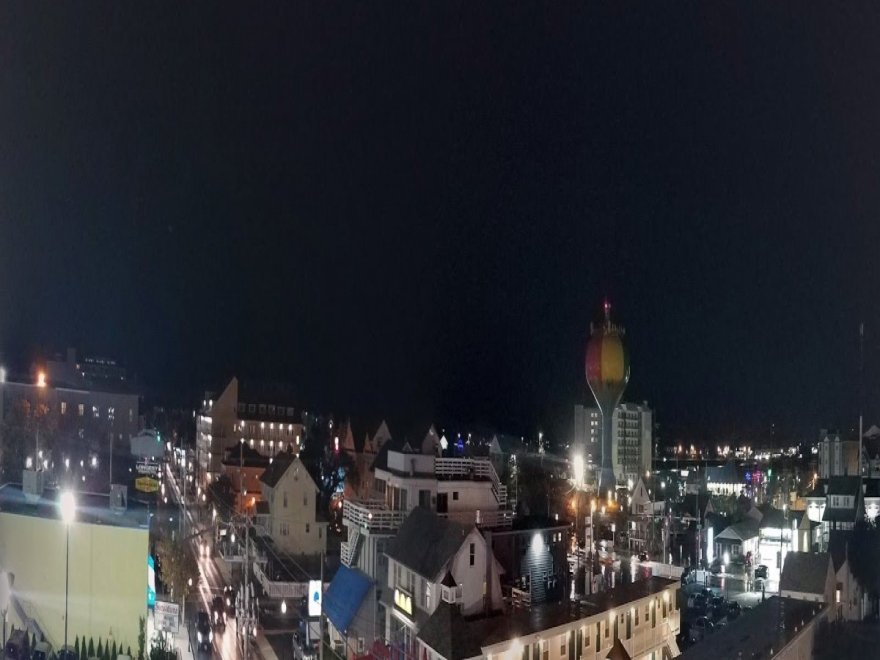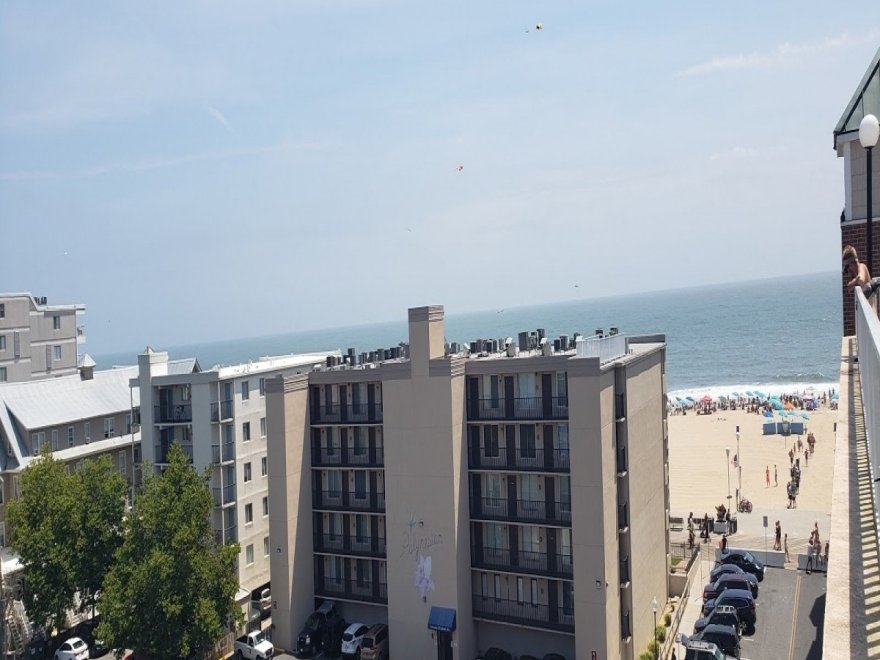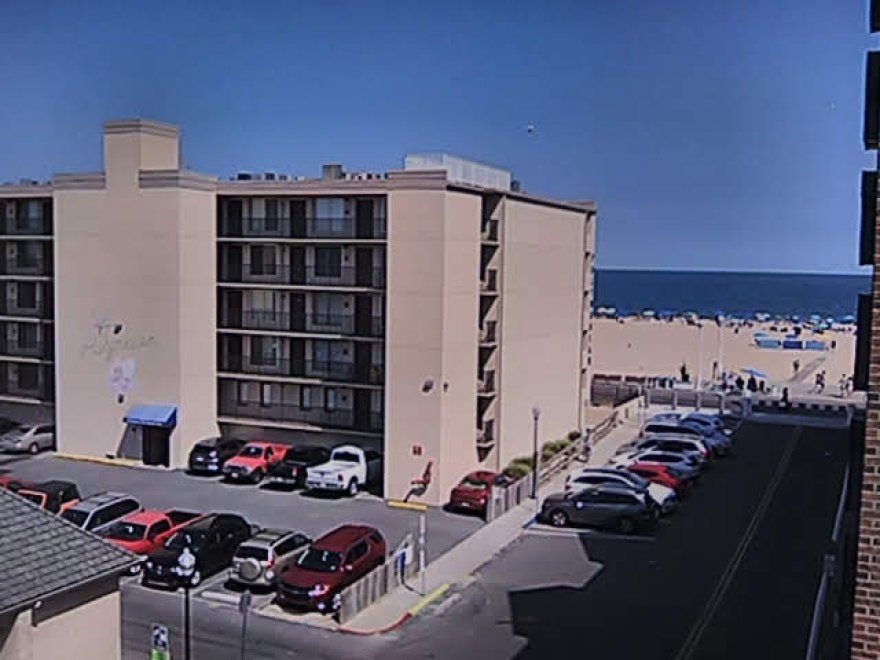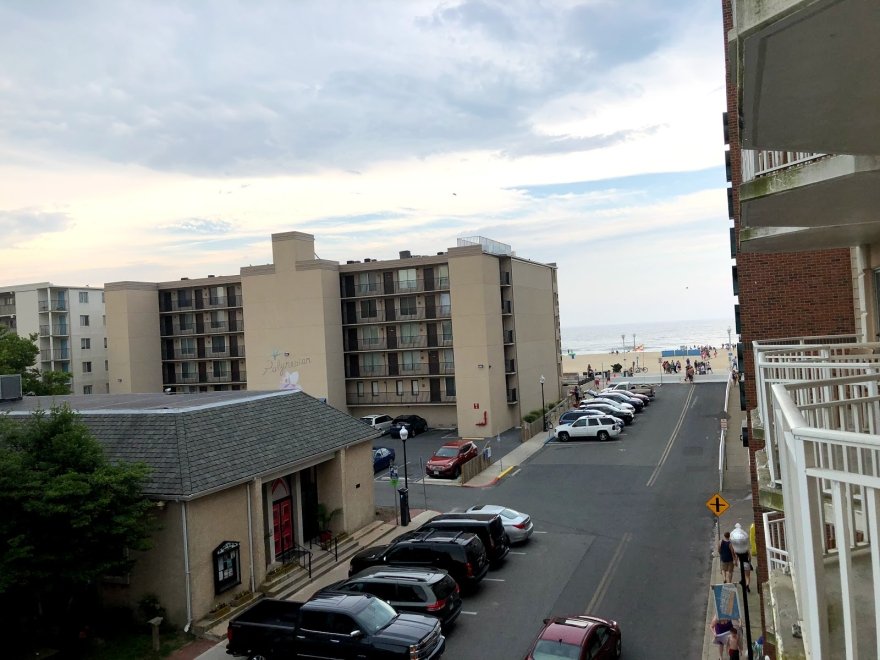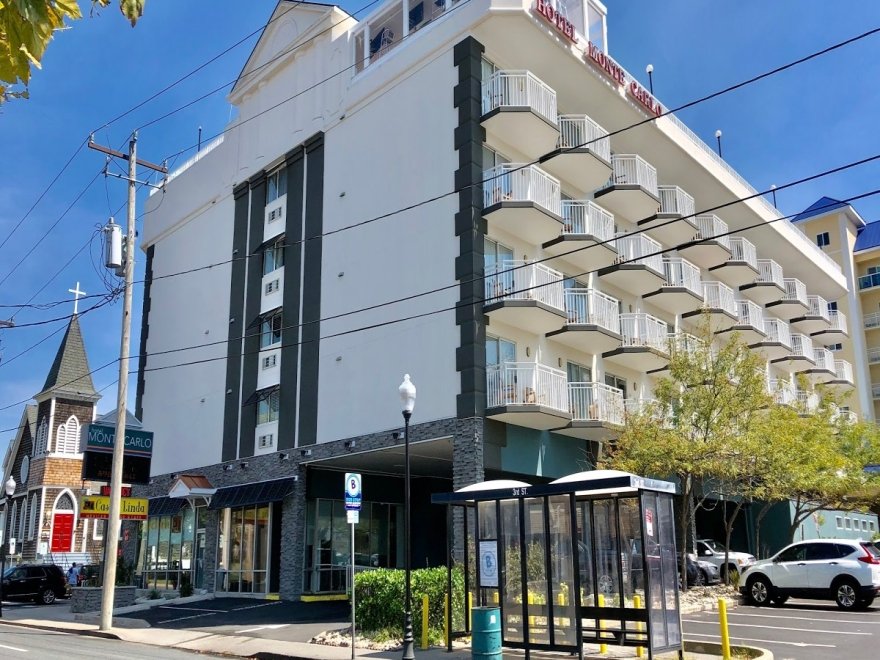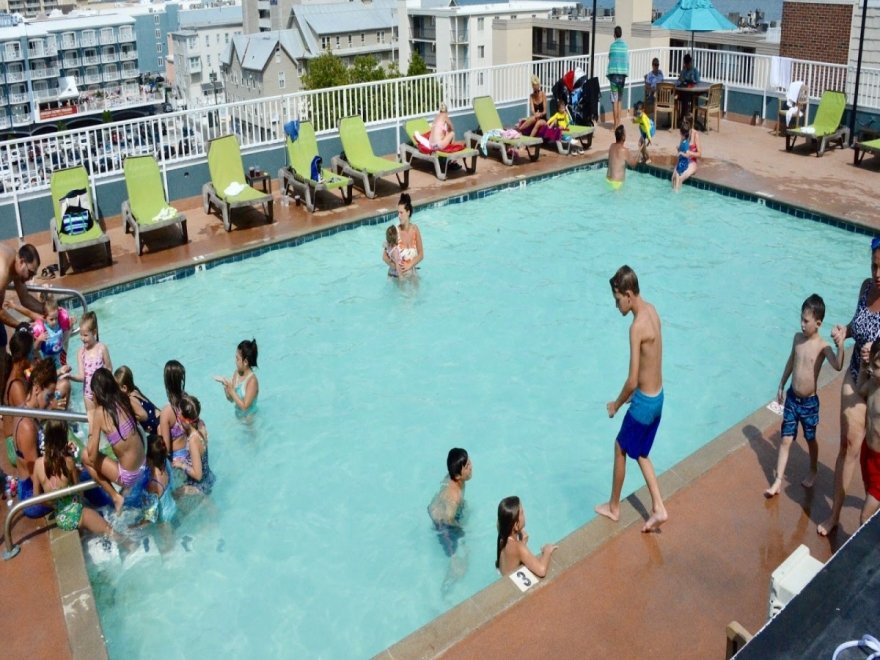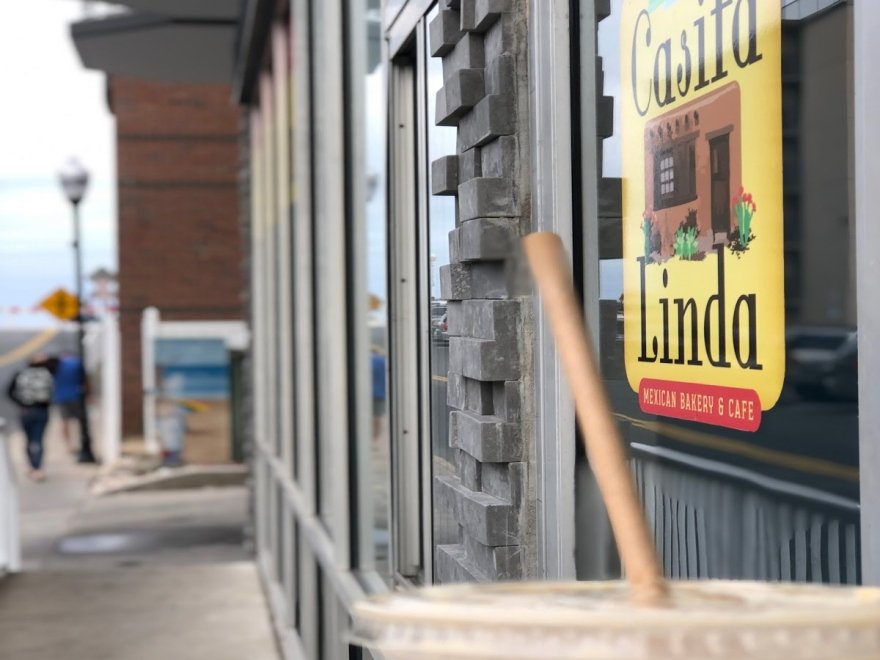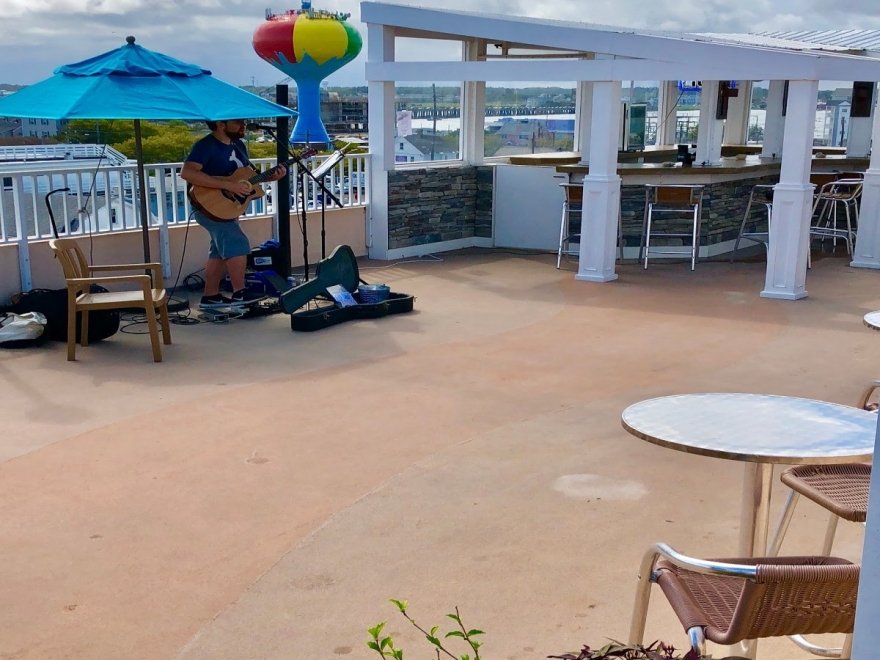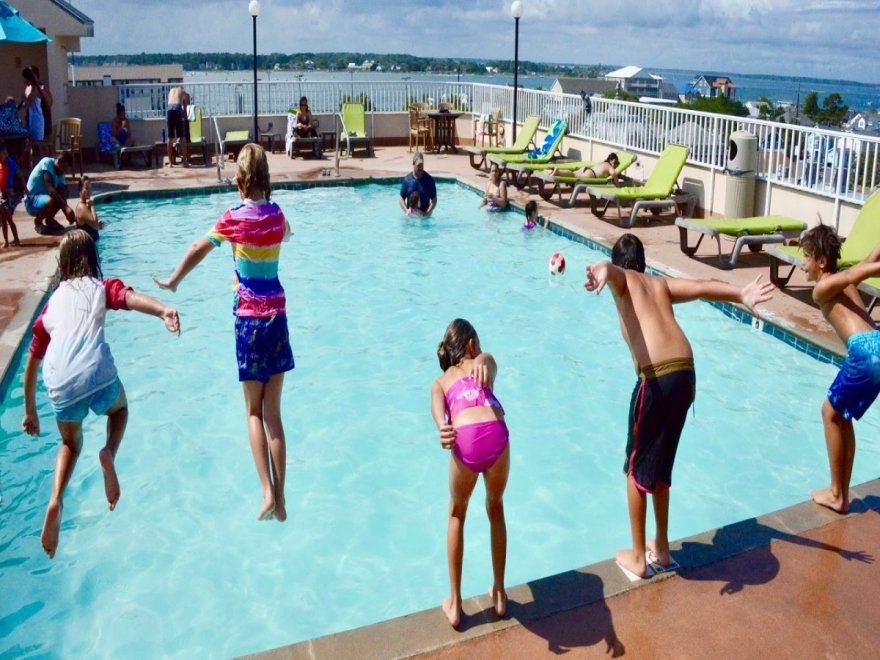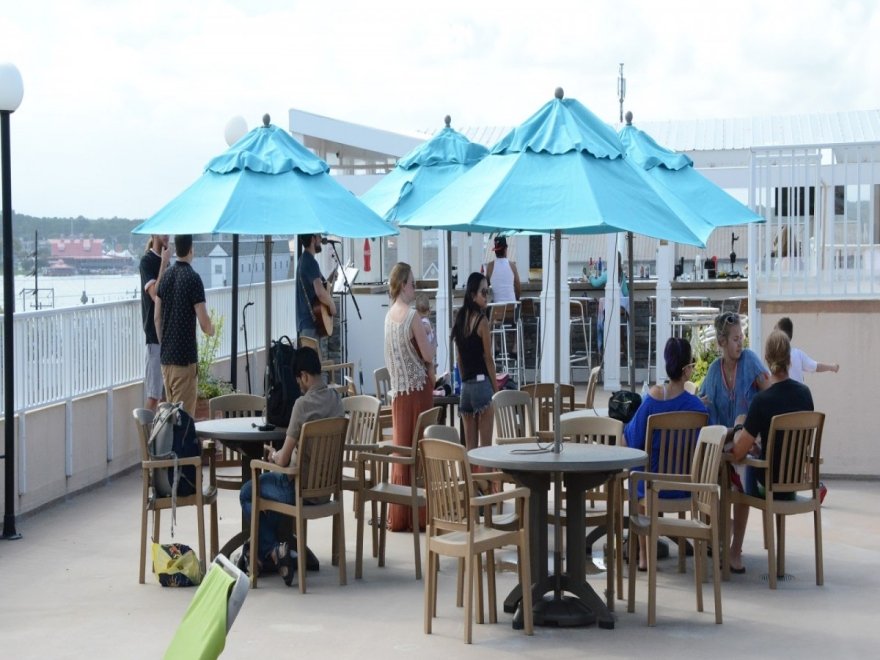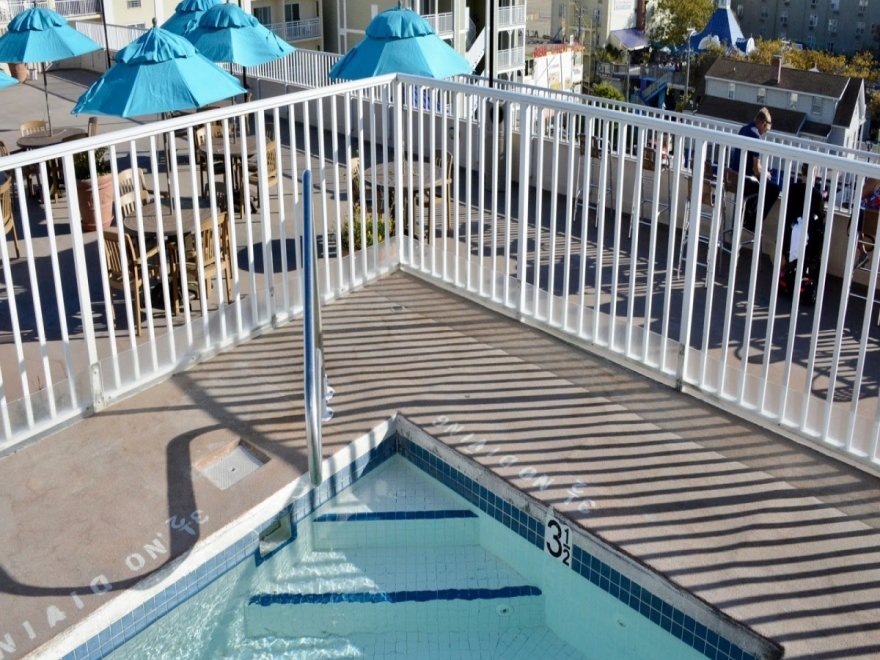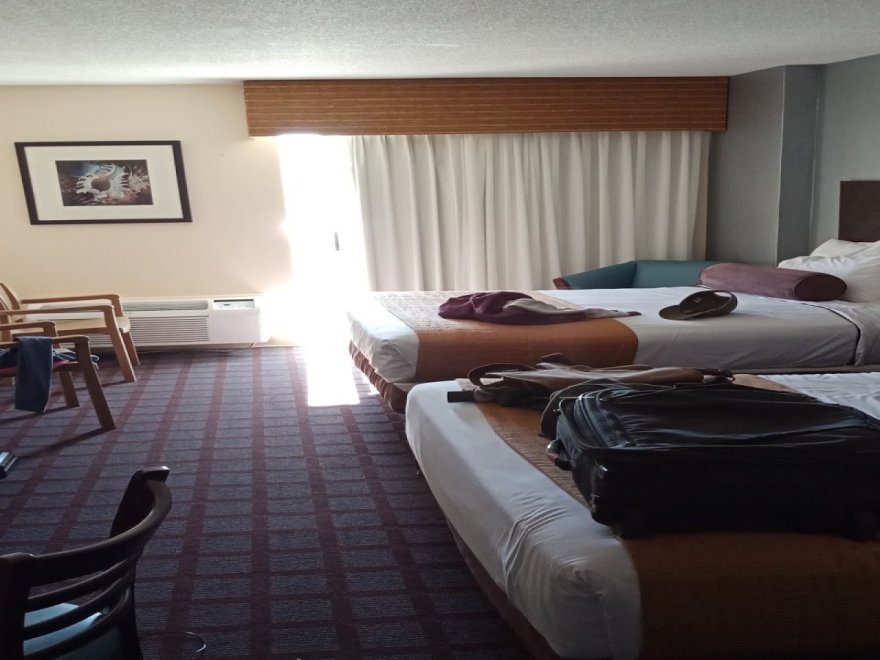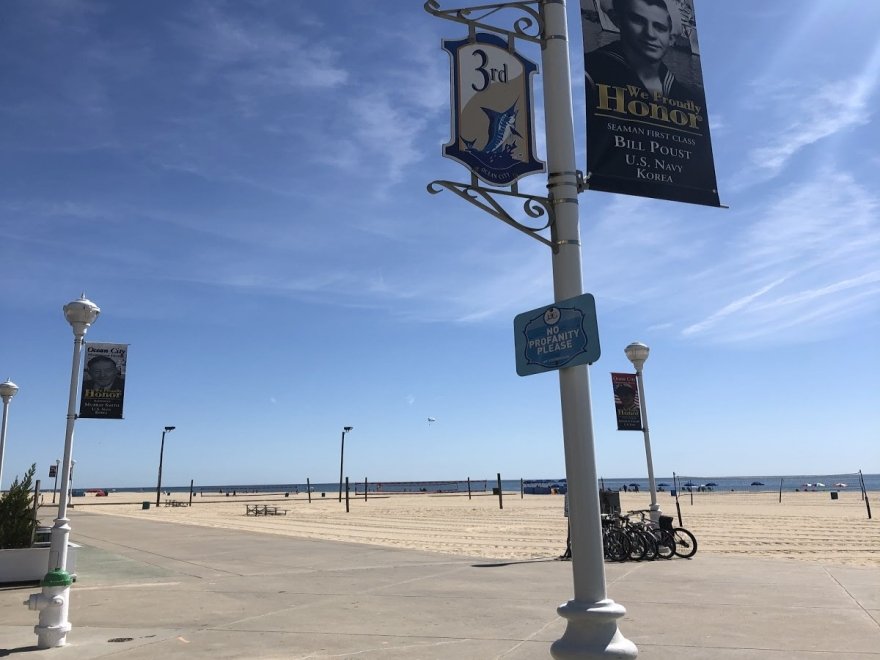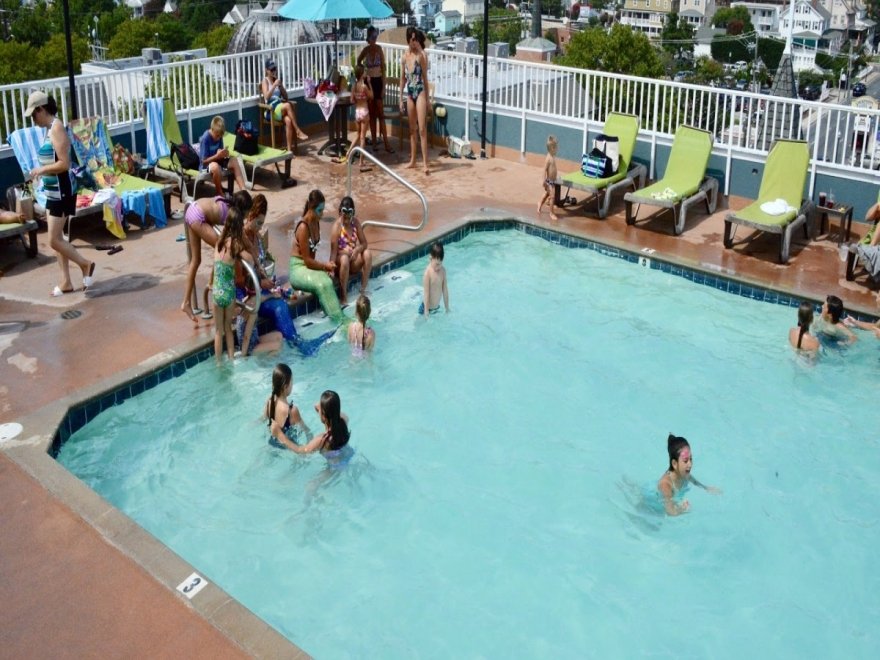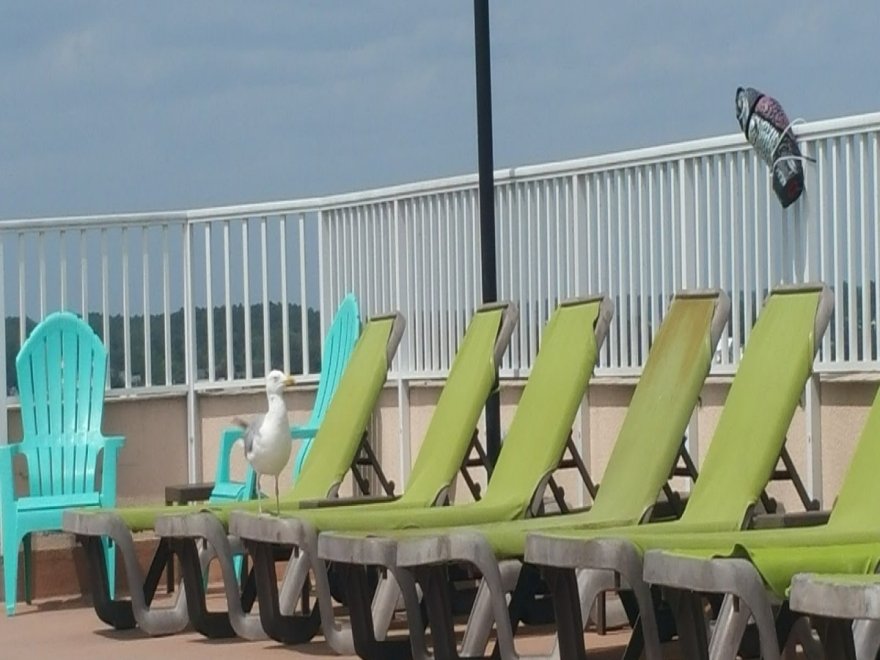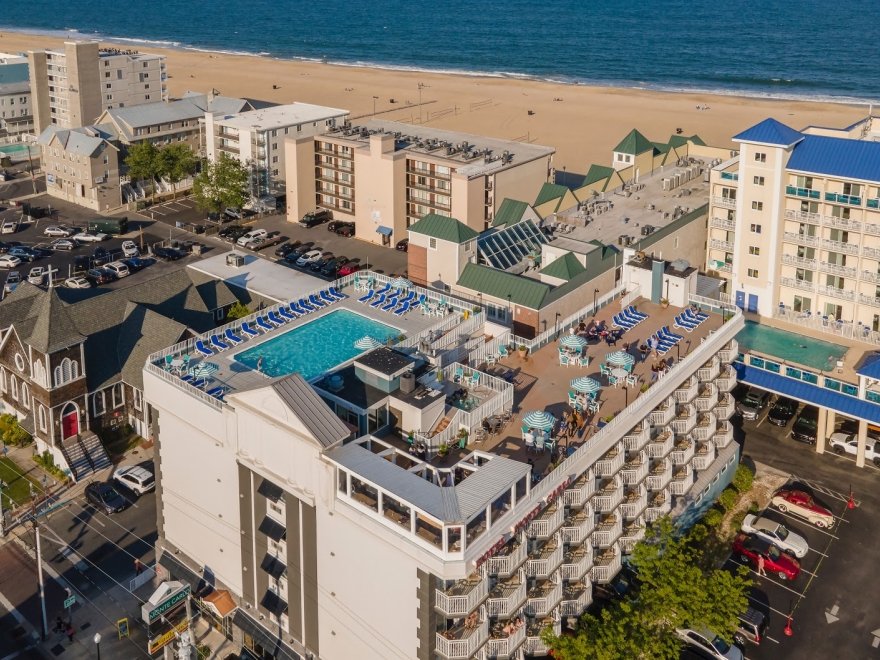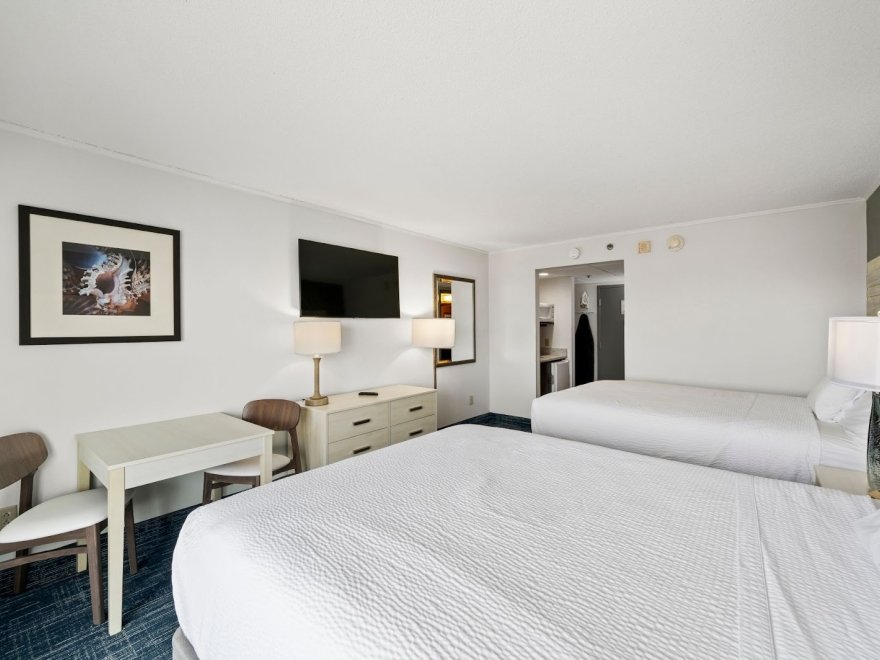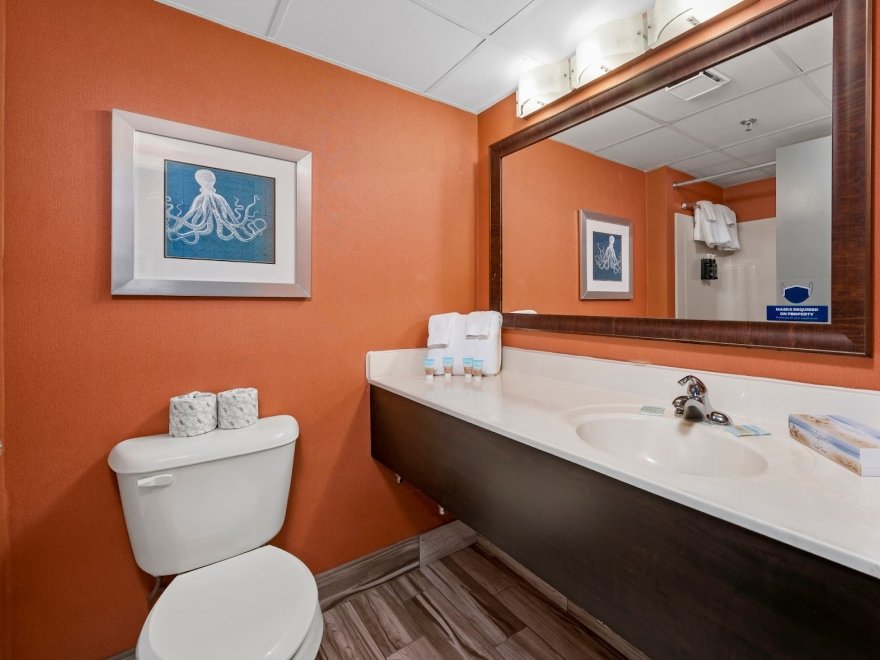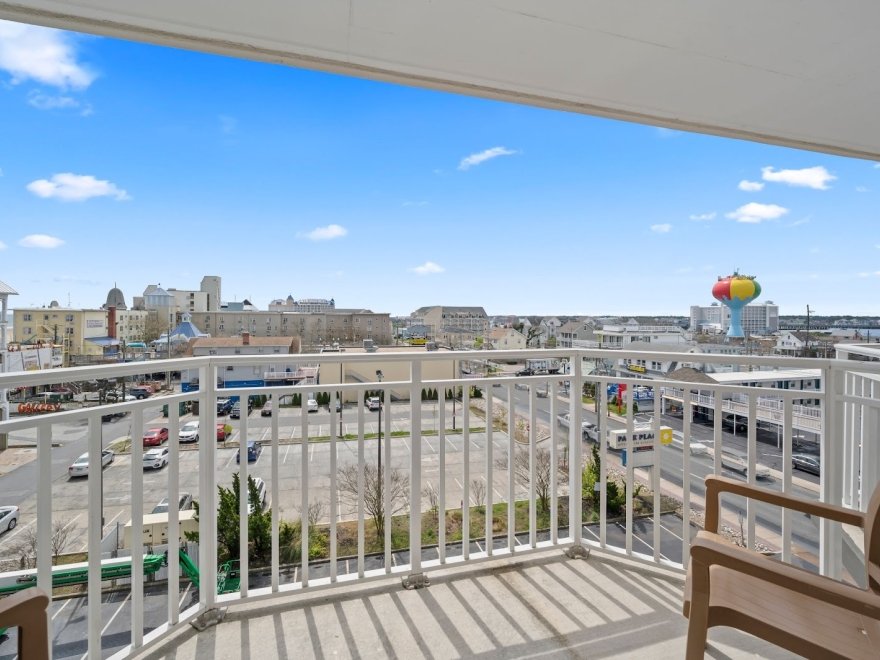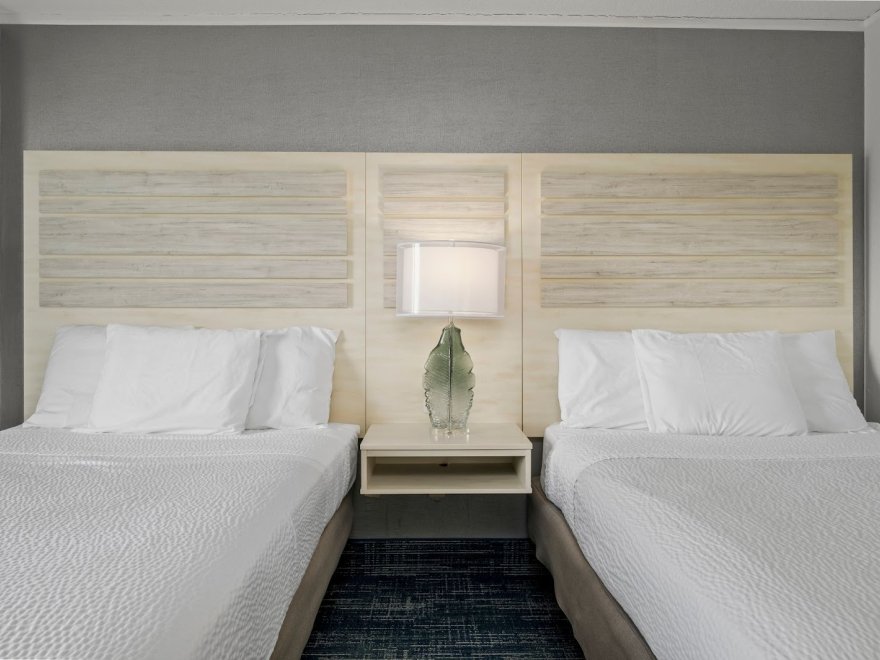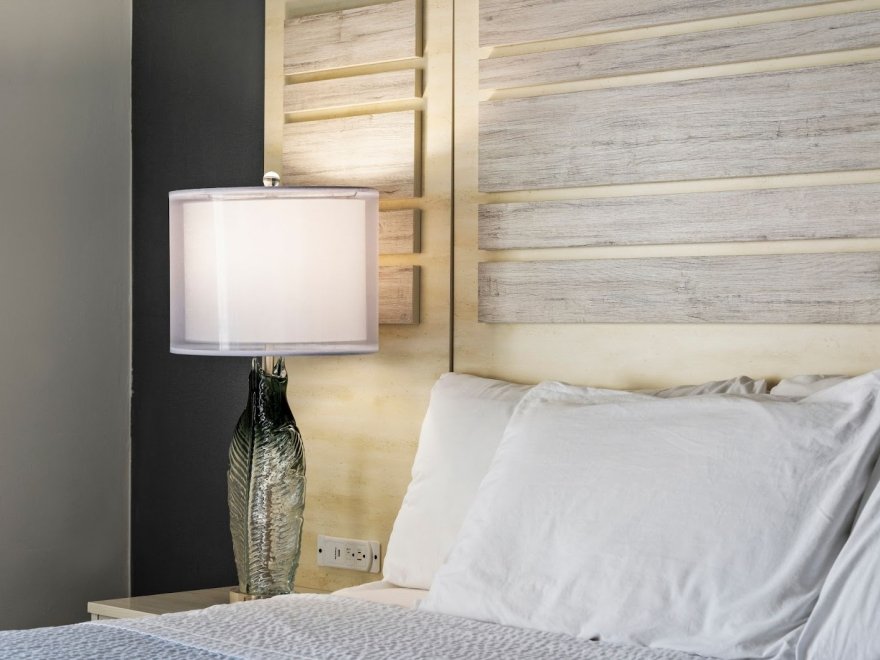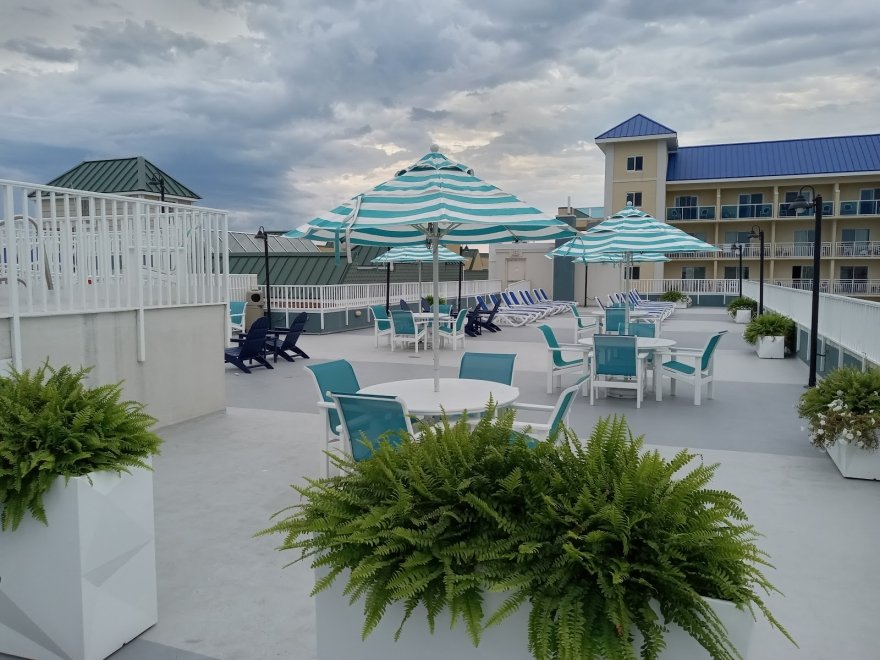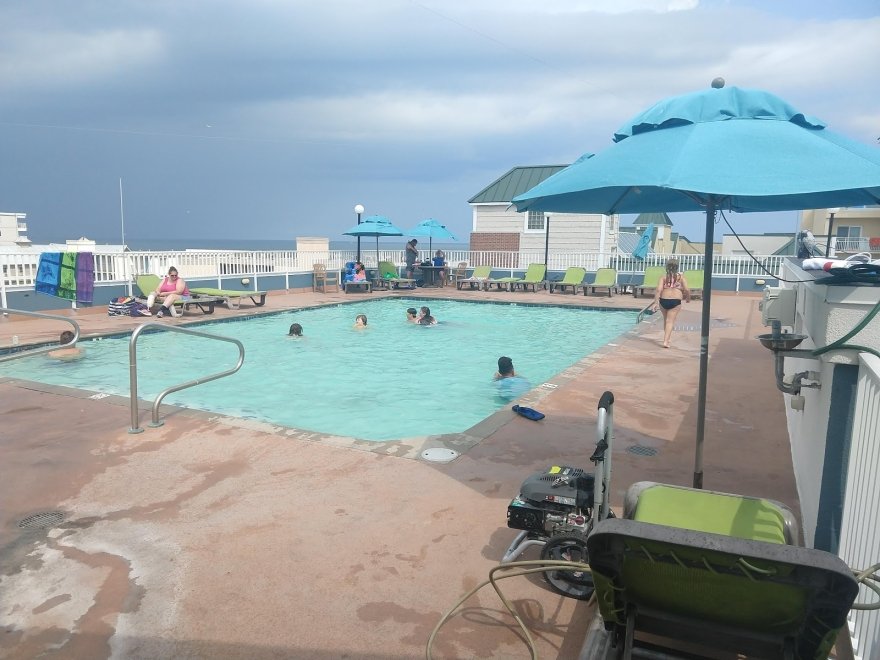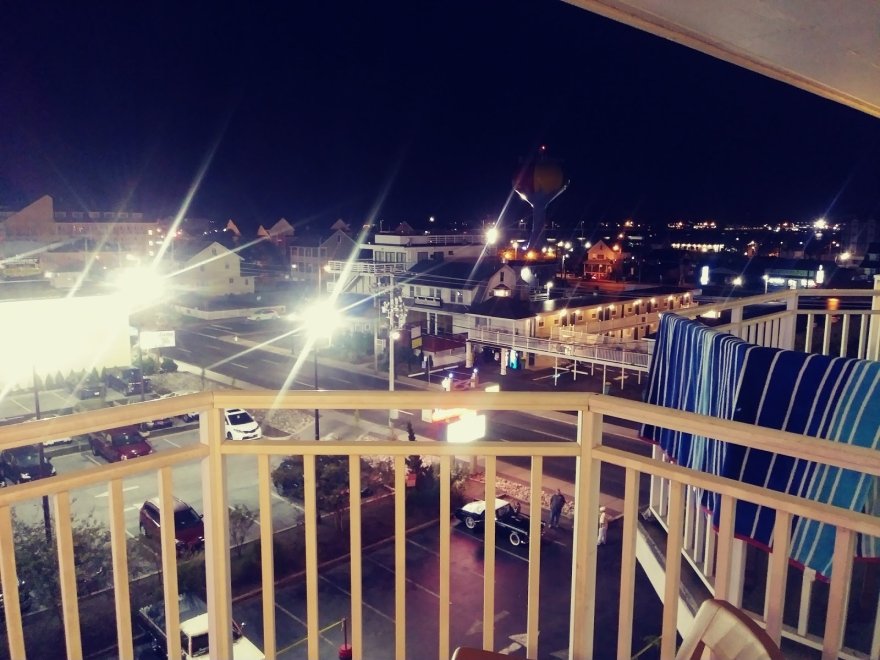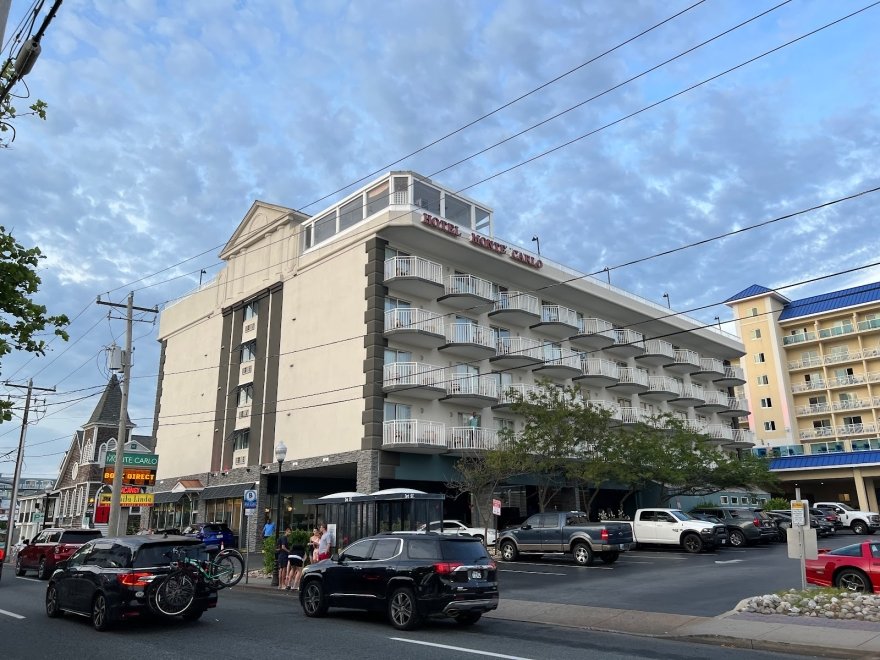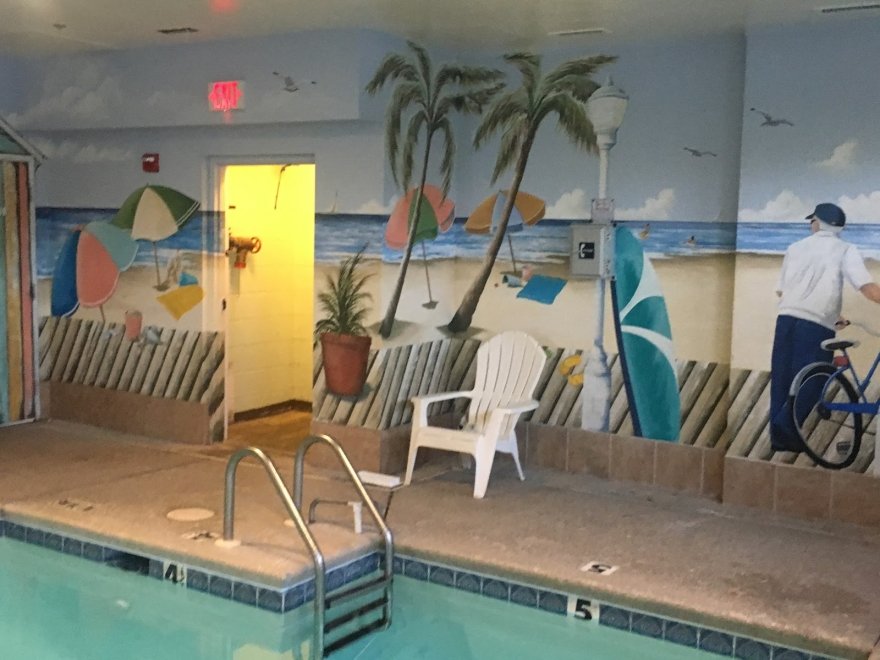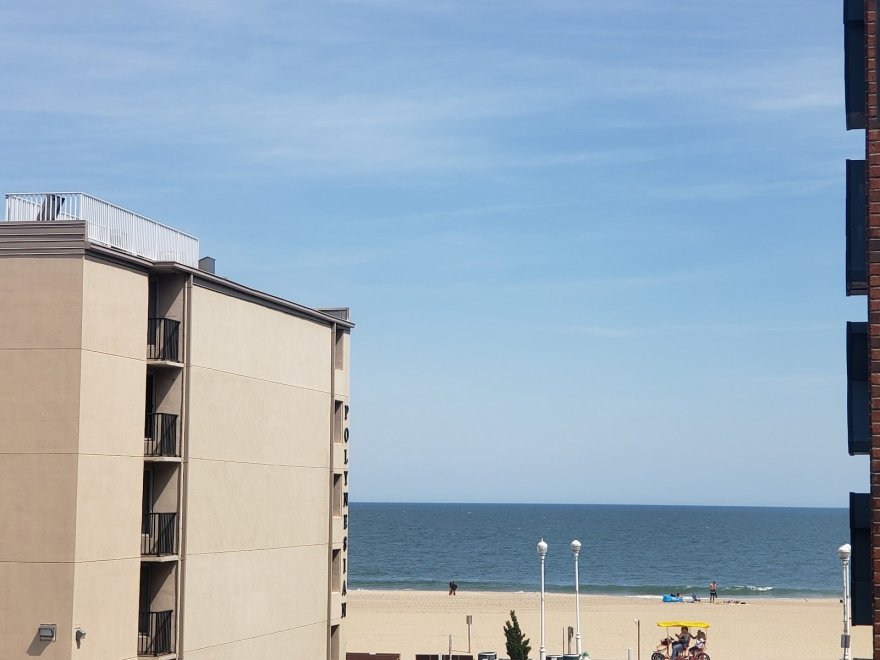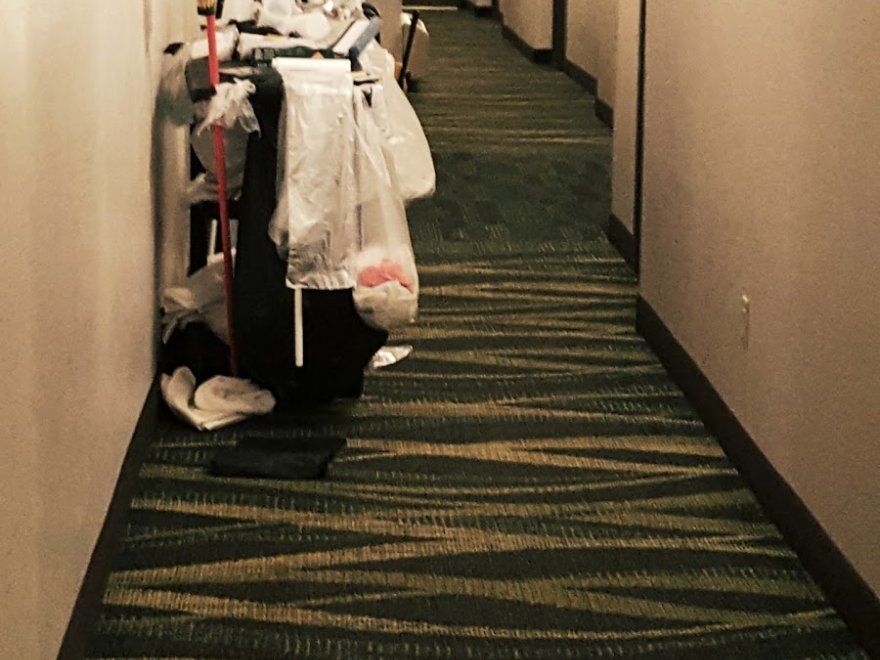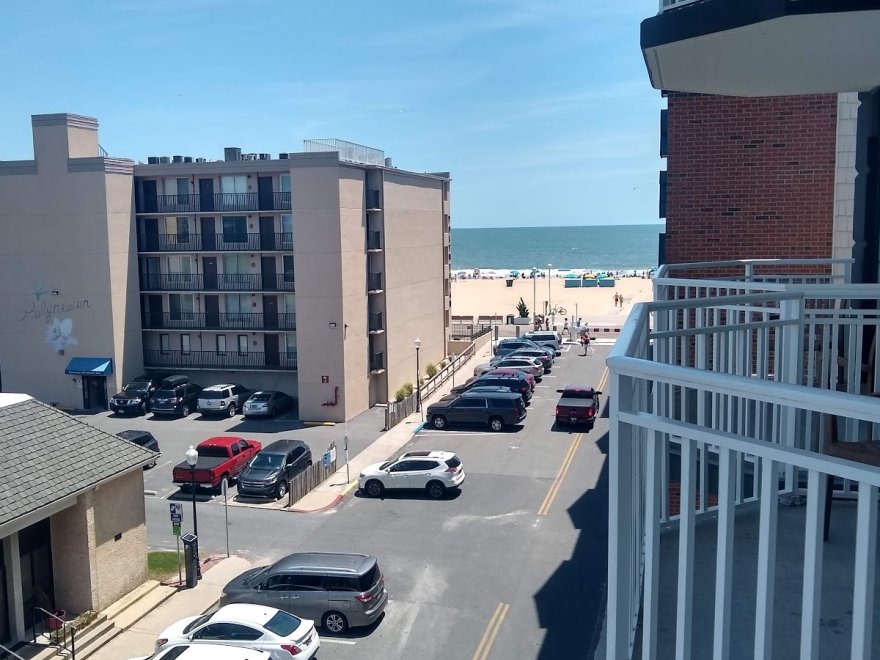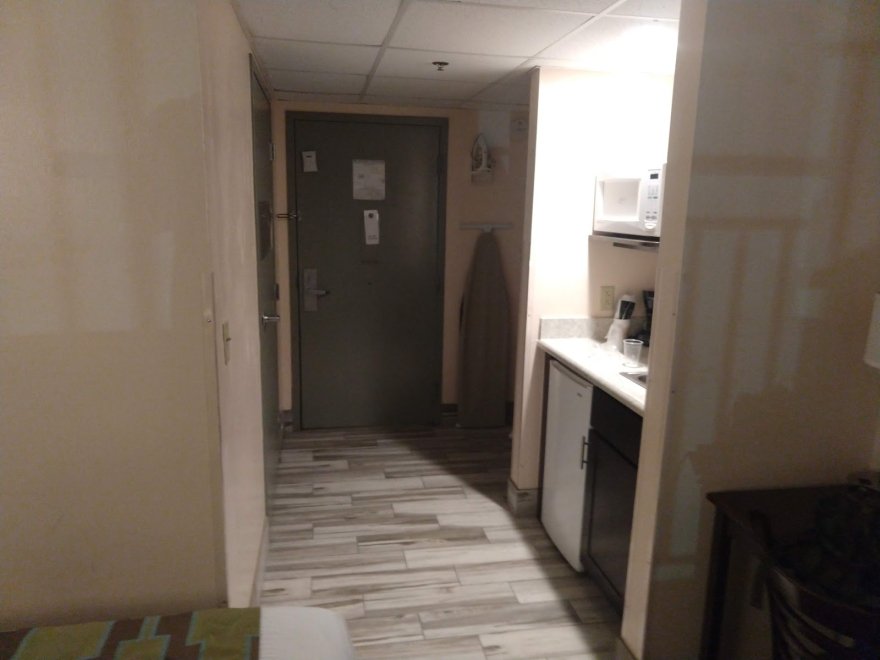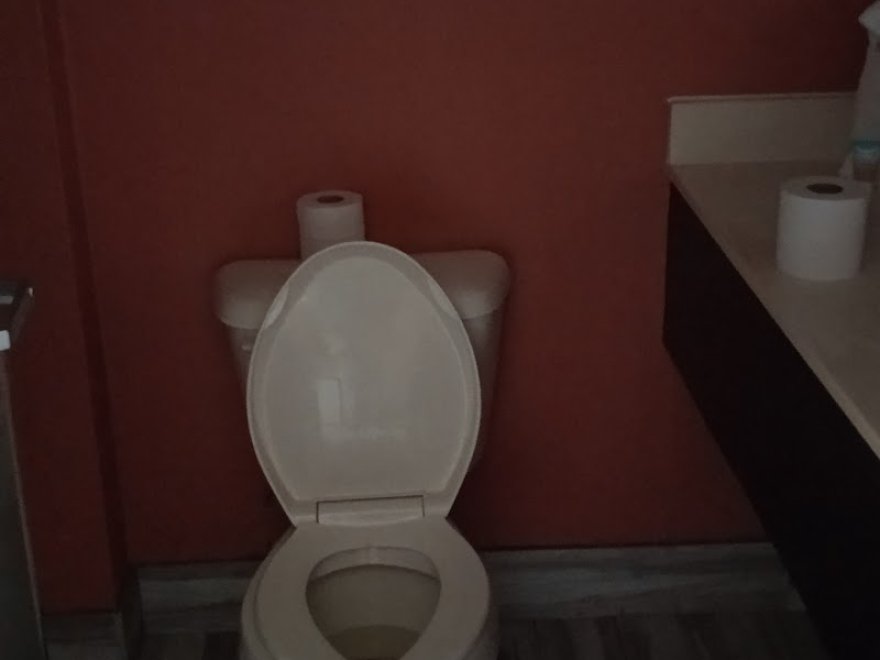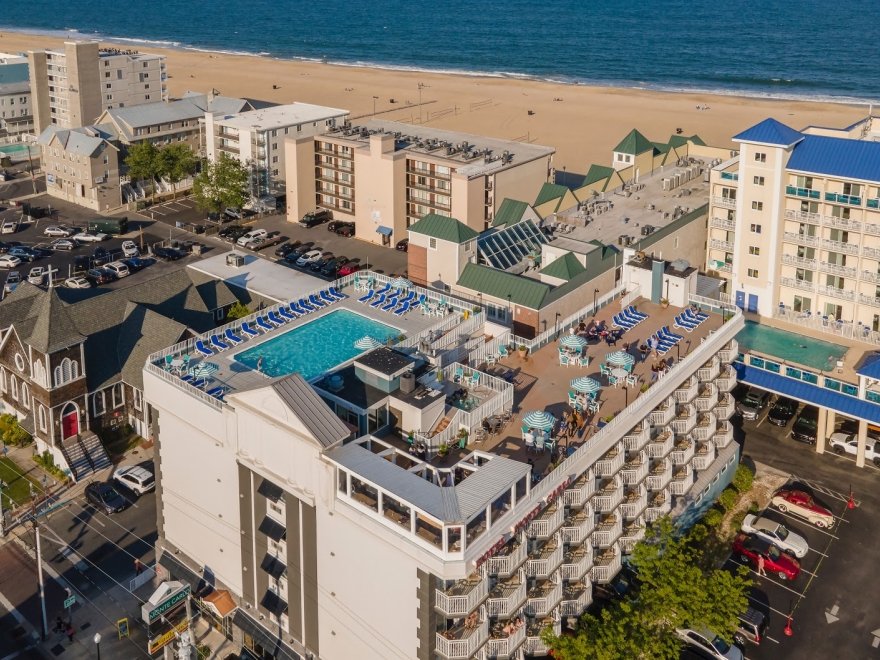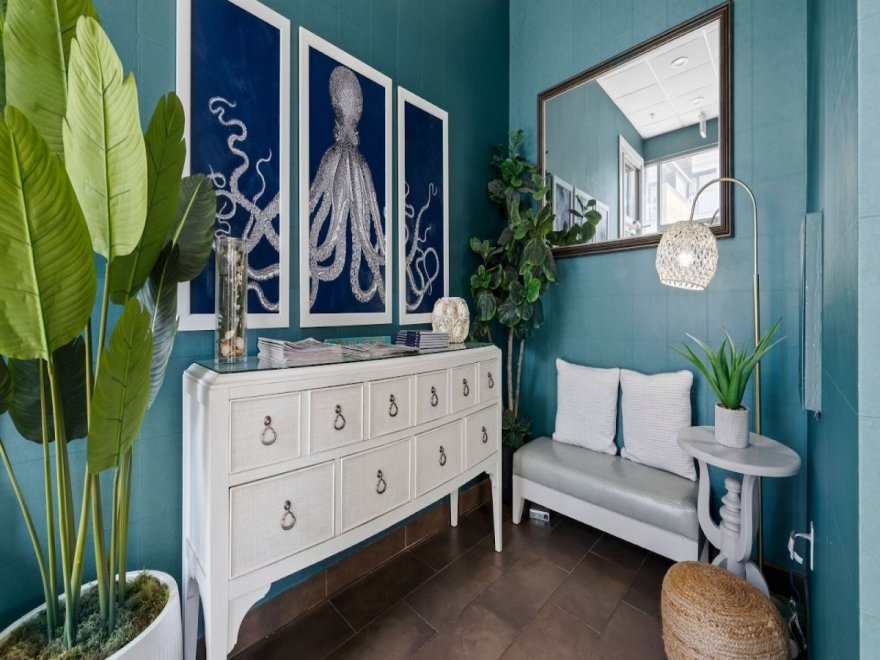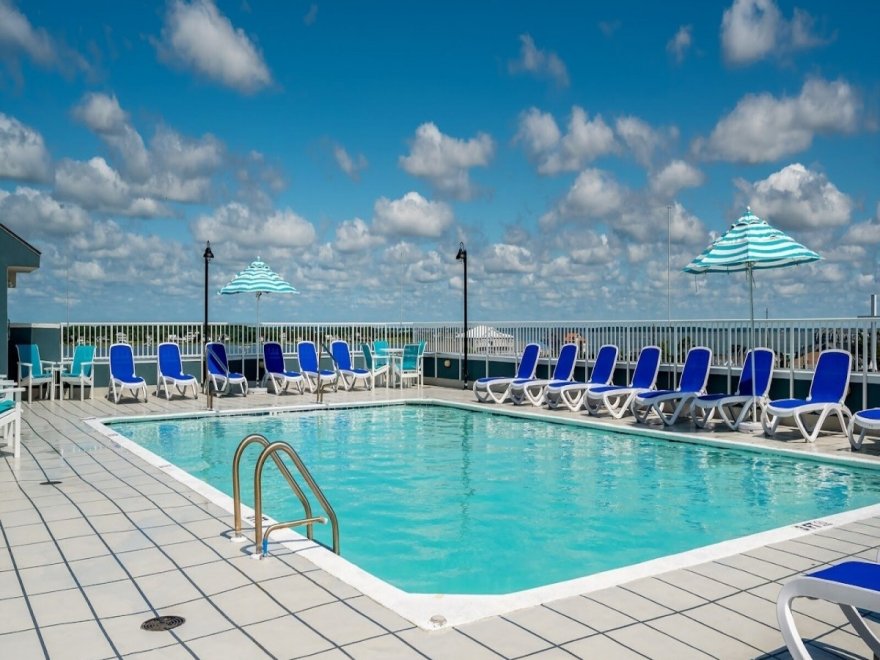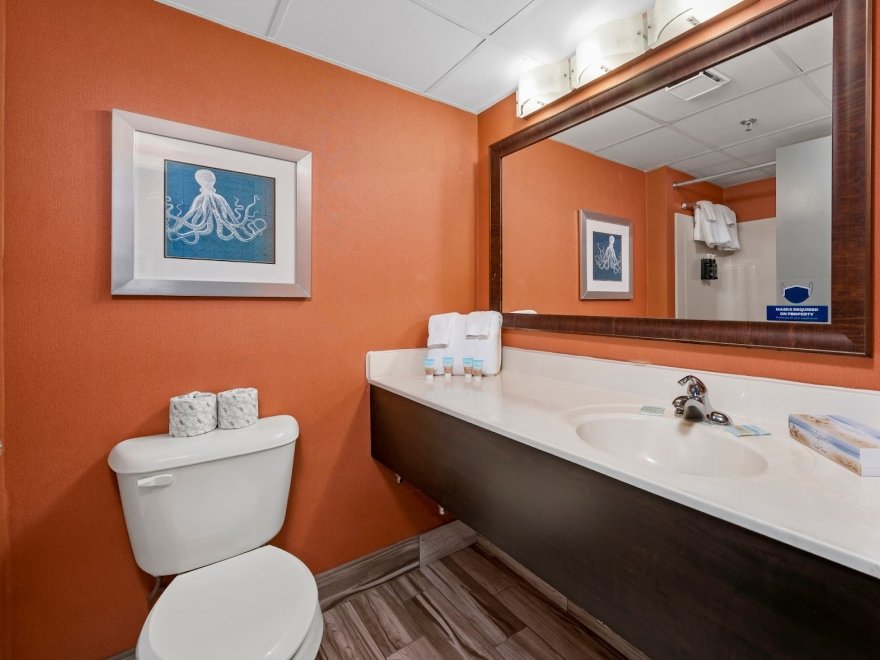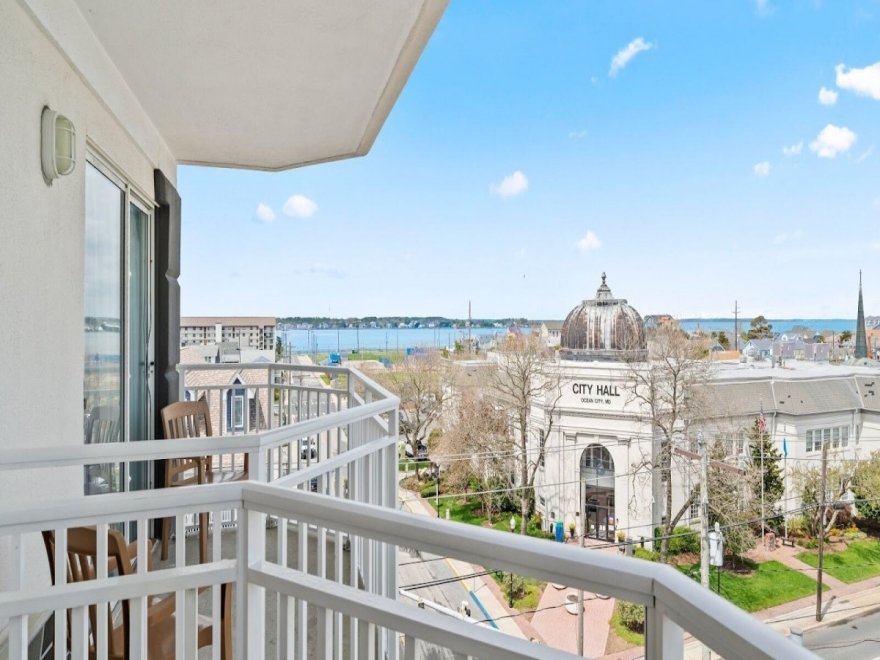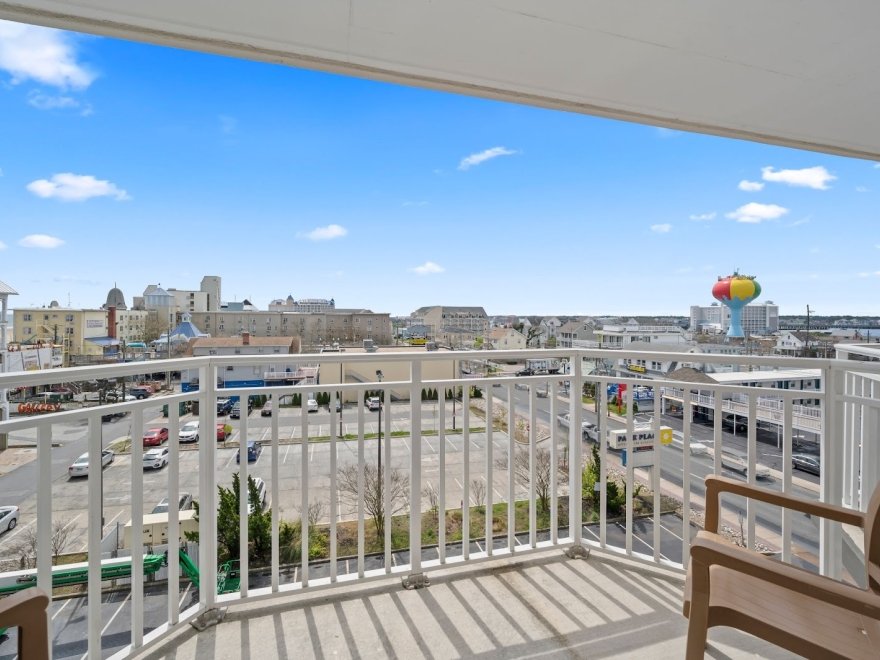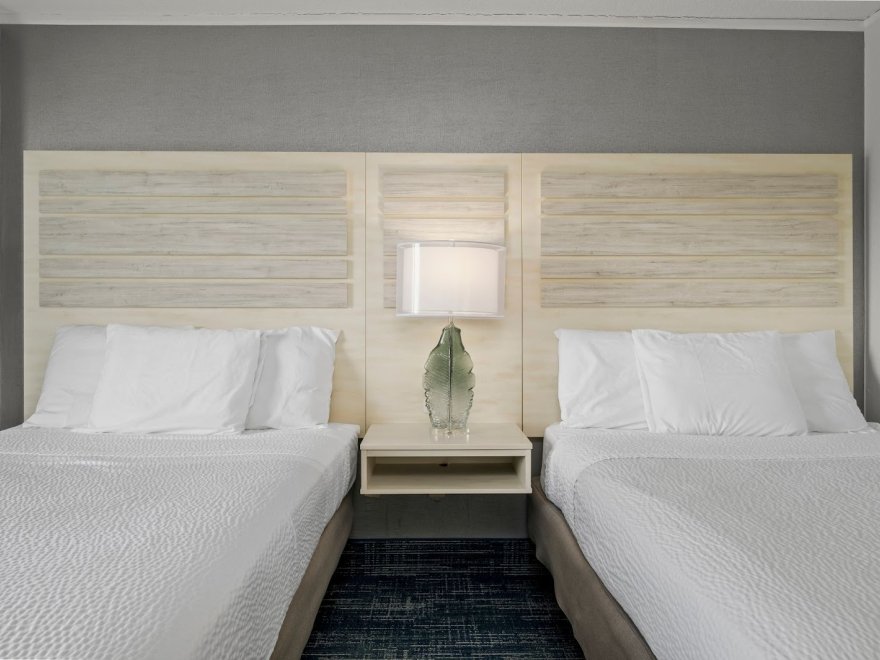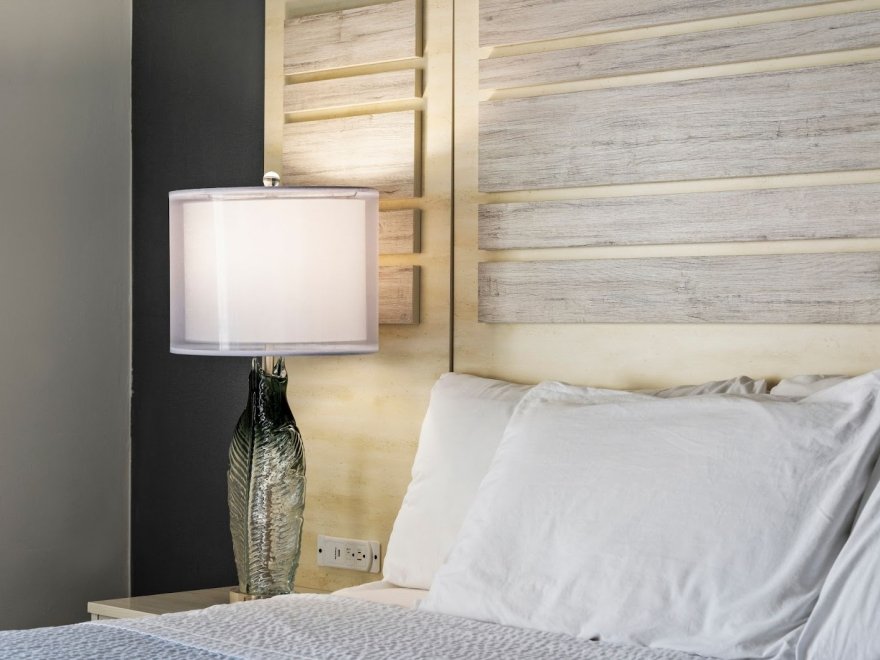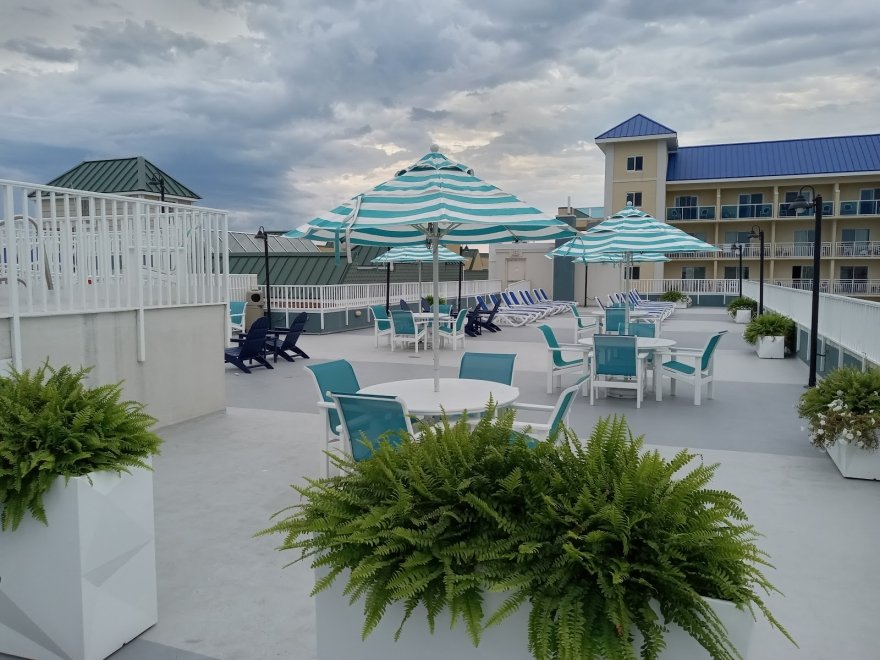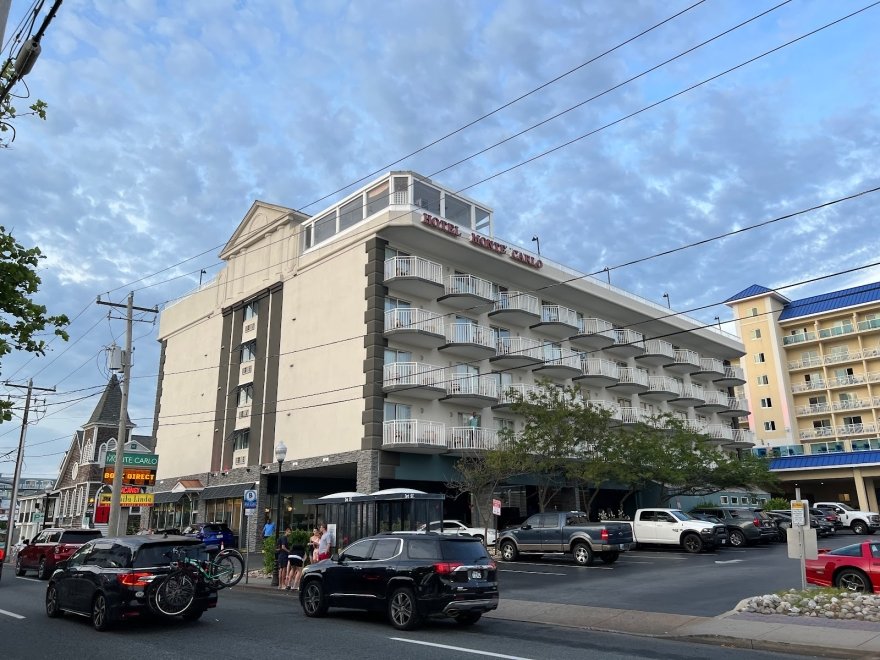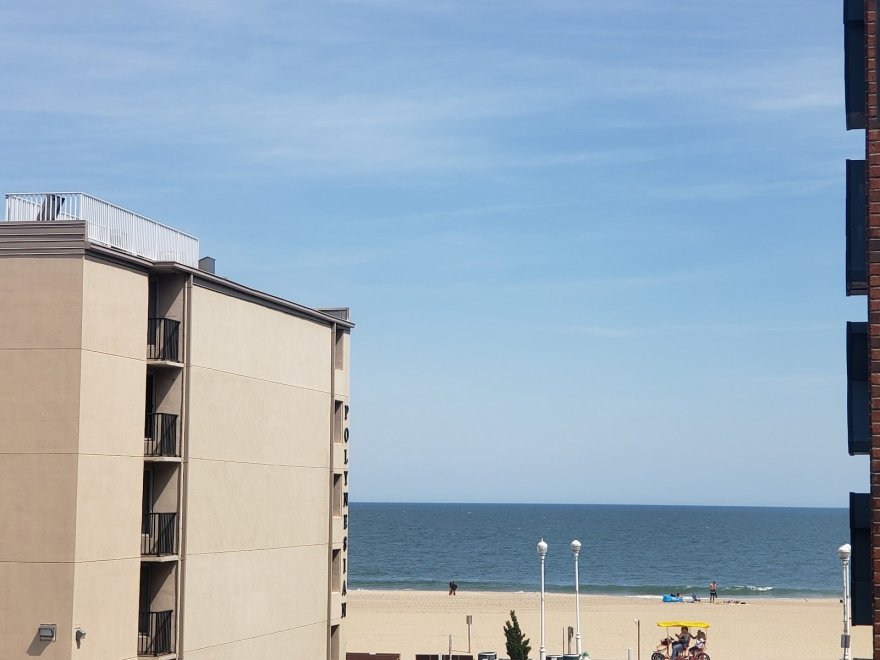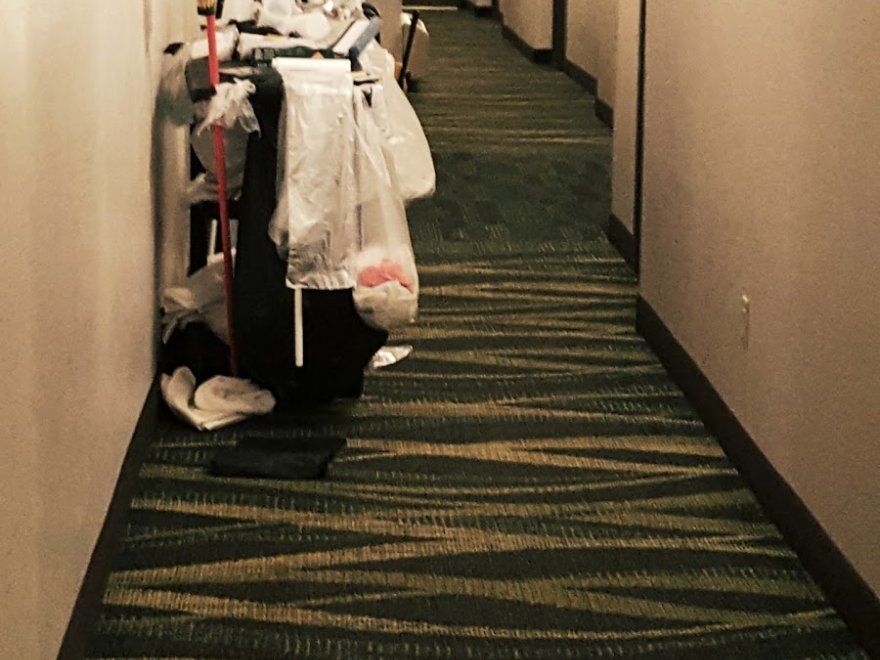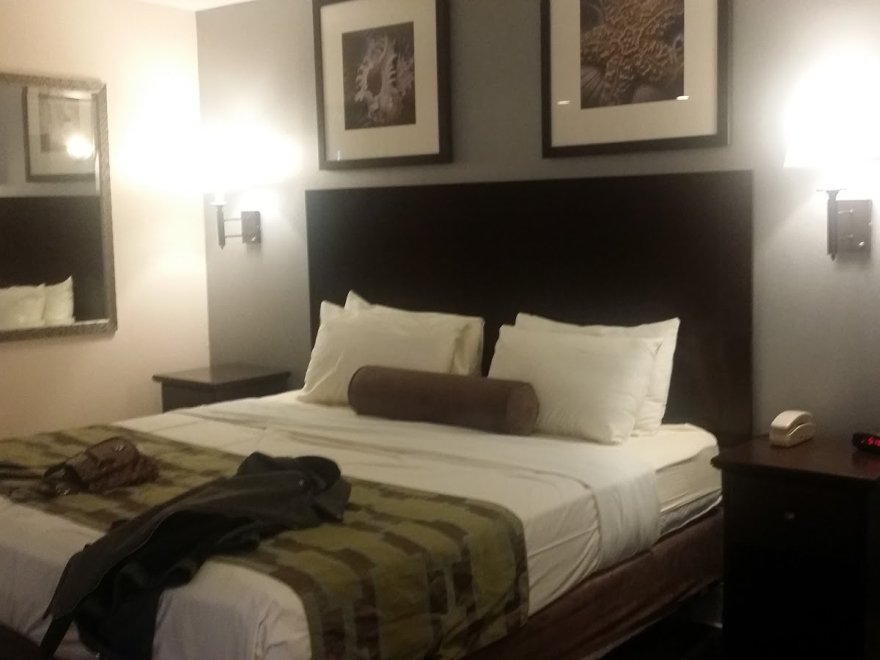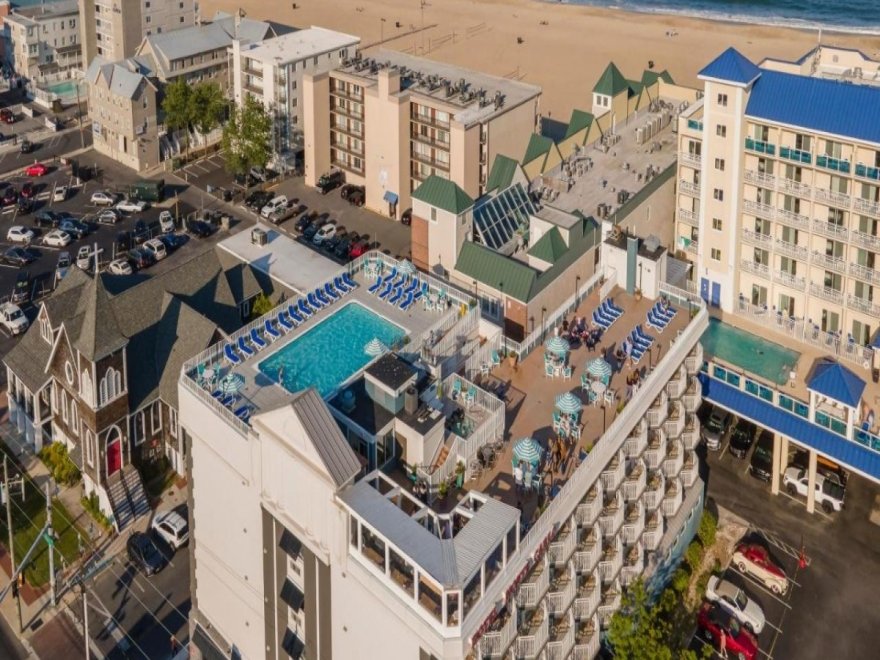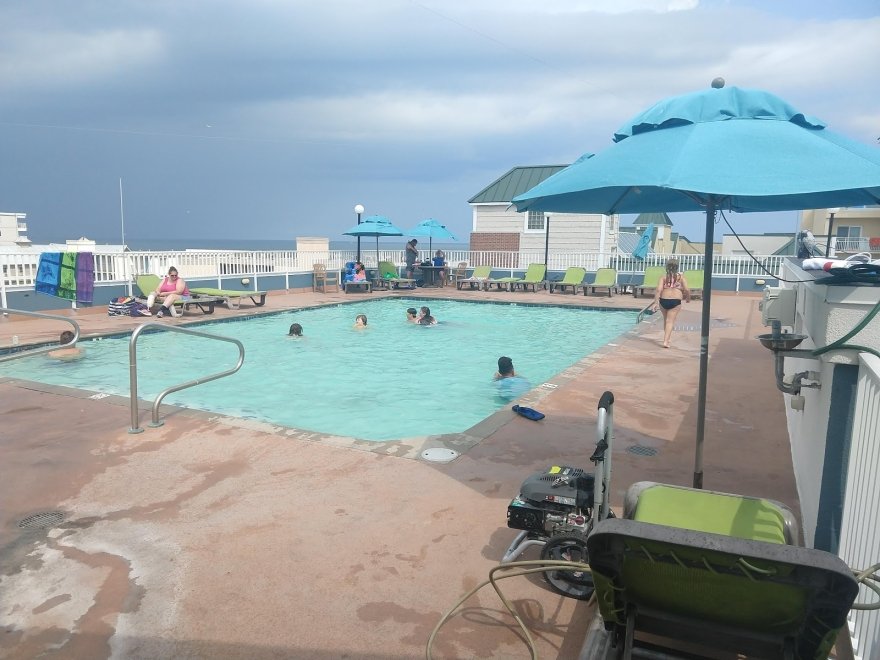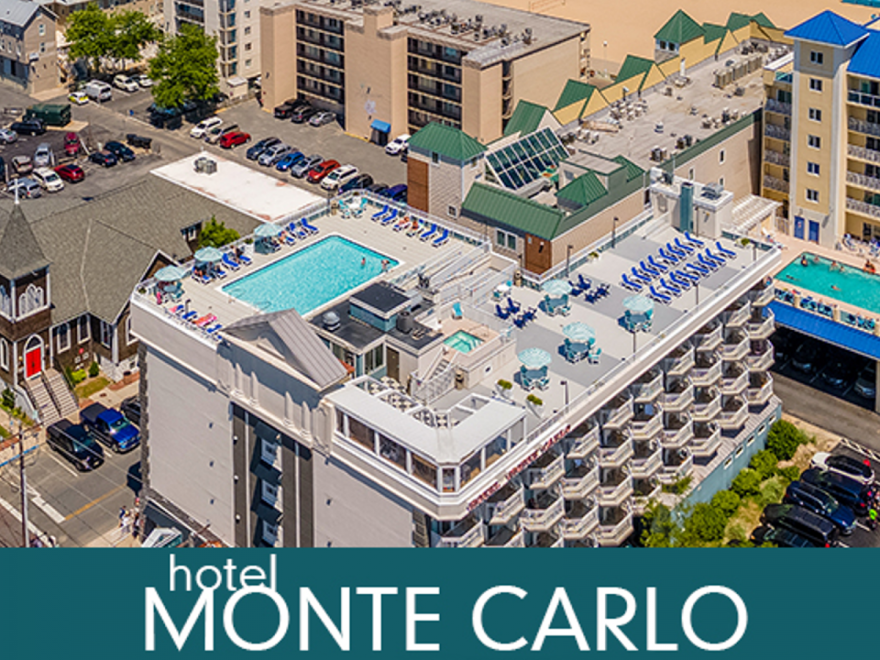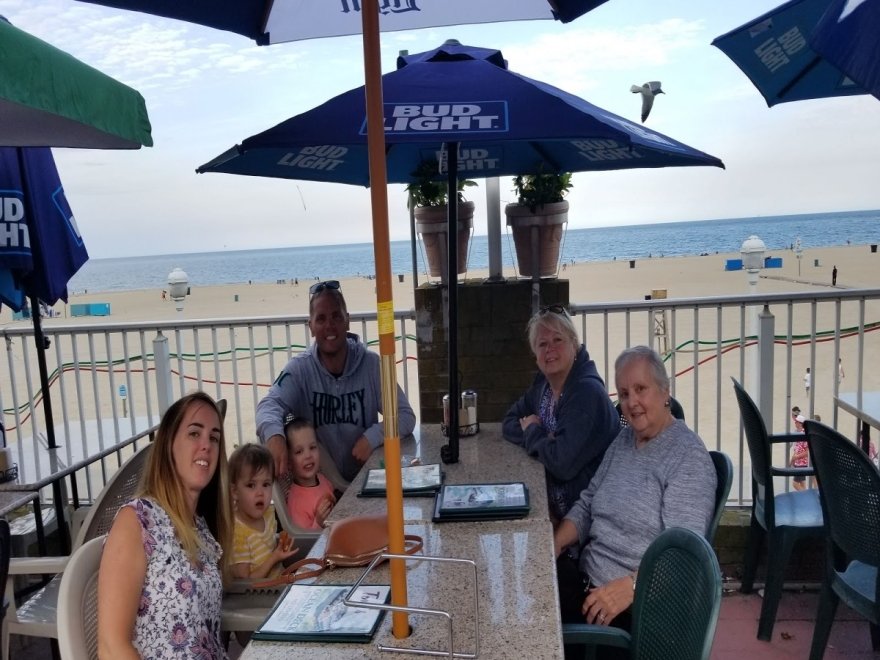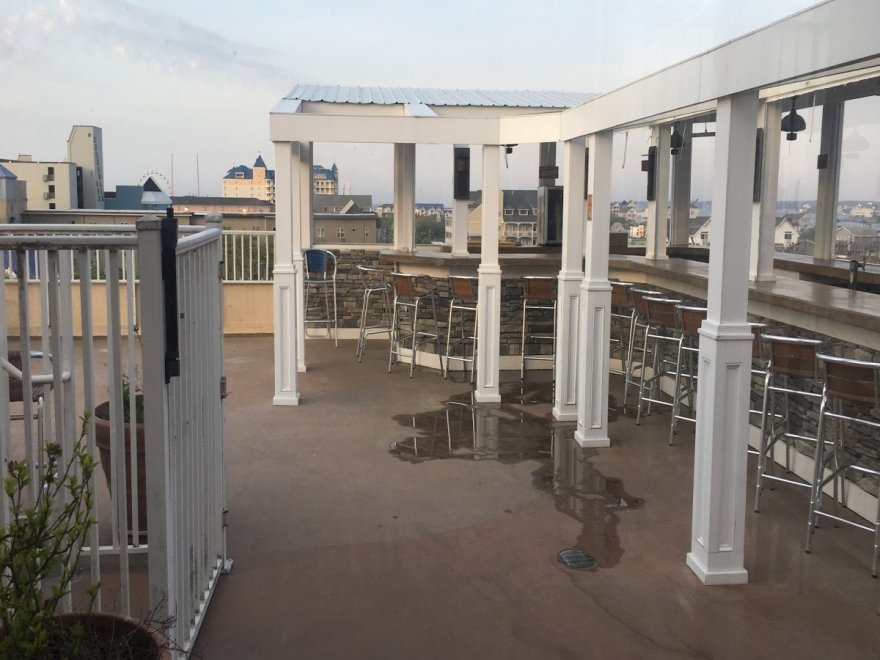 Hotel Monte Carlo
0 miles
Open Now
Hours 12:00 am - 11:59 pm
Sunday

12:00 am - 11:59 pm

Monday

12:00 am - 11:59 pm

Tuesday

12:00 am - 11:59 pm

Wednesday

12:00 am - 11:59 pm

Thursday

12:00 am - 11:59 pm

Friday

12:00 am - 11:59 pm

Saturday

12:00 am - 11:59 pm
Escape, Relax and Indulge in all that Ocean City, Maryland has to offer at the Hotel Monte Carlo. Newlybuilt in 2000 and located Oceanside on Third Street, the hotel is just a few short steps from Ocean City's famous guarded beach, Atlantic Surf and Boardwalk.
As the sun kissed days glide effortlessly into moonlit nights, guests of the Monte Carlo may retreat to our scenic Rooftop Sundeck to soak in our heavenly hot tub, cool down in our crisp blue pool or just lounge around and enjoy the view. In the efficiencies, you may step onto your private balcony and greet the ocean breeze.
The hotel, located in the heart of downtown historical Ocean City, is within walking distance to several fabulous restaurants, a hearty nightlife, specialty shops, Trimper's Amusements, arcades and The Pier (featuring carnival style games). Other nearby activities include boat, jet ski and bicycle rentals, parasailing and miniature golf.
Just one block from the hotel you will find our quaint downtown public park where families may enjoy a skateboard ramp, basketball and tennis courts and a playground for the little ones. The Ocean City Convention Center, Outlet Shopping and Assateague Island's Seashore are among many other area attractions also just minutes away. For your convenience, the Ocean City bus stops just steps from the hotel lobby.
Denise Hoffman : 4 on 10/23/2023 12:14 am
This hotel is in a great spot - right off the Boardwalk and near enough to the Inlet end, with so many shops and eateries, but not right in the midst of the busy-ness of that part of the Boards. Very convenient to so many things.
Our room was a good size, very clean, and made up nicely when we arrived. We stayed in a room with a balcony off the side of the building and could see the ocean and beach from the balcony. Our only complaints are personal ones and may not bother others; I'm only mentioning them in case it would be helpful to future guests. The beds are a little too high off the ground; I'm tall and even I couldn't sit comfortably on the edge of the bed. The pillows are super squishy soft, so if you like a firm pillow, bring your own. The bathroom was fine - had all the necessary things - but was not large. But soap, shampoo, conditioner, and lotion were provided, as was a hair dryer, ironing board, coffeemaker (and supplies for it), a small fridge, and a microwave. Next time we'll bring a roll of paper towels, as those are not supplied. We didn't take advantage of the indoor pool, but did have a look - it's on the smaller side, but easy to get to within the hotel. We would've used it if we'd had more time.
All in all, a good value for the price paid. All staff members we interacted with were very helpful and patient with answering our questions. We will definitely stay here again.
Denise Hoffman
1698020079
Hotel Monte Carlo
Angie Nauman : 5 on 8/30/2023 10:36 pm
First time staying here and it was WONDERFUL! It was quiet, I wasn't woken in the morning by noisy neighbors. Roof top pool and hot tub were great. Did use indoor pool cause we had good weather. We watched the Monday nite Boardwalk fireworks from the roof - great view! Super comfy beds and We had a little kitchen sink, microwave and fridge. We will definitely stay there again.
Angie Nauman
1693435010
Hotel Monte Carlo
Caitlynn Higdon : 5 on 7/18/2023 6:46 pm
Please do not listen to the negative reviews. Honestly my boyfriend and I researched all the reviews before coming to the Monte Carlo, we were a little bit nervous with how negative people were being. We brought our own bed sheets, as people in prior reviews said the bedding was not changed often, so we just wanted to be on the safe side.

Let me just say I am SO happy we stayed here and i wish we could give this 6 stars! We had an AMAZING experience! The rooms were clean and spacious, and the staff was so friendly and helpful. The fridges in the room have a little freezer part up top, and are bigger than a mini fridge which was a great surprise! The rooms have great AC and the balcony was a wonderful addition. The rooms looked exactly like the pictures very modern and clean. The bathrooms came with makeup wipes, shampoo, conditioner, body wash, and soap bar.

Patti was amazing at check in! She gave us our parking pass early and let us use the amenities while our room was getting cleaned. Anna made the check out process a breeze and was super nice. Jackie was wonderful in helping my boyfriend and I get to an air pump for our beach cart which the maintenance man Steve was so kind to try and help us with. The housekeepers came by everyday and always offered us fresh towels.

The hotel is right on 3rd street, and is a minute walk to the beach and boardwalk! it was such a perfect location in the middle of everything! There is a bus stop right out front as well which is great for traveling so we did not have to move the car! The parking situation was perfectly fine.

We can't wait to stay here again! Go book now! We truly loved our experience and are so happy how it turned out! Thank you Hotel Monte Carlo! The General Manager is going a great job running this establishment! :)
Caitlynn Higdon
1689705995
Hotel Monte Carlo