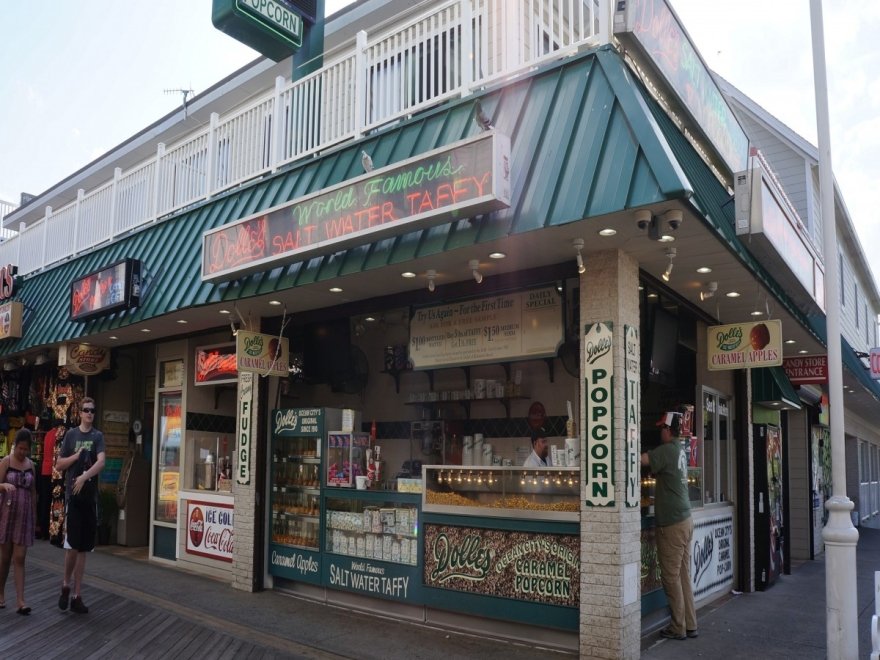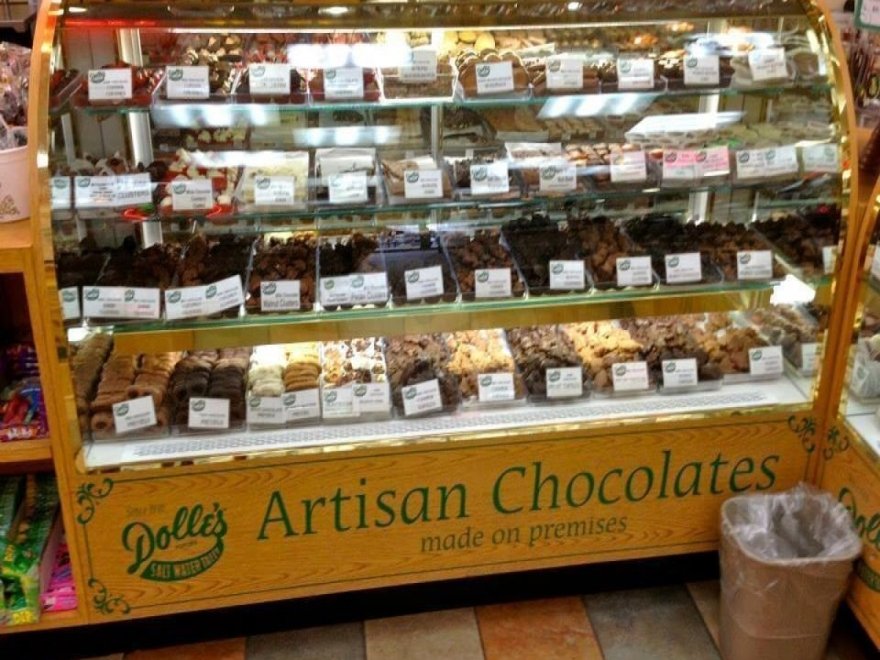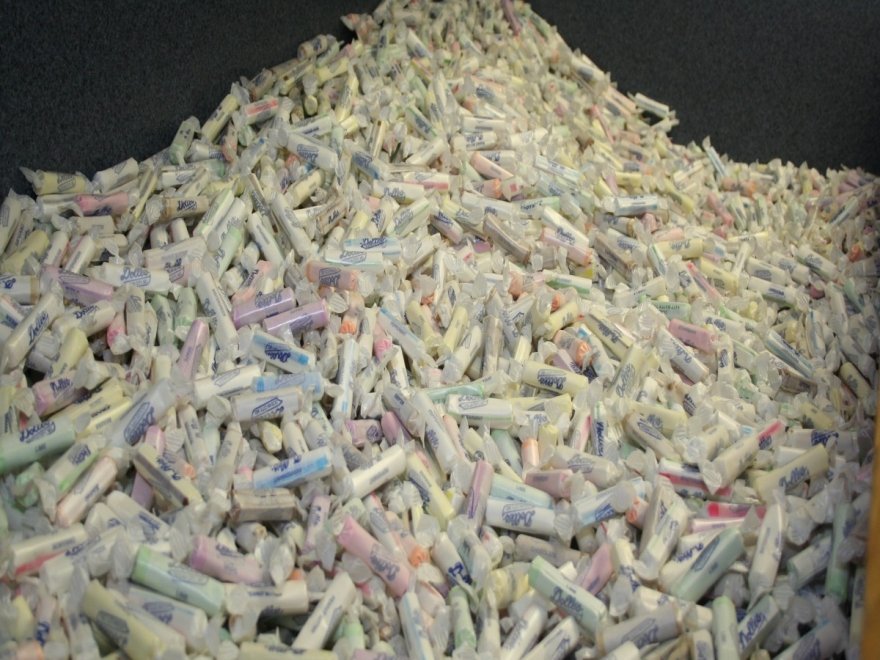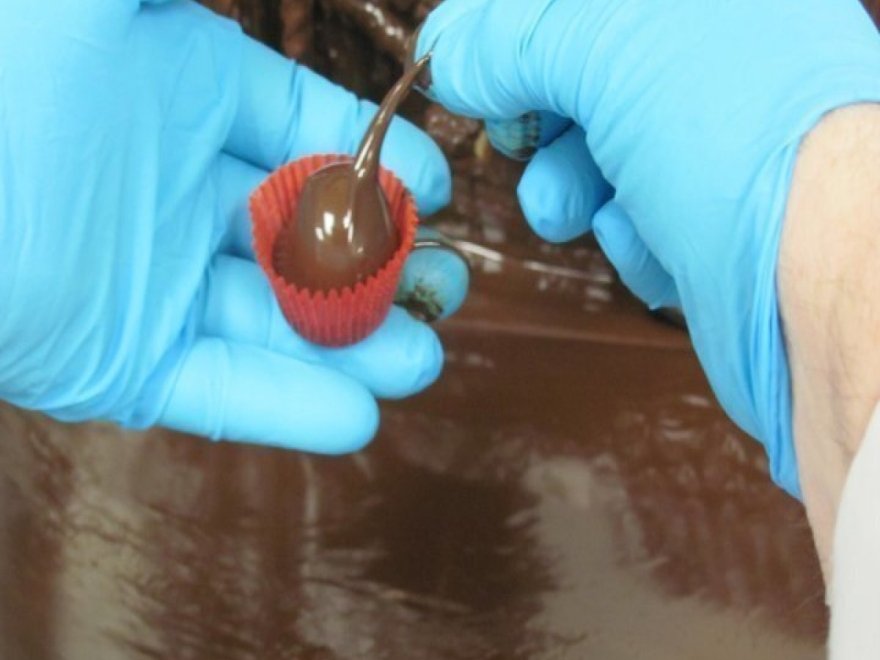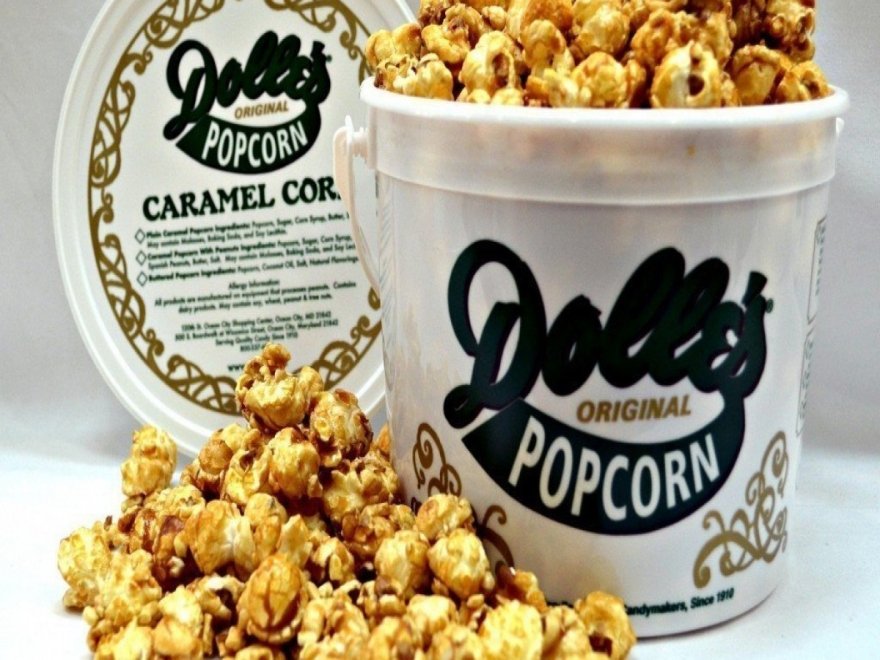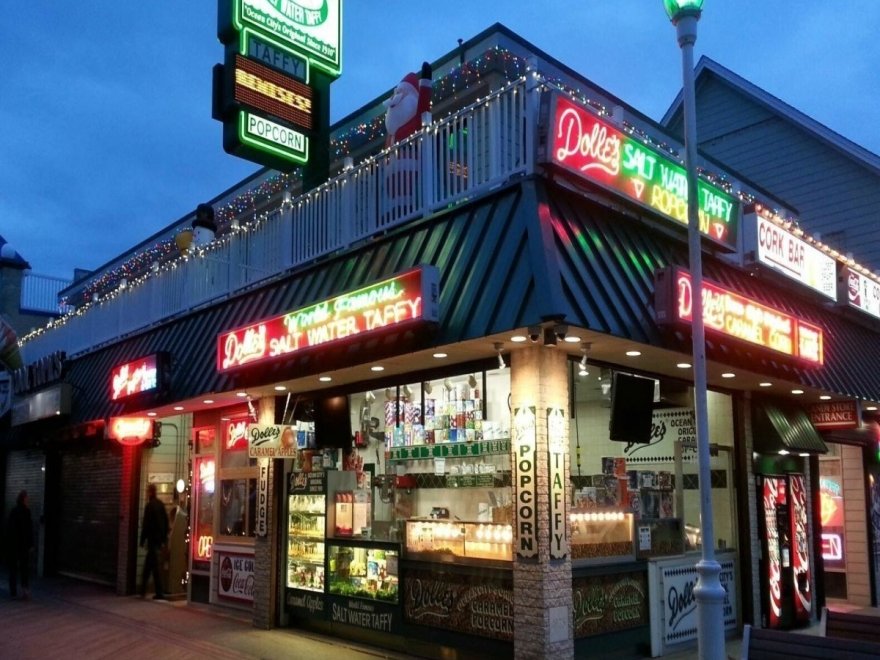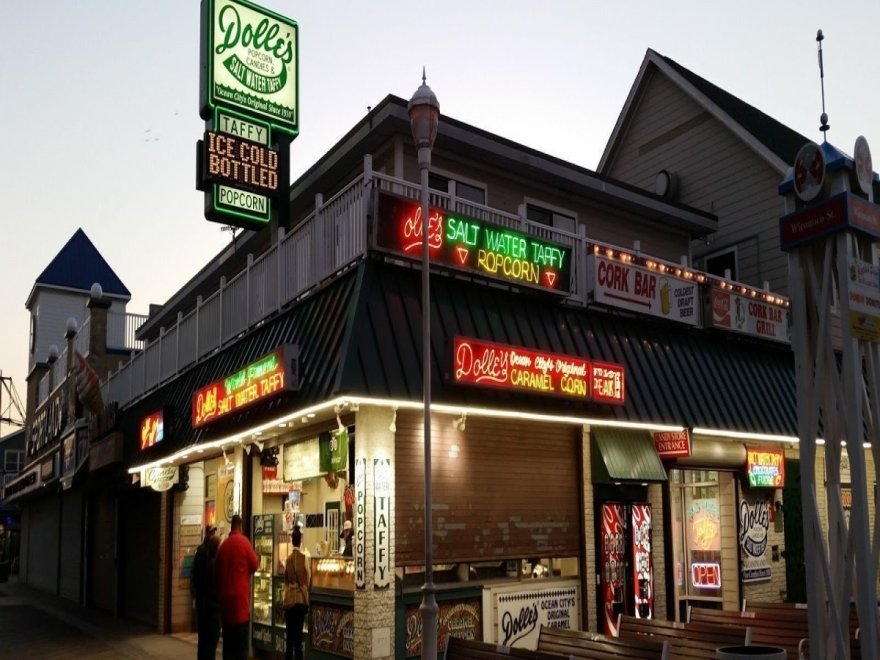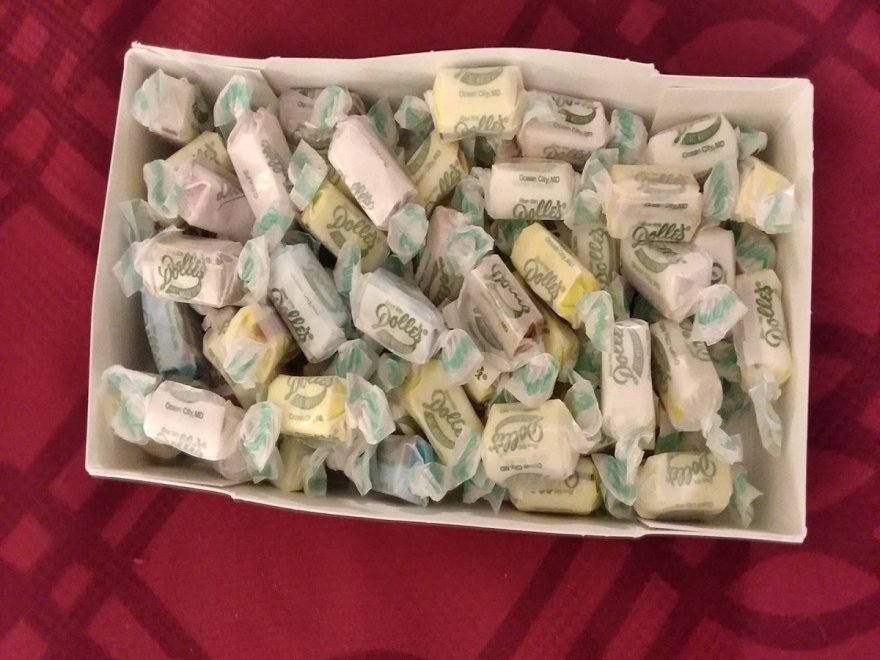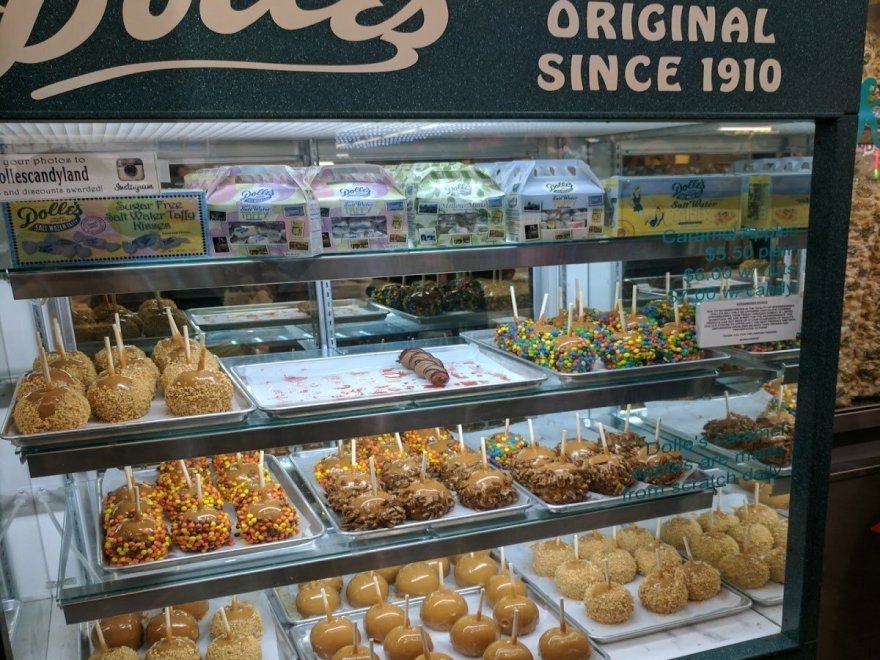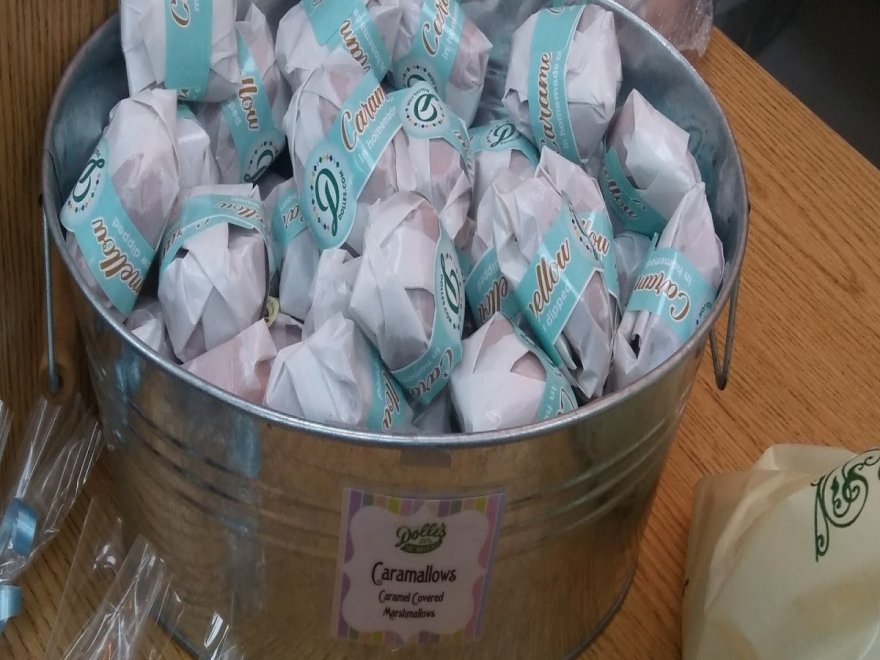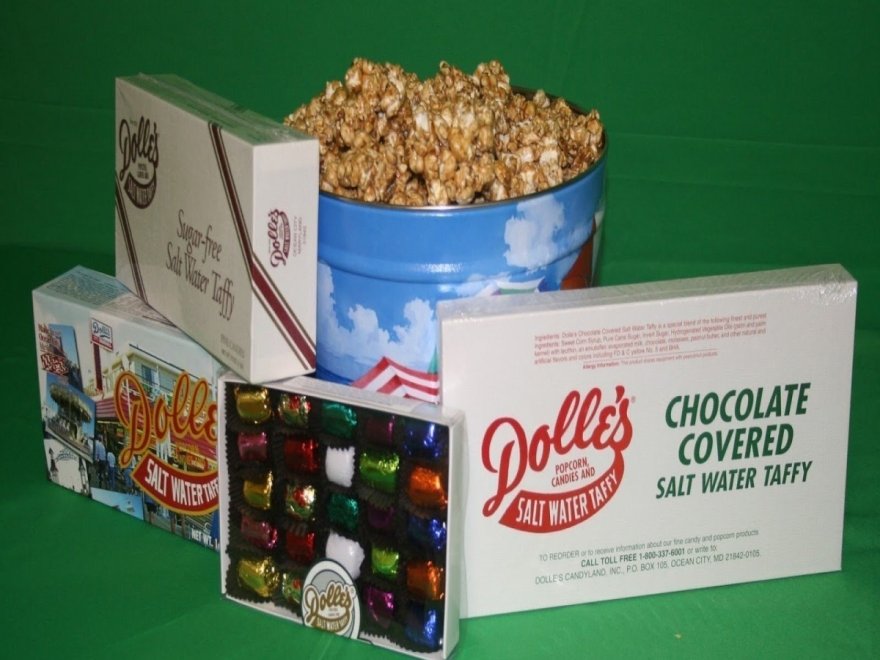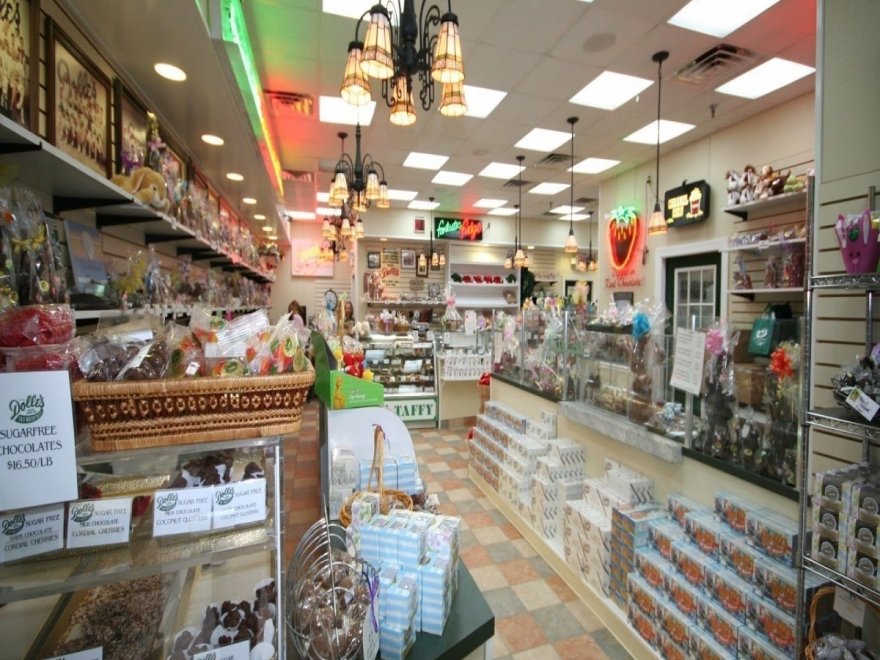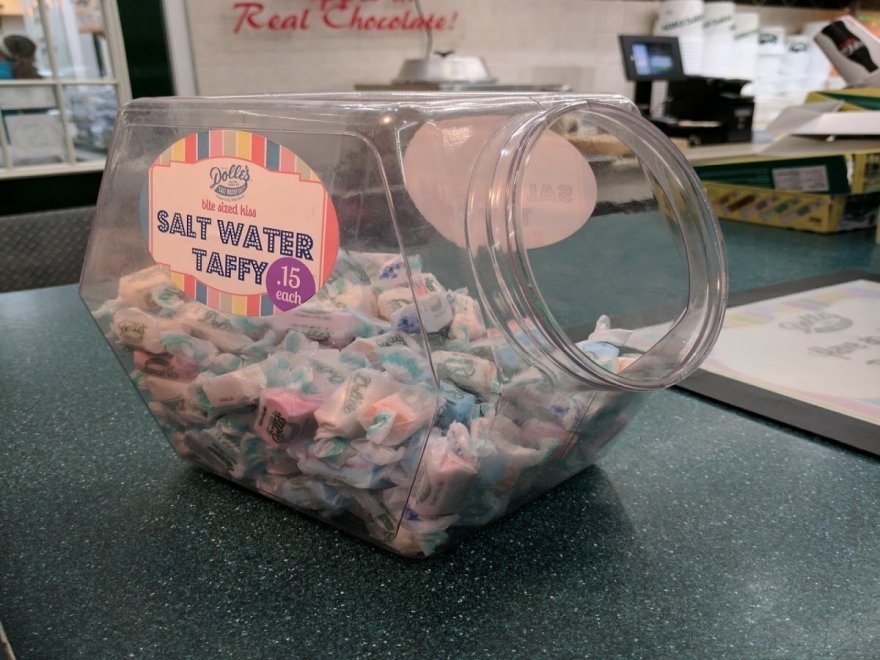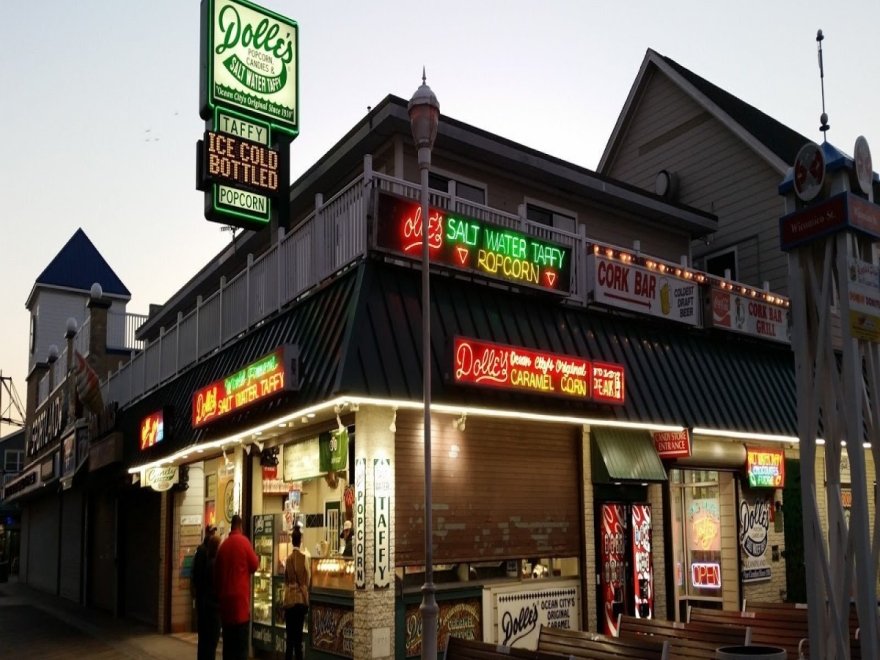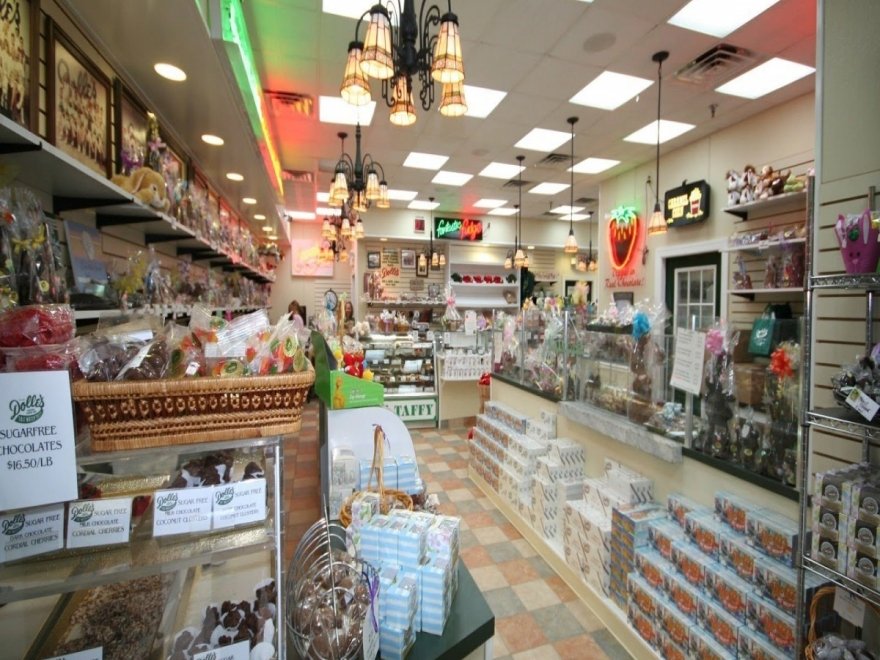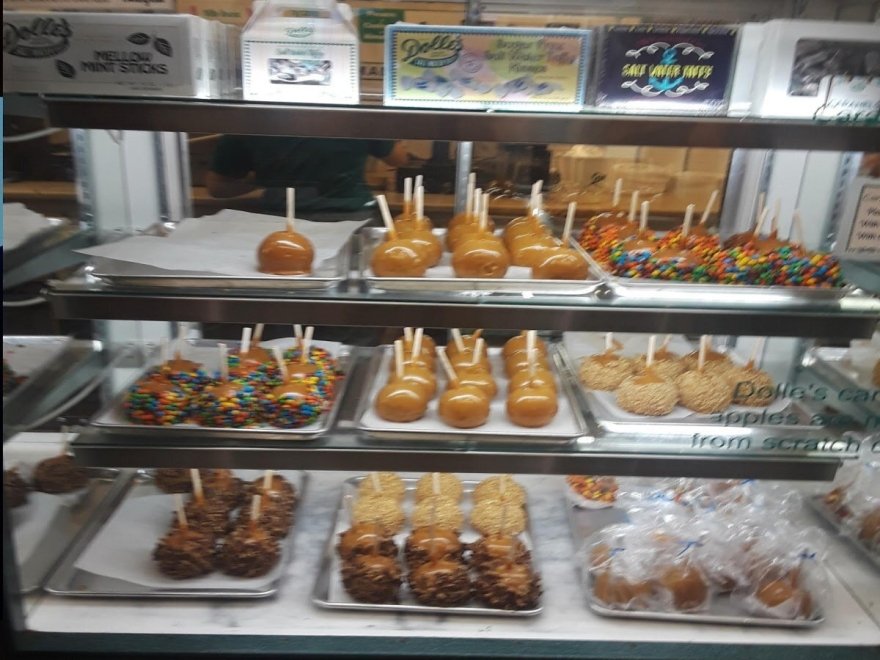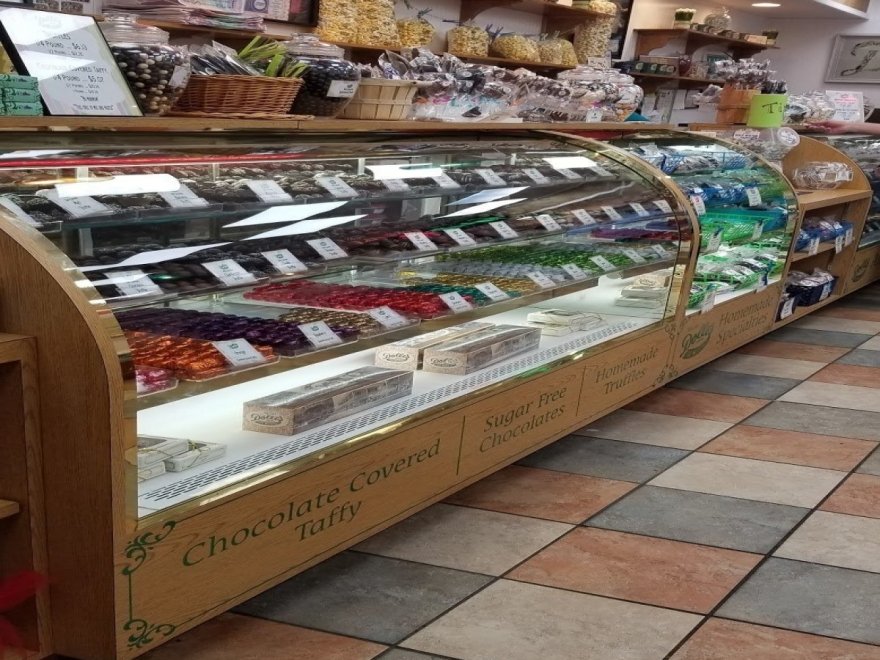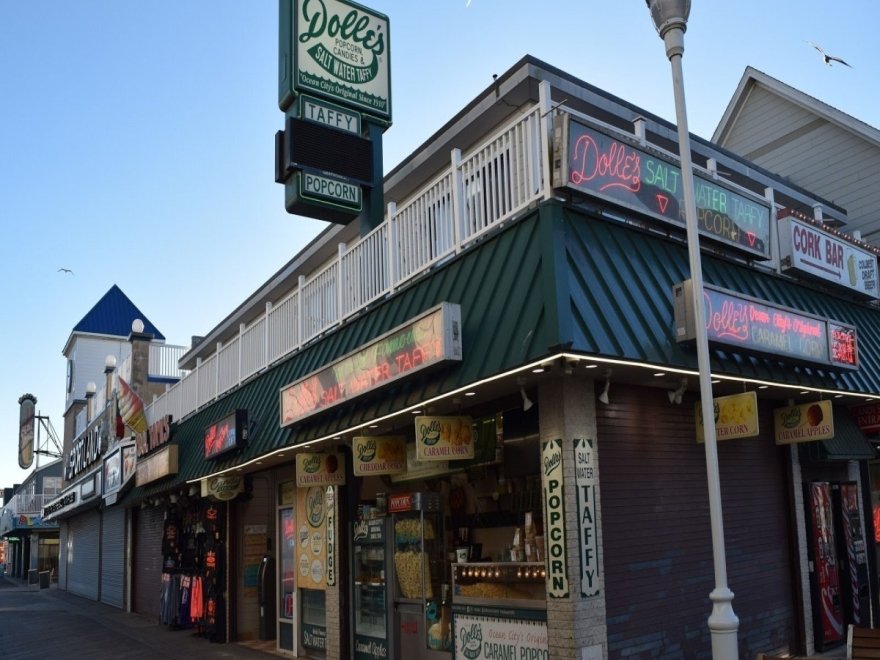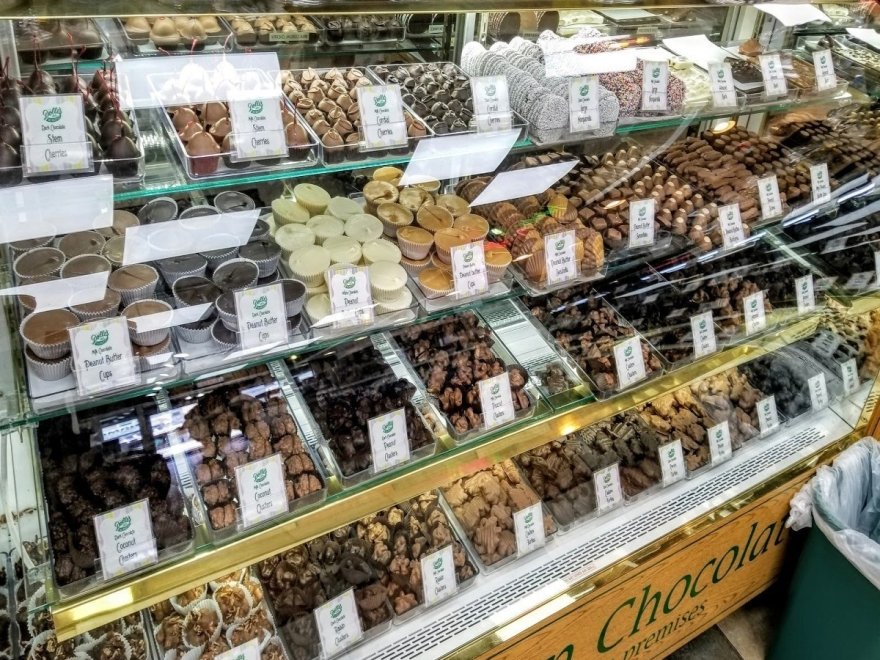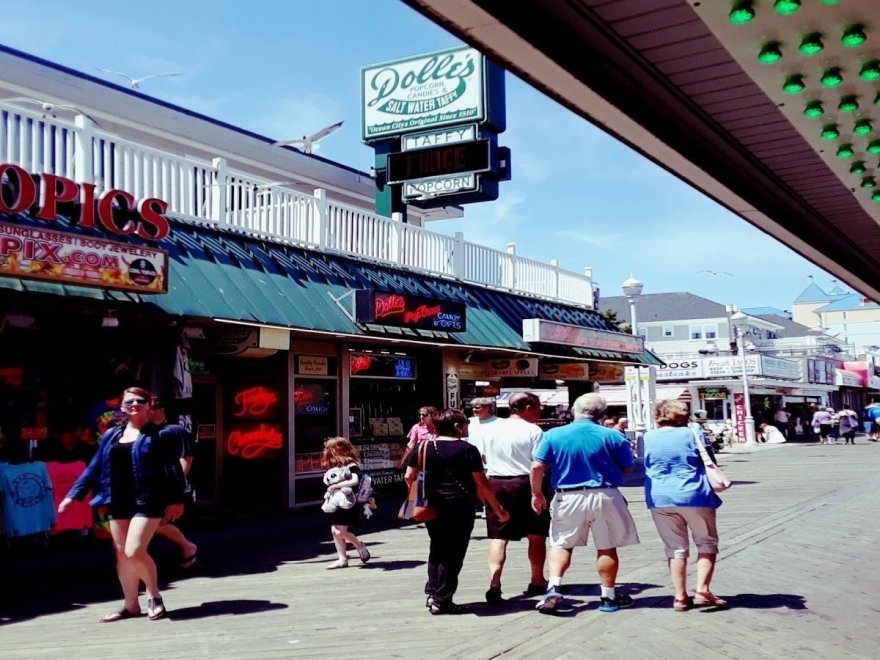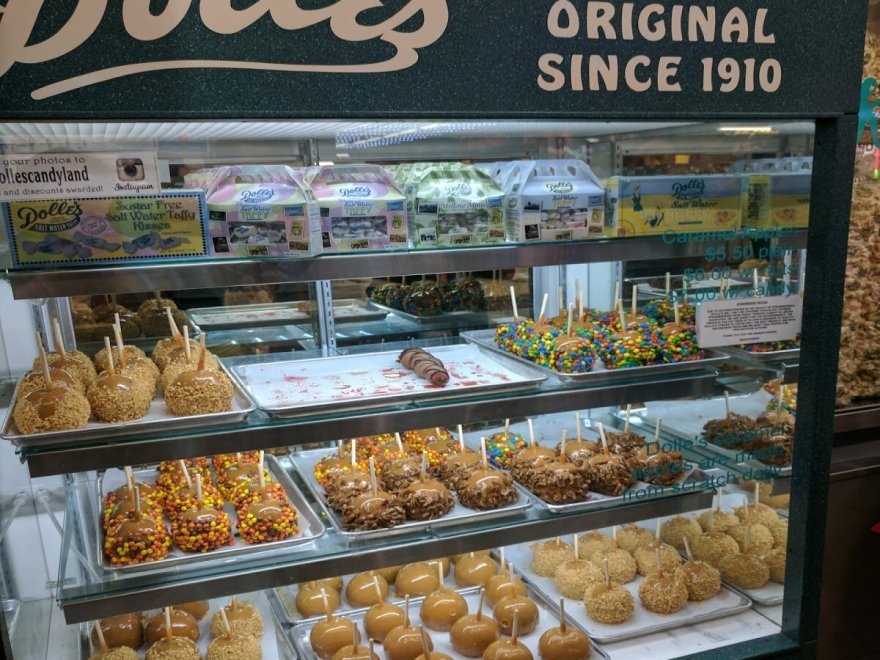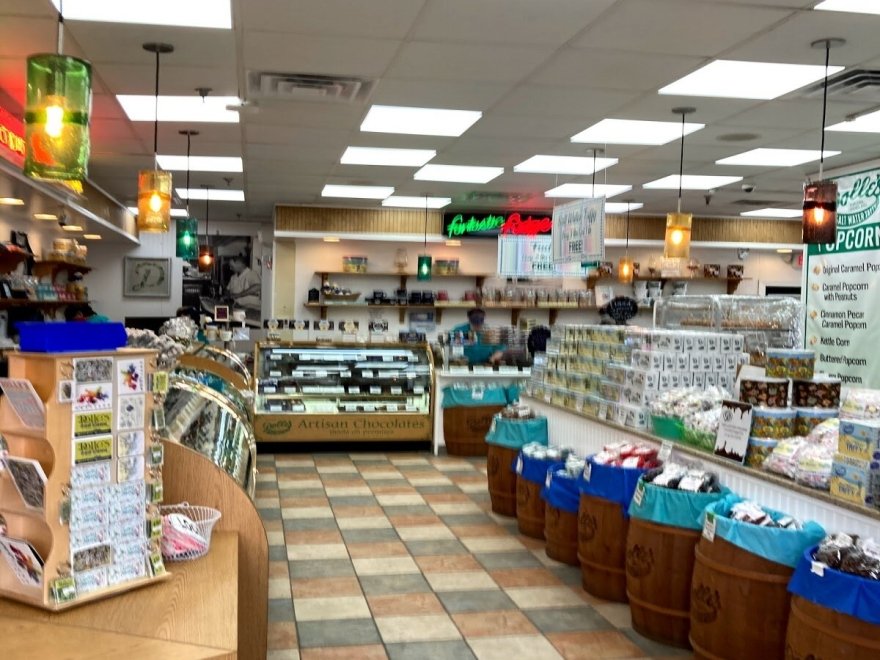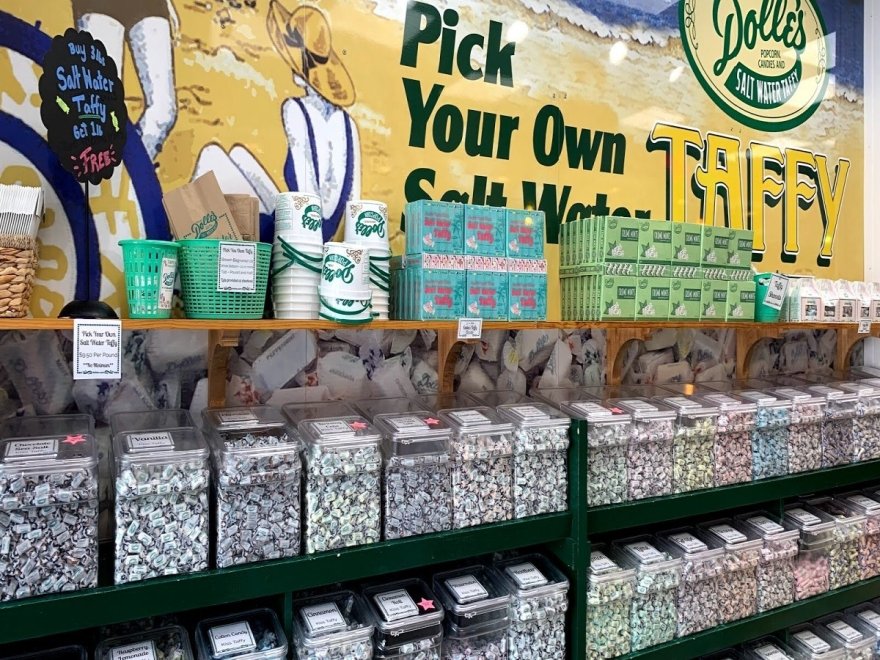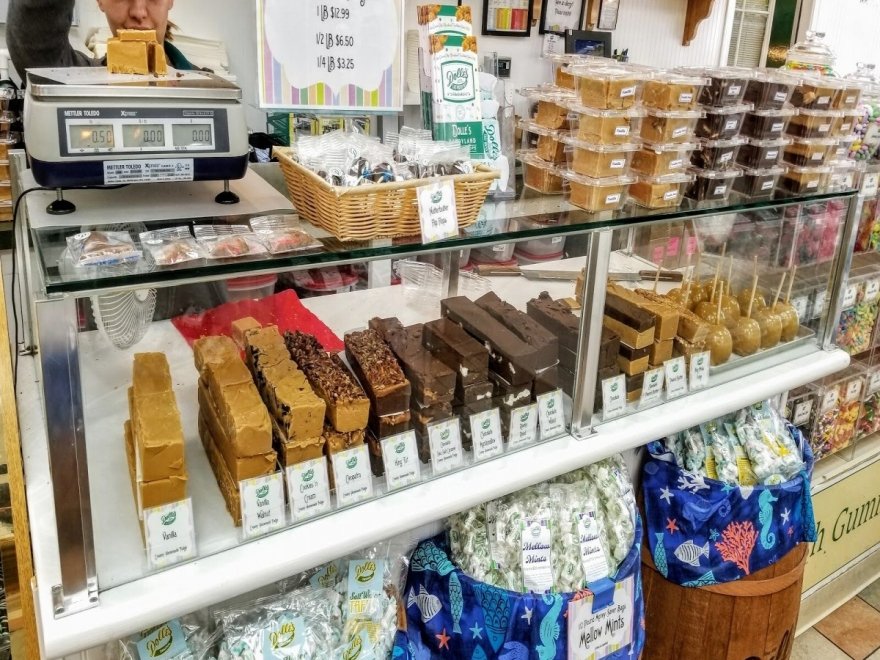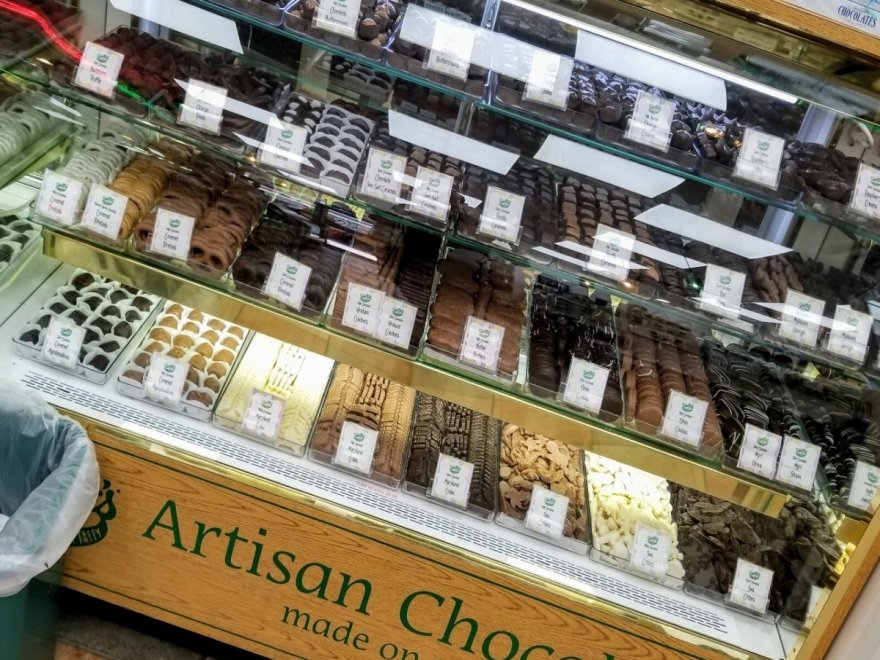 Dolle's Candyland, Inc.
0 miles
Open Now
Hours 10:00 am - 5:00 pm
Sunday

10:00 am - 5:00 pm

Friday

10:00 am - 5:00 pm

Saturday

10:00 am - 5:00 pm

Monday

10:00 am - 6:00 pm

Tuesday

10:00 am - 10:00 pm

Wednesday

10:00 am - 10:00 pm

Thursday

10:00 am - 6:00 pm
Dolle's Candyland, Inc. is a fourth generation candy company.  We have been manufacturing delicious salt water taffy, buttery caramel popcorn, creamy fudge, and other candies since 1910. 
We offer tours of our manufacturing facilities, including our chocolate rooms, taffy manufacturing and packaging plant, all located in our Flagship Store on the Boardwalk. 
Super Deals
Free Box of Caramel Popcorn
One free box of caramel popcorn
*only available at Boardwalk and West OC locations
Jen T : 5 on 6/22/2023 10:57 pm
Wonderful place. Also been here since I was a kid. My great grandmother used to love their salt water taffy and it was also a must stop whenever we were at the beach. I remember the only flavor I wasn't crazy about was the mint, but tastes do change over the years and now I'm more willing to try something again to see if I like it.
But the caramel popcorn. This was the item that was my favorite always. You can get it with or without peanuts, but both are equally good. Don't leave without snagging yourself some before heading home. You are on vacation. Eat like it.
Jen T
1687474644
Dolle's Candyland, Inc.
Bella Catta : 5 on 9/23/2023 10:39 pm
ABSOLUTE BEST!! not only the popcorn, but their chocolates are divine as well. There's a reason they've been here since 1910. I think their popcorn is better than fishers. I like fishers but DLLLE's is definitely better in my opinion. Seriously! I never actually bought chocolates from them until this trip but I'm sorry I waited so long! Lol
so creamy. Oh my goodness! REALLY good!
Pretty pricey at $27 a pound. Yeah, not for the faint of heart but if you're on vacation and you really want to splurge. It's worth it. .
Can't wait to get back! Again, like fishers but I like Dolle's better. It has a richer flavor. And the cinnamon pecan is out of this world. Got to have peanuts or pecans. They're both good.
Bella Catta
1695508791
Dolle's Candyland, Inc.
Keith Burgess : 5 on 7/20/2023 1:37 am
An annual tradition! Incredible taffy. The old bay caramels are also the best. They also have a decent selection of sugar free chocolate and taffy.
Keith Burgess
1689817059
Dolle's Candyland, Inc.