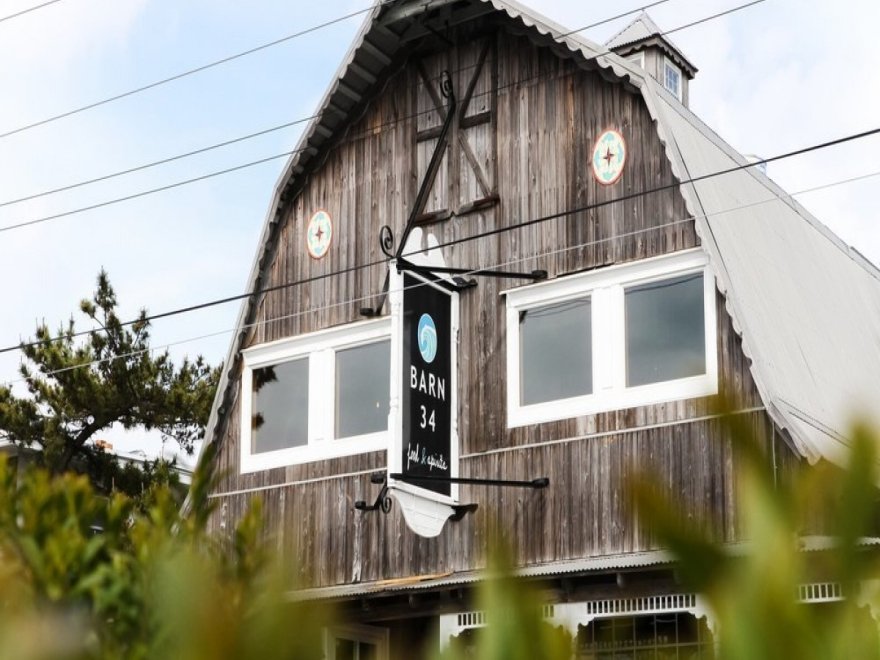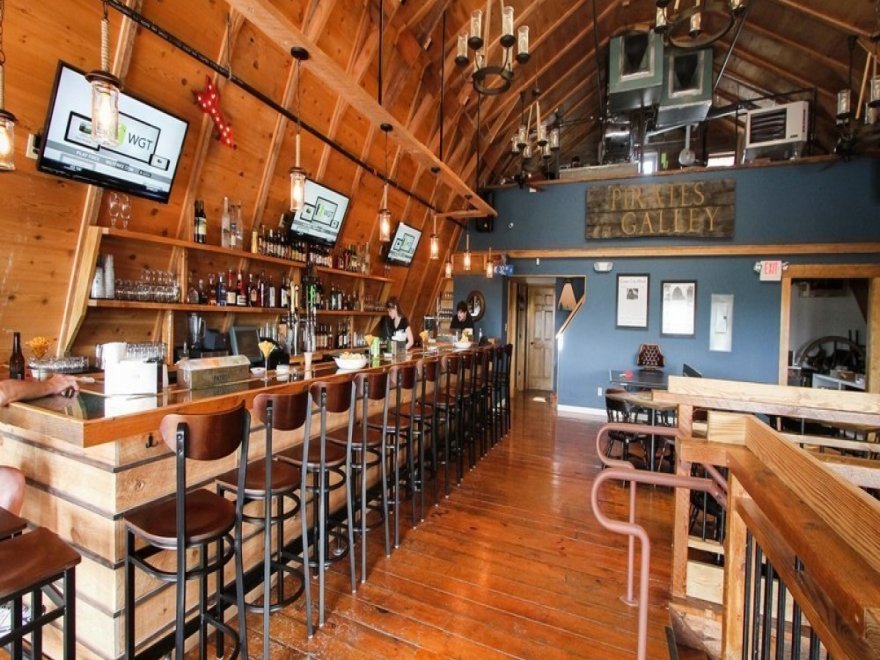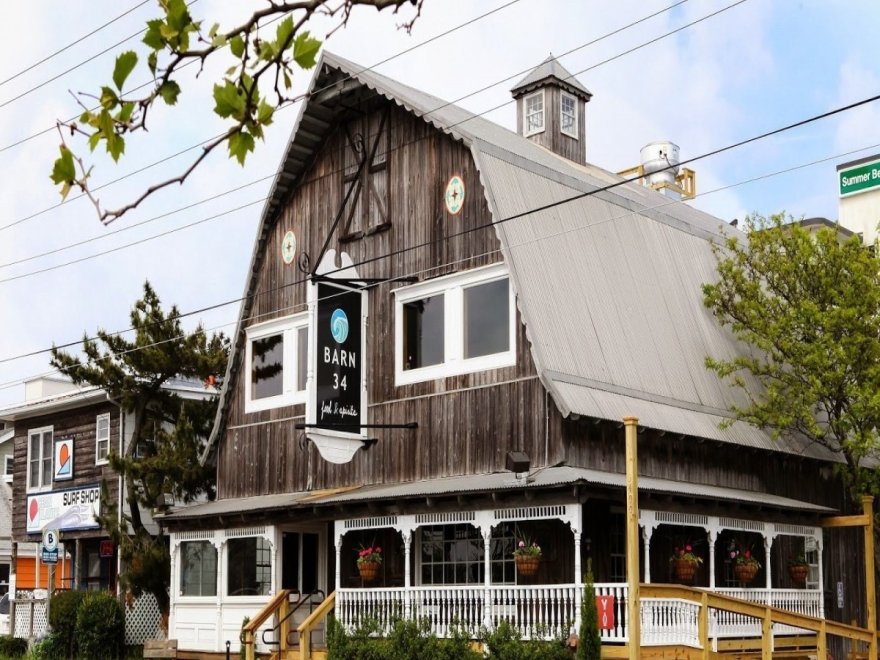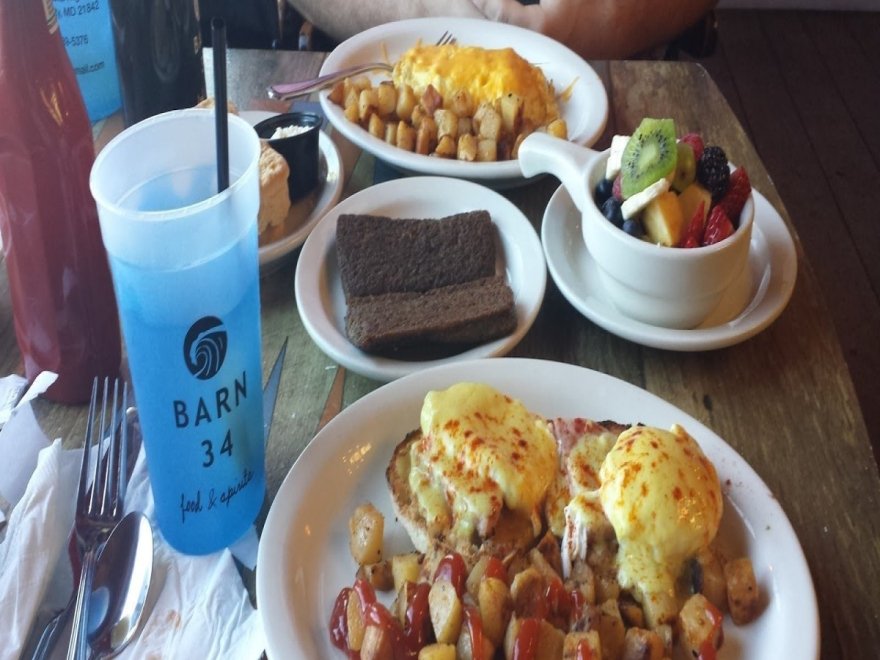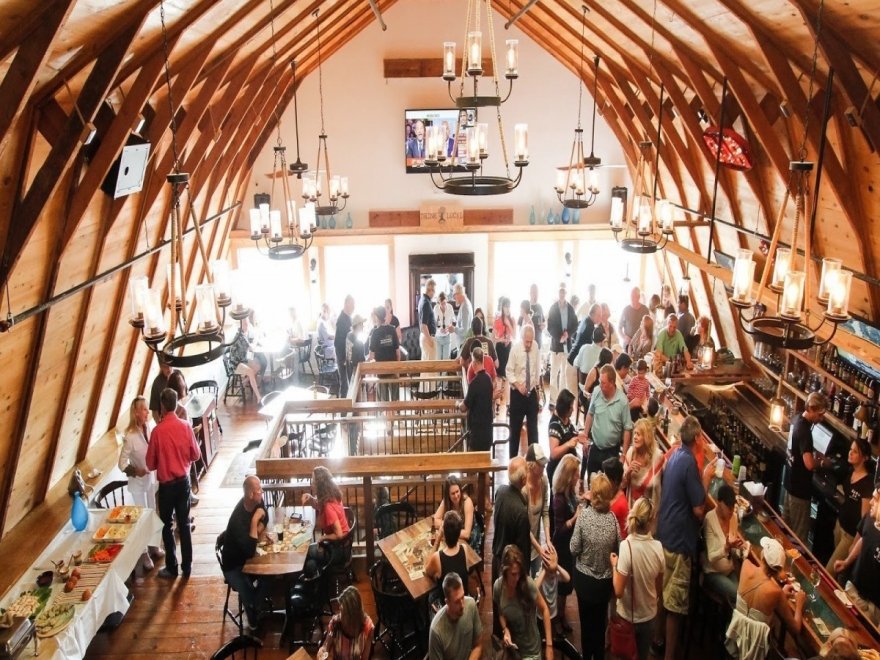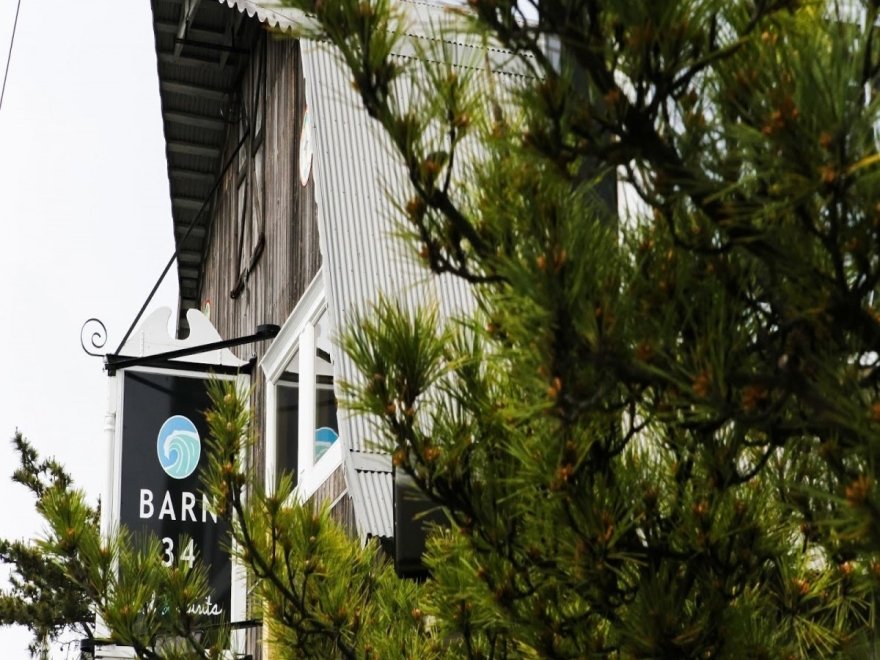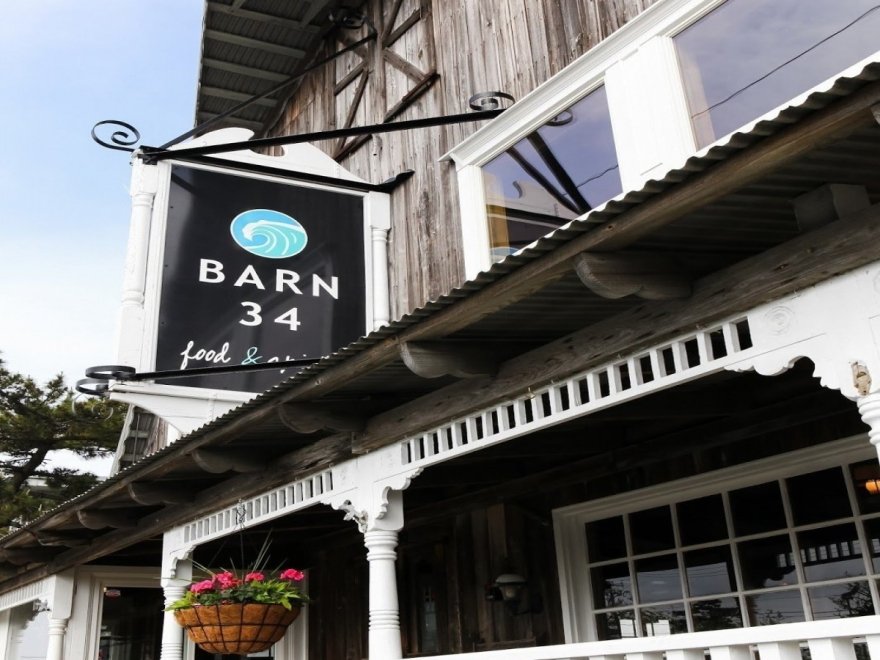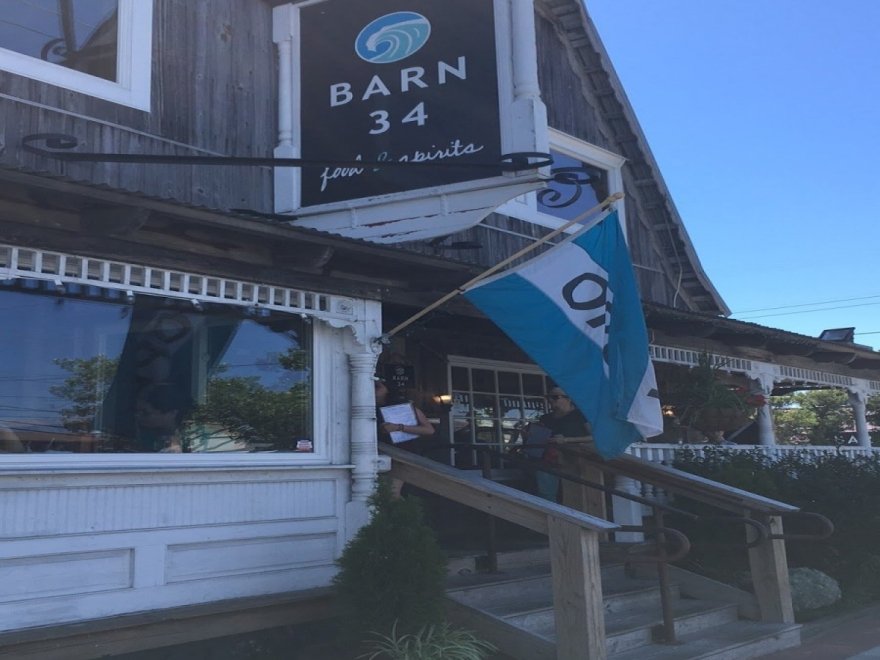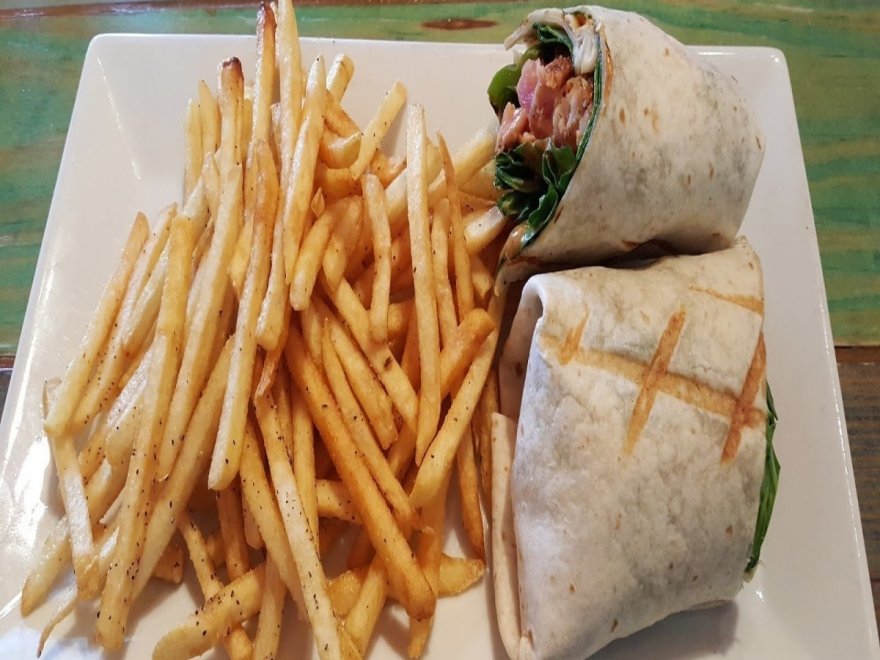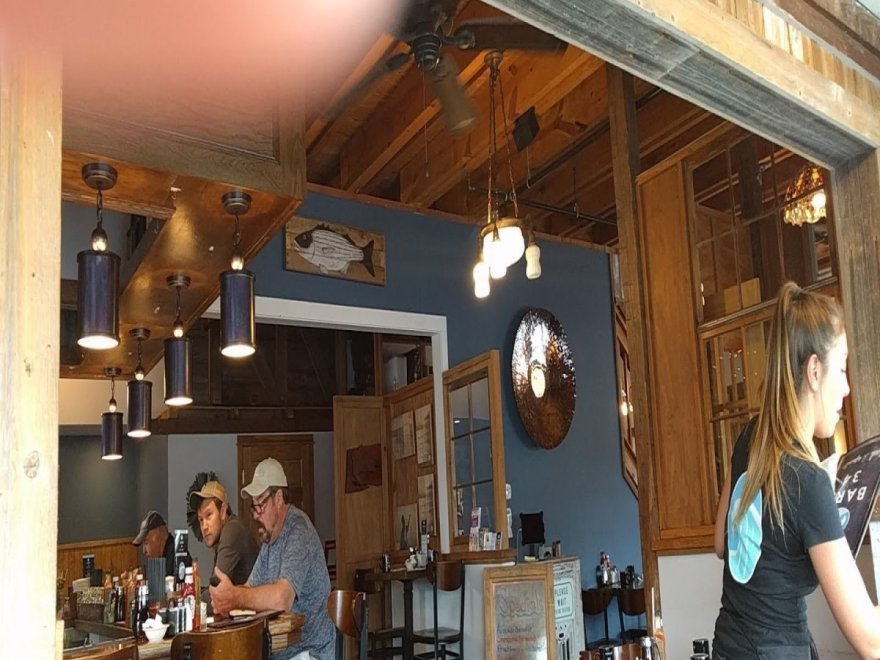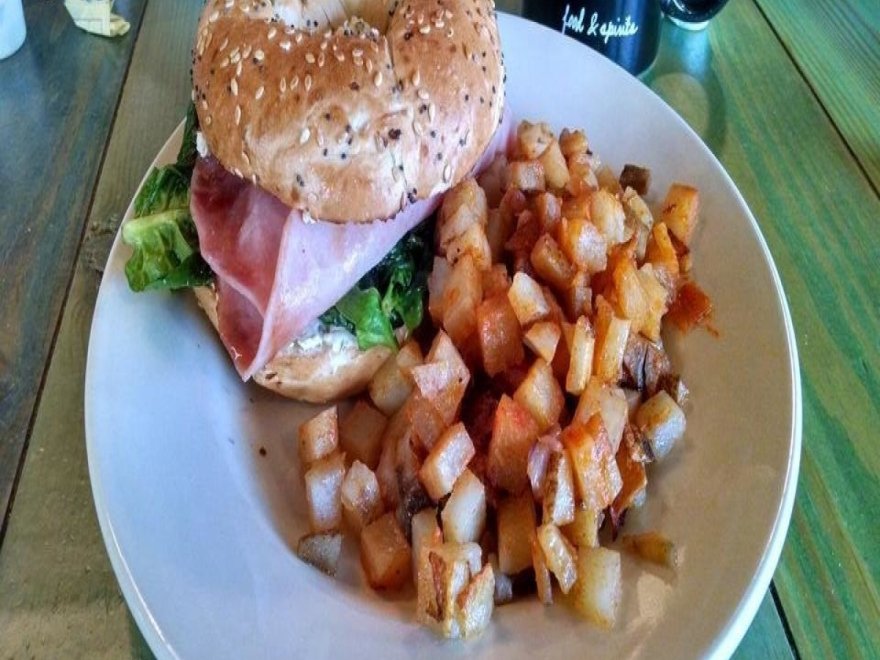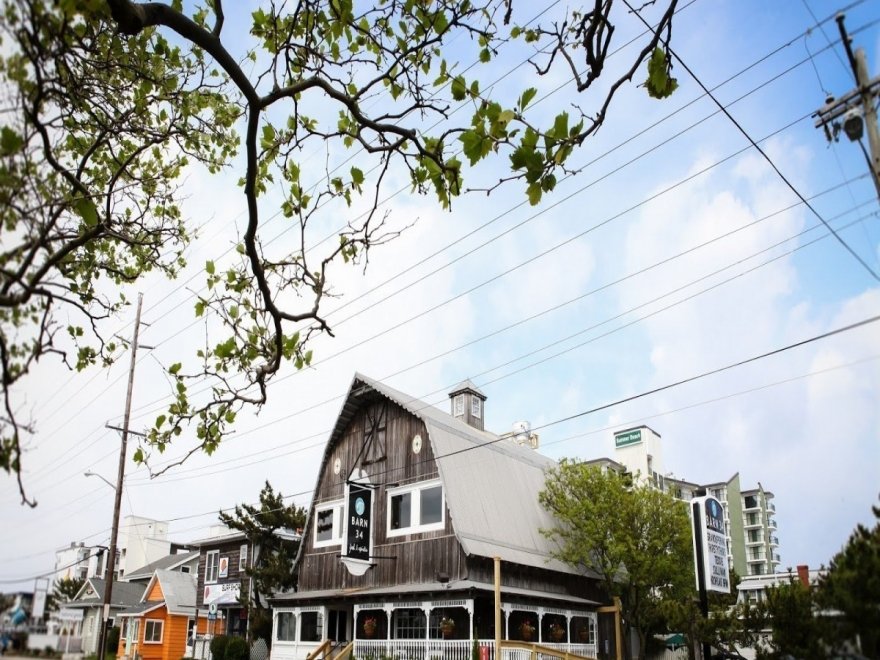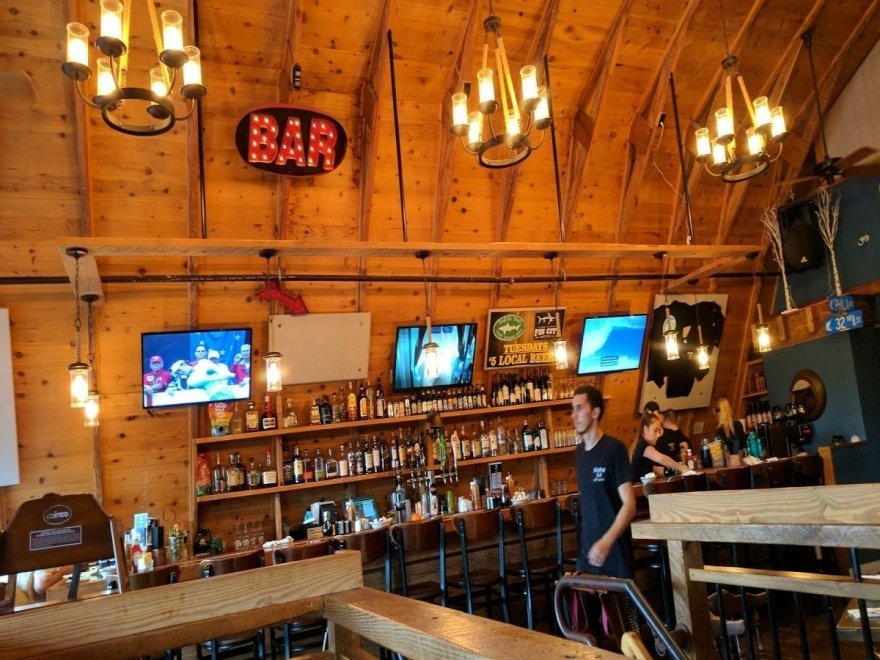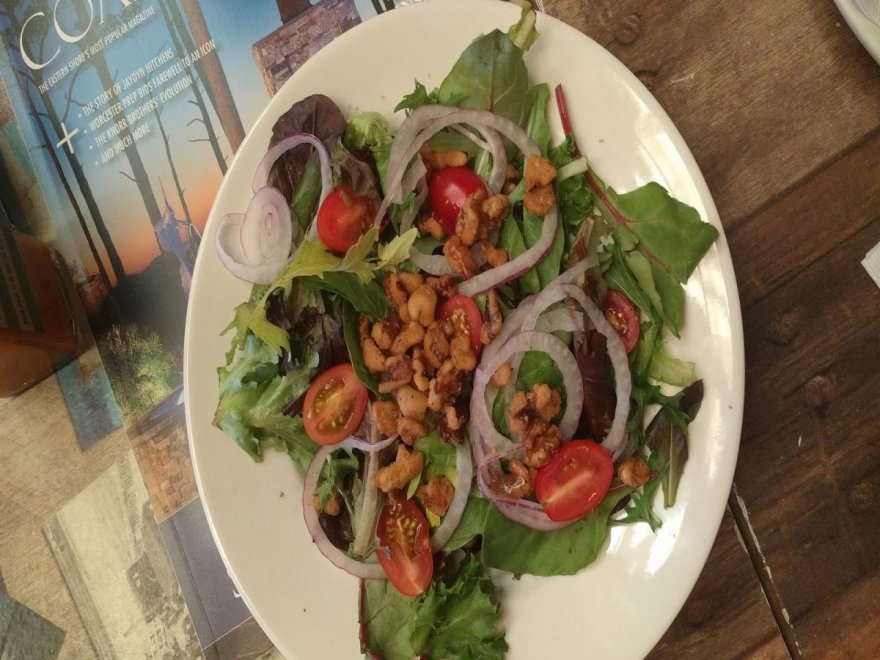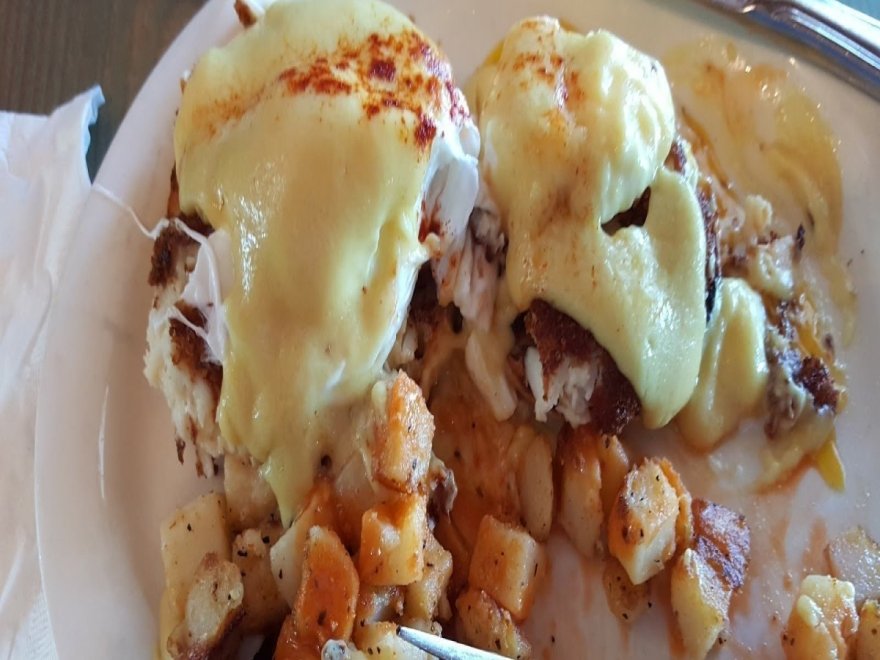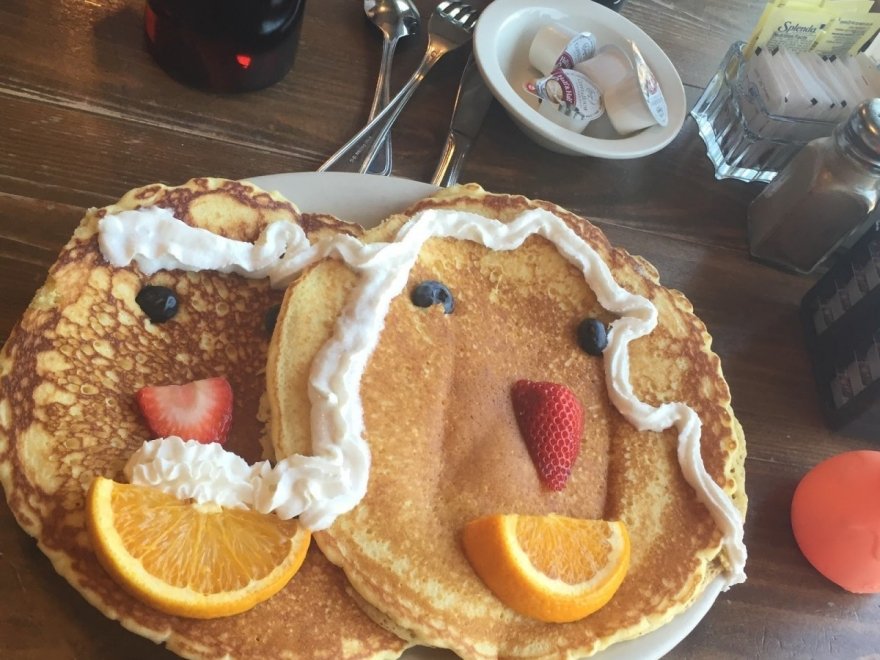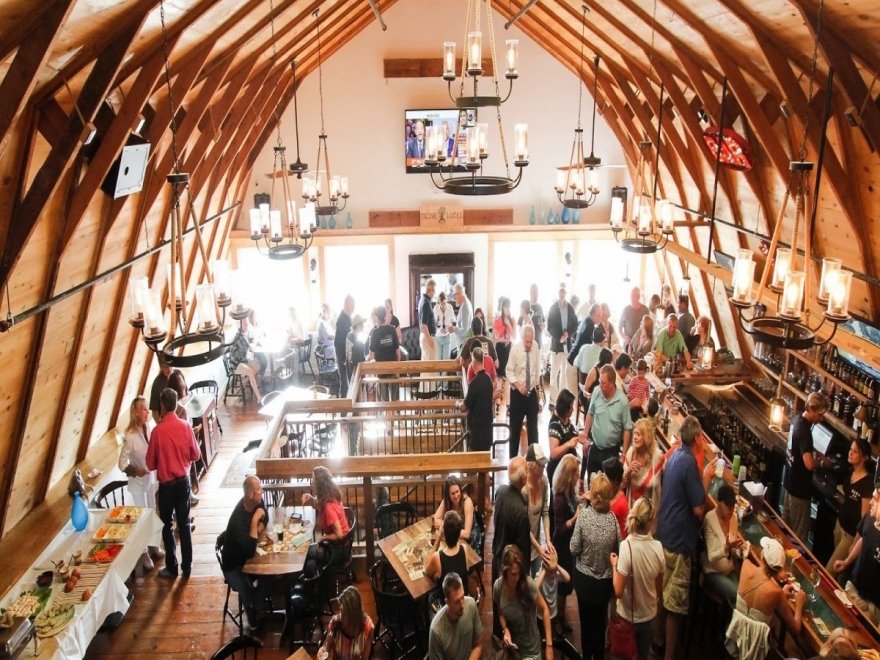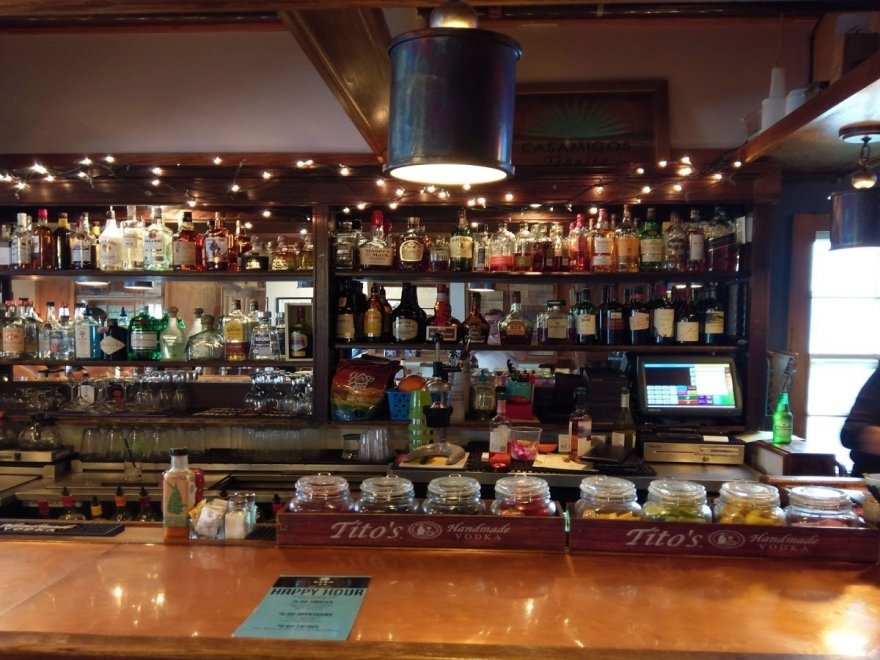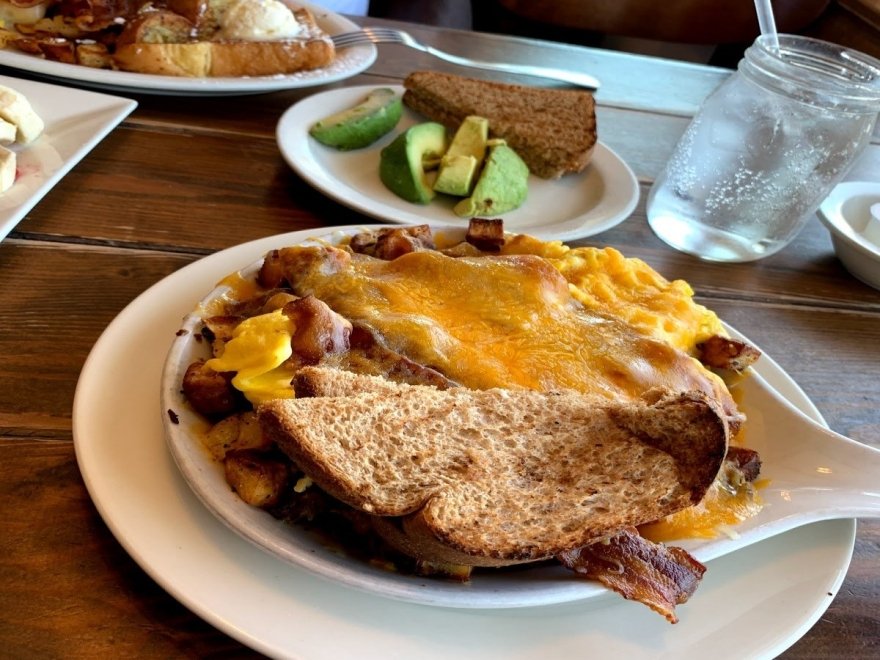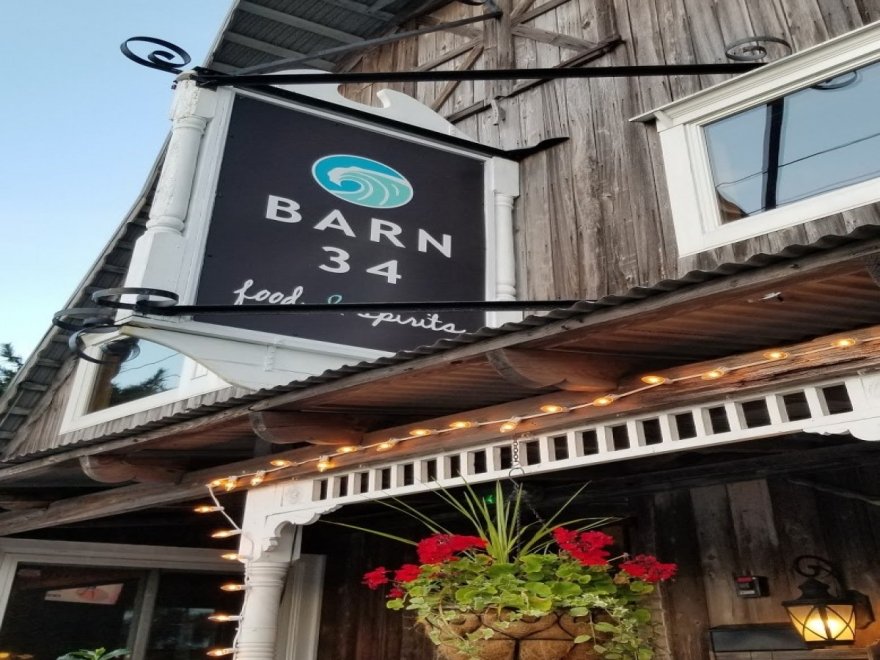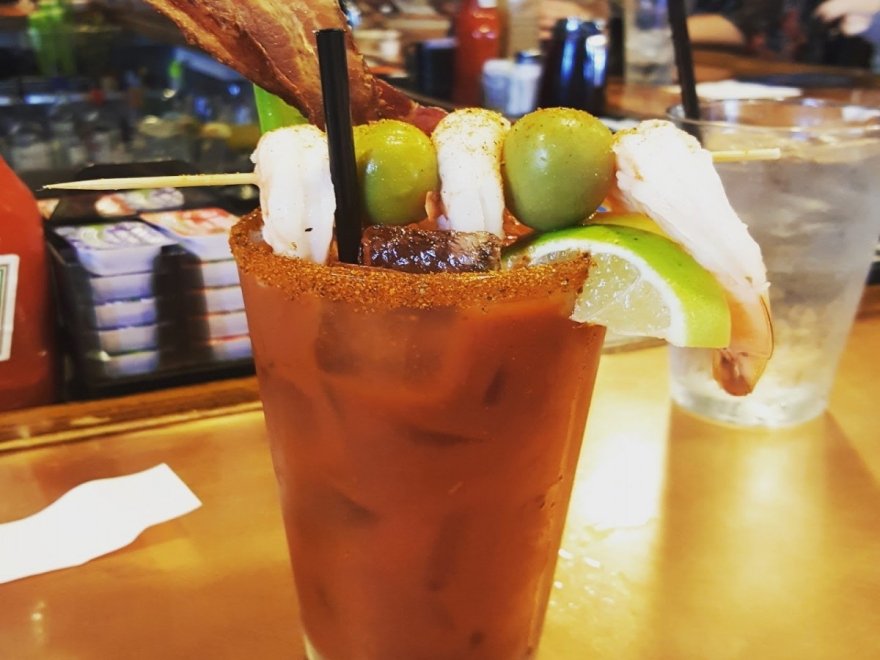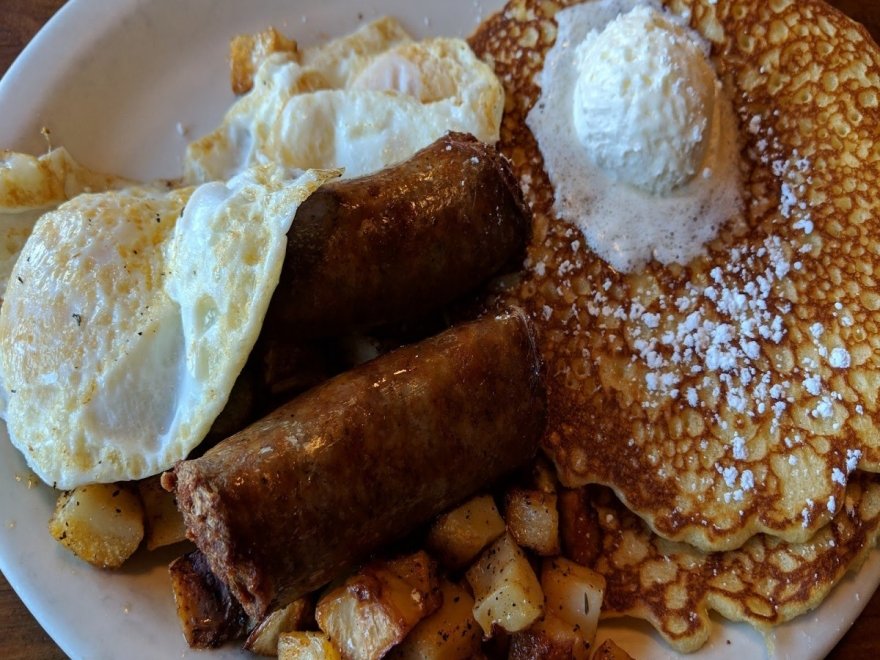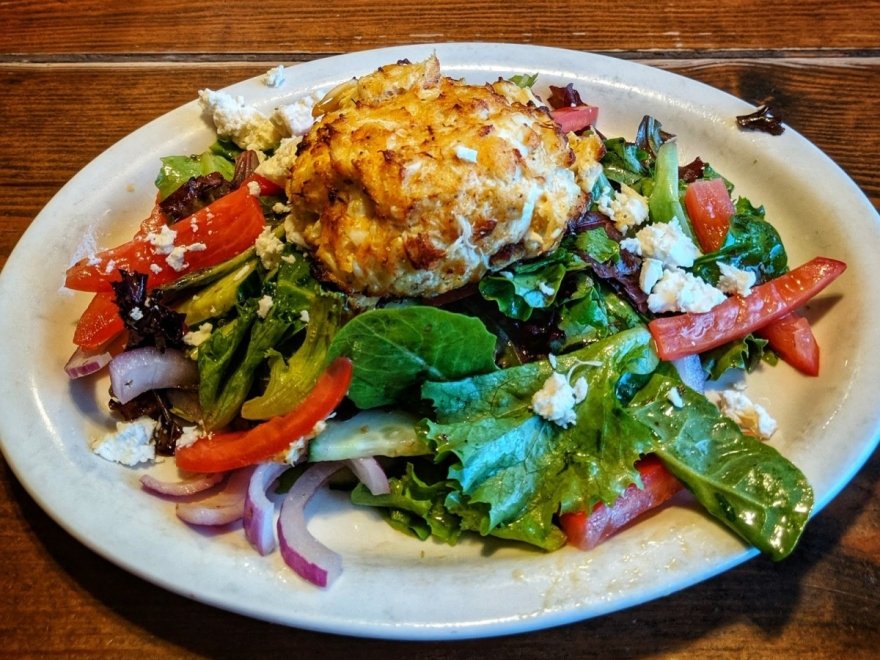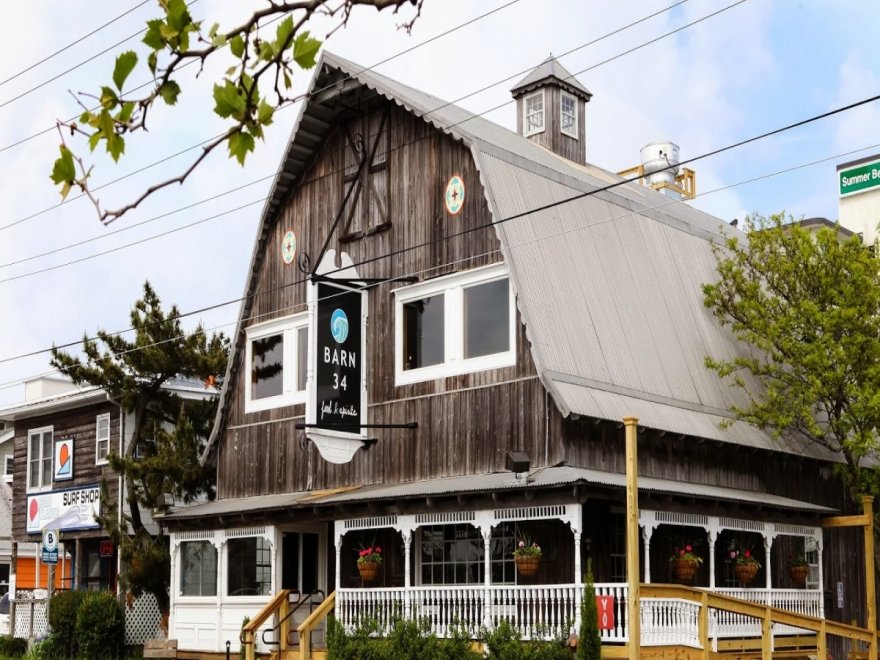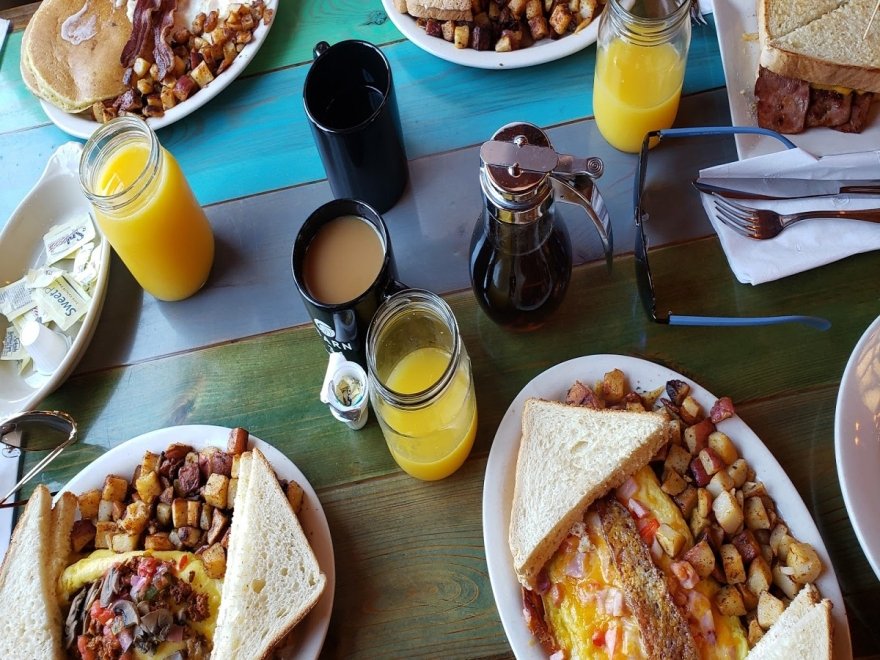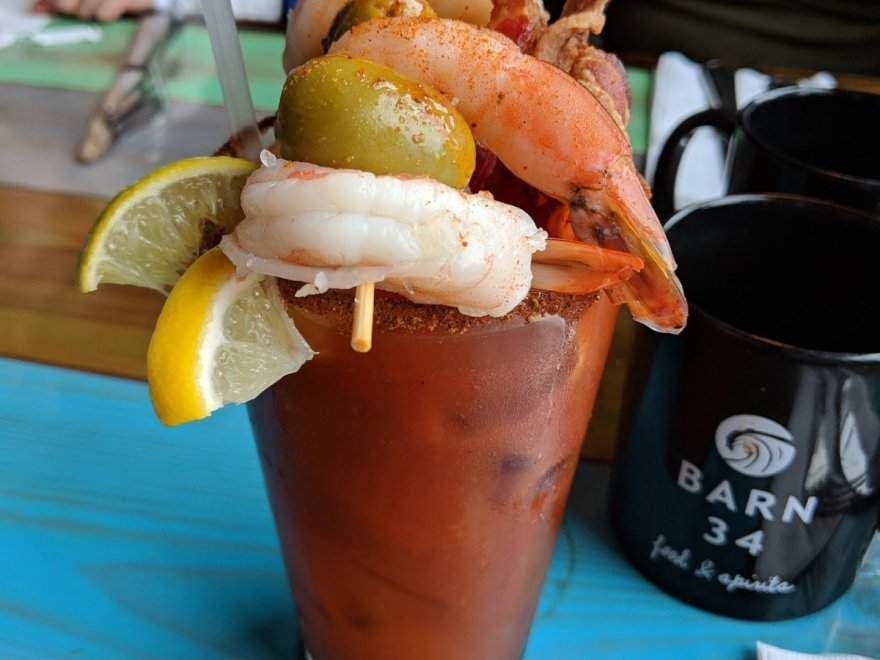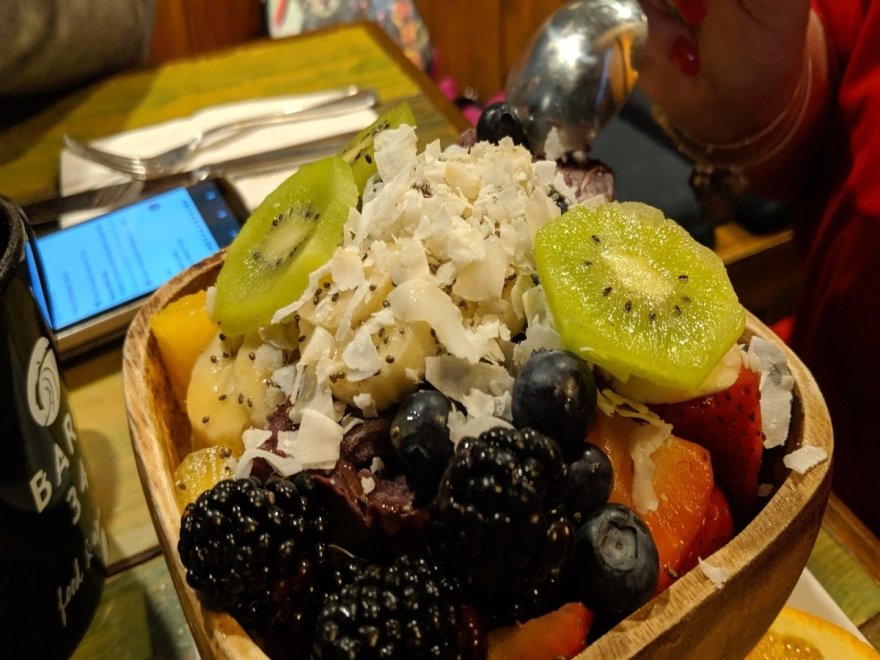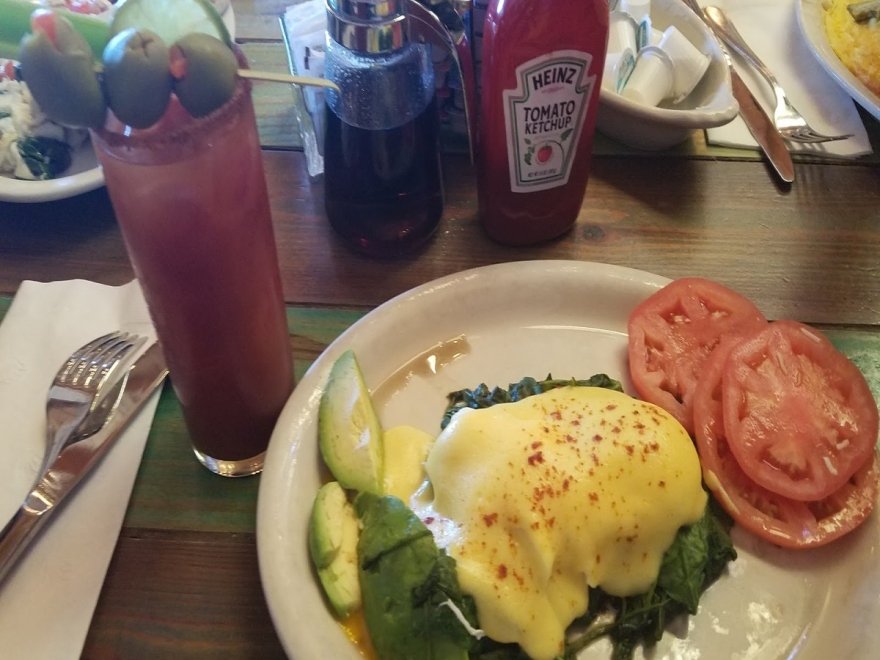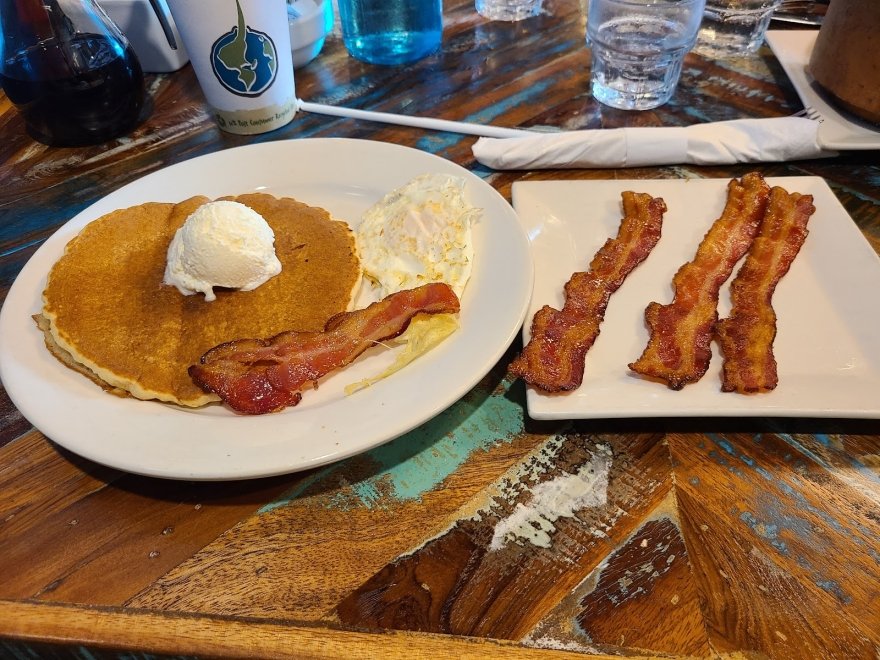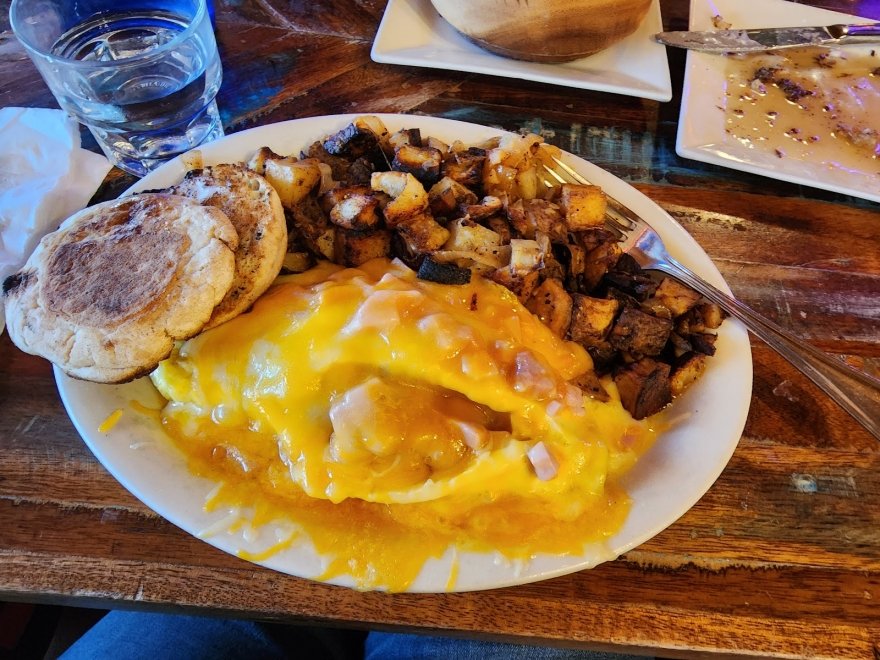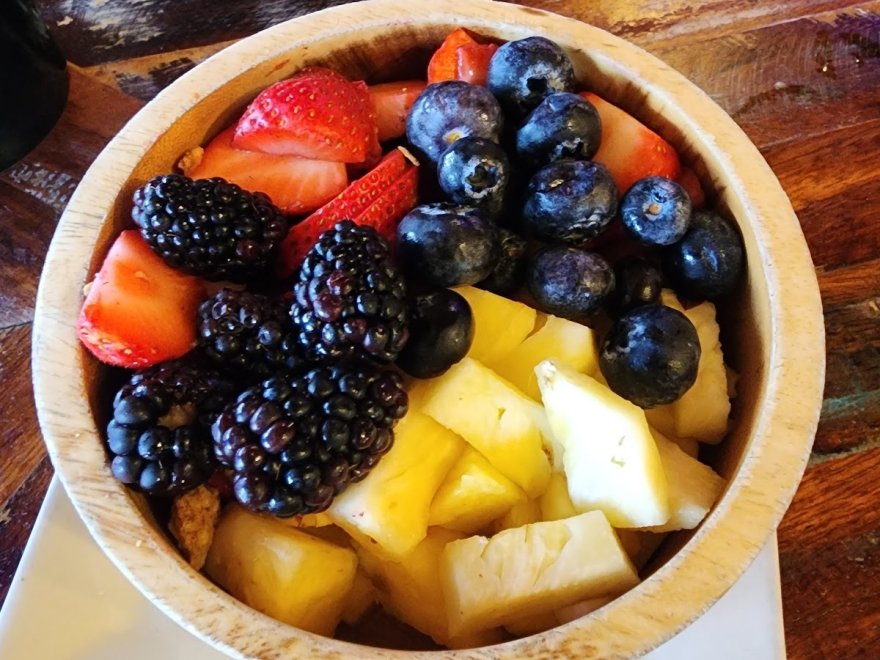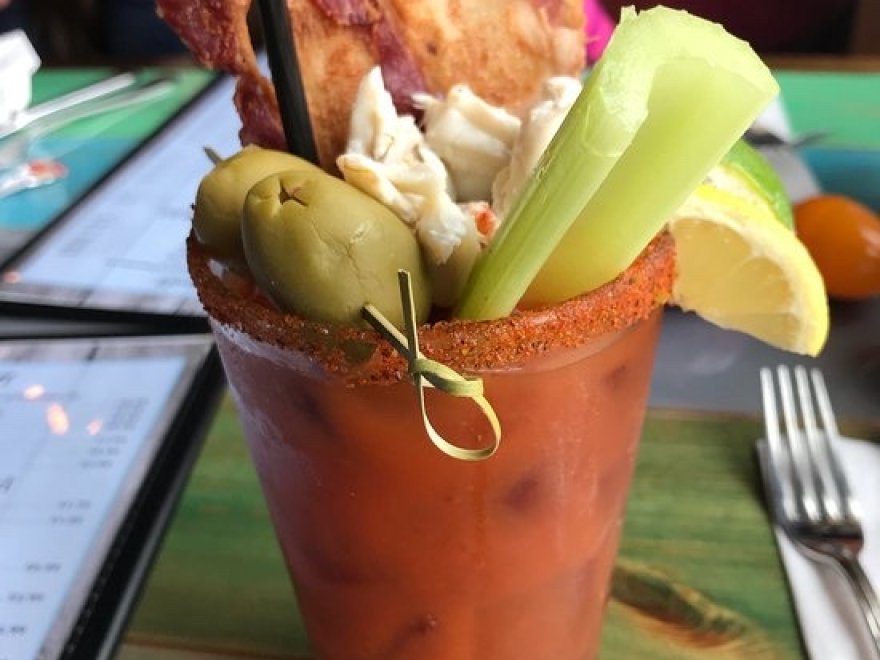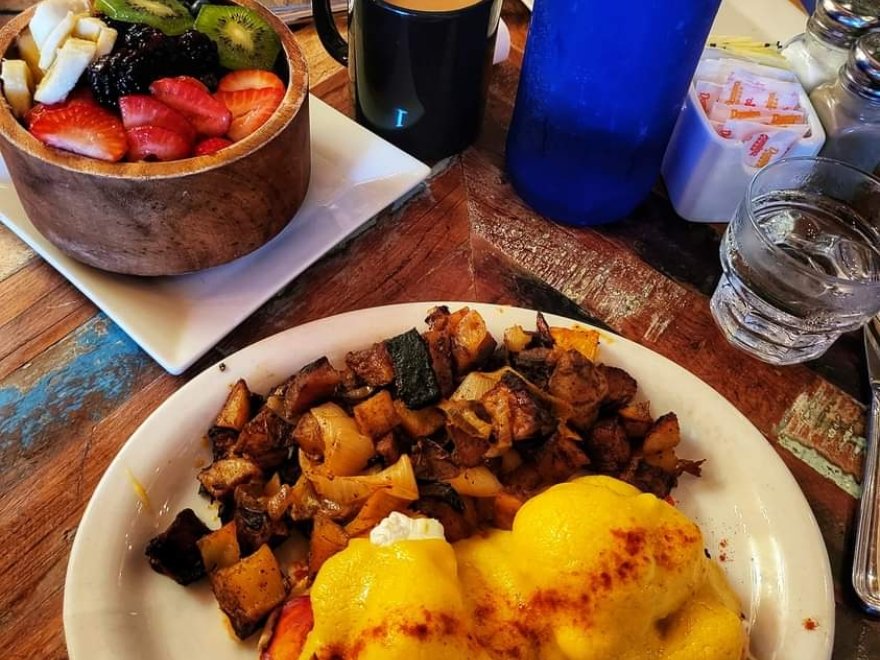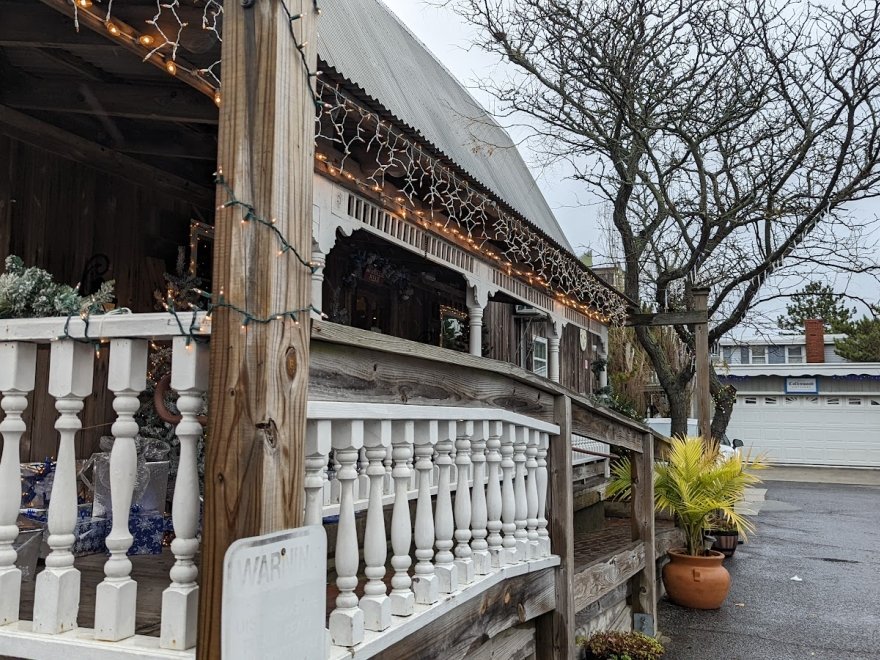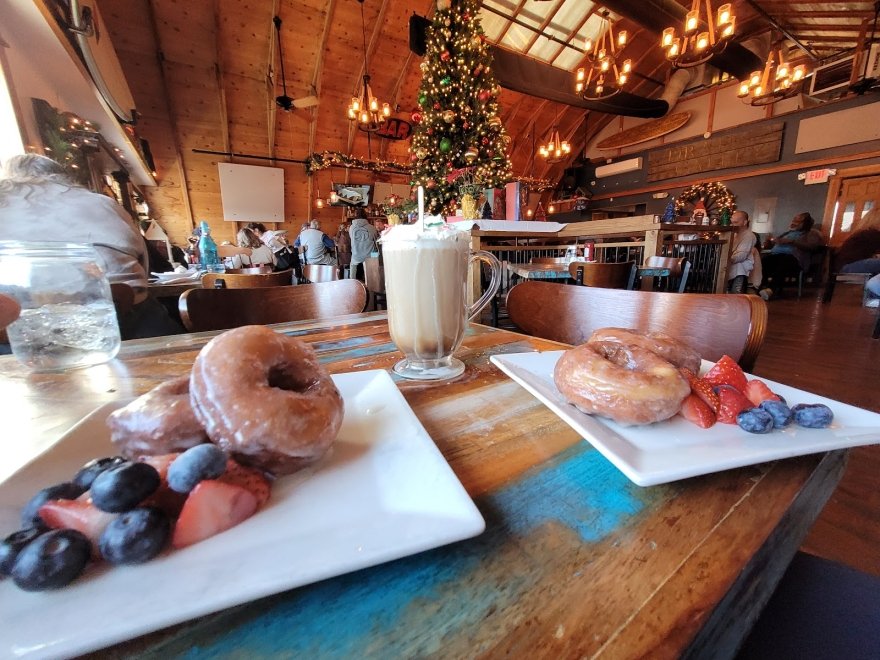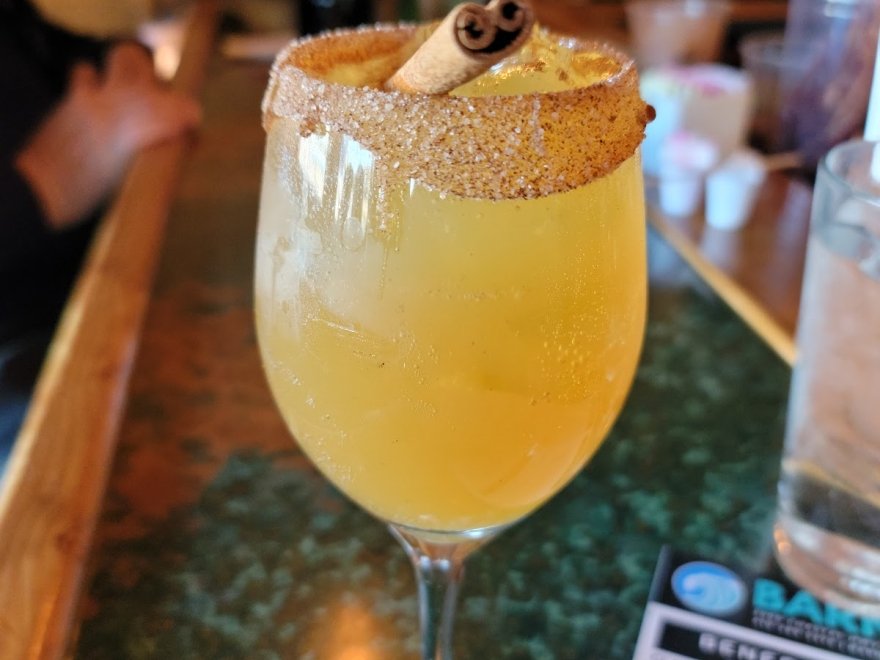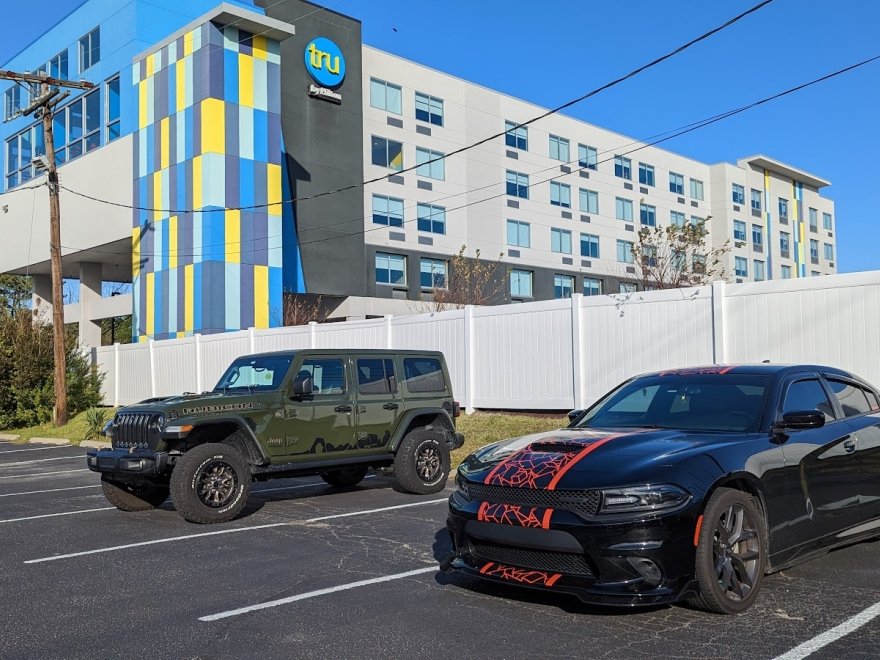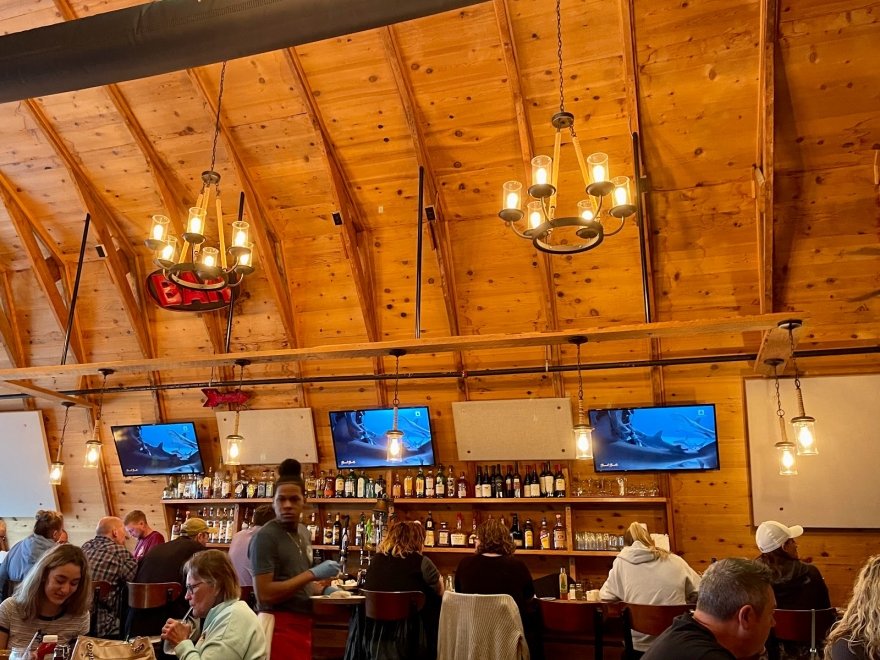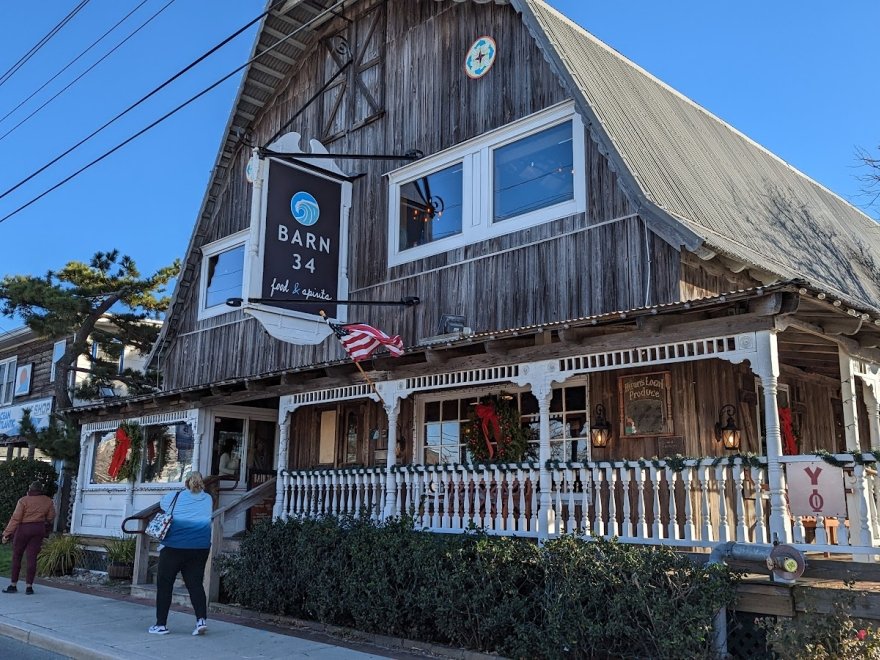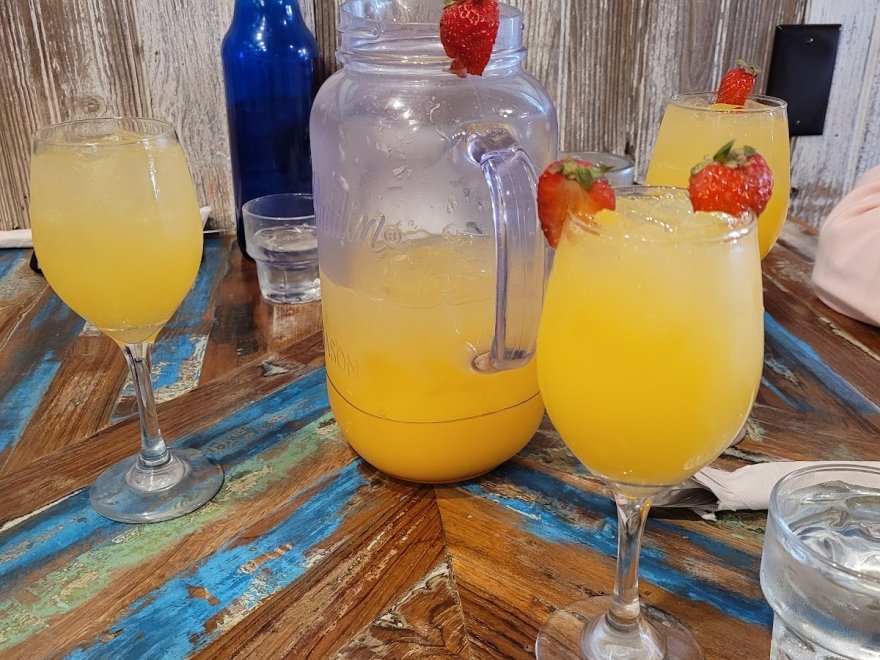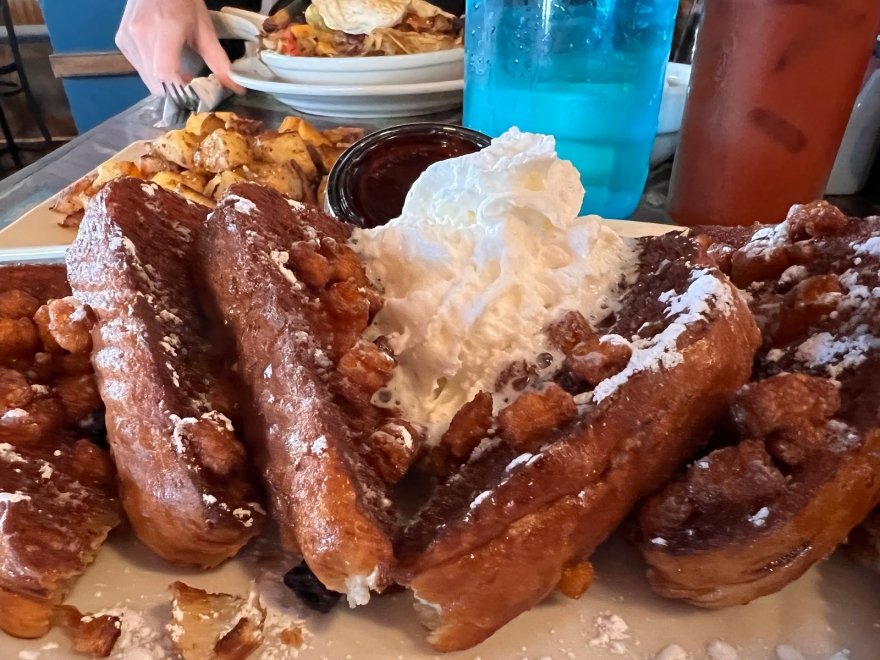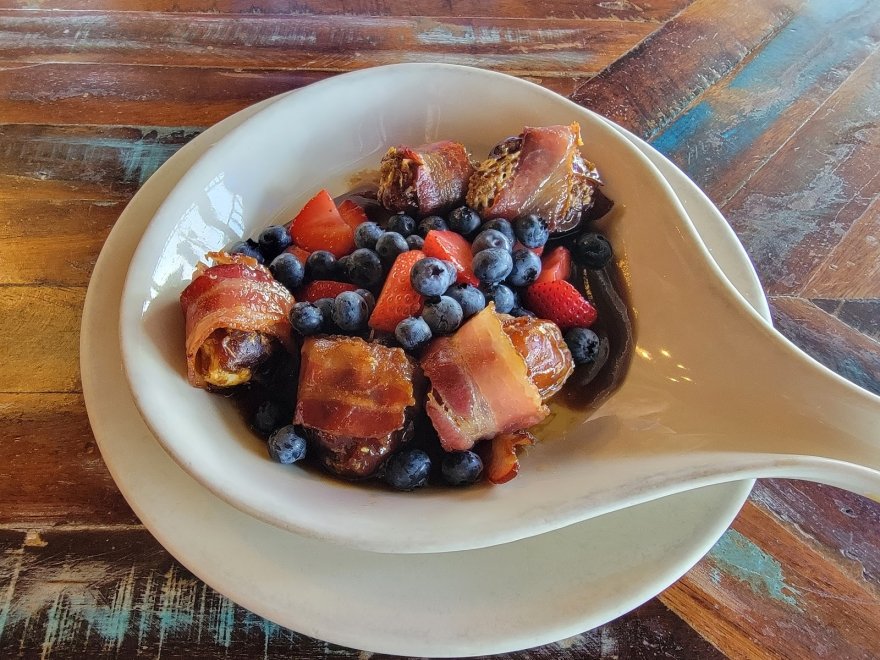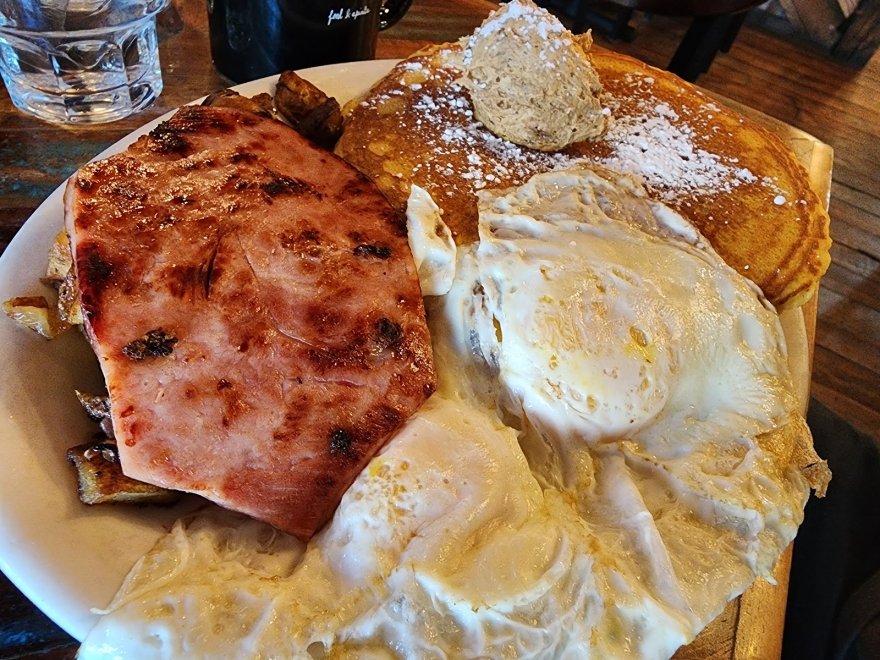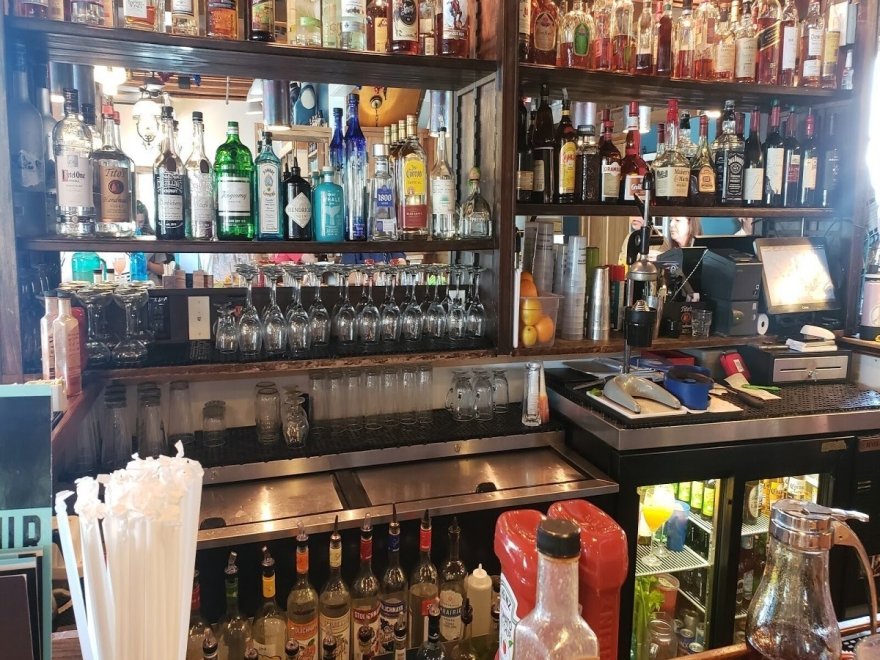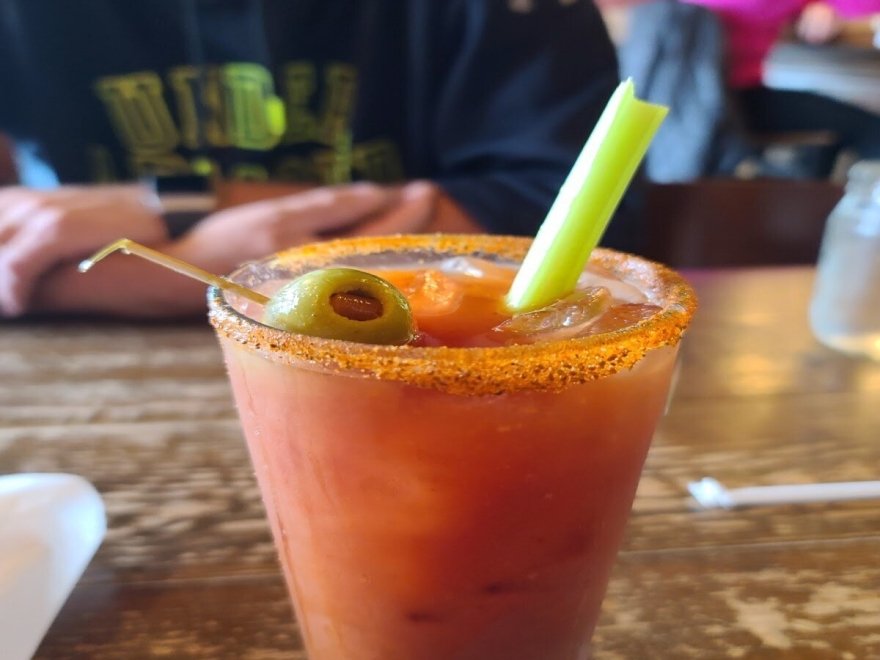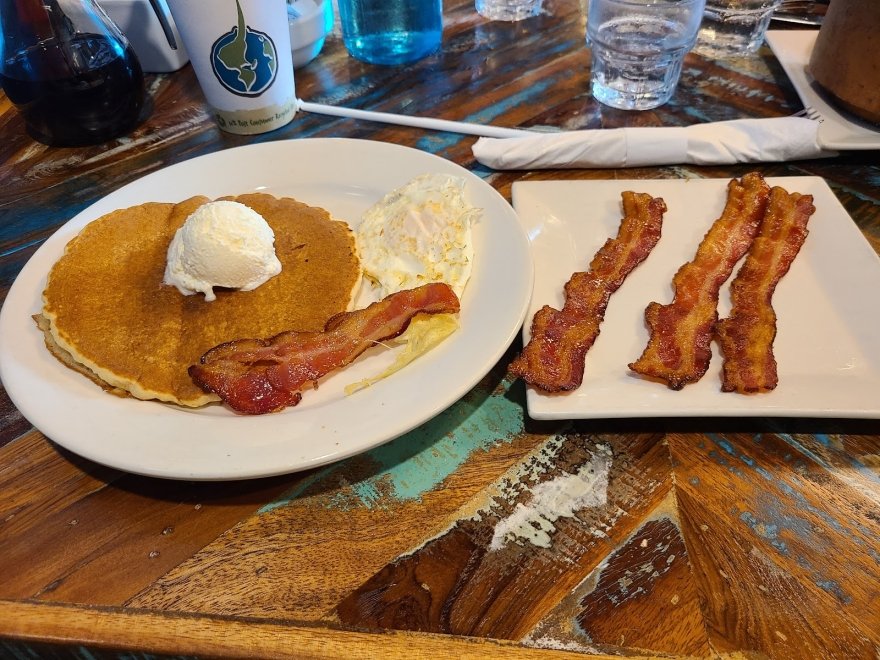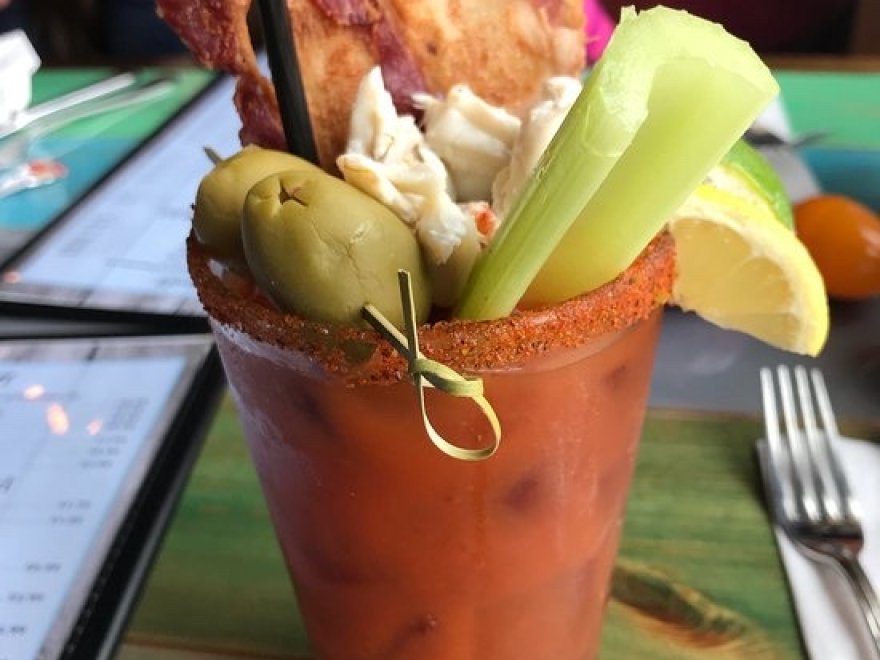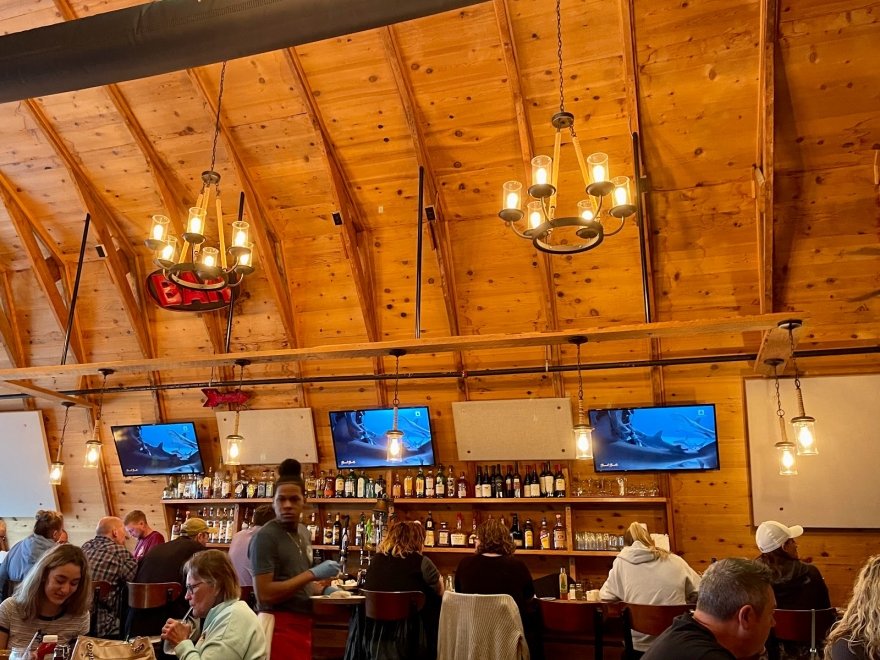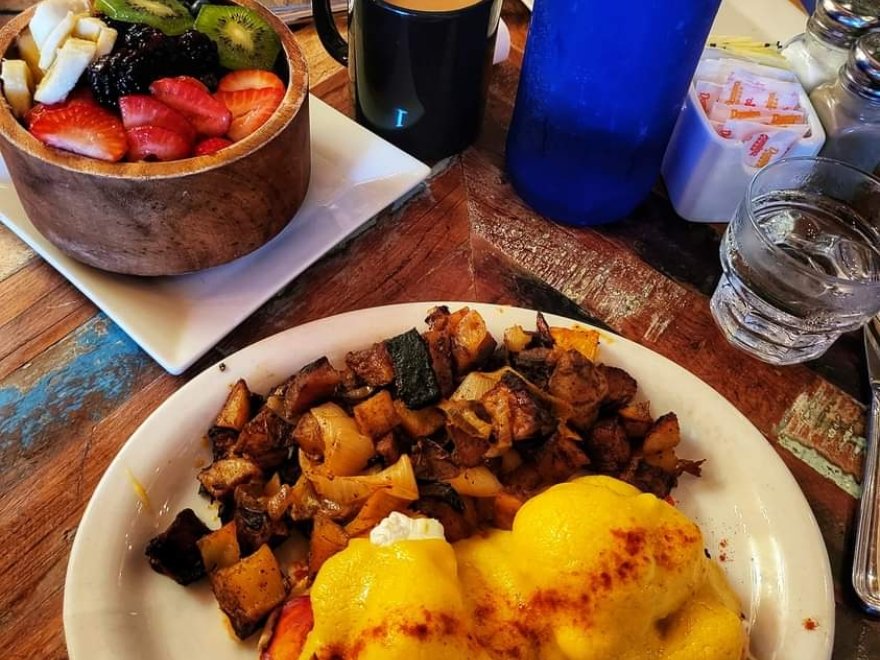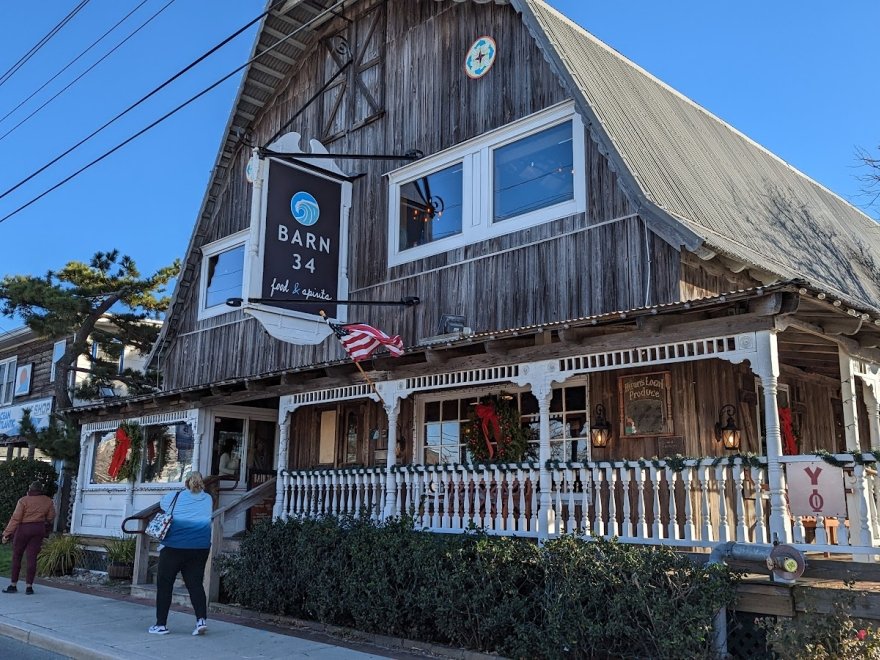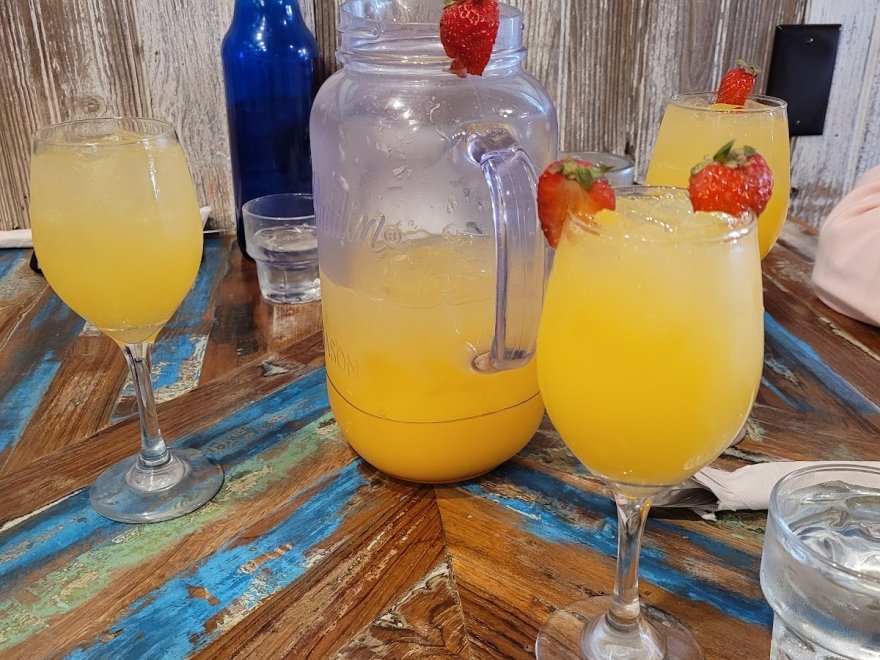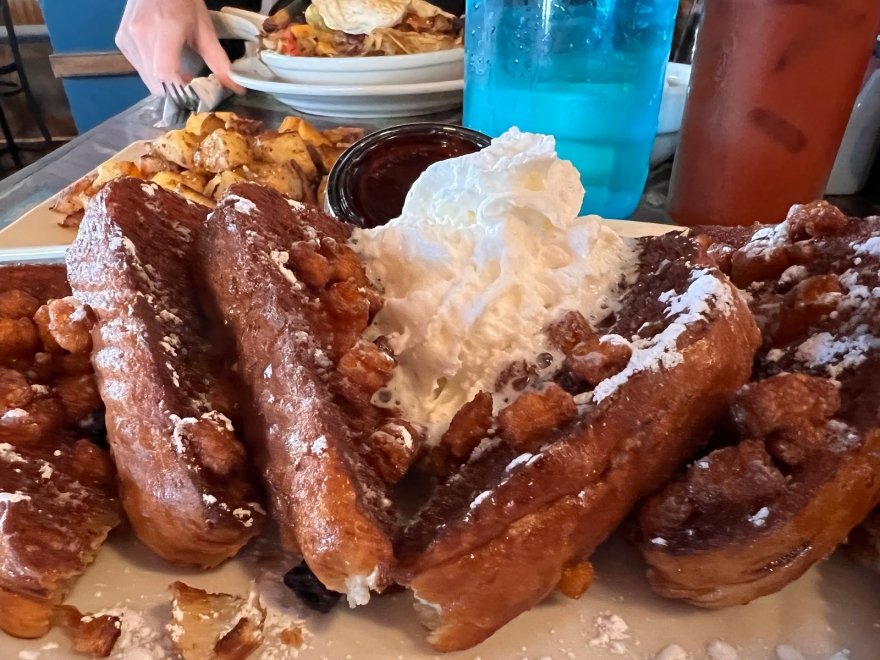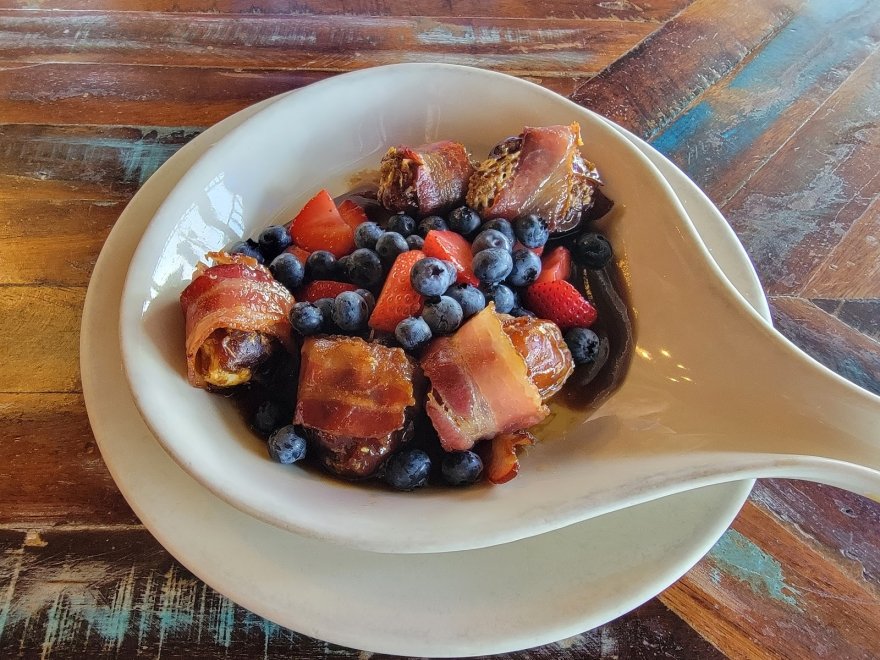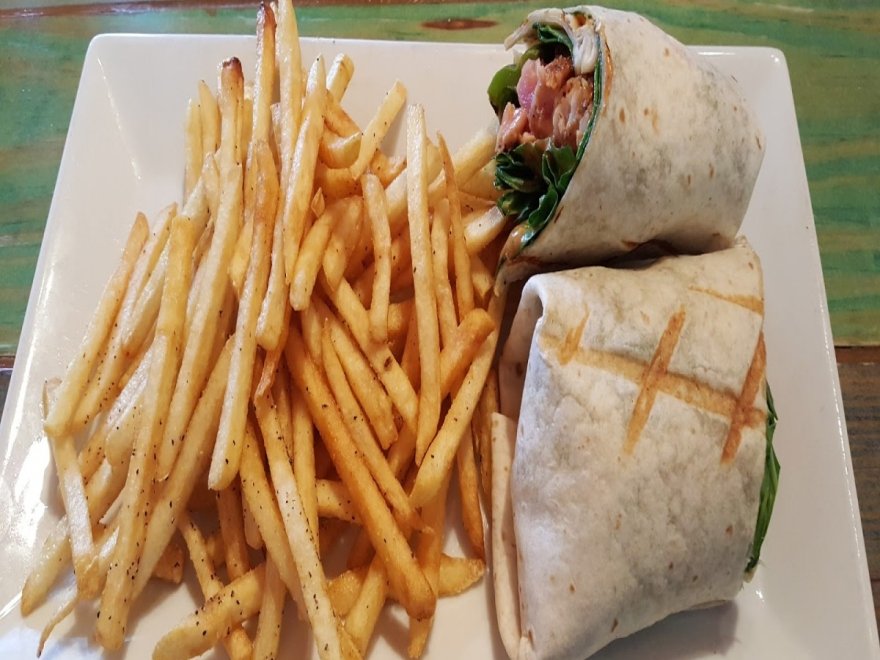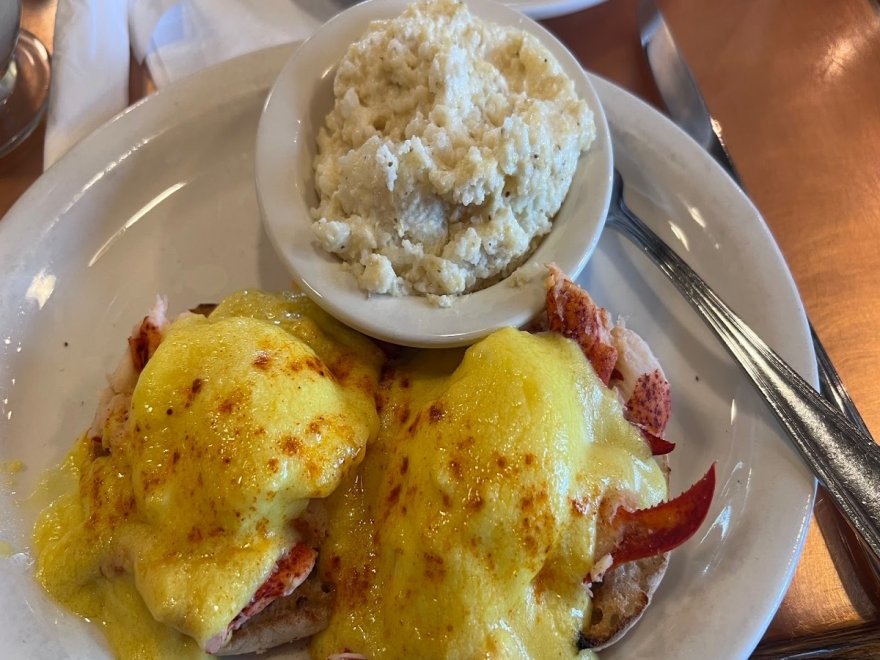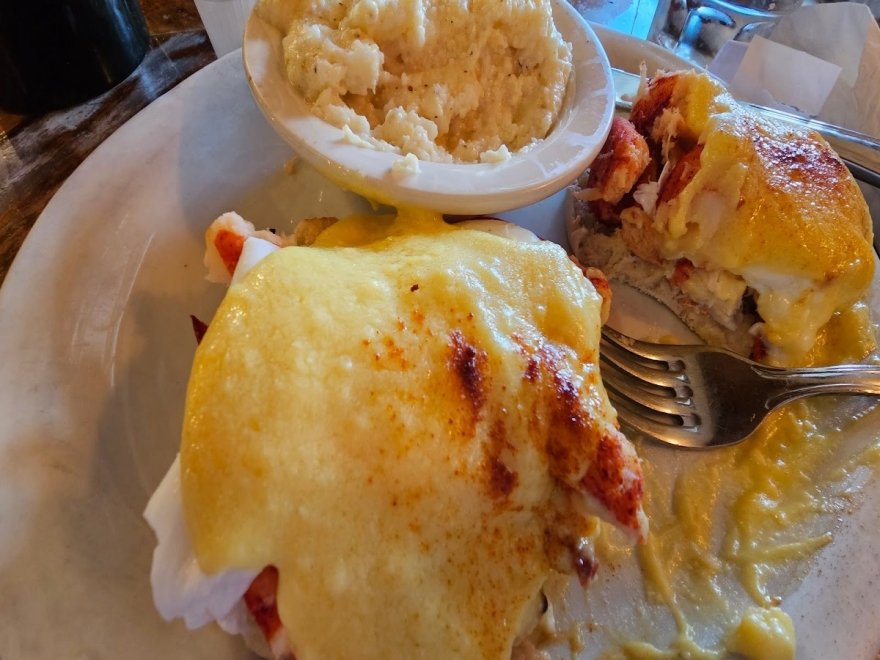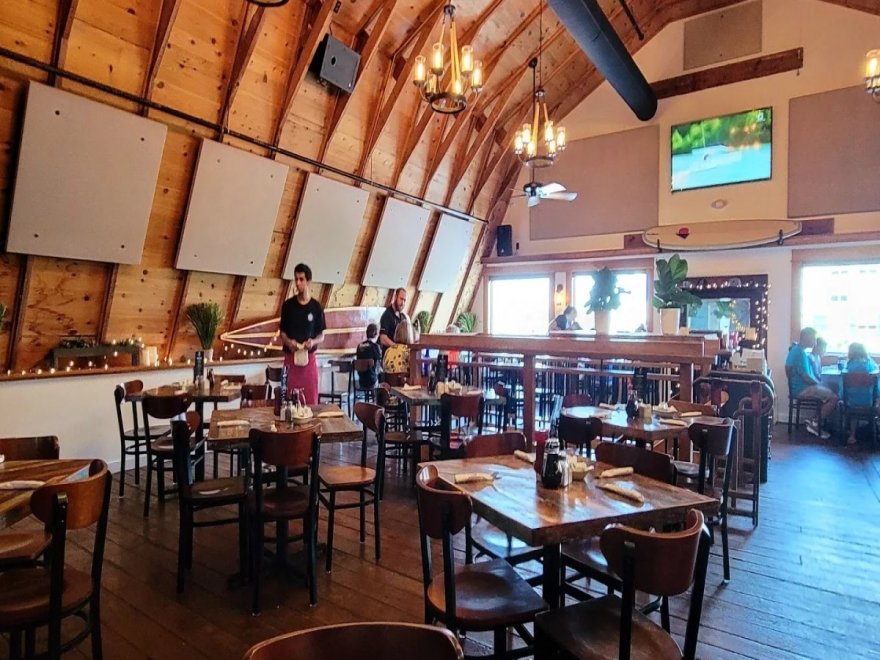 Barn 34
0 miles
Opens at 8:00 am
Hours 8:00 am - 1:30 pm
Sunday

8:00 am - 1:30 pm

Monday

8:00 am - 1:30 pm

Tuesday

8:00 am - 9:00 pm

Wednesday

8:00 am - 9:00 pm

Thursday

8:00 am - 9:00 pm

Friday

8:00 am - 9:00 pm

Saturday

8:00 am - 9:00 pm
The Pirate's Den legacy lives on in the newly renovated Barn 34 - serving up Eastern Shore Classics with a twist in Ocean City, MD. The Restaurant and Bars are open for Breakfast, Lunch & Dinner every day of the week. 
Our building offers a mix of past and present; a rich history embellished with contemporary coastal style. Managed, staffed and loved by locals, Barn 34 aims to present the true character of Ocean City, the way it was meant to be.
Dine downstairs in the dining room, and at Bar or hang out upstairs in the Loft Dining Room or Bar. Live music, great food, cold drinks, ping-pong, and a welcoming smile; all await you at Barn 34.
Cuisine
American
,
Beach Food
,
Sandwiches & Subs
,
Seafood
,
Sweets and Ice Cream
,
Vegetarian
Dining Options
Accommodates Groups
,
Bar/Lounge
,
Carry-Out
,
Kid Friendly
,
Lite Fare
Meal Types
Breakfast
,
Brunch
,
Lunch
,
Lite Fare
,
Dinner
,
Dessert
Nia Daye : 5 on 10/23/2023 2:37 am
Had brunch here before leaving Ocean City for the weekend and so glad we went here!

Luckily they were able to seat us within 10 minutes of us getting there, which we felt was pretty good since the place was very busy and it was prime brunch time. Given its name, the structure was that of a barn with a rustic, modern vibe that we felt as we walked up the steps to be seated in the second level dining room.

All of the staff, from the hostesses to our waitress and the busboys, were super friendly, helpful and attentive. Our waitress immediately came to check on us once we were seated and was very helpful in making some great menu recommendations. Based on her suggestions , we ordered the pitcher of Passion Fruit Mimosa. Now this pitcher was a bit larger than we were expecting, but we made sure to finish it since it was so good and didn't water down at all! For food, he ordered the Crab Cake Benedict while I got one of their specials, the Lobster Benedict. The crab and lobster on both were so fresh, well seasoned and tasty. Each dish was well portioned and so filling.

When in Ocean City again, I would definitely go back and recommend anyone in town visiting to check them out as well!
Nia Daye
1698028647
Barn 34
Bruce Hengst Sr : 5 on 11/13/2023 2:03 am
November 2023.

This was our first visit to Barn 34.  We had Saturday breakfast. Wait times moved quickly.  The atmosphere was lively and our server Megen was bright and energetic.  The food selection was unique.

We had the Avocado Toast and Acai Fruit Bowl.  Portions were plentiful. Both were on point. The morning cocktails were yummy too.

Done with an artisan appeal, the food looked very appealing and the freshness was evident.  Even the ice water was fresh and clean.

Not a cheap breakfast but worth every dollar.  We'll return again!
Bruce Hengst Sr
1699841009
Barn 34
Sabrina Toothman : 5 on 9/22/2023 5:07 am
Barn 34 - the BEST breakfast I've ever had! We sat at the bar with no wait on a busy Sunday morning at the end of bike week. The bartender was outstanding and attentive. The drinks were fun, strong and delicious! My hubby tried the bloody with tequila and asked her to make it spicy - she gladly did. Then we tried an iced coffe with screwball and some other liquors - yummy!

The food was amazing and cooked to perfection. I wish I knew the folks sitting next to us because I totally wanted to eat off of their plates too so I could try it all! You MUST have the cinnamon roll breakfast appetizer.

10/10 HIGHLY RECOMMENDED
Sabrina Toothman
1695359263
Barn 34