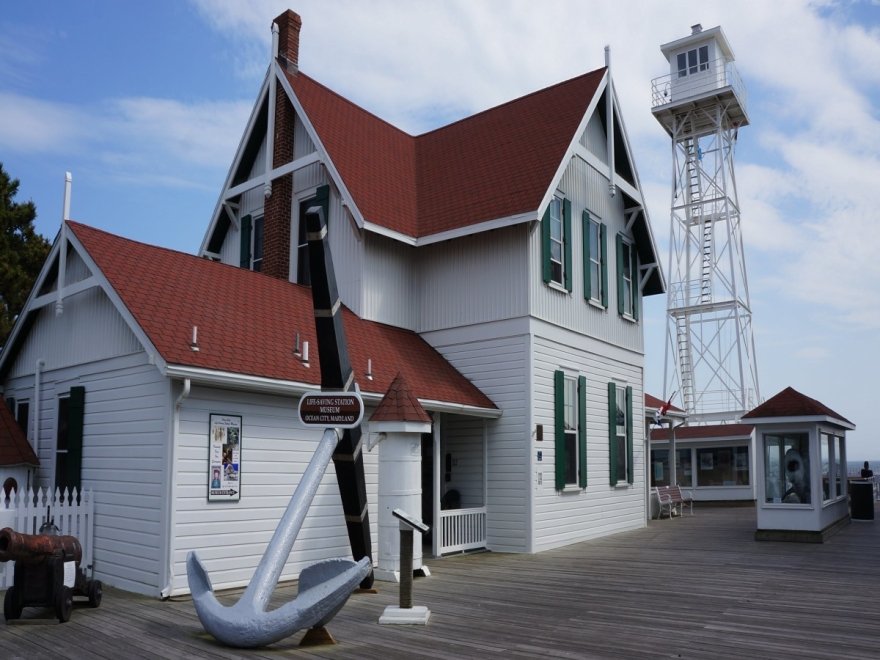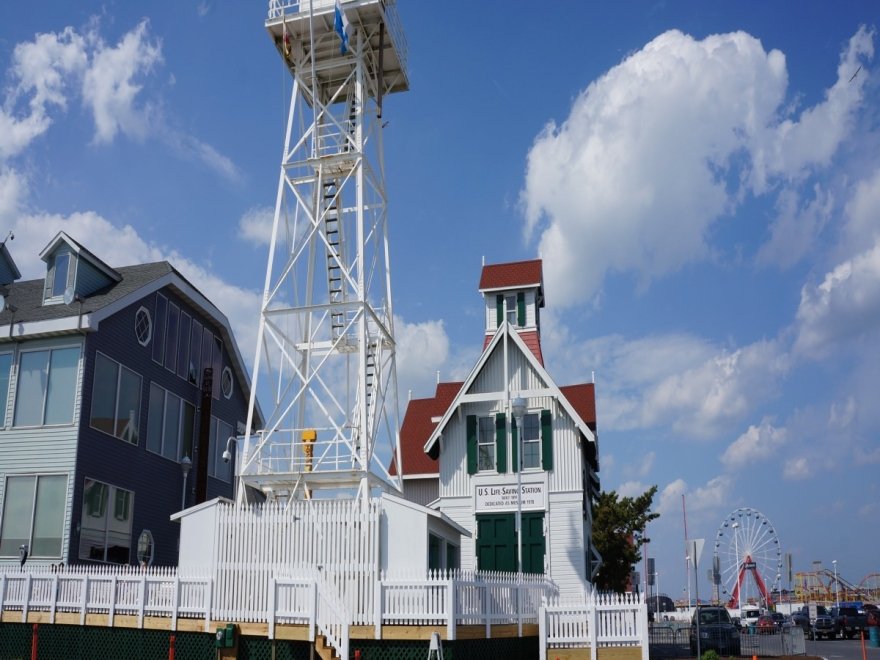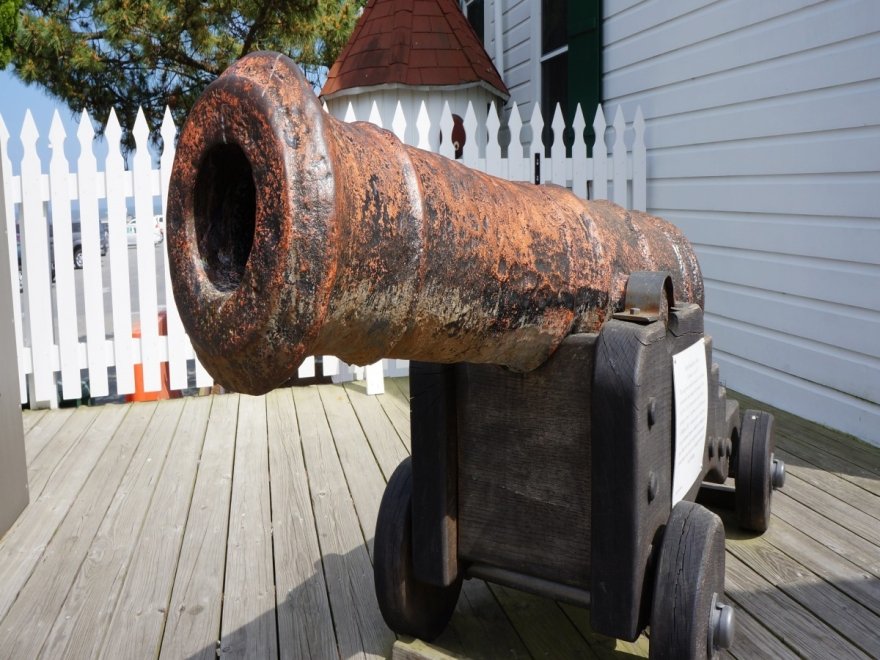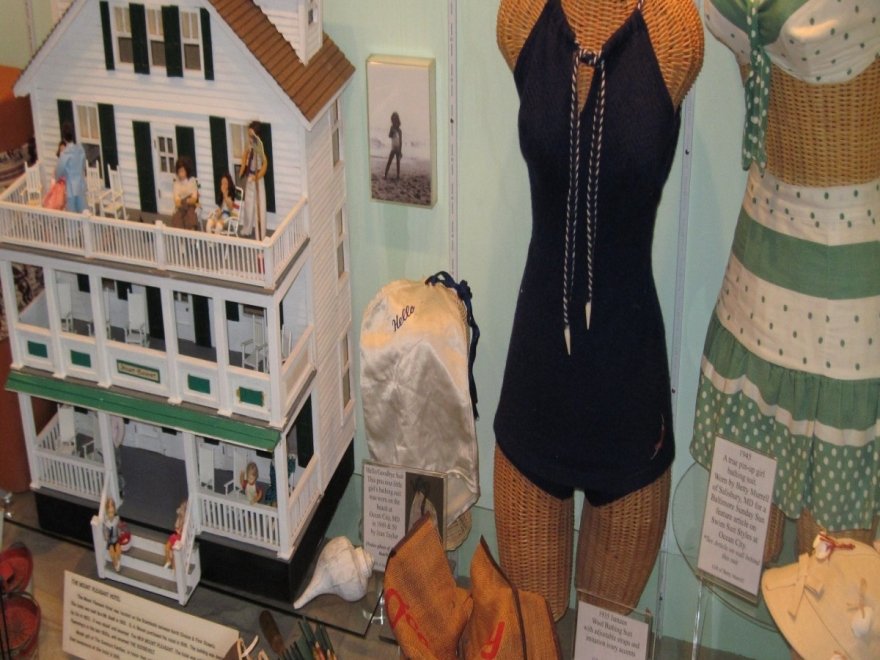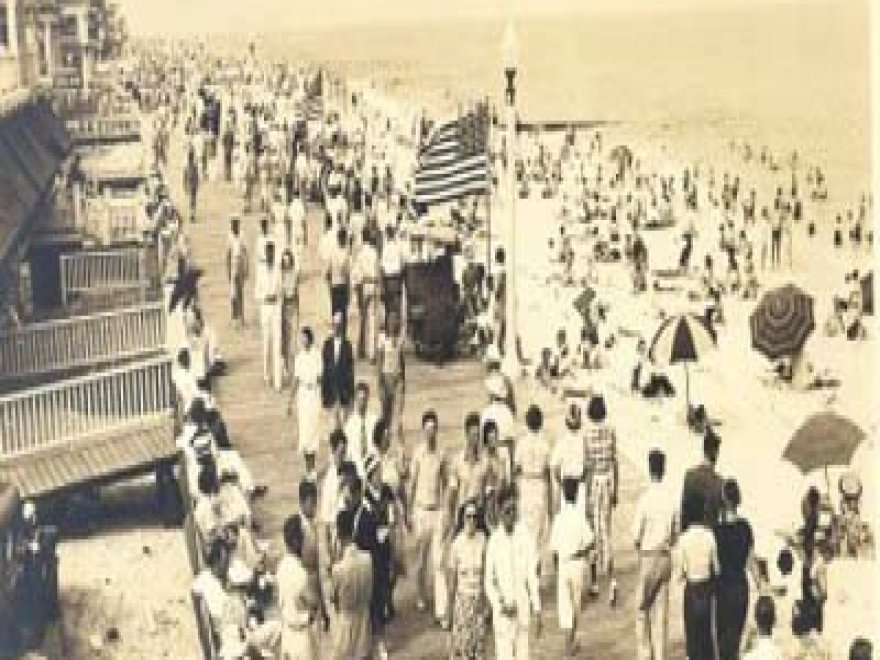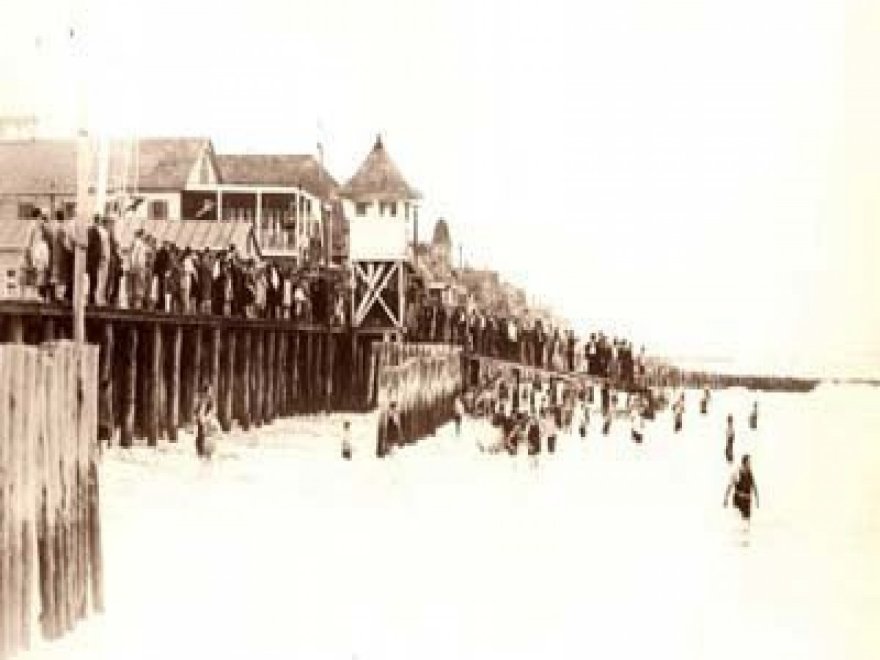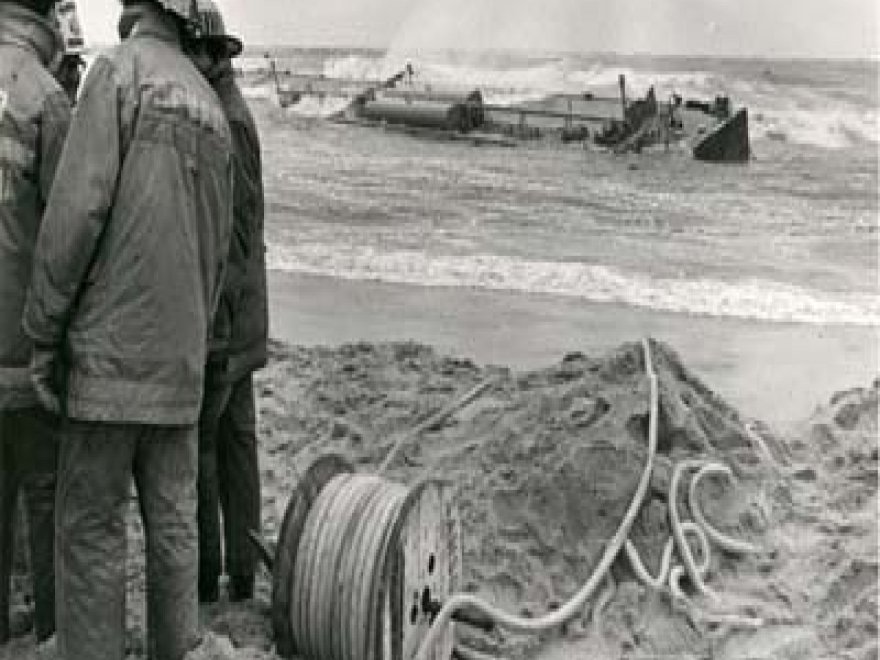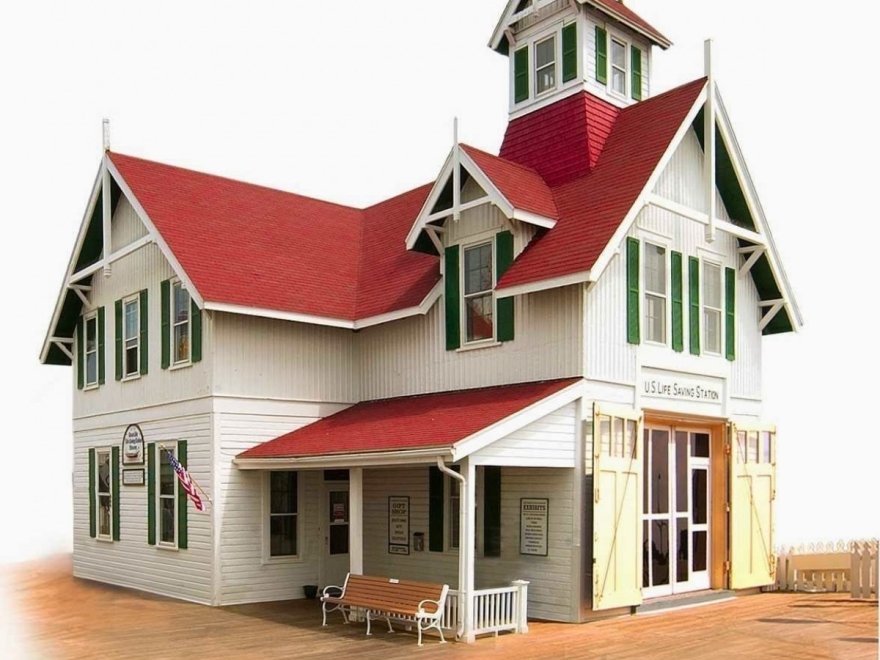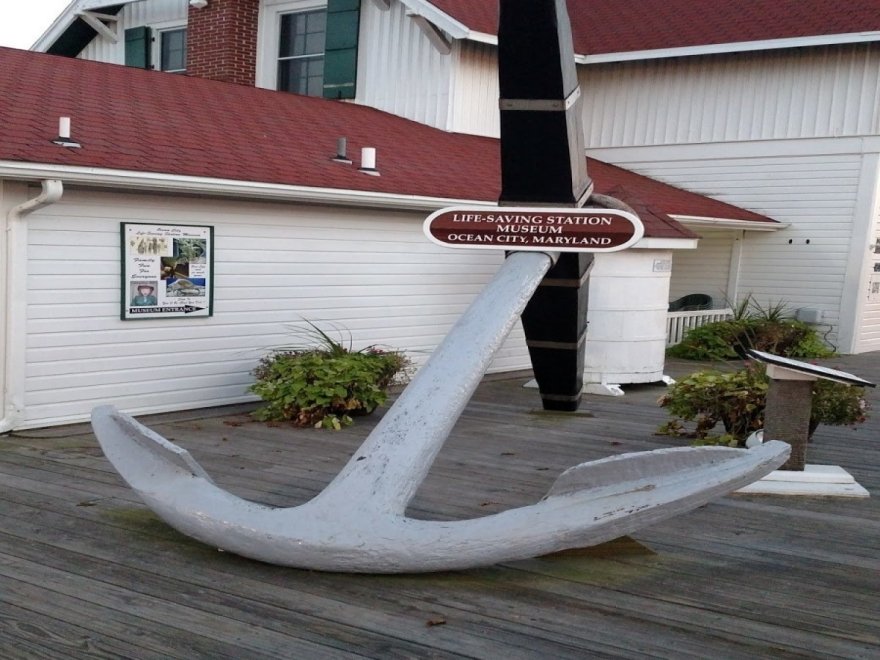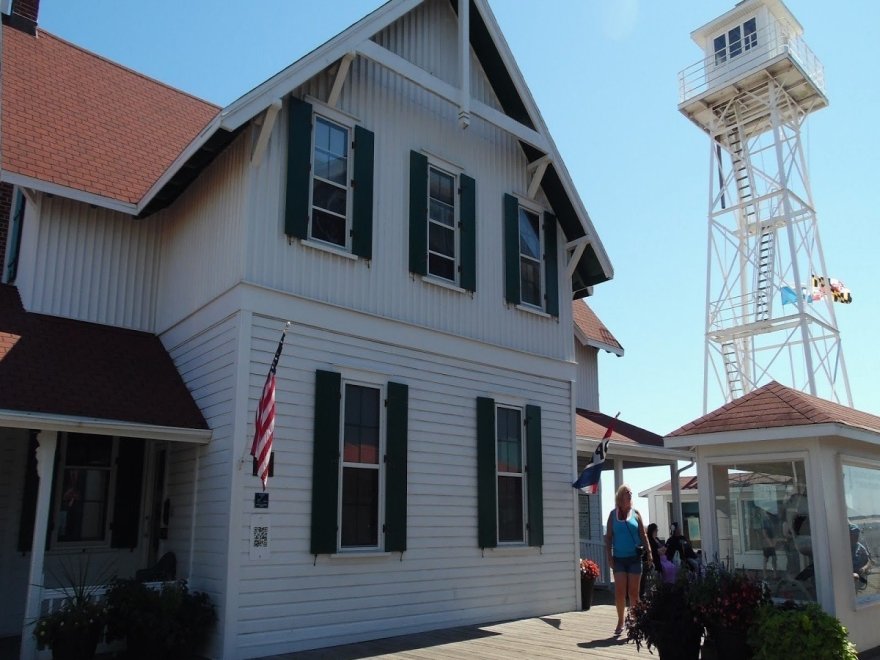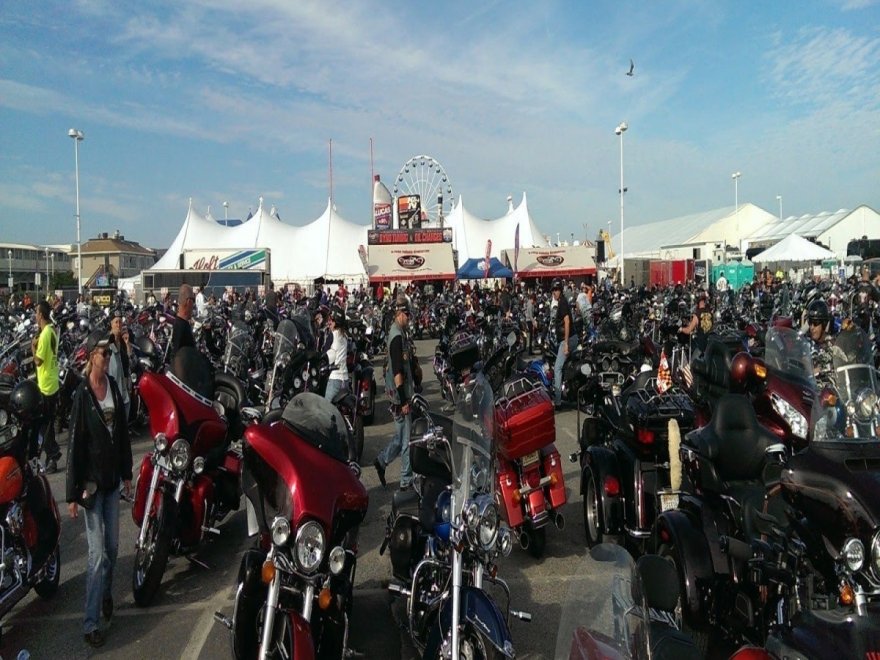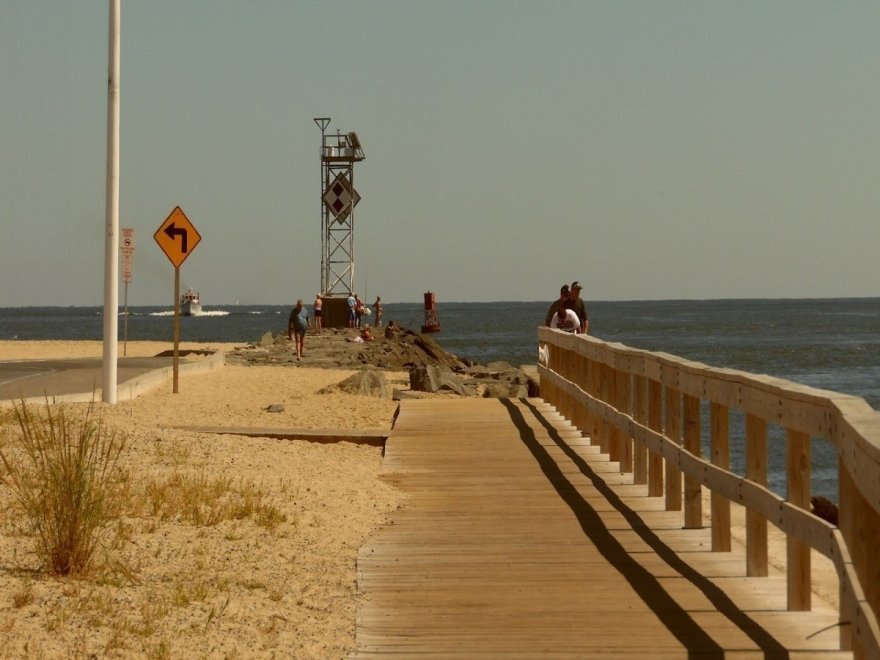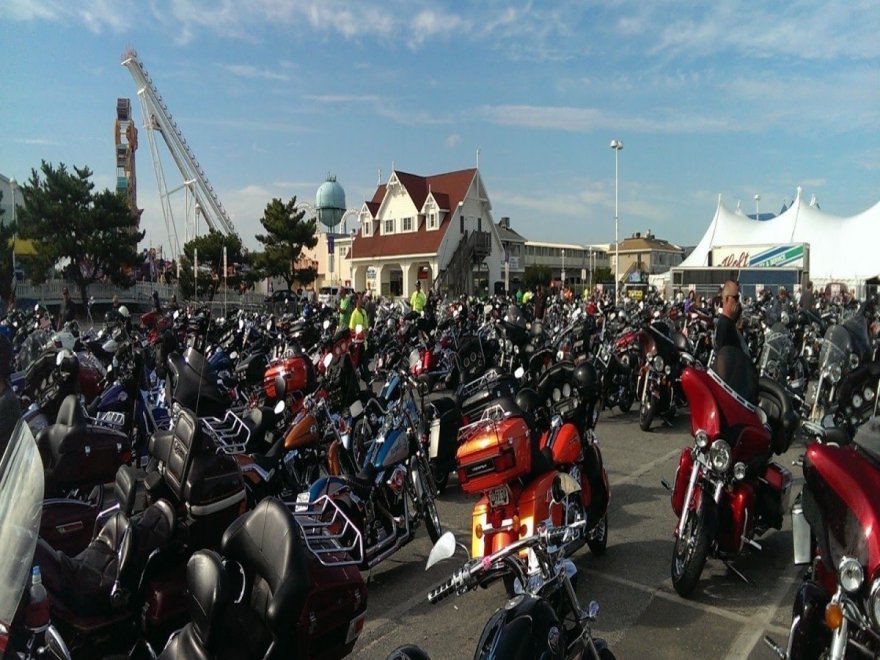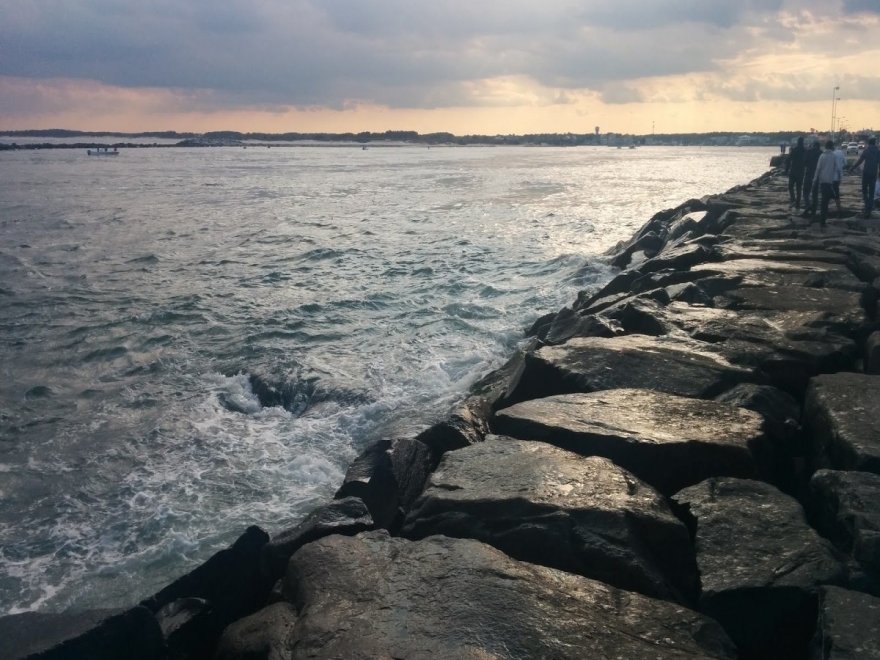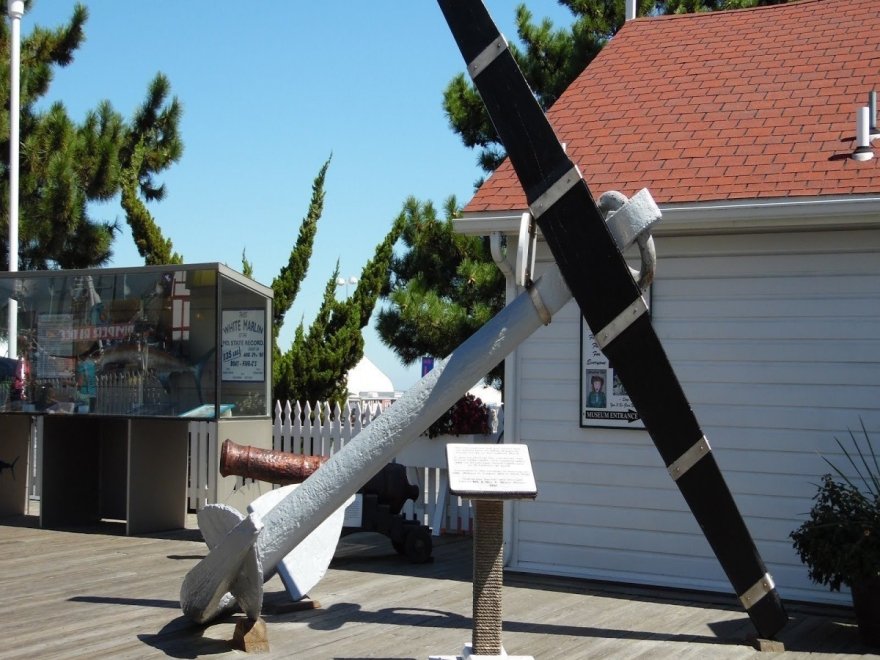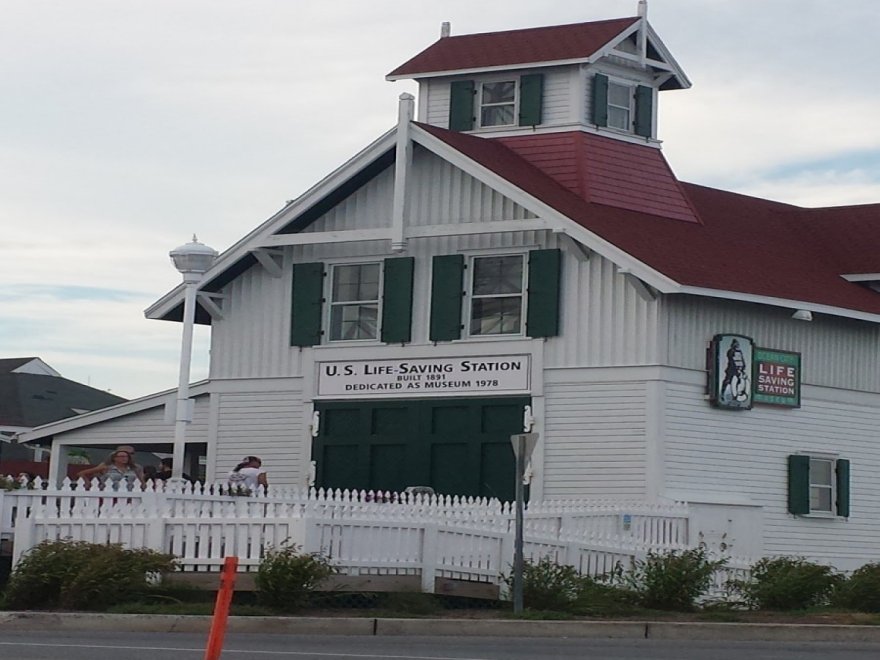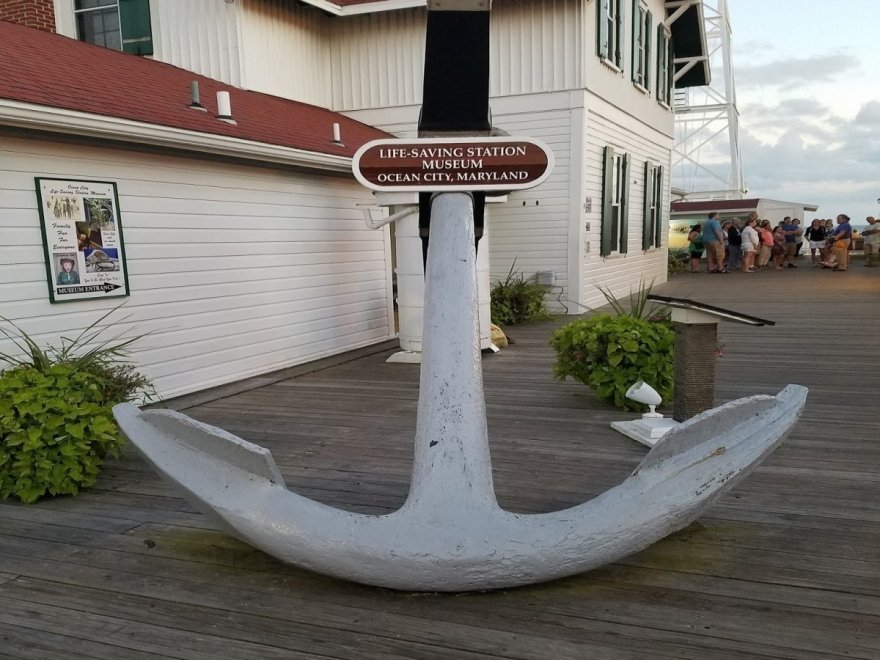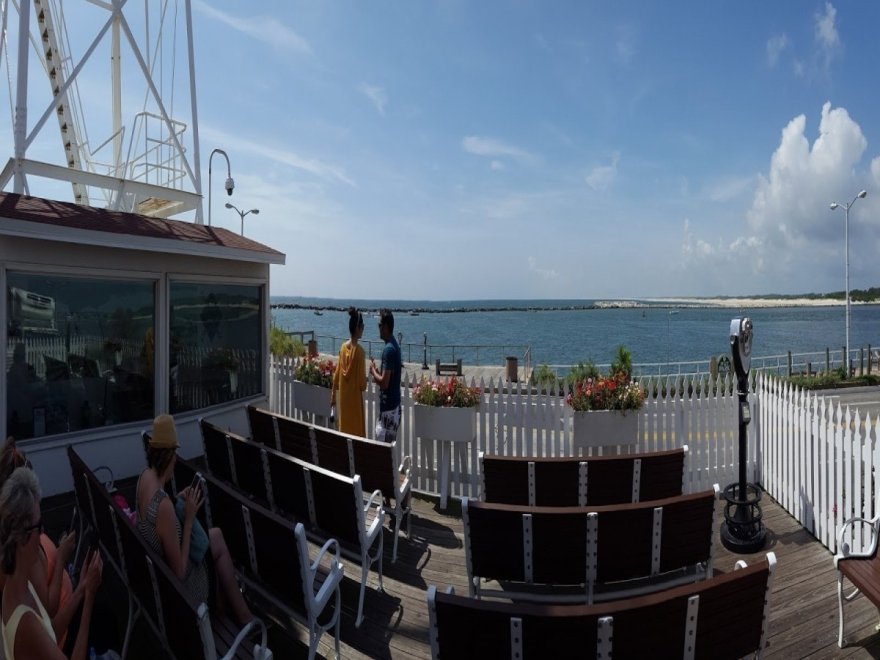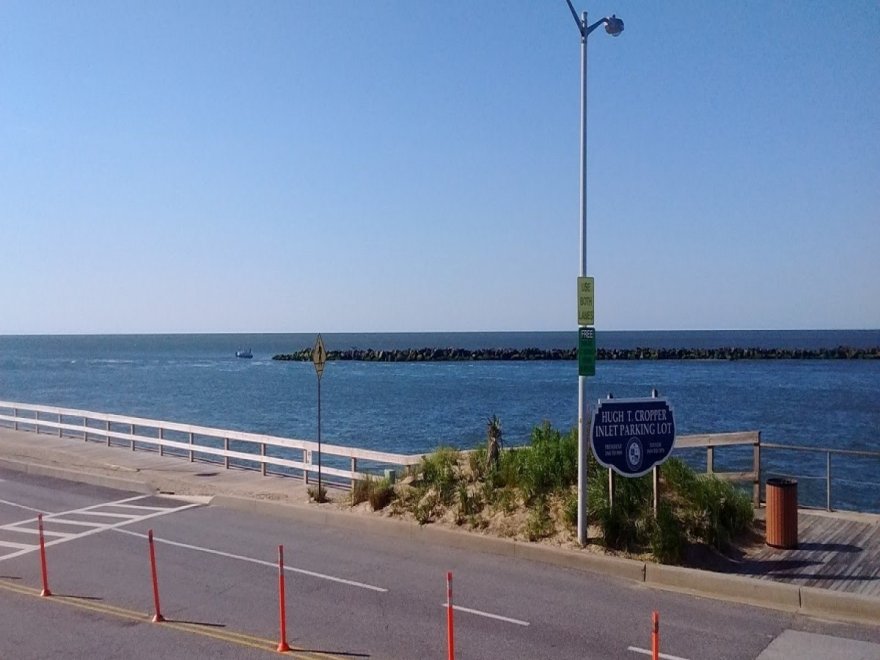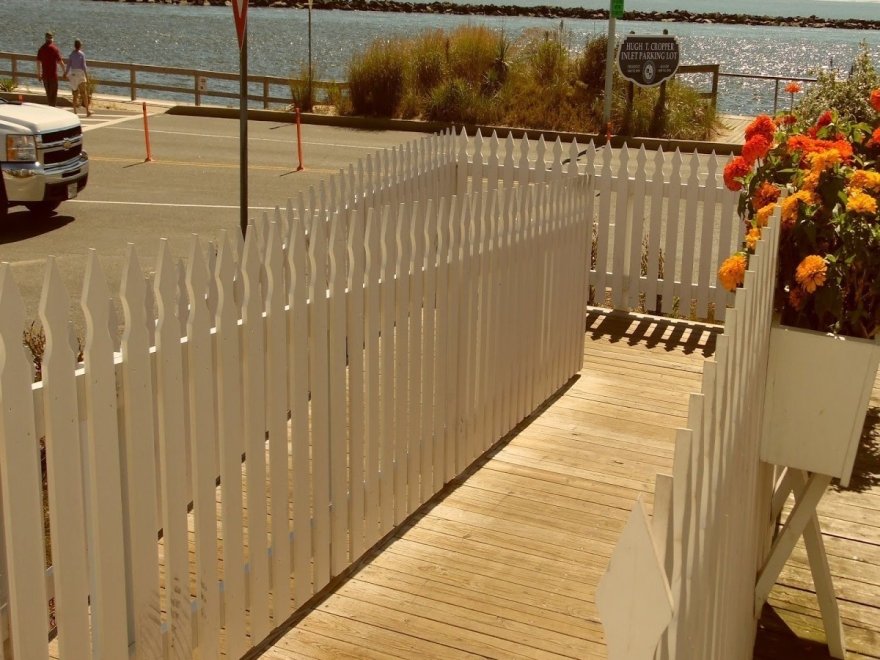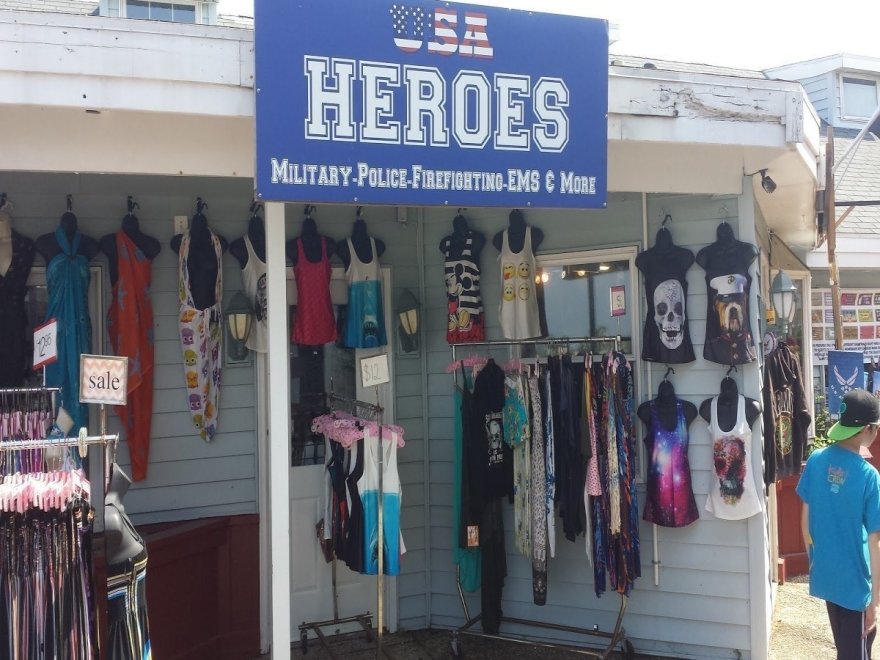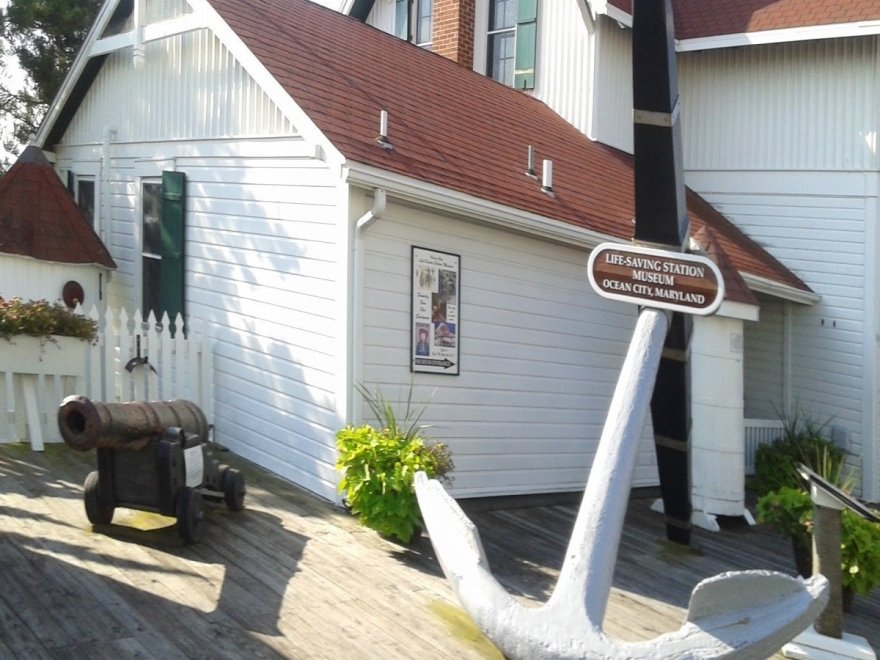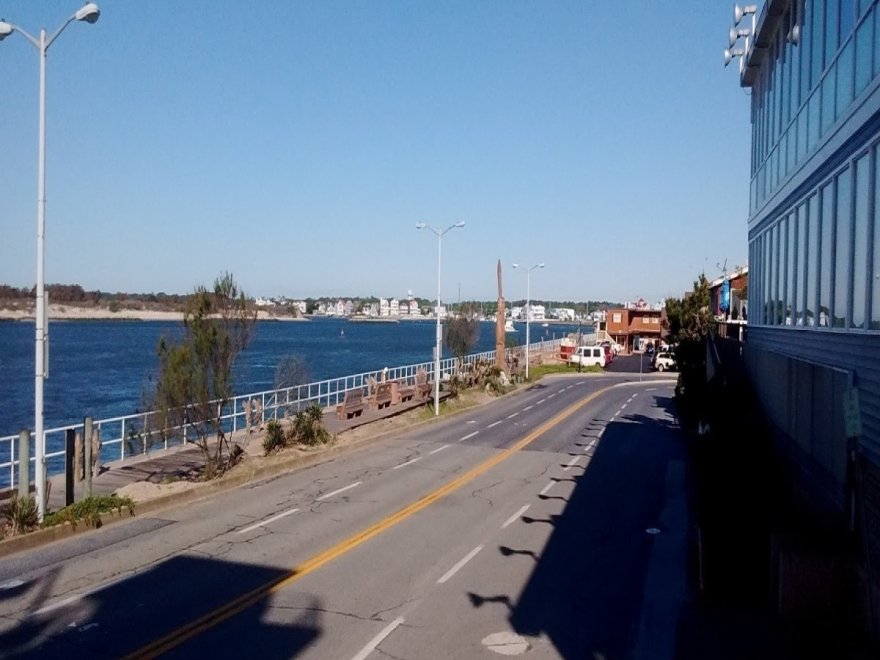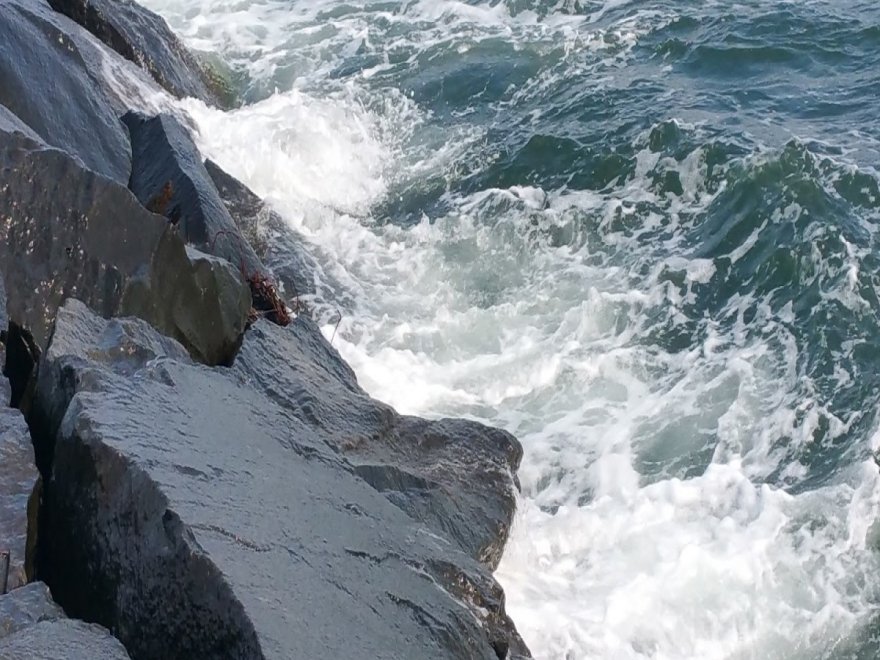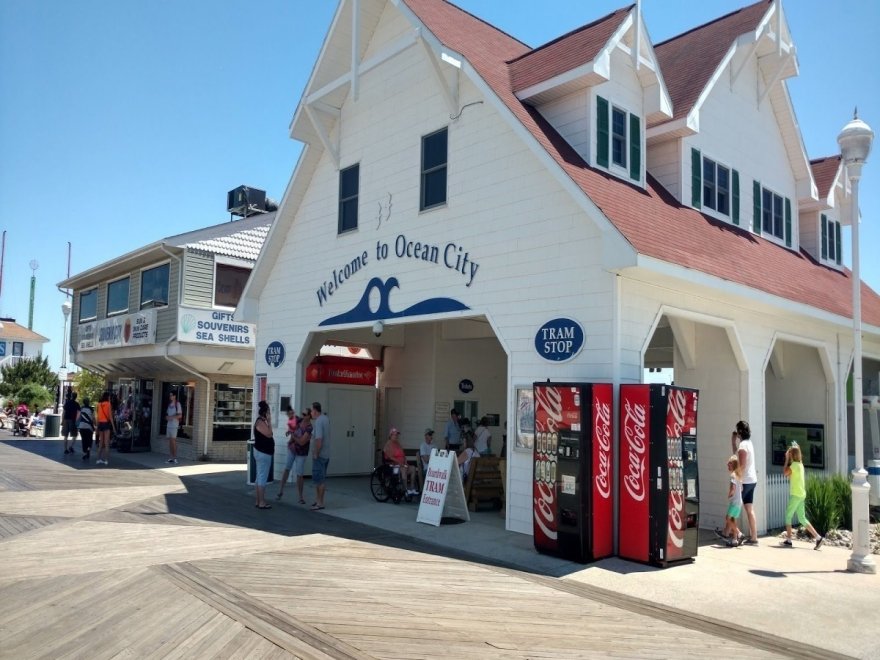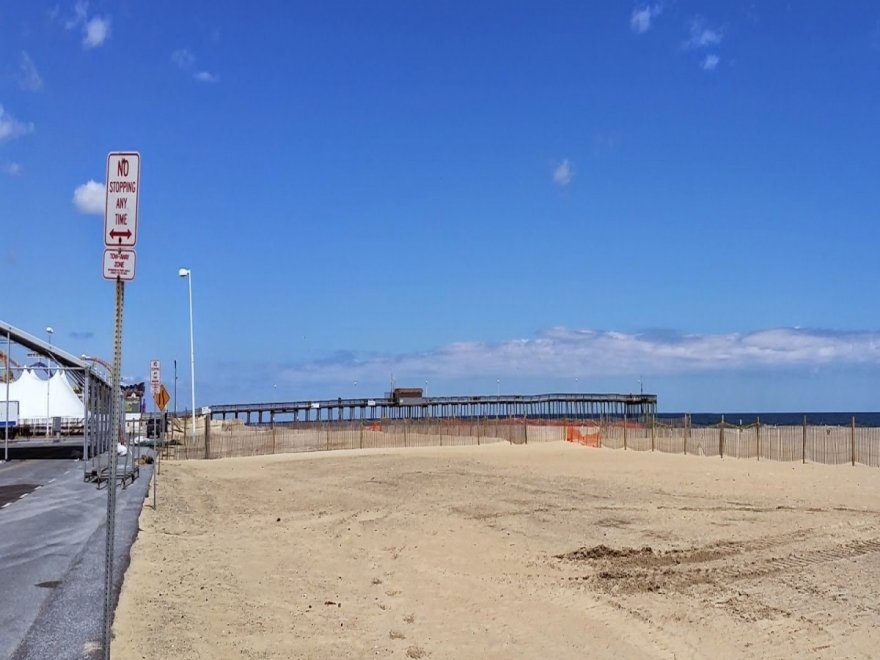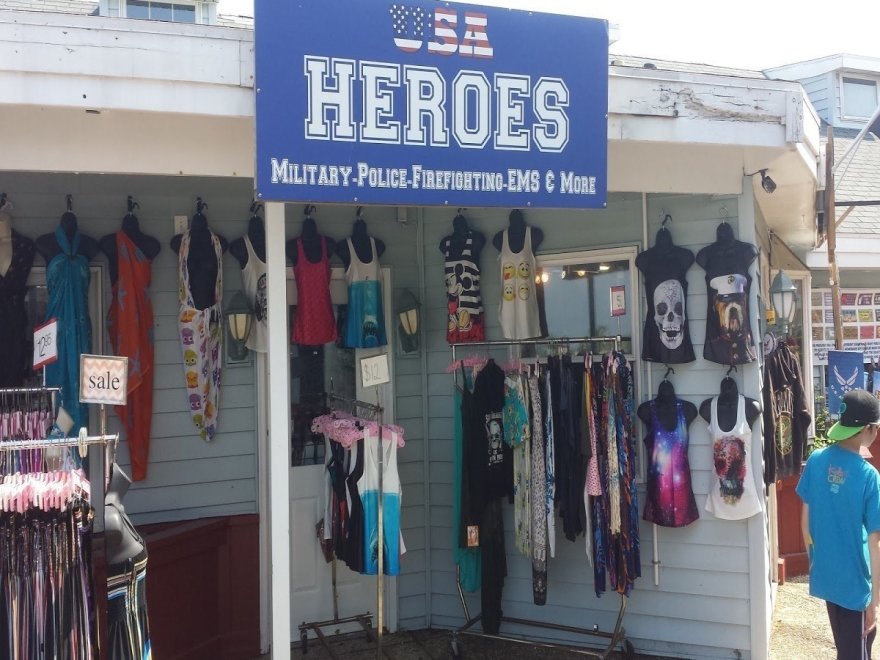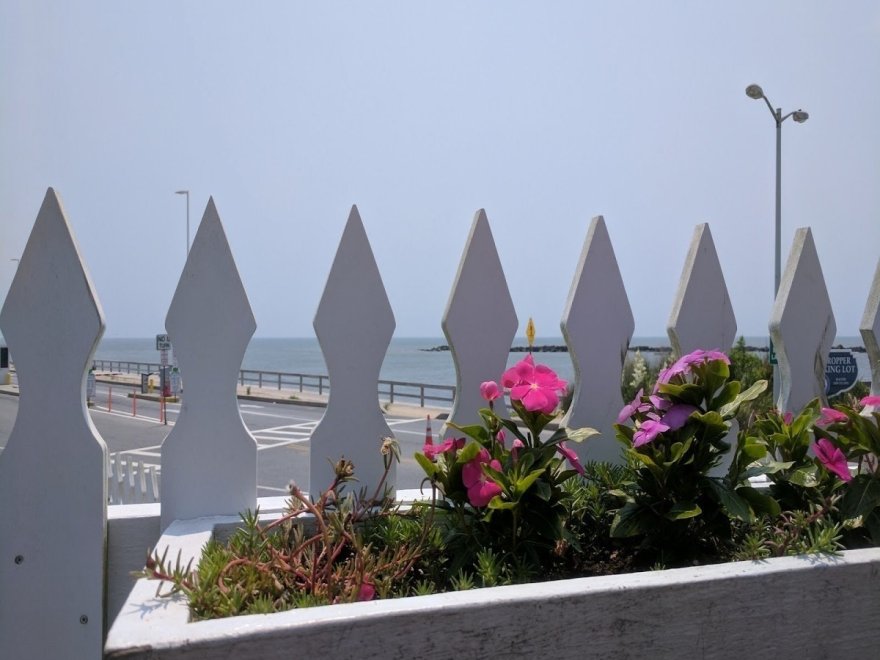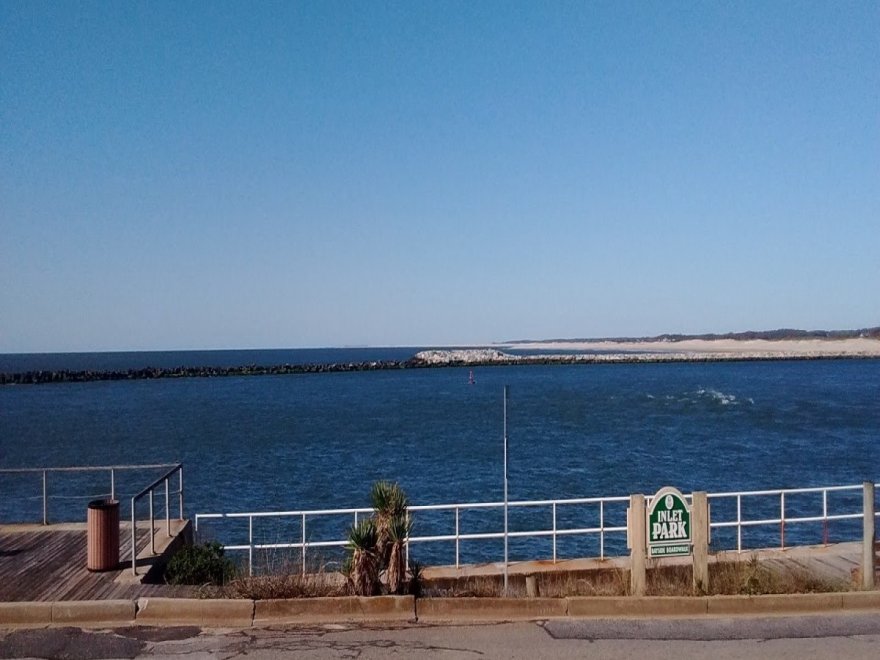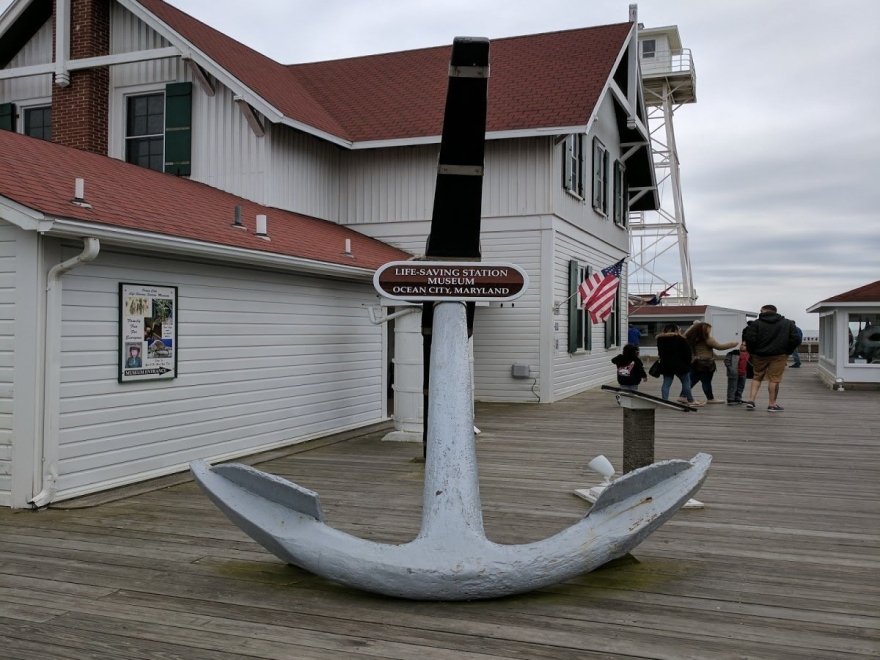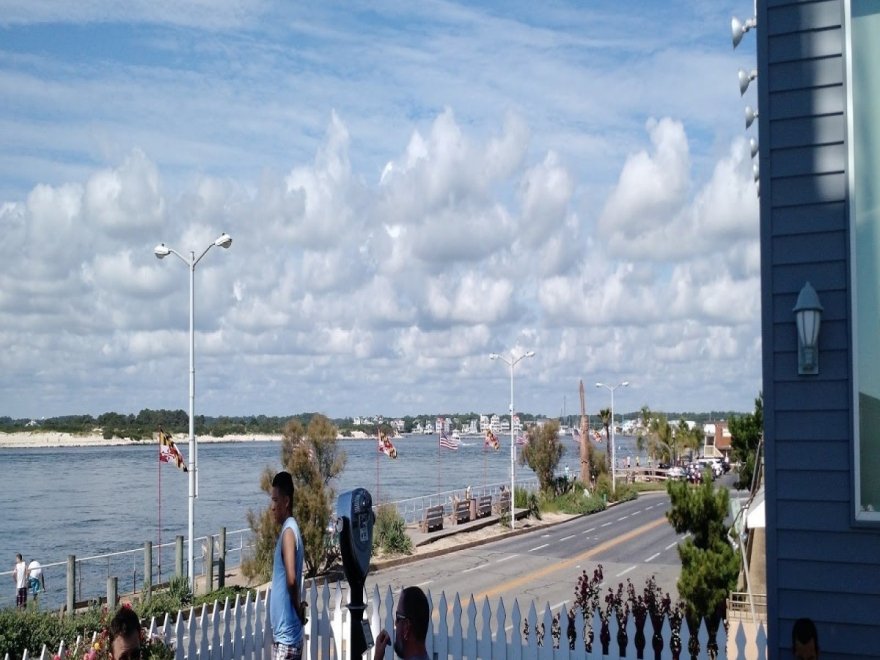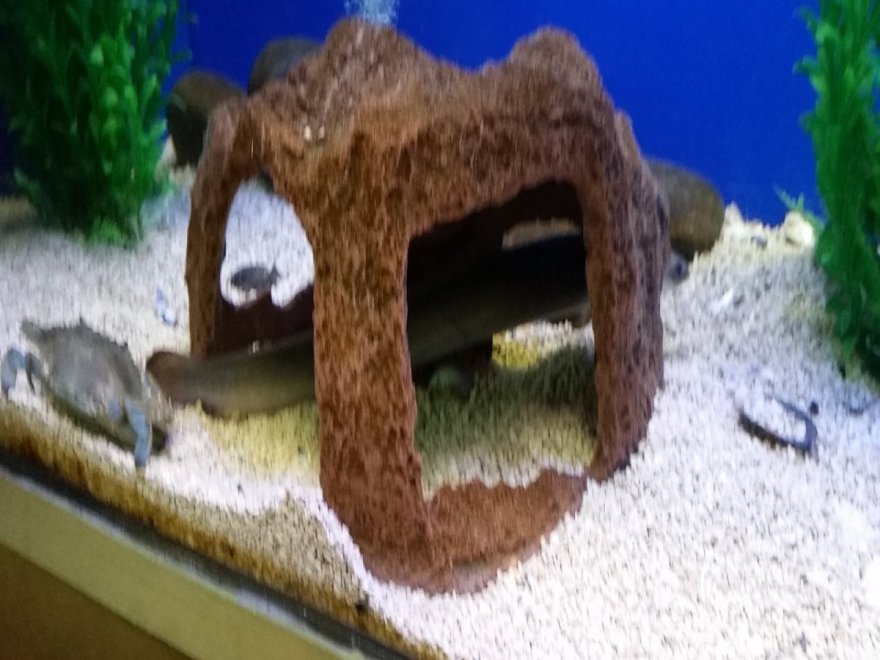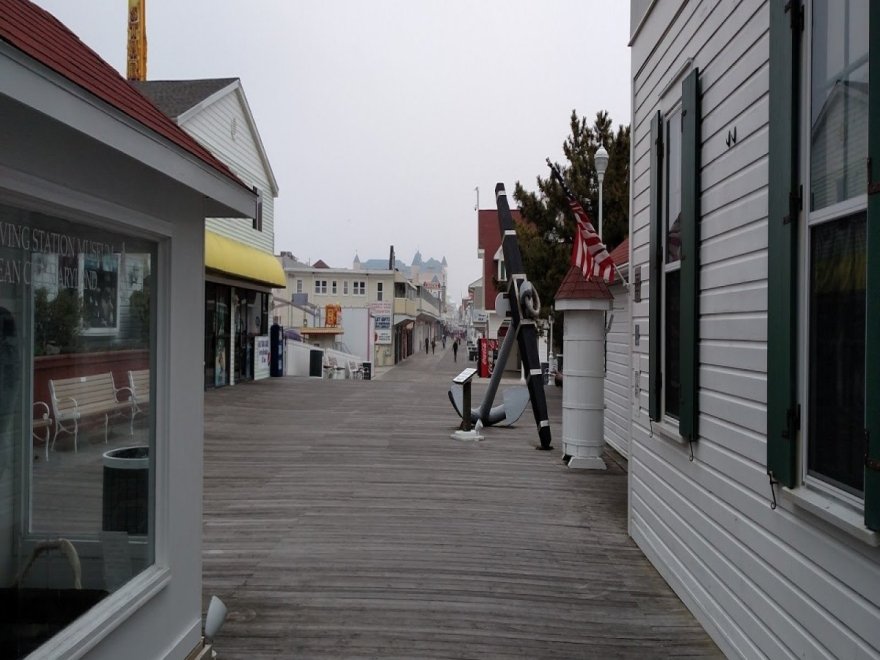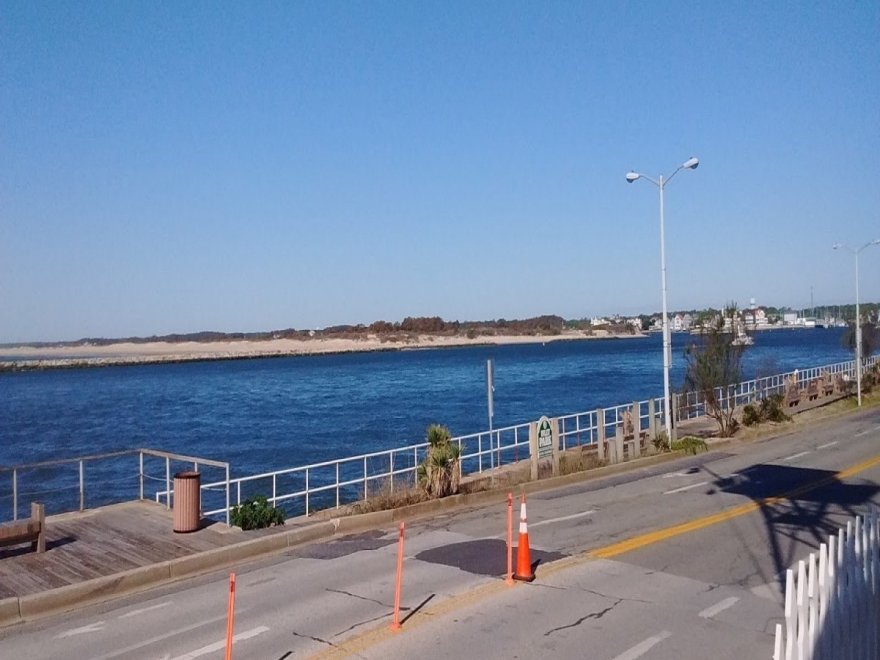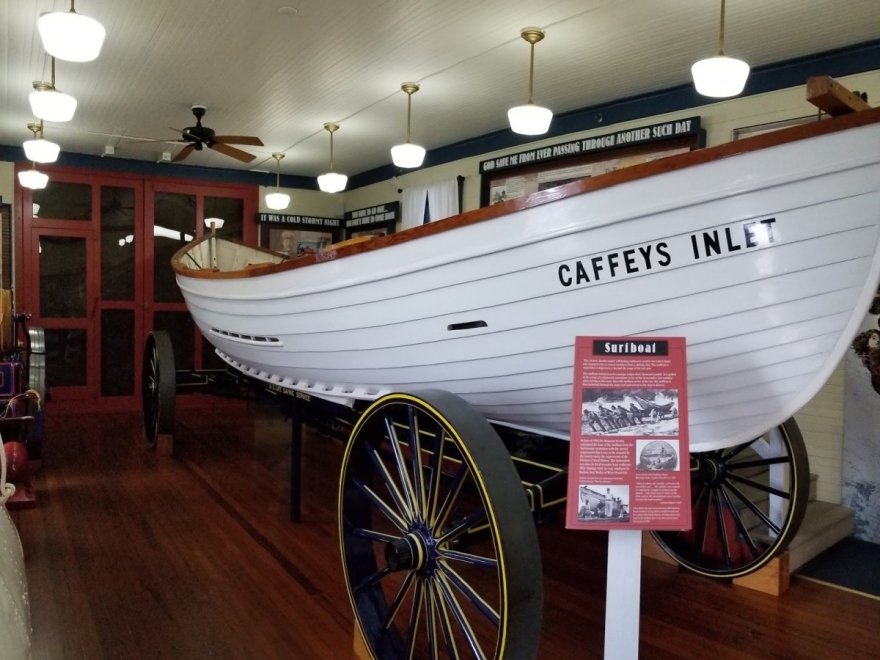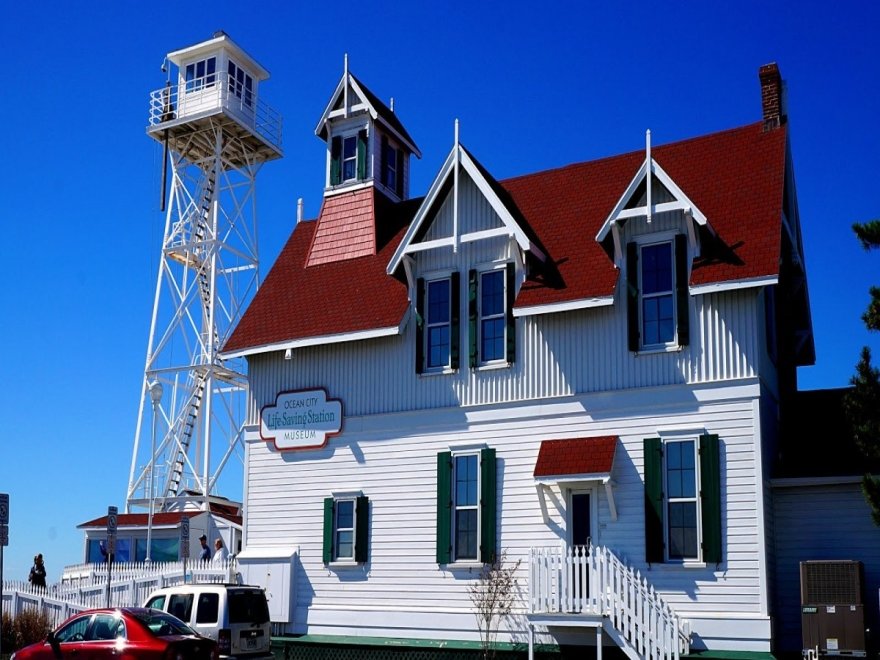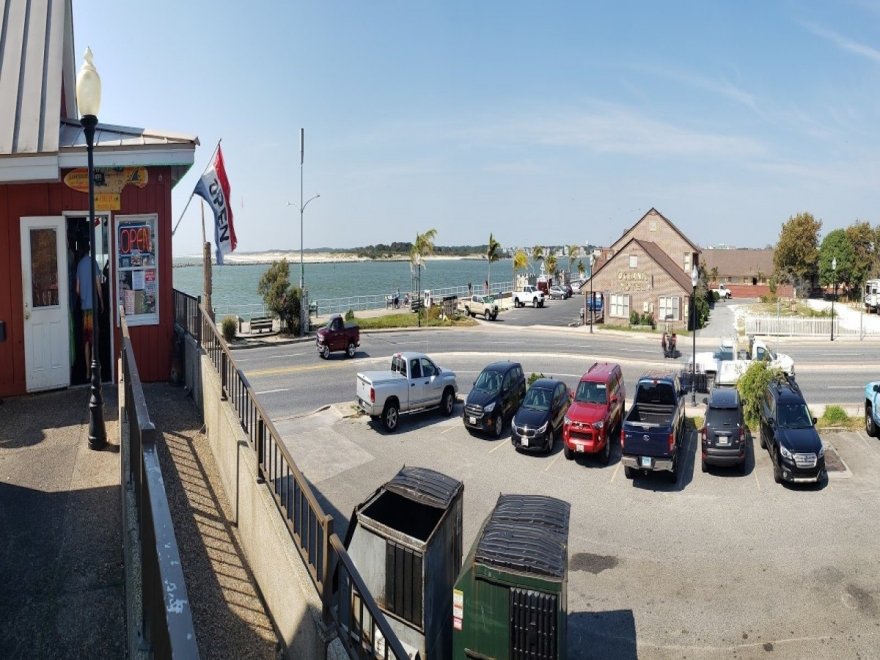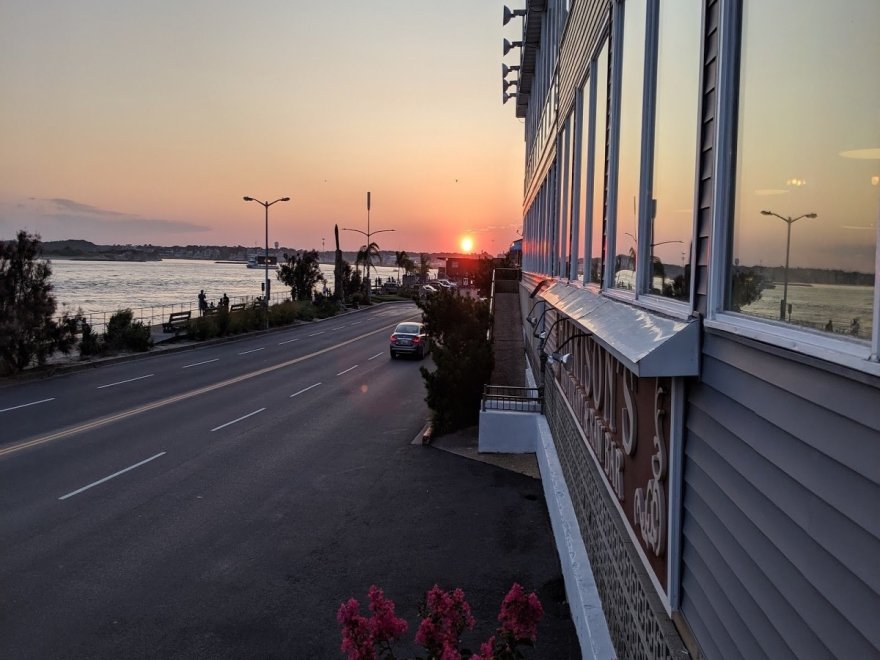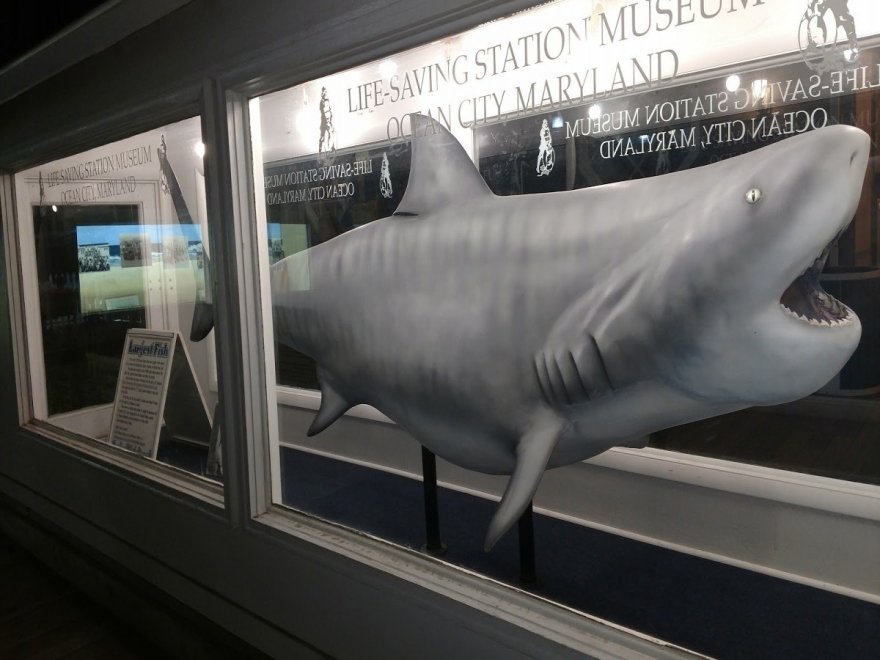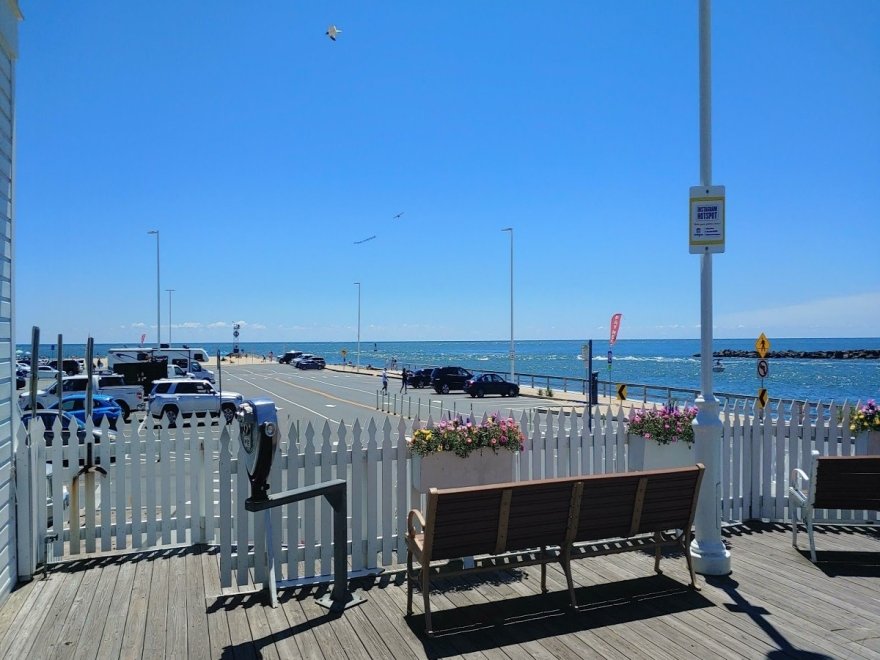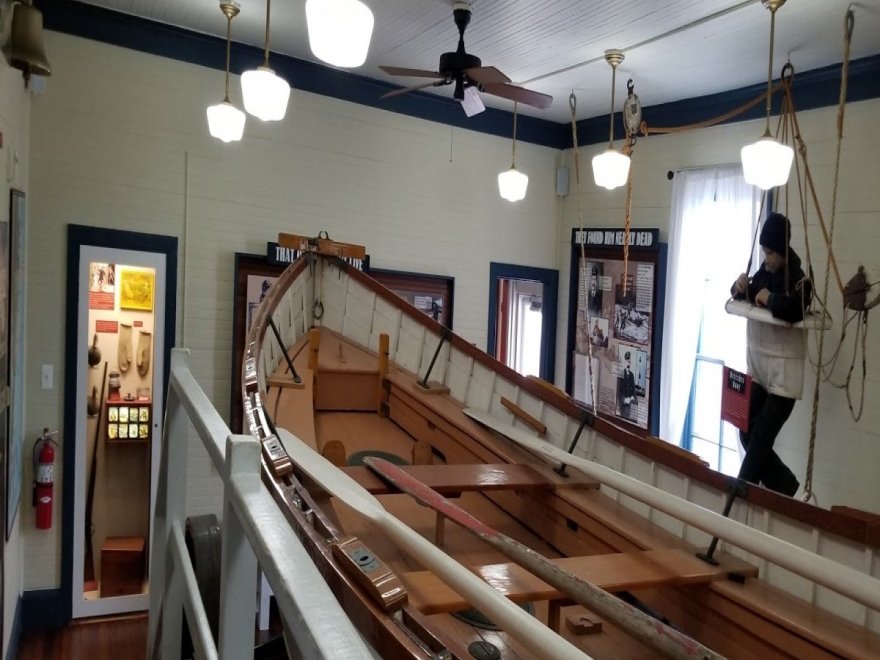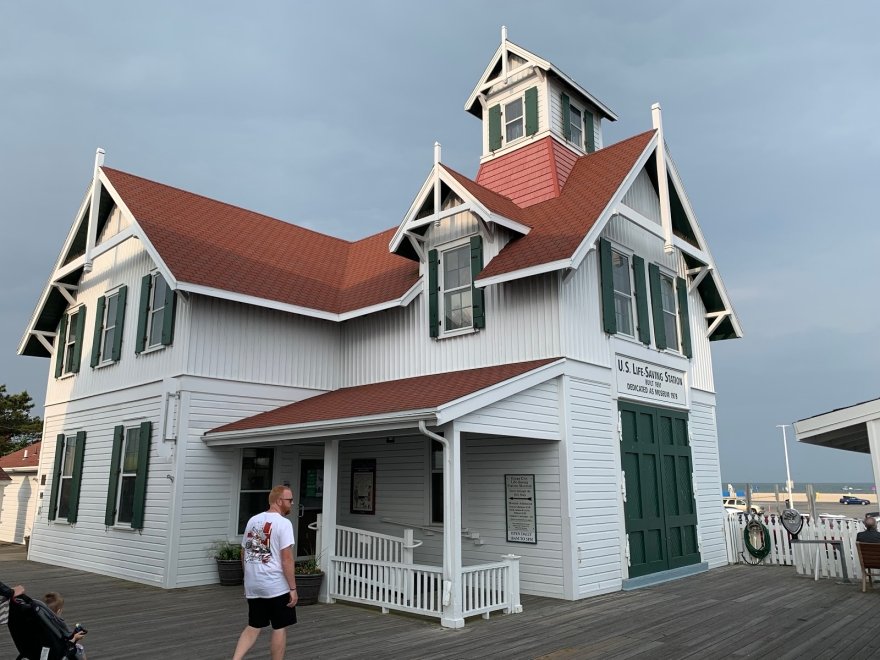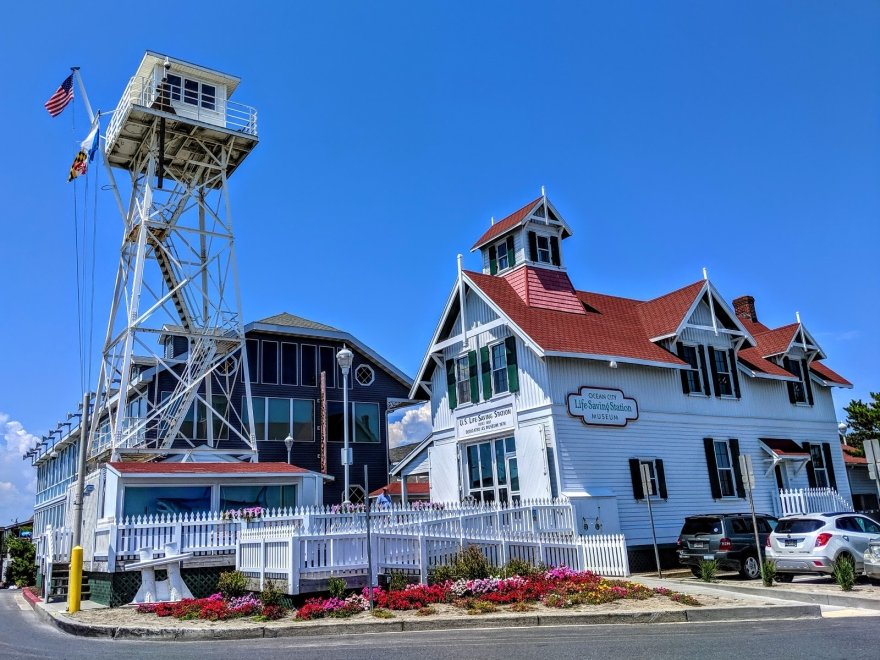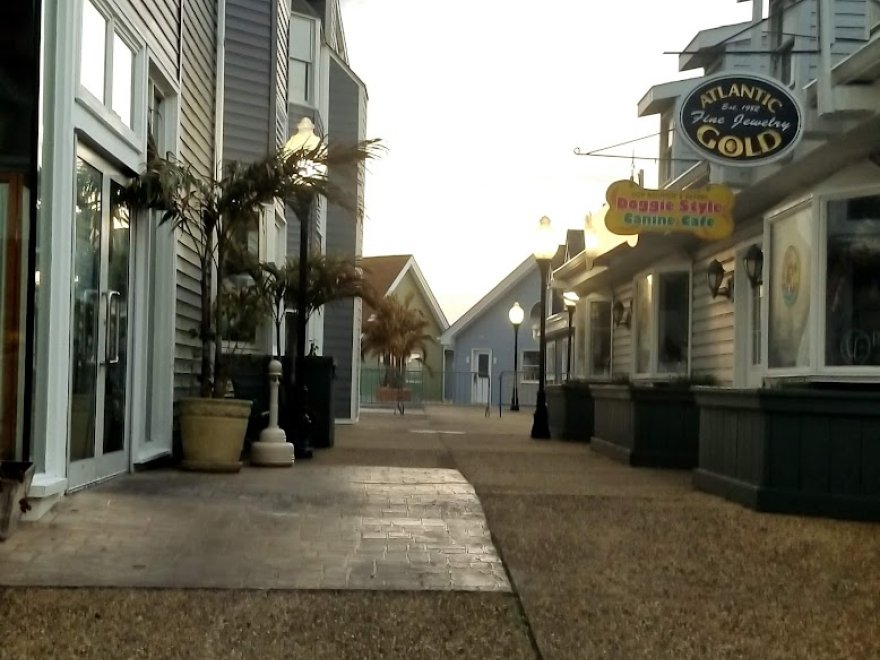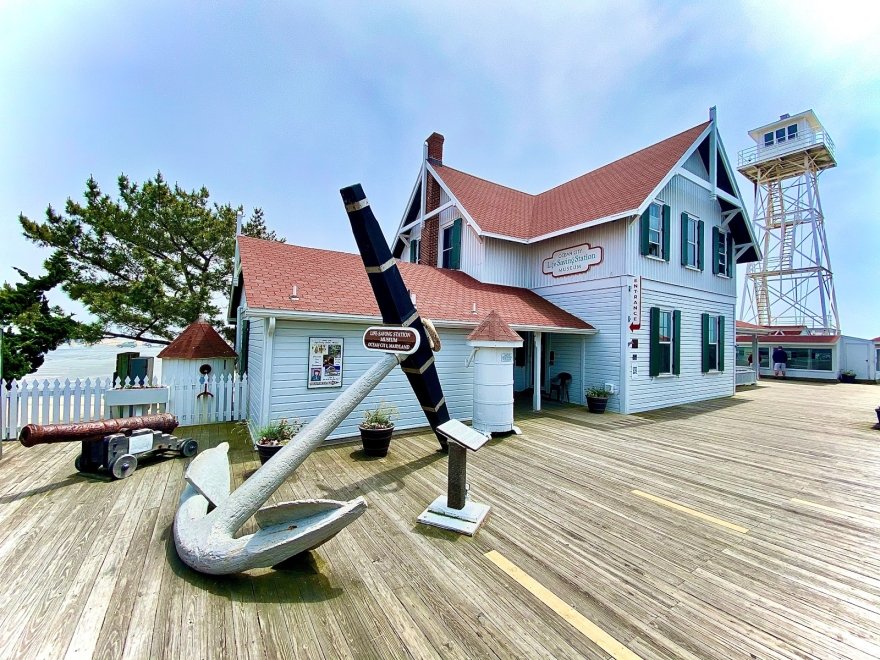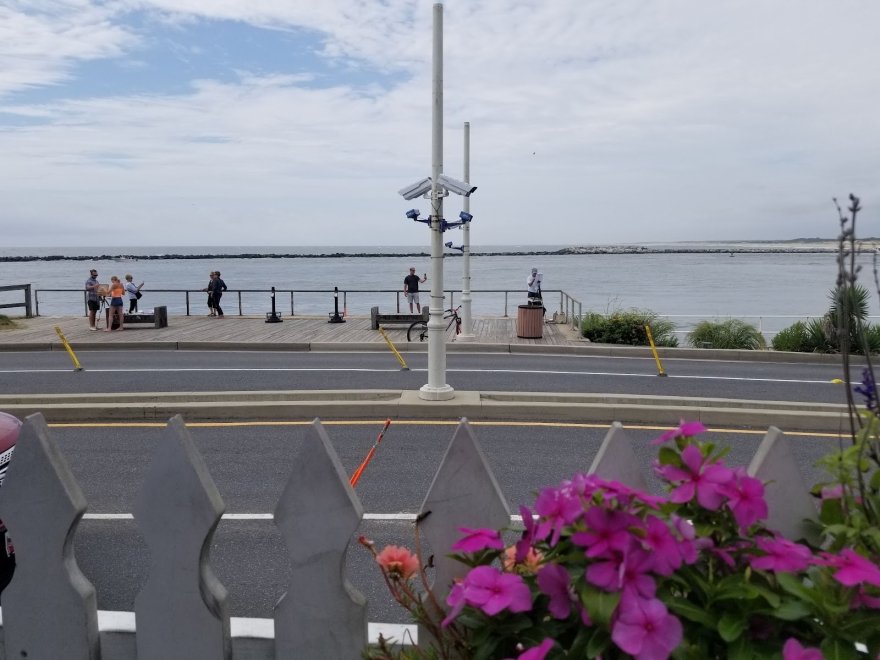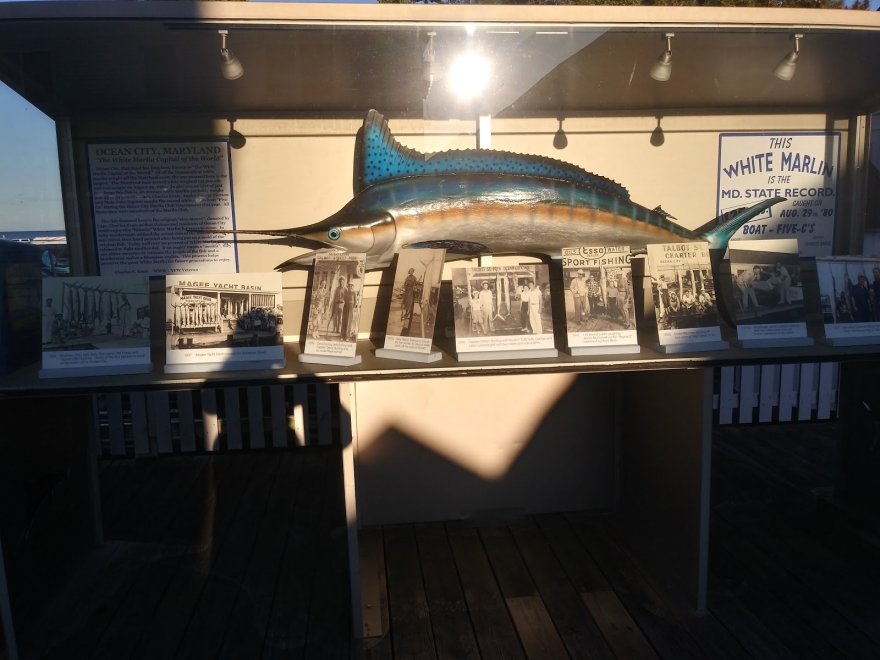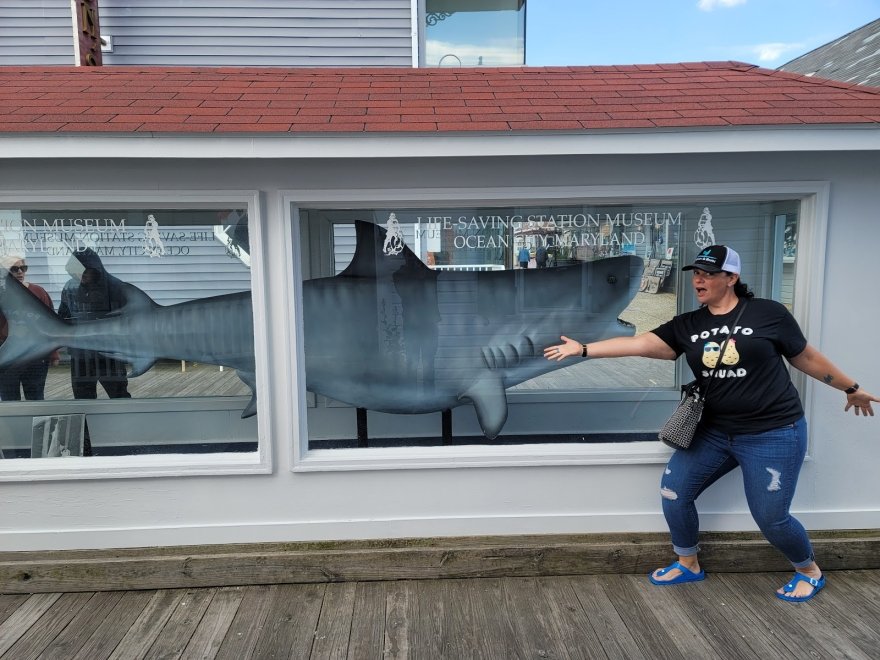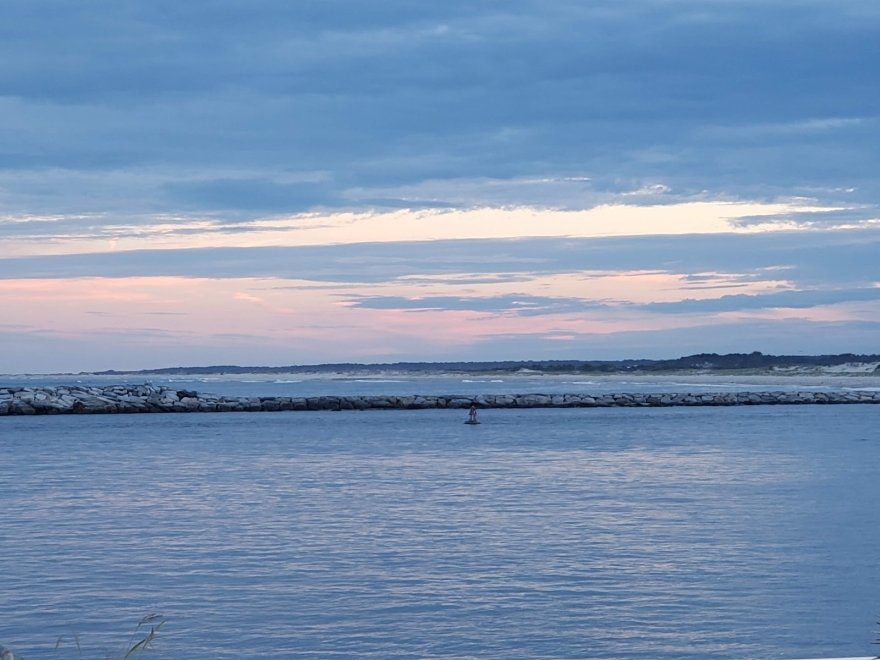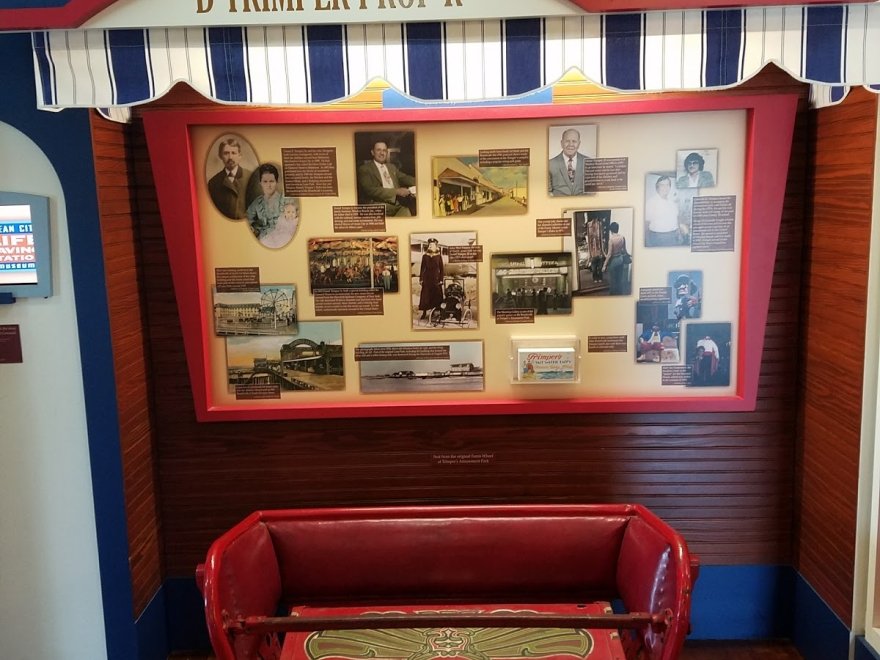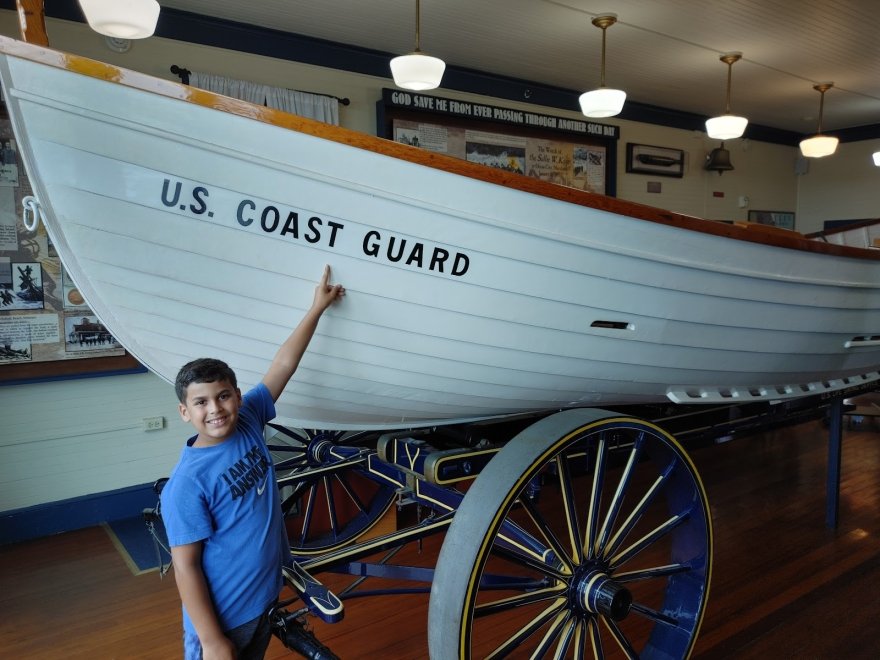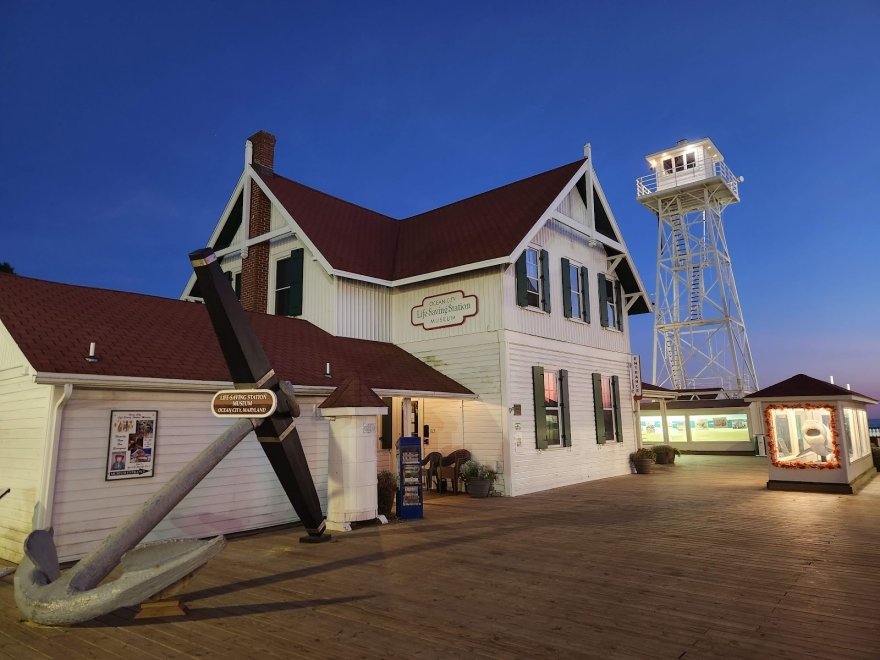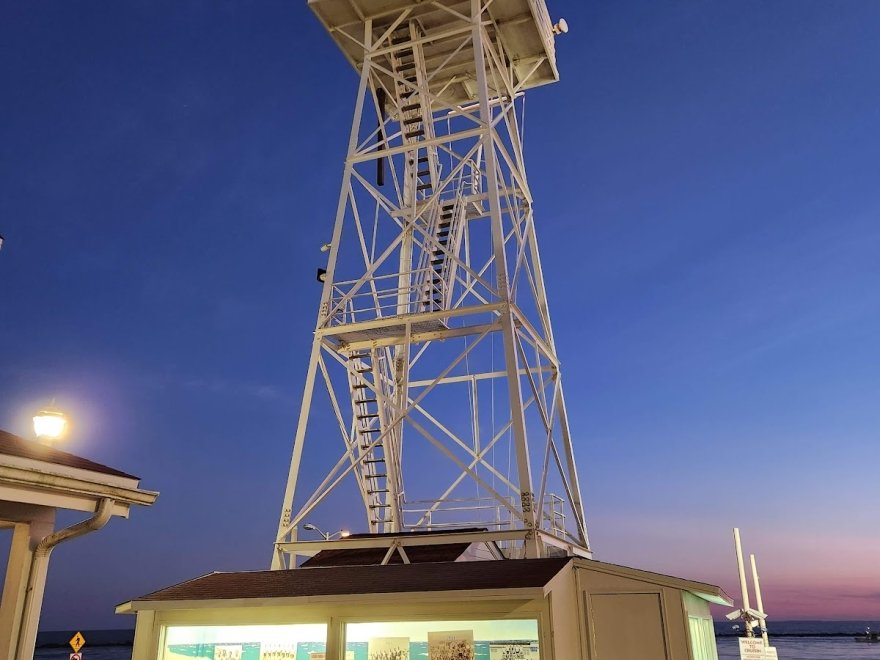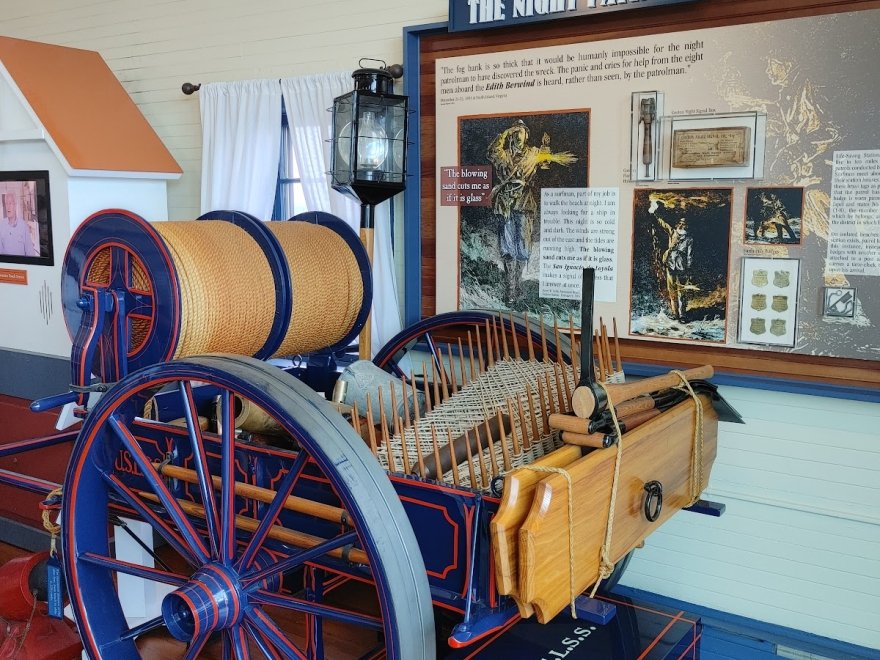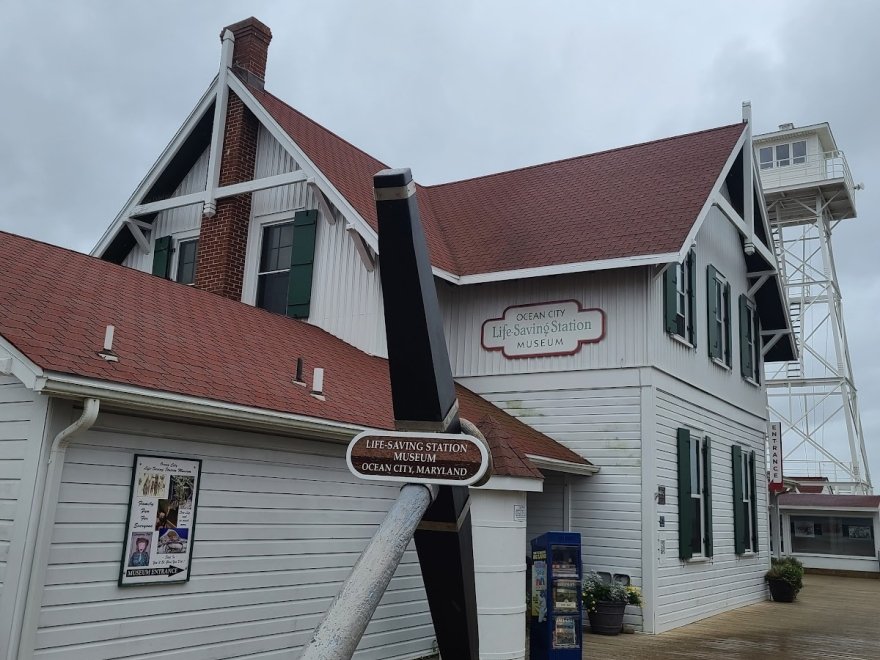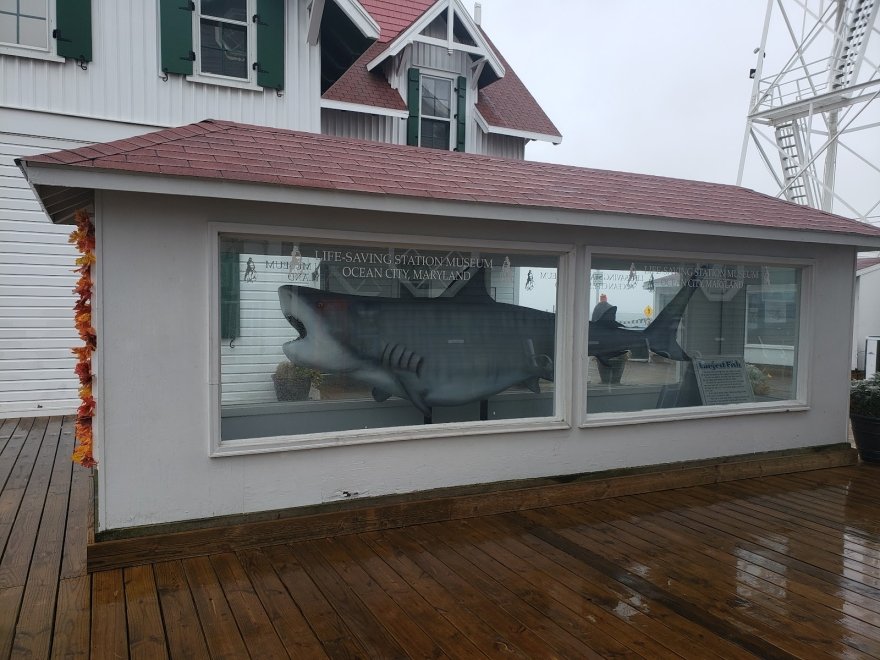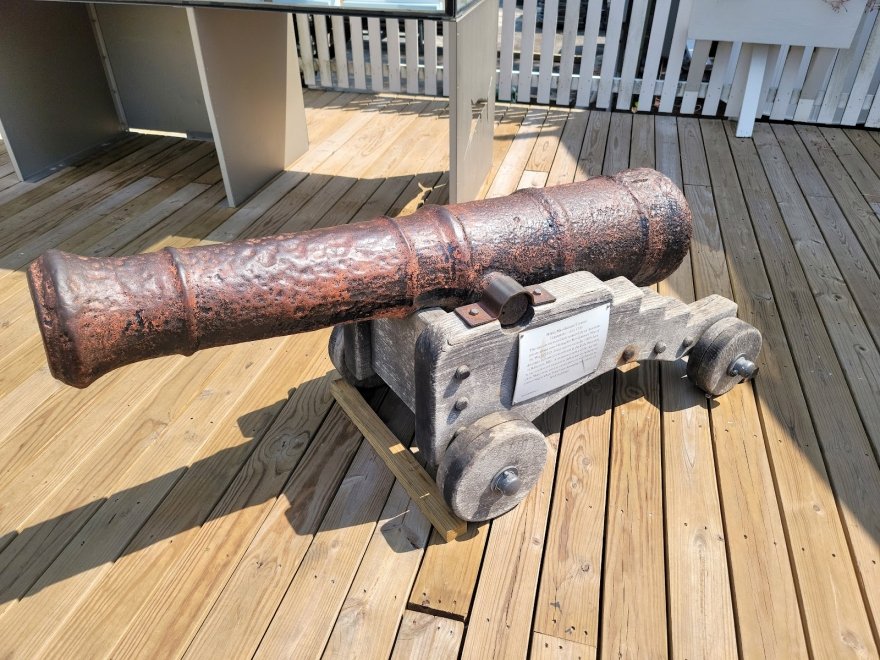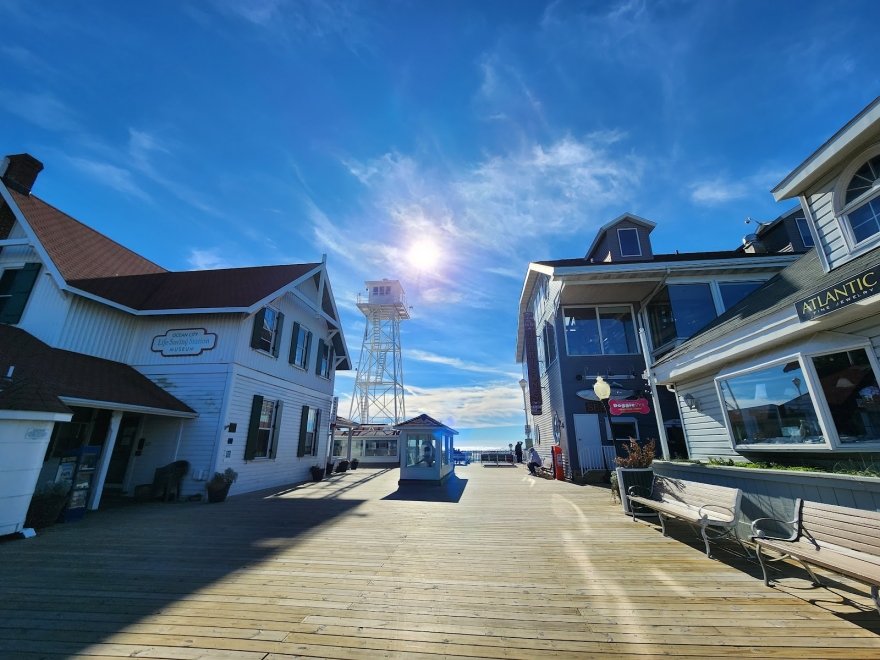 Ocean City Life-Saving Museum
0 miles
Monday

10:00 am - 5:00 pm

Tuesday

10:00 am - 5:00 pm

Wednesday

10:00 am - 5:00 pm

Thursday

10:00 am - 5:00 pm

Friday

10:00 am - 5:00 pm

Saturday

10:00 am - 4:00 pm

Sunday

10:00 am - 4:00 pm
While visiting our website you can take some time to reminisce with our Ocean City Memories or let yourself travel back through time to join the heroic Surfmen of the US Life-Saving Service on a rescue mission. Preview some of our exhibits or look up family history in our genealogy section.
When in Ocean City, Maryland join us by taking a tour of the Life-Saving Station Museum. You'll find captivating exhibits featuring the history of the U.S. Life-Saving Service and Ocean City History. Other displays include; "Surfs Up! - Riding the Waves of Change", "The Boardwalk of Yesterday", "Sands of the World", and much more.  Aquariums featuring local marine life are a favorite for young and old alike. There is something here for everyone. The meticulously restored building that was once scheduled for demolition, is now a monument to Ocean City History.
Recent Reviews
Ocean City Life-Saving Museum
Michael J. Metzger : 5 on 10/1/2022 11:14 pm
Great little museum to visit with the wife and kids. Lots unique items and pictures to see having to do with information about OCMD's life saving history as far as the coast guard is concerned from the beginning till the present. Their is a very friendly staff on hand and the museum it self houses everything from a small aquarium to boats used in the past to save lives to samples of sands from around the world. Definitely a must see with 2 floors of so much to look at from floor to ceiling.
Michael J. Metzger
1664666087
Ocean City Life-Saving Museum
Deeley "Deeley OC Realtor" Chester : 5 on 1/22/2023 1:33 am
This is something you definitely want to see when you come to Ocean City, the life saving station museum has incredible architecture, and a lot of history about ocean city. You can sit right there on the benches and it overlooks the inlet and Assateague island. Great place to see a Sunsets as well as sunrises. It's located at the very southern part of Ocean City. When you come down and enter the Inlet parking lot, the first thing you'll see is the life-saving Station and can park in the Inlet parking lot, go to Trimper's rides, Marty's Playland, the pier rides, thrashers french fries, and more great place to start a vacation.
Deeley "Deeley OC Realtor" Chester
1674351212
Ocean City Life-Saving Museum
Ginna Climer : 5 on 7/7/2023 2:04 am
Very cool little place. You would have to spend HOURS in here to read and digest all of the super cool history (unfortunately we didn't have that much time when we went). There is a lot of focus on the influential women of the area which I enjoyed. Restroom available and a cute little gift shop too. Highly recommend stopping in and exploring the history
Ginna Climer
1688695461
Ocean City Life-Saving Museum