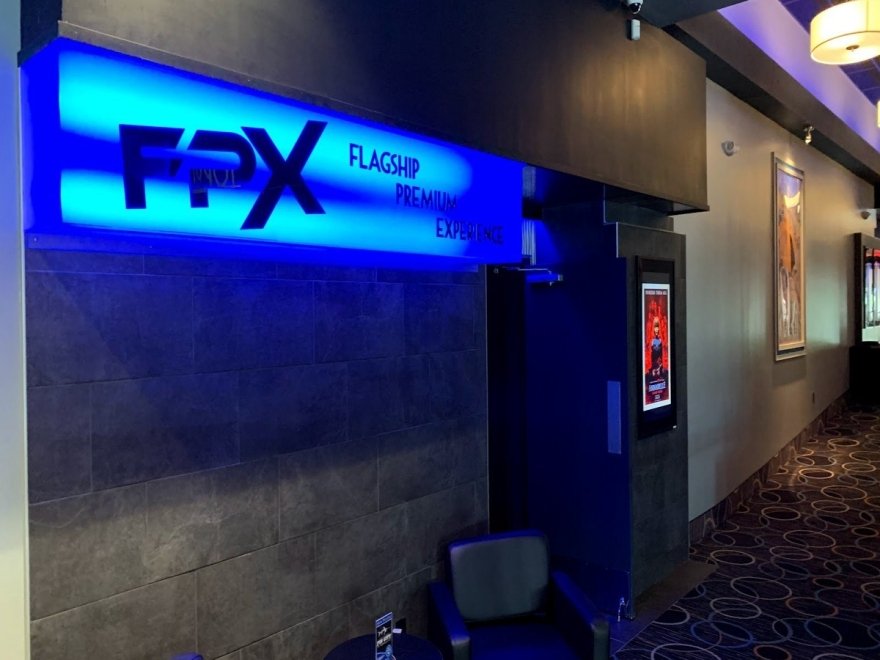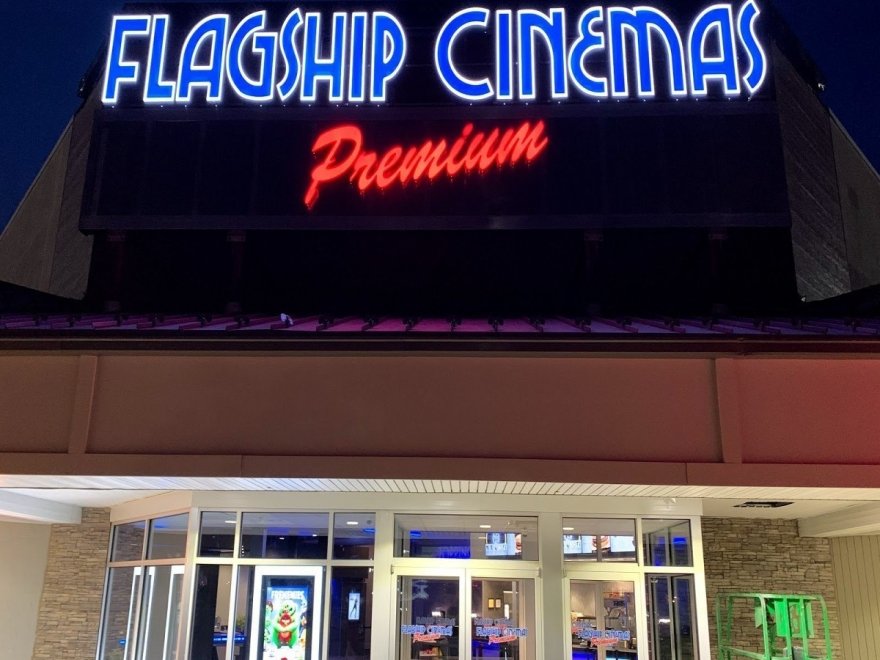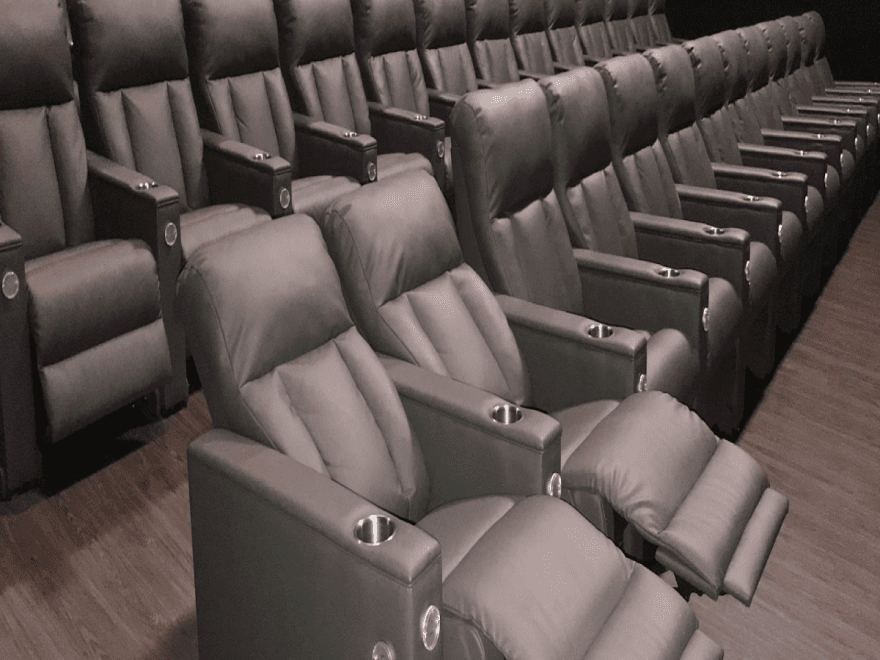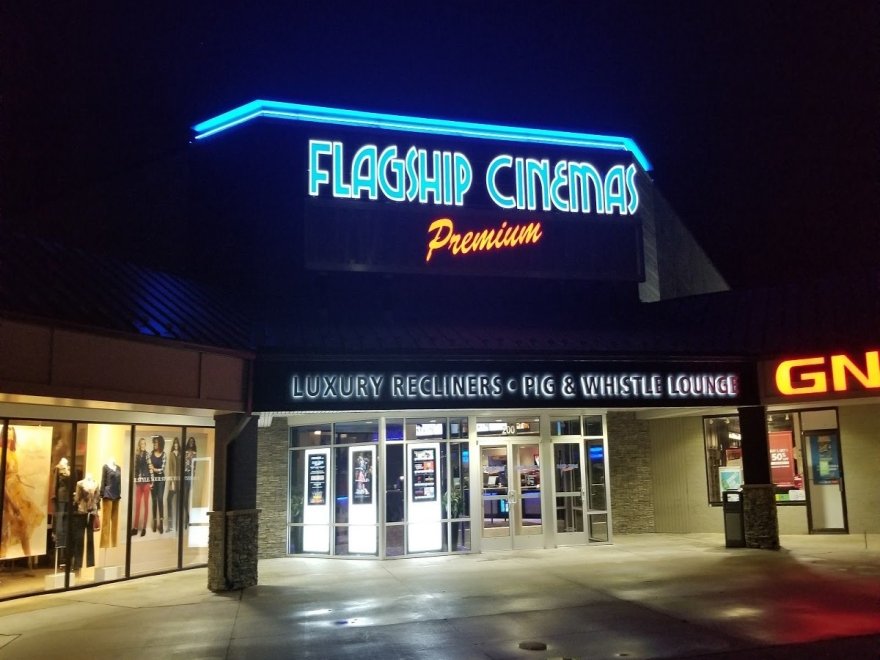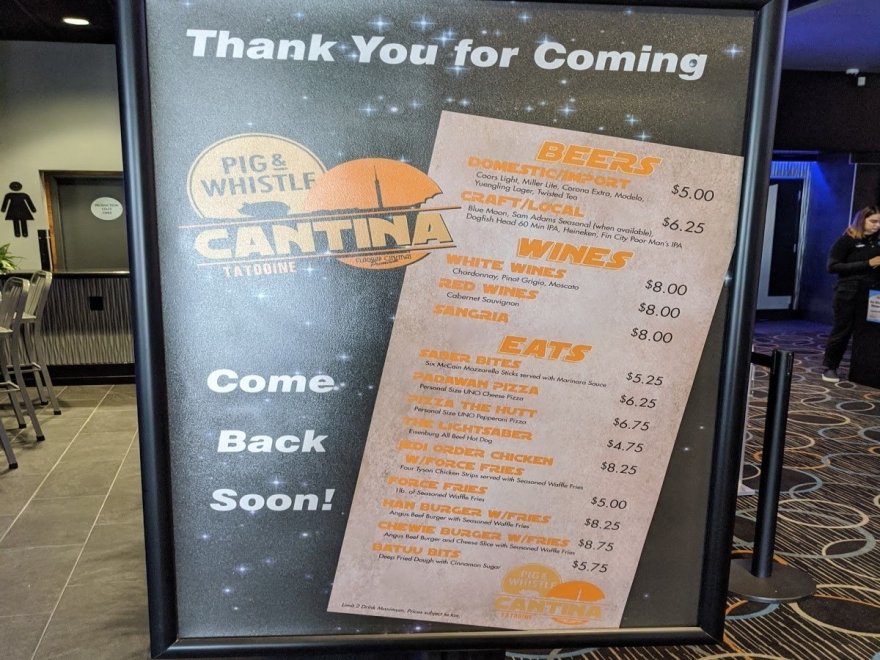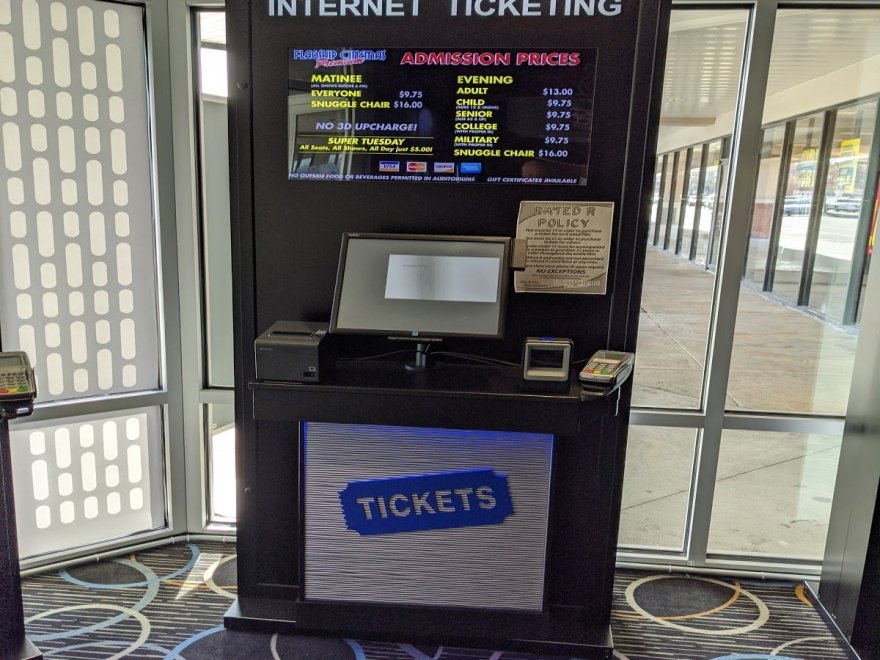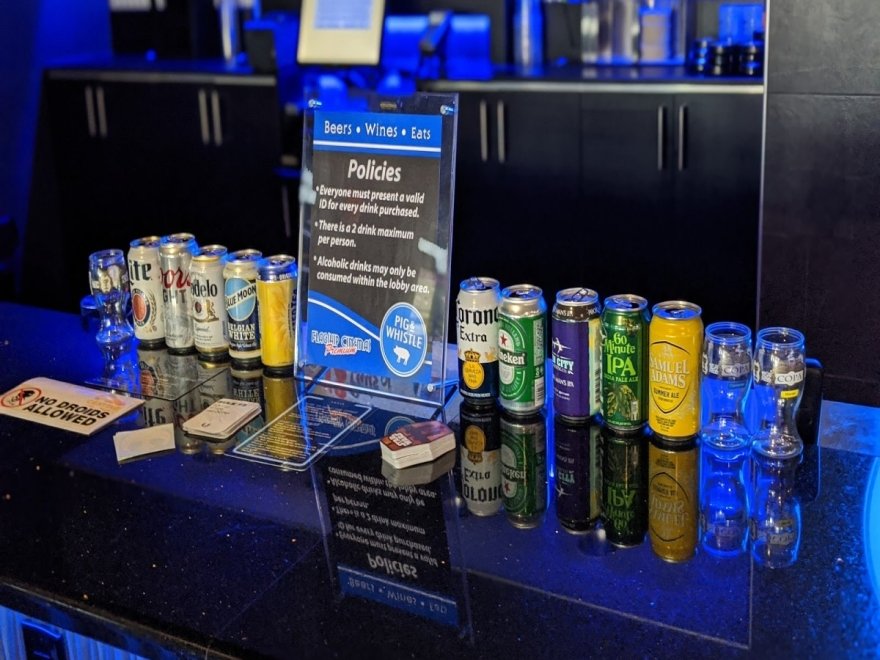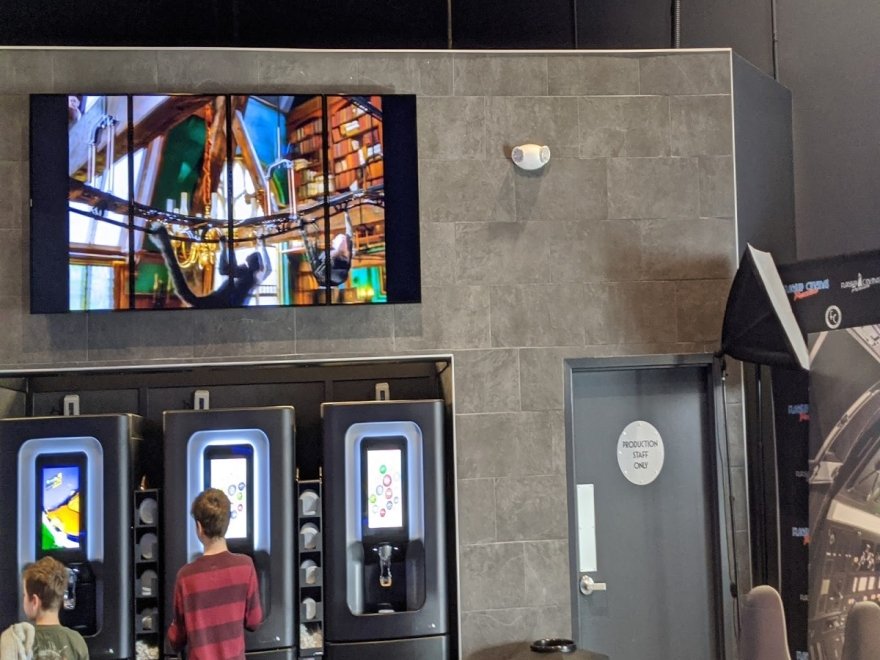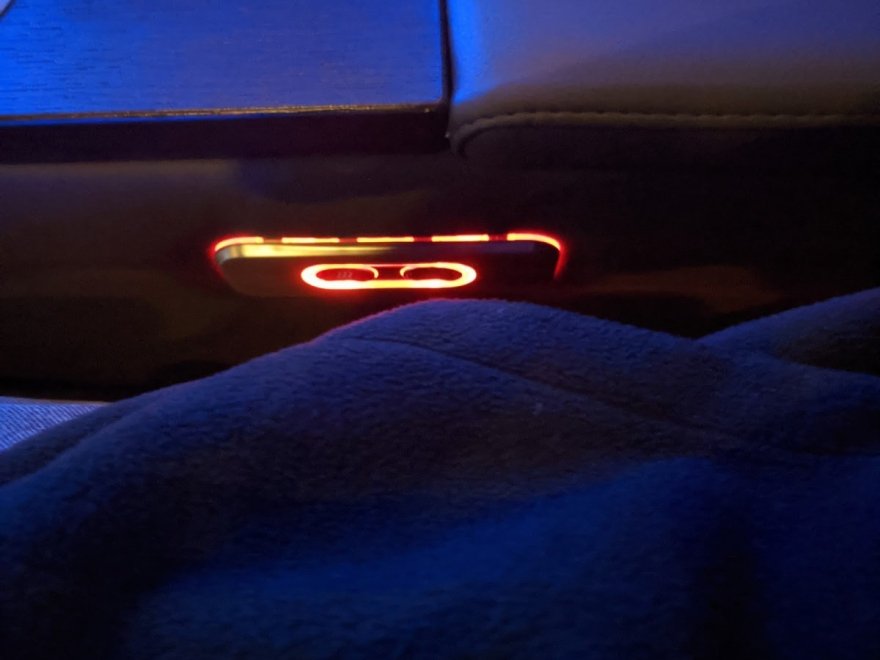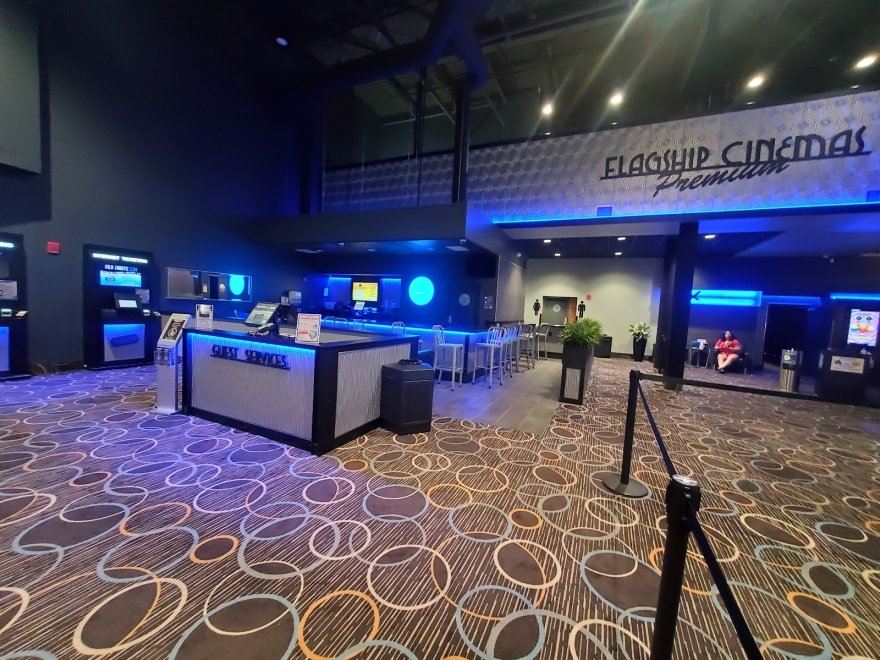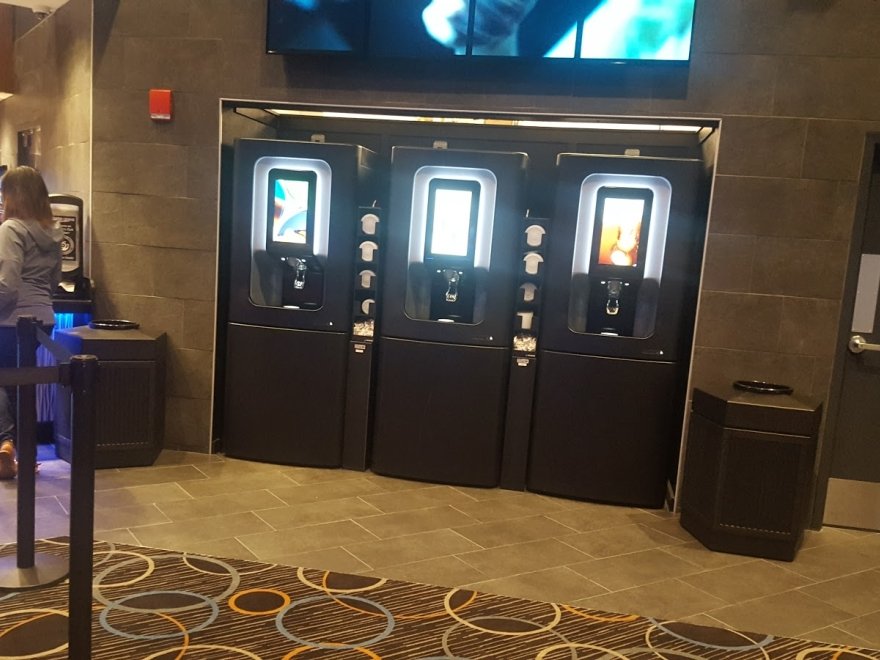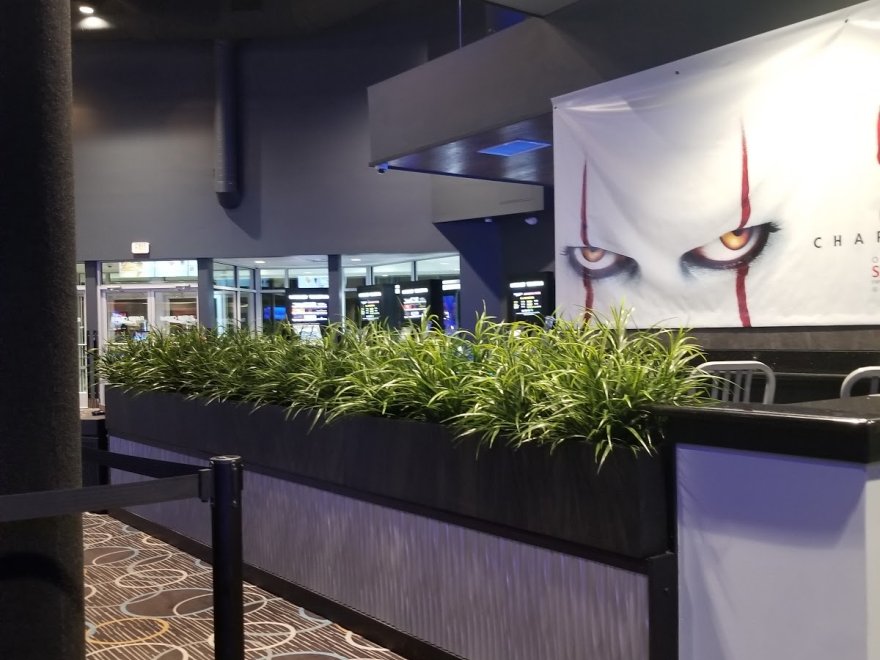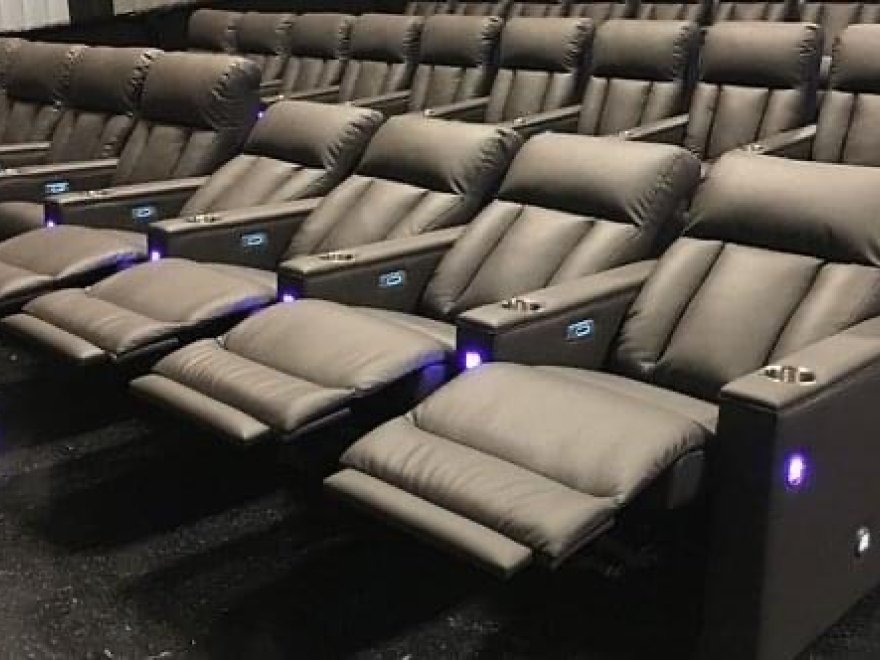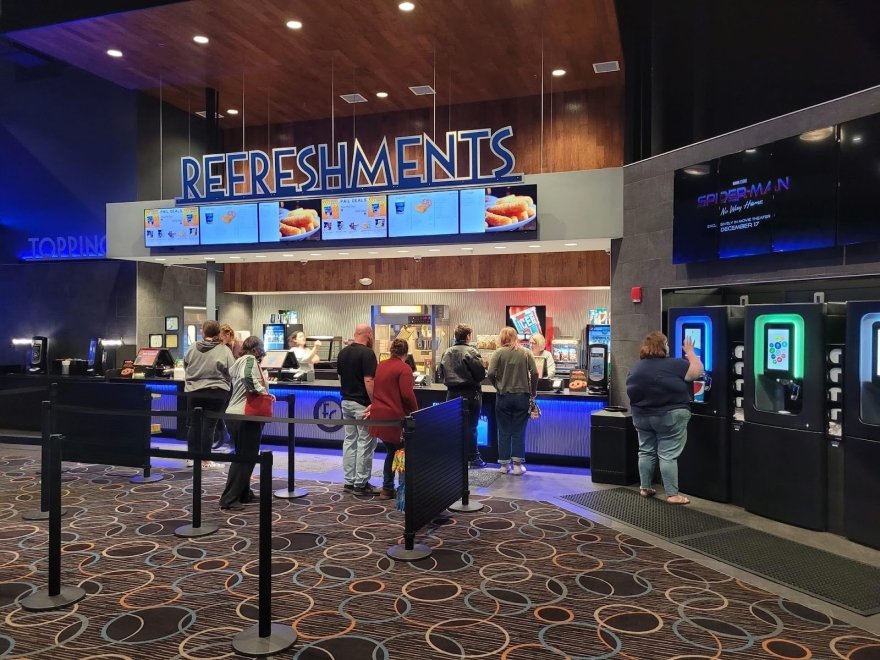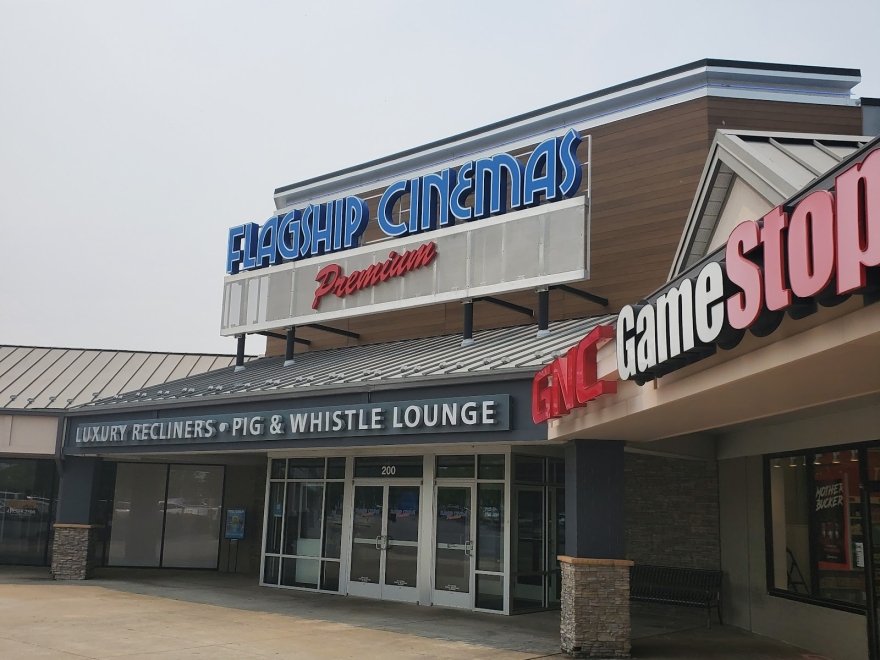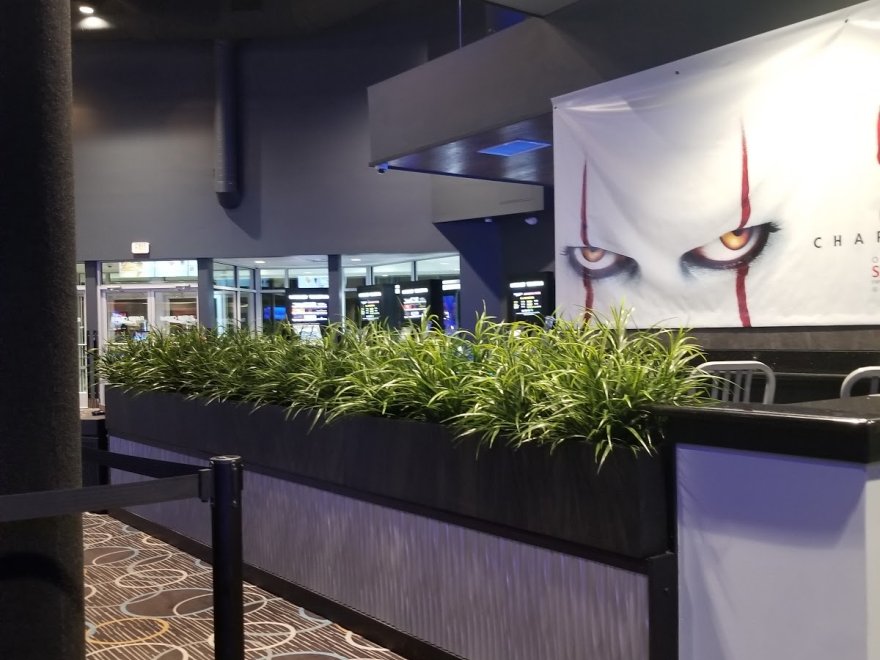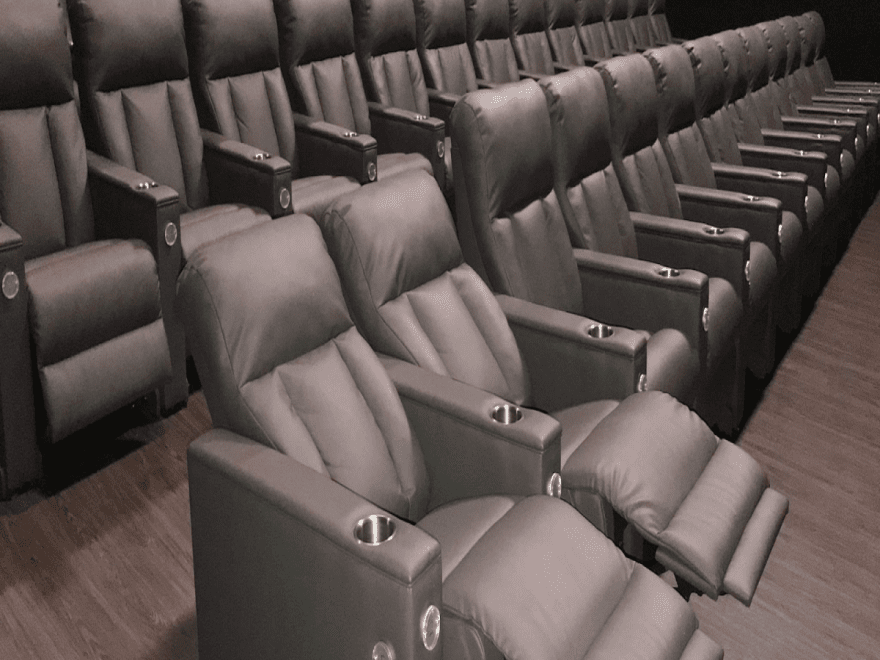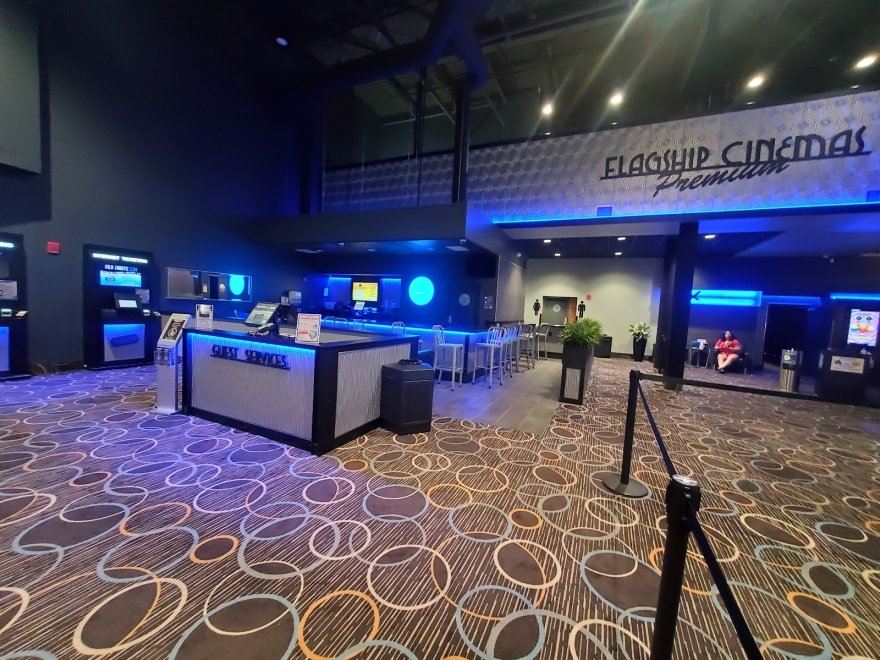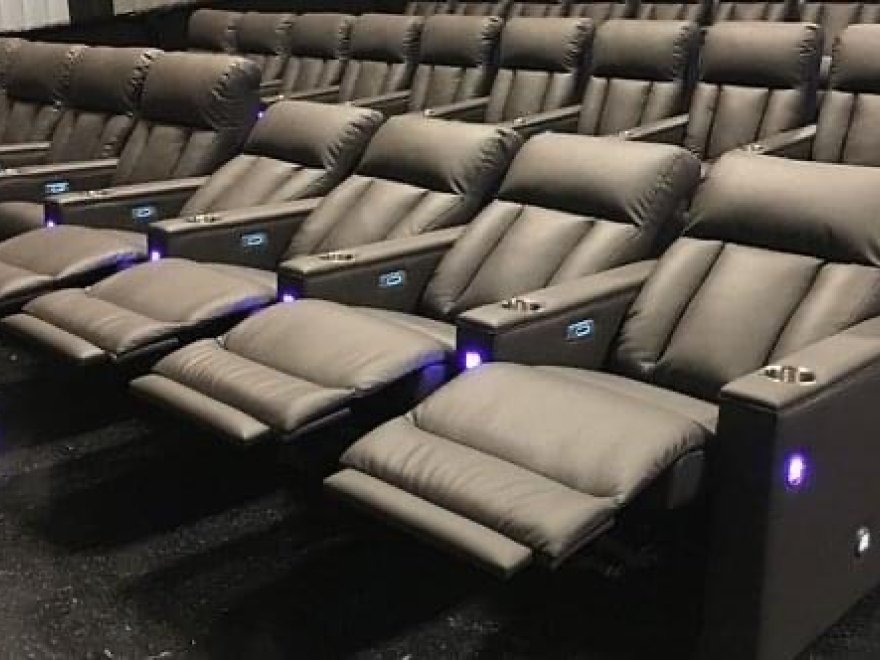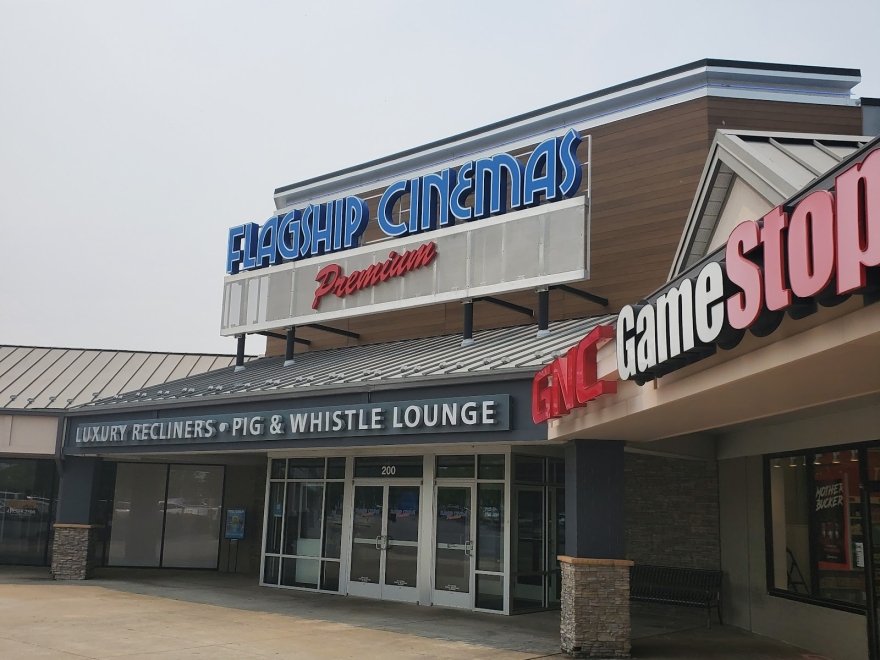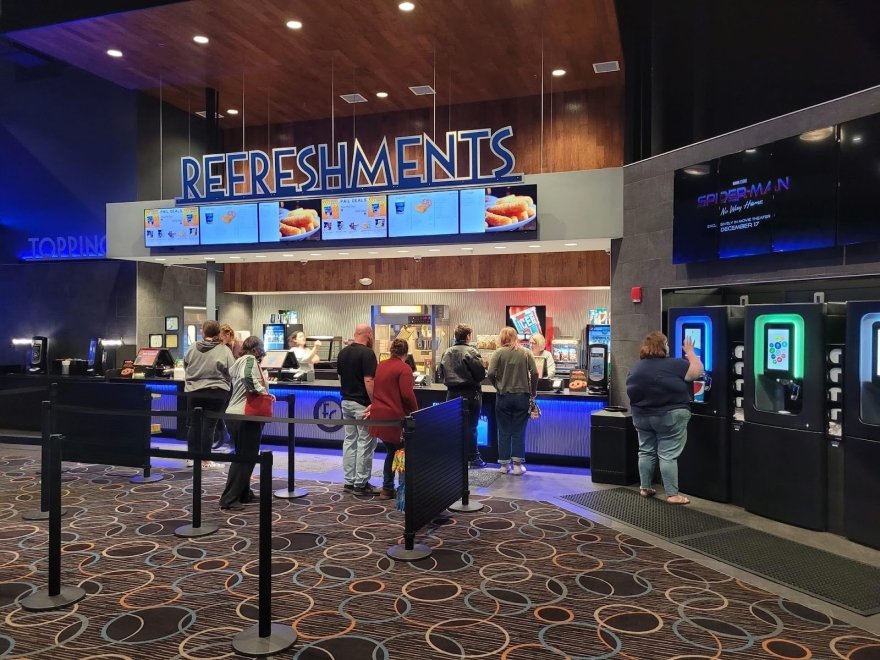 Flagship Premium Cinemas
0 miles
State-of-the-art movie theatre located at White Marlin Mall in West Ocean City features plush, power reclining chairs with ottomans and unrivaled digital sound and projection.   The lobby of the theatre includes a bar named the Pig and Whistle where moviegoers can enjoy up to two beer or wine drinks per person.   Light fare and hot foods from the concession stand can be enjoyed in the lobby or while watching a movie. 
Coleman Hutton : 3 on 11/5/2023 2:20 am
Theater is updated, clean and overall pretty nice, though it has room for improvement.
We went to go see Killers of the Flower Moon, which had lovely background music from the Taylor Swift Eras Tour playing in the theater next to us.
After about 3.5 hours of having to break my neck to watch the unusually high screens, given the smaller theater sizes. And even after finishing my $10 Large Dr. Pepper to try and stay cool, because I guess the AC doesn't work very well. We somewhat enjoyed the movie.

…oh, and the popcorn was pretty good.

We will probably come back, but will pick the loudest movie they have and will bring a mini heat-flash-fan.
Coleman Hutton
1699150837
Flagship Premium Cinemas
Jordan S. : 5 on 11/21/2023 12:06 am
I just came in to get some popcorn tonight, and the staff was extremely nice. The manager and the cashier were both very welcoming. I will definitely be coming back
Jordan S.
1700525207
Flagship Premium Cinemas
Caroline Hoffman : 5 on 9/22/2023 2:56 am
10/10 recommend! If you are looking for a honest review, look no further. This has been my experience EVERY time I have gone here.
Not only are the staff friendly, kind, and welcoming, so is the theatre. This is one of the cleanest movie theatres that I have ever been in. Their bathrooms are well maintained. The popcorn is amazing. The staff are amazing. I started taking our school age children to this theatre over the summer (30 children). Not only were the staff kind and accommodating, but Mr. Morris(I believe) showed us nothing but kindness and generosity. Every time I walk in, I am greeted instantly by him and his team and always made to feel welcomed. This is the only movie theatre that has not treated us as if we were an inconvenience. He even engaged with the children when they asked questions about the theatre. If you are thinking about going to see a movie and wanting to not worry about gross things you may sit in during the movie or unwelcoming staff, go here! This is a VERY family friendly environment. I can not express enough how amazing Mr. Morris, his team, and this theatre is. I will be exclusively using this theatre every Summer for the children and any time I personally want to see a movie. Keep up the amazing work! It doesn't go unnoticed.
Caroline Hoffman
1695351366
Flagship Premium Cinemas