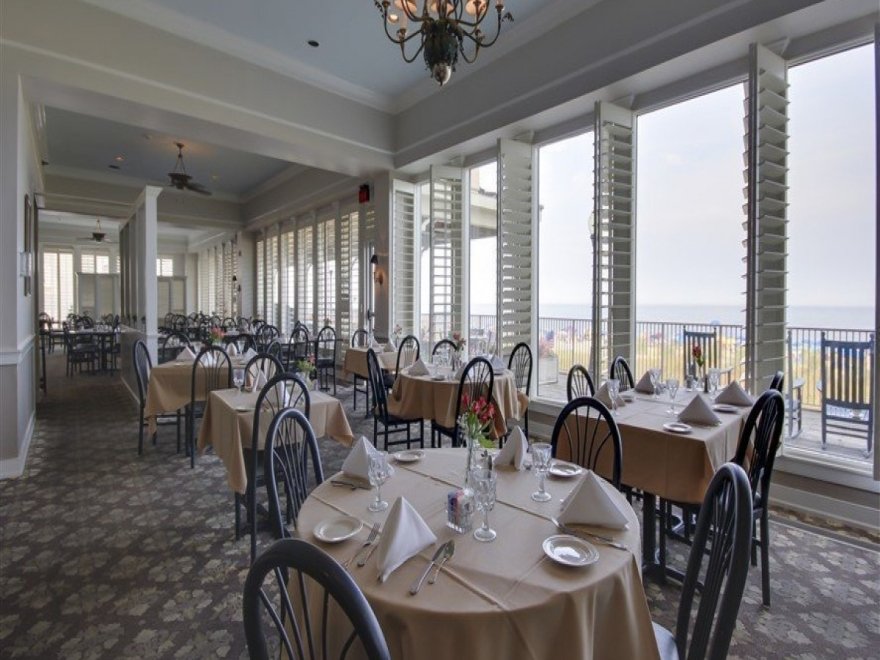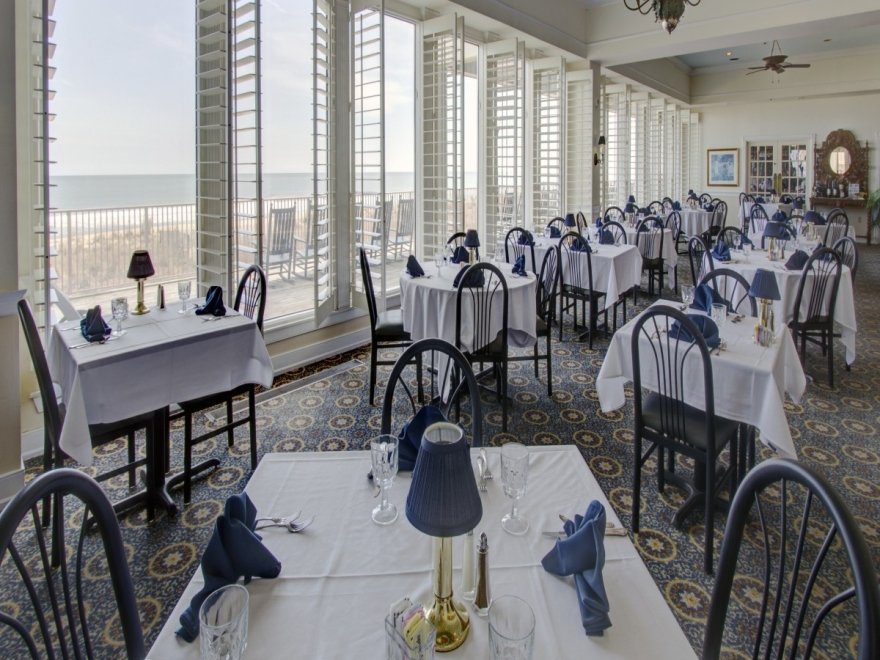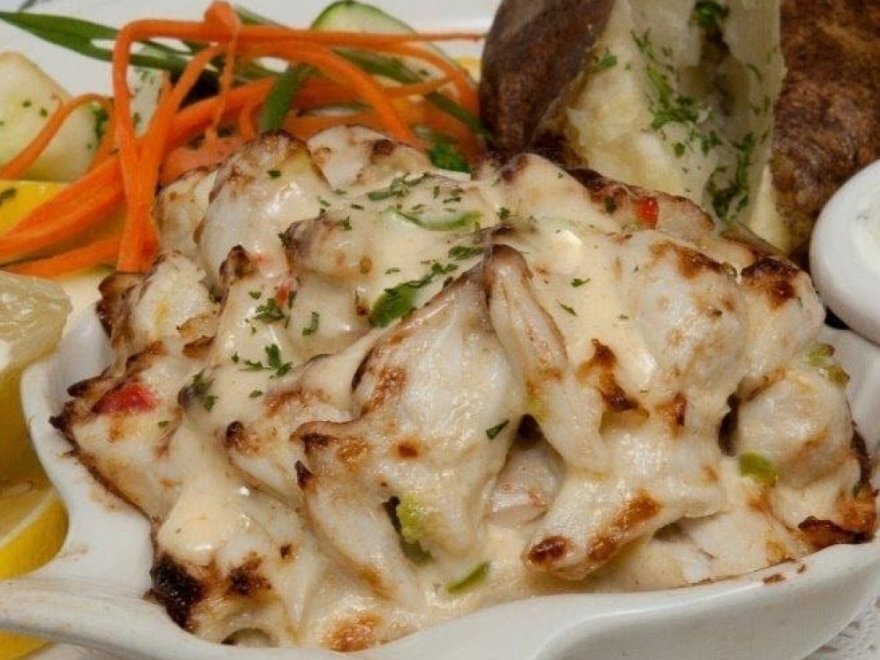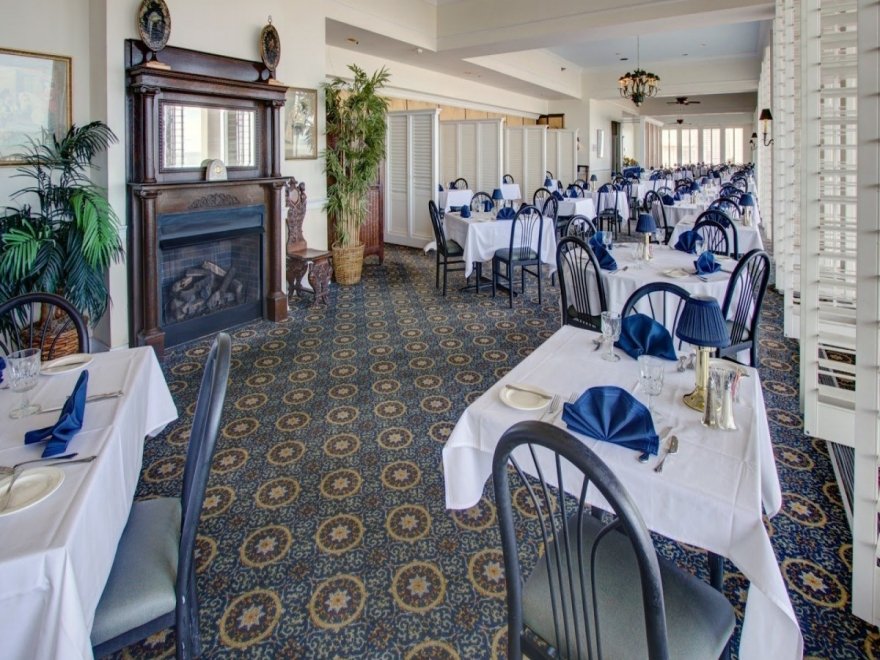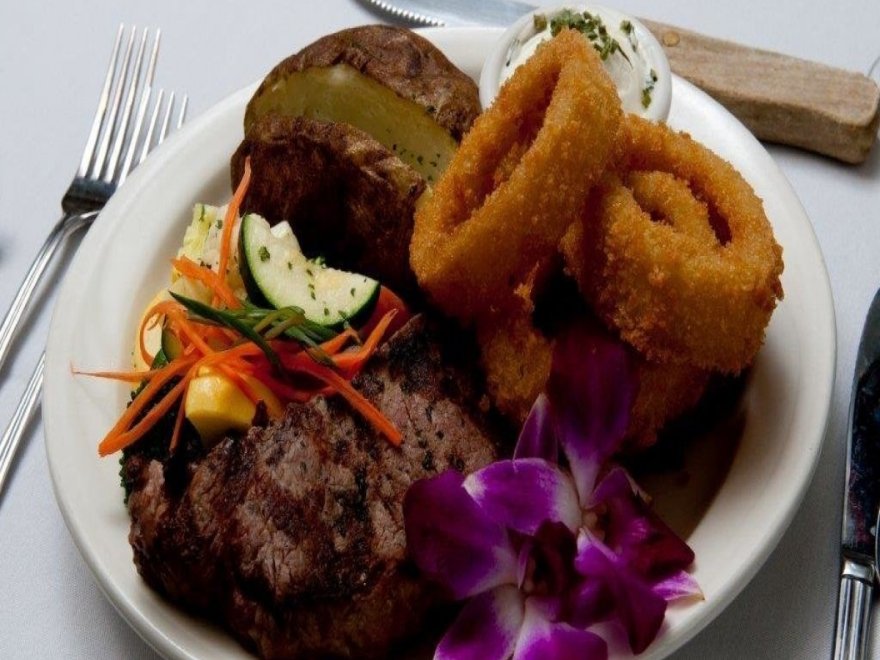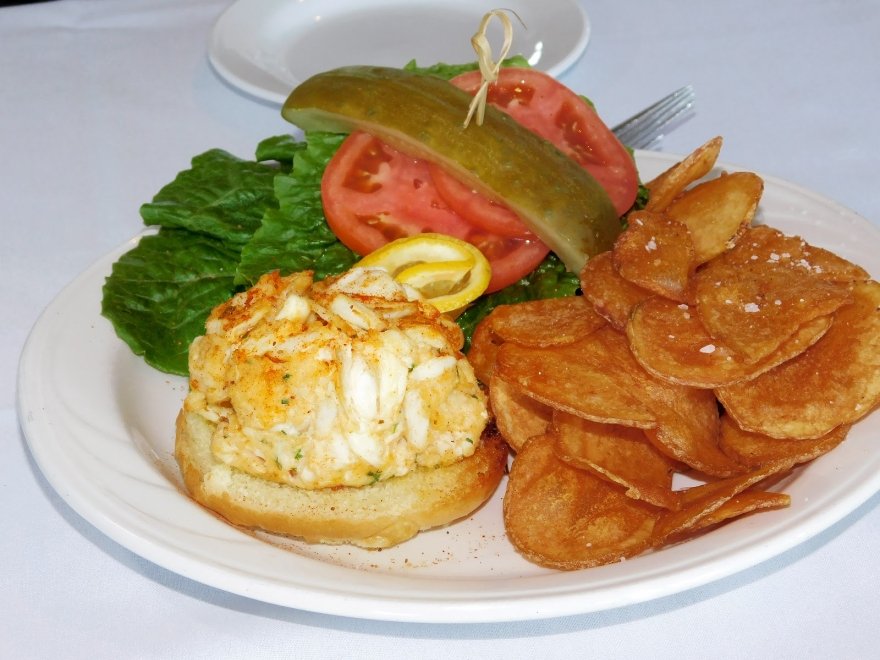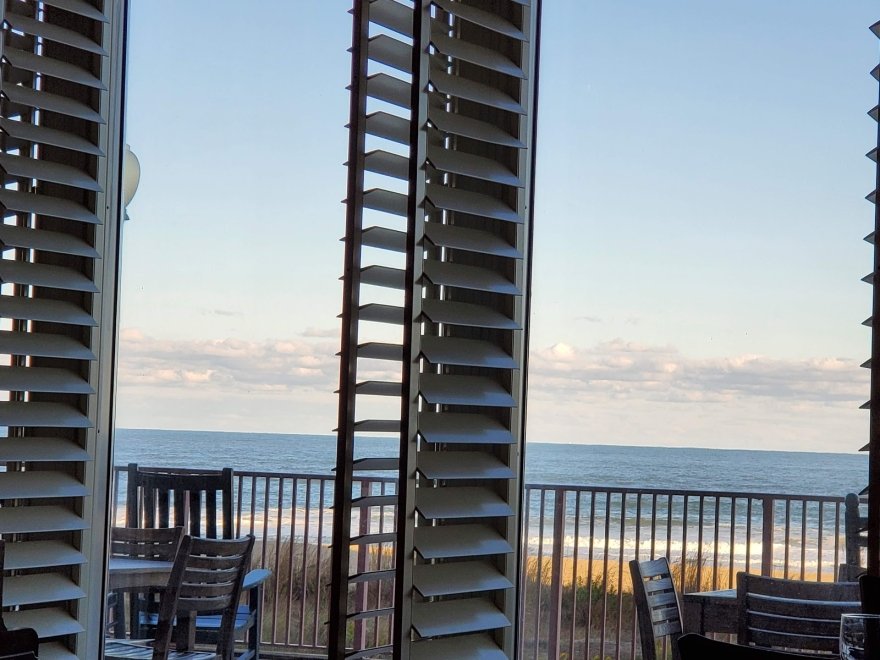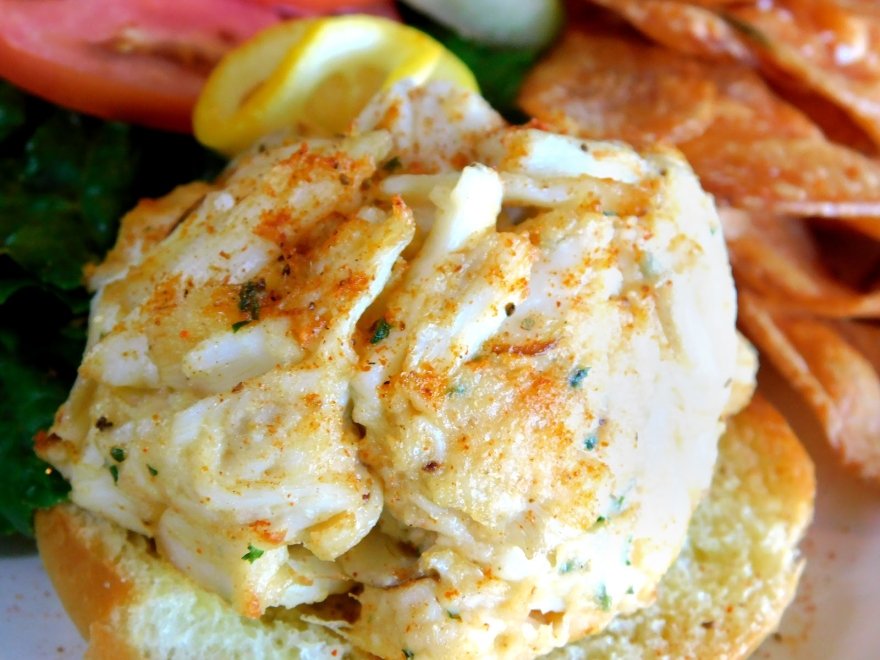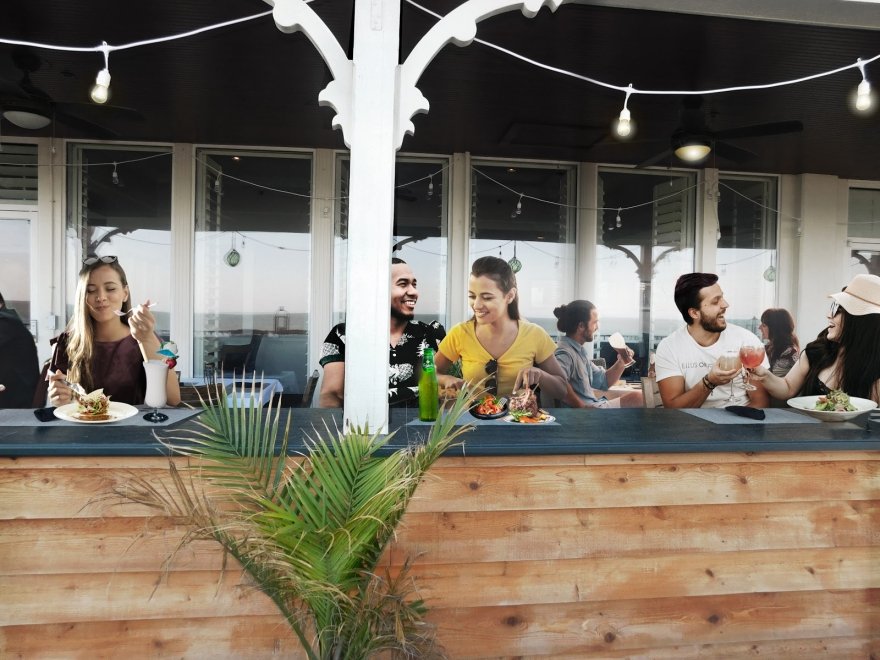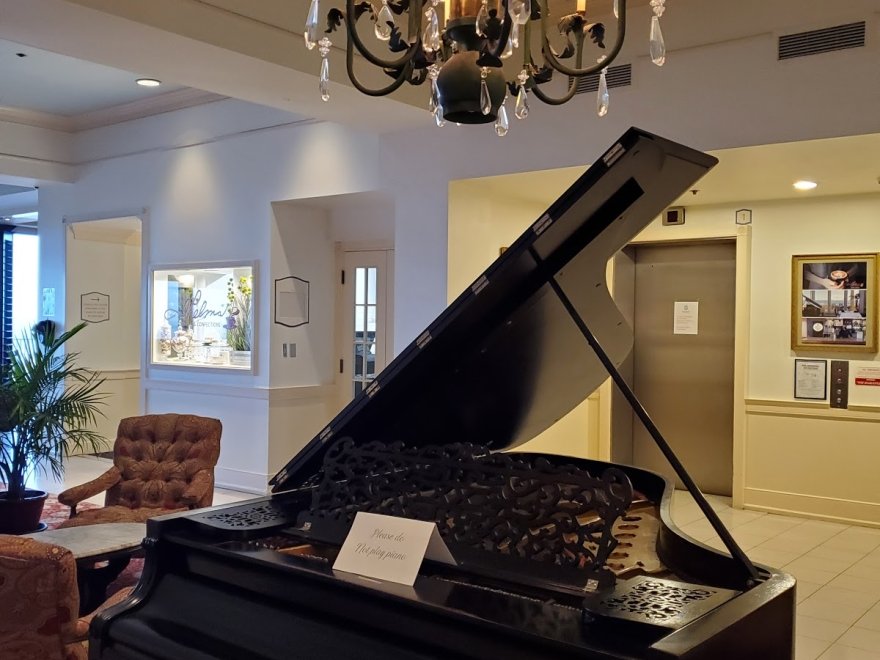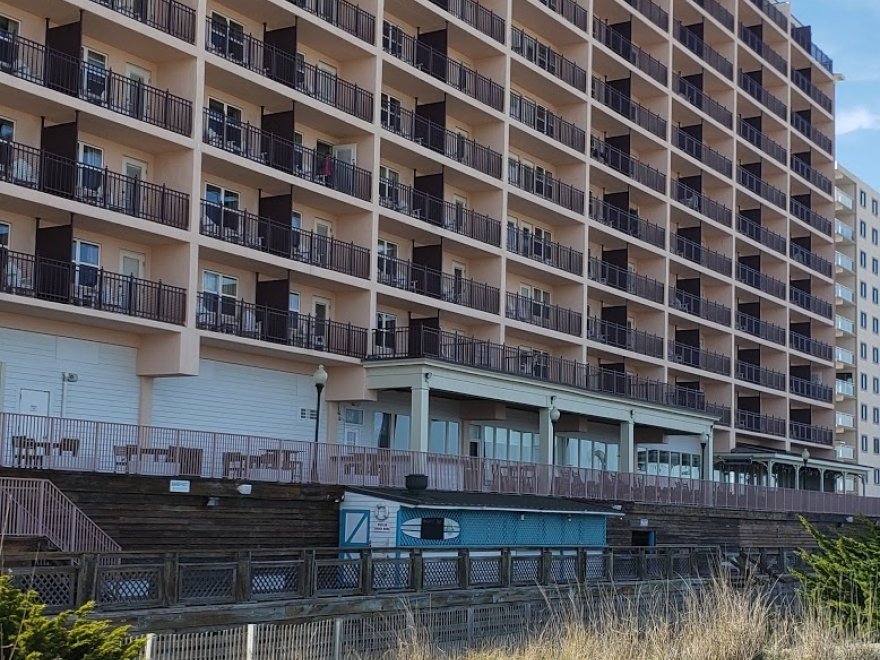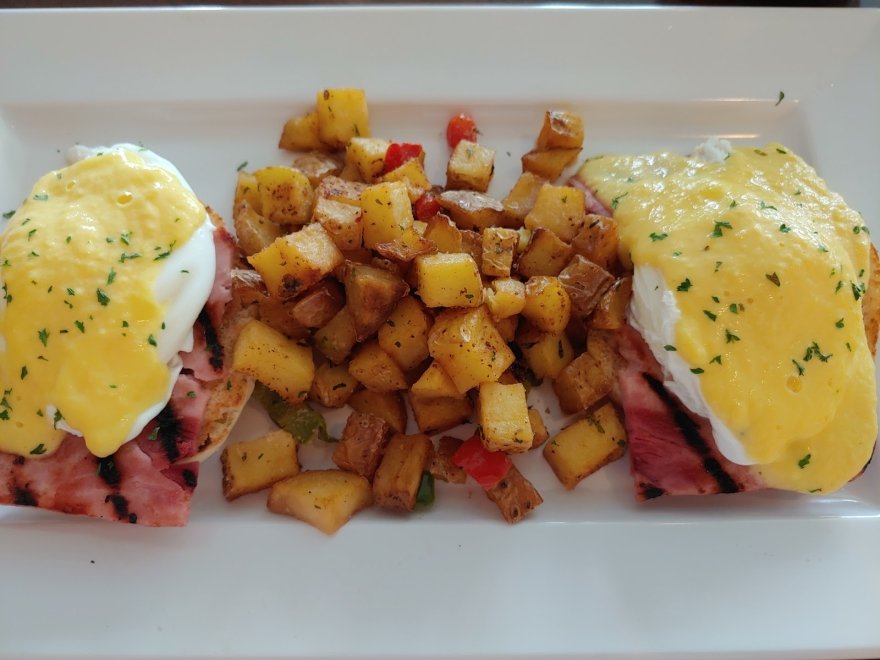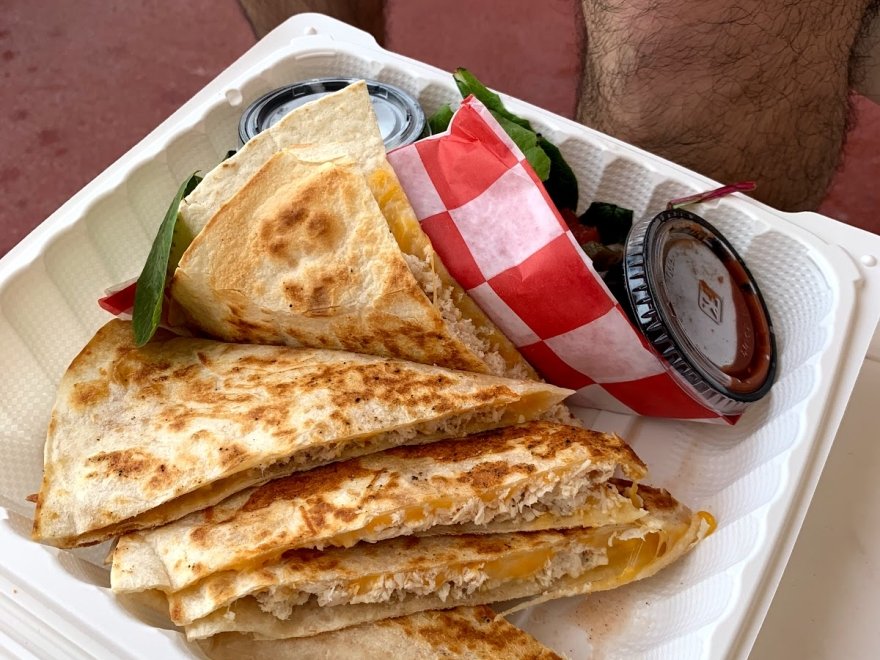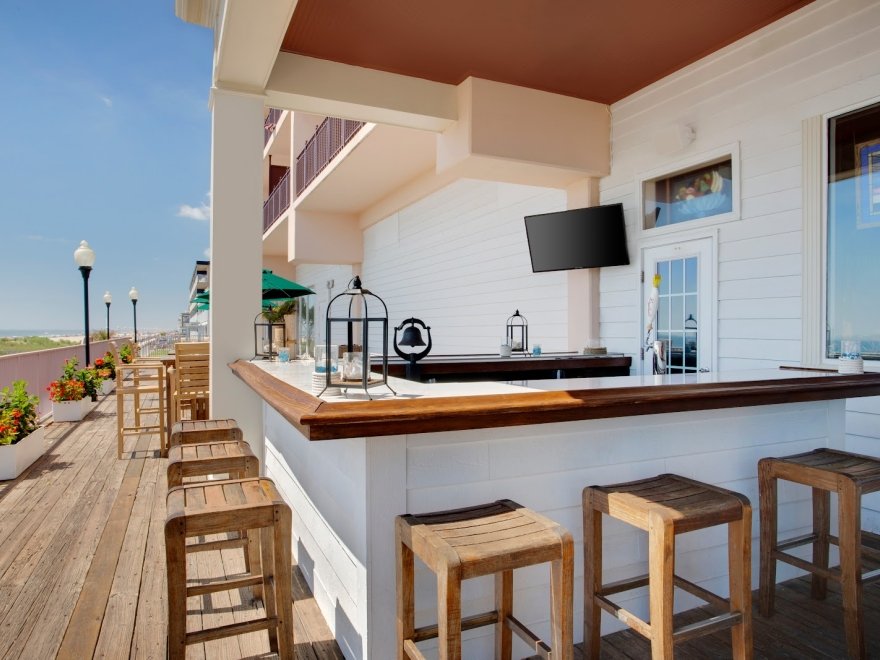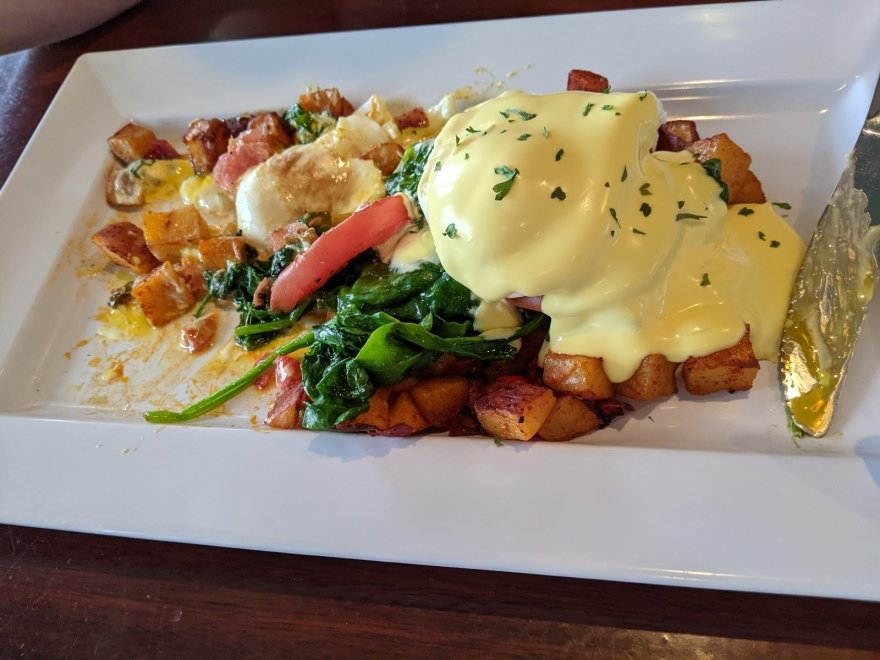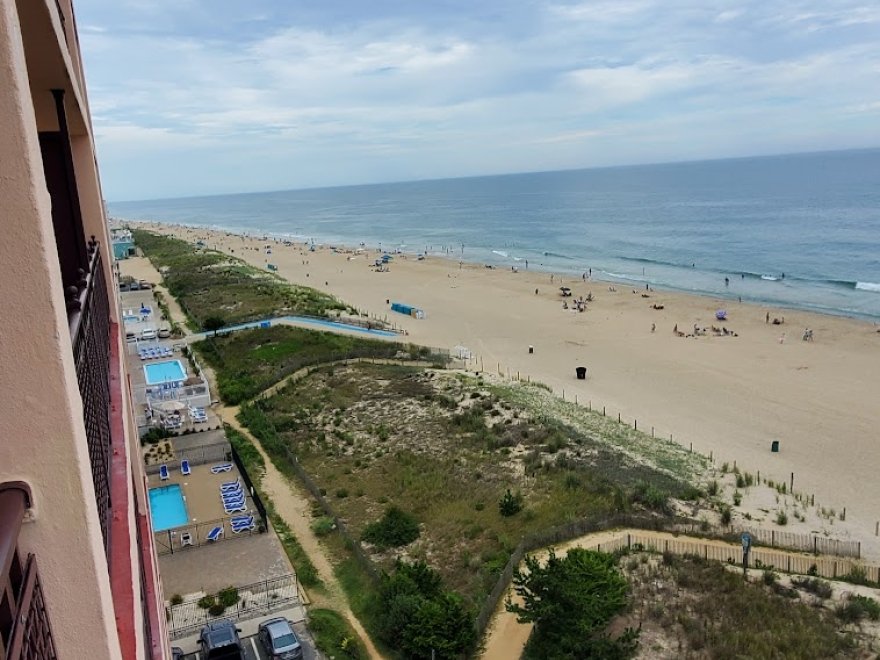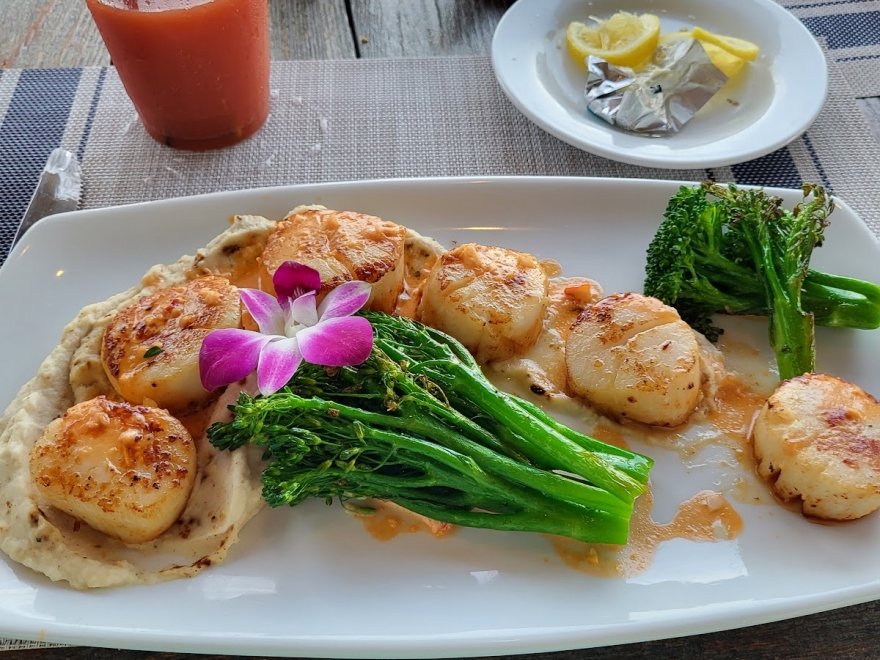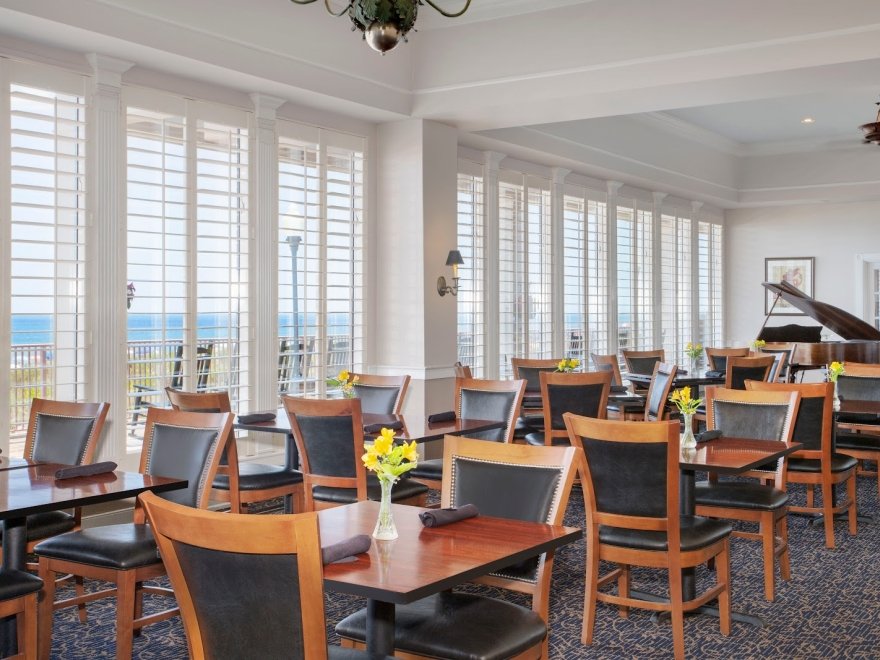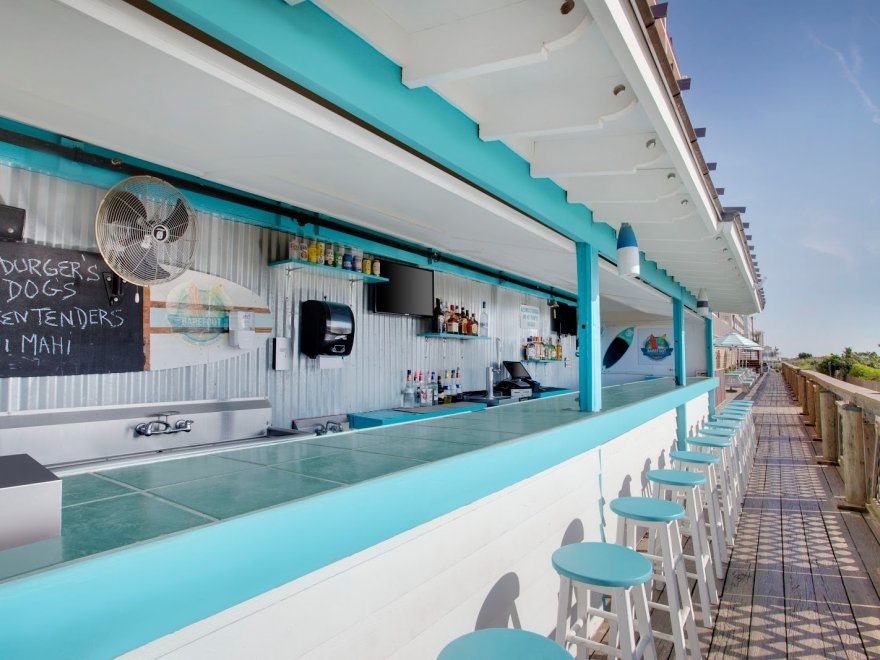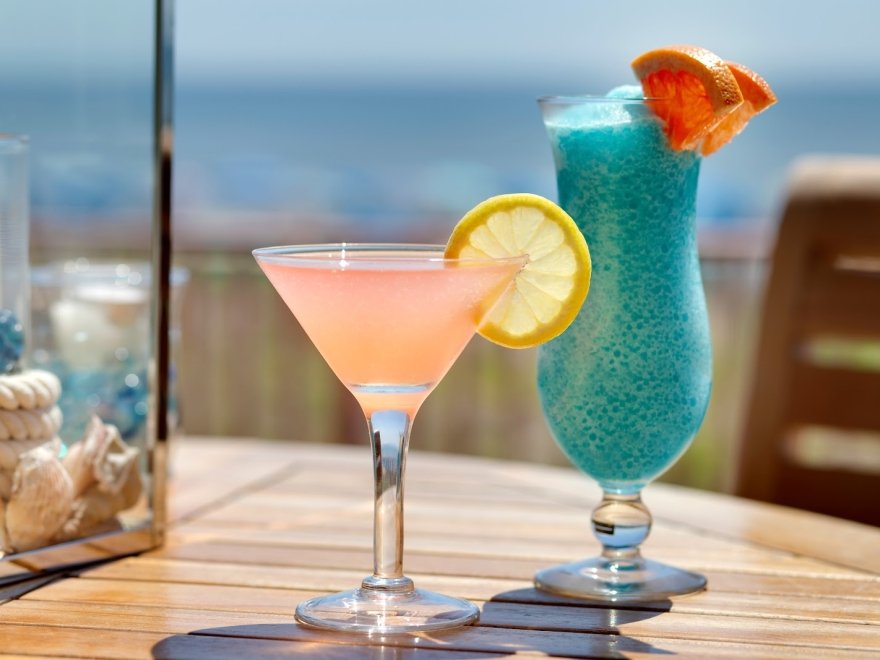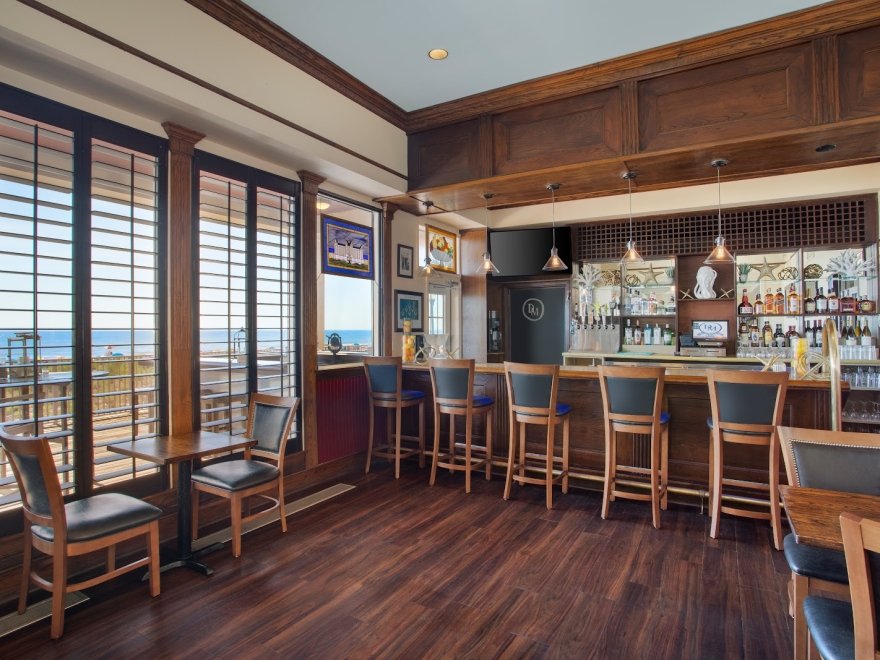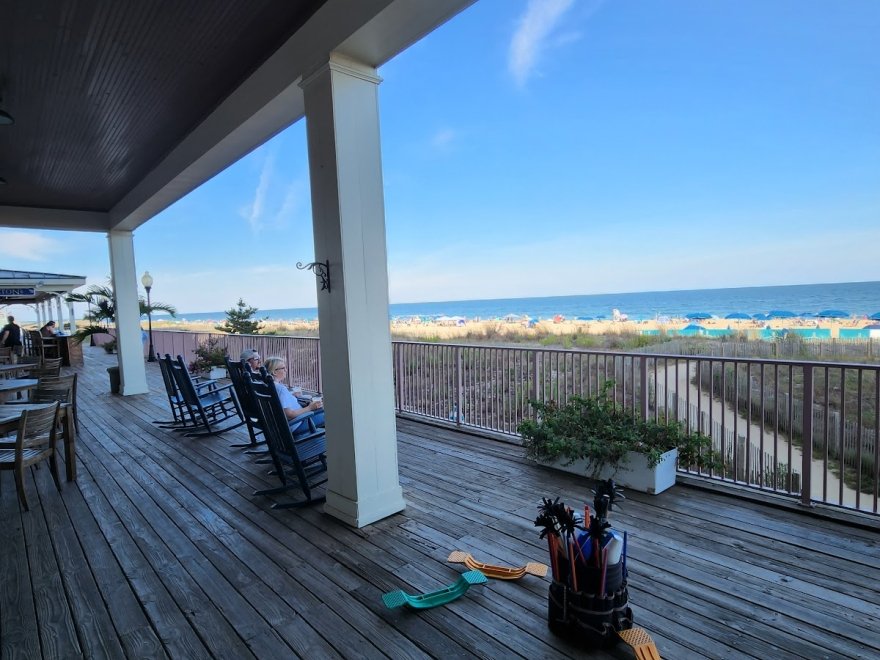 Victorian Room Restaurant
0 miles
Open Now
Hours 12:00 am - 11:59 pm
Sunday

12:00 am - 11:59 pm

Sunday

5:00 pm - 9:00 pm

Monday

12:00 am - 11:59 pm

Monday

5:00 pm - 9:00 pm

Tuesday

12:00 am - 11:59 pm

Tuesday

5:00 pm - 9:00 pm

Wednesday

12:00 am - 11:59 pm

Wednesday

5:00 pm - 9:00 pm

Thursday

12:00 am - 11:59 pm

Thursday

5:00 pm - 9:00 pm

Friday

12:00 am - 11:59 pm

Friday

5:00 pm - 9:00 pm

Saturday

12:00 am - 11:59 pm

Saturday

5:00 pm - 9:00 pm
With floor to ceiling windows overlooking the verandah and the ocean, the Victorian Room is an elegant and friendly place for any meal of the day. (Don't forget...our menus all include a Children's Corner, with portions and prices just right for our young guests).
No matter which meal you choose to enjoy at the Dunes Manor, you'll find wonderful food in comfortable surroundings.
Our breakfast menu is full of choices for starting your day. You can make it quick and light before a morning of sightseeing, or ask for a healthy Egg Beaters omelette. Or you can settle in and enjoy a truly hearty breakfast like our Belgian Waffle, Creamed Chipped Beef or Steak & Eggs. Breakfast is served from 7:30 to 11:30am.
In the summer, the Victorian Room is a cool getaway from the sun and the beach. (And if you want to feel the ocean breezes, we serve on the porch when weather permits.) In the cooler seasons, you can watch the ever changing ocean from the warmth of indoors. Soups, sandwiches, entrees, salads and great desserts are made to order. Our children's menu includes favorites like grilled cheese, chicken fingers and hamburgers...all served with fries. Lunch is served from 11:30 to 2pm.
The Victorian Room is a relaxed setting for dinner. Our full menu features entrees from the land and sea, as well as sandwiches for a lighter meal. Don't forget to ask about the Chef's nightly dinner specials, they are wonderful! Serving from 4:00 - 9:00 pm everyday.
Cuisine
American
,
Beach Food
,
Sandwiches & Subs
,
Seafood
,
Steak/Steakhouse
Meal Types
Breakfast
,
Brunch
,
Lite Fare
,
Dinner
Recent Reviews
Victorian Room Restaurant
Stephens Basement : 5 on 4/19/2021 11:05 pm
The Dunes Manor and the Victorian room have been fantastic. We have ate there twice so far and the food has been fantastic. The gentleman at the front desk recommended the crab cake so we gave it a try. They are really delicious. No shortage of crab and the house sauce is tasty. The mixed vegetables were grilled to perfection. My wife started with the Maryland crab soup and I had the Italian wedding soup, both are highly recommend. If you are staying it Ocean City check out both the Dunes Manor and the restaurant Victorian Room.
Stephens Basement
1618873558
Victorian Room Restaurant
Skye : 5 on 5/31/2021 12:54 pm
Awesome breakfast, amazing experience. I was so pleased to find that our hotel had an amazing decor, location, views, and BREAKFAST.

Anyone who knows me knows I love breakfast. And the Victorian Room did not disappoint. Absolutely stellar, delicious, perfectly poached eggs over fantastic home fries, an affordable kids menu, and just a delight that it was a short walk downstairs.

10/10 will visit again.
Skye
1622465663
Victorian Room Restaurant
Dawn Alessandrini : 5 on 7/1/2019 5:07 am
It was absolutely beautiful, clean, and a beautiful view of the ocean. my son got married there oh, and we had an absolutely great time. The people were very friendly oh, and they also had a gift shop in the hotel. It was a great experience!!!
Dawn Alessandrini
1561957634
Victorian Room Restaurant